Nepalis Trend #GoHomeIndianMedia In Protest Of Indian Publications' Disaster Coverage
The hashtag #GoHomeIndianMedia began in Nepal on Saturday, and went on to gain traction in India and around the world over the weekend.
More than 7,000 people have been killed and 14,000 injured in the devastating earthquake that hit Nepal on April 25, 2015 and its subsequent aftershocks.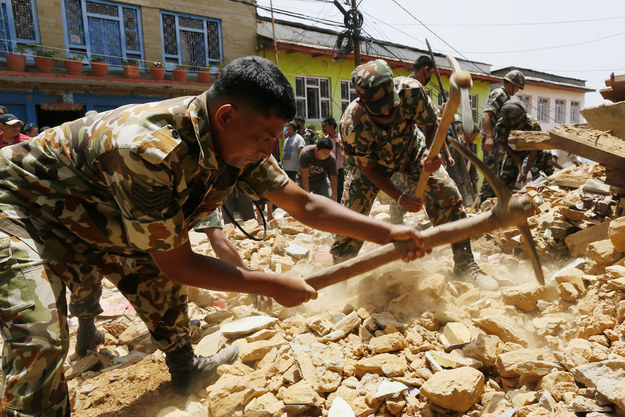 In the days since, media houses from all around the world have been covering the disaster, a calamity of international interest.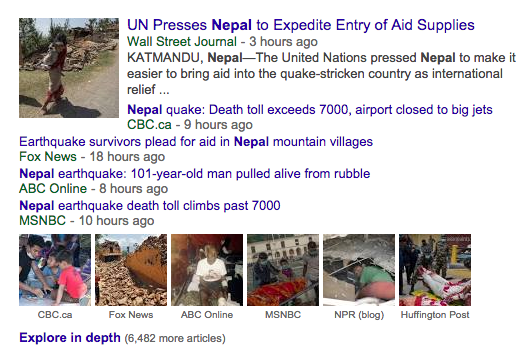 However, Indian media's coverage of the earthquake and its effects has sparked widespread outrage in Nepal.
While India and its Armed Forces have led earthquake relief efforts, Indian media's reportage in the region quickly drew ire for being sensationalist and patriotic – several publications slipped into tooting India's horn instead of focusing on the global tragedy at hand. This resulted in several Nepalis tweeting out their disdain for Indian media with the hashtag #GoHomeIndianMedia. The hashtag trended in Nepal and India, as well briefly becoming a worldwide trend. Shortly thereafter, Indians trended #DontComeBackIndianMedia, showing solidarity for their Nepali neighbours.
The people of Nepal felt that Indian journalists were using the disaster as a "public relations exercise" for the Indian government and that their reporting was "insensitive" to the people affected by the disaster.
Indians championing the hashtag #DontComeBackIndianMedia did so in a show of solidarity with their Nepali neighbours as well as to criticise Indian media for shaming the nation globally.
The few prominent members of Indian media who have contributed to the hashtag have not refuted it:
Sunita Shakya of Nepali origin took to Facebook and wrote an open letter to the Indian media.
In it, she writes,
"Your media and media personnel are acting like they are shooting some kind of family serials. If your media person can reach to the places where the relief supplies have not reached, at this time of crisis can't they take a first-aid kit or some food supplies with them as well."

"Thanks to tons of reporters who came to Nepal from those rescue planes of India, you took a seat where a victim could be transported to hospitals/ health camps. Thanks to you all reporters, you took a seat where a bag of food and supplies could be placed to send to those hardly hit places," she goes on to say.