At Least 30 Killed In India Train Derailment
And at least 50 were injured when the express train running from Dehradun to Varanasi blew a signal, railway officials said.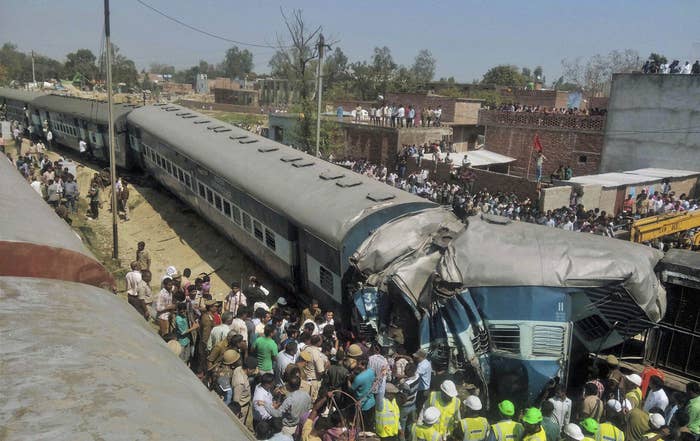 At least 30 people were killed and 50 injured when an express train derailed in northern India on Friday, Northern Railways official CPRO Neeraj Sharma told BuzzFeed News.
The accident occurred after the engineer "overshot the signal and entered into the sand hump, causing derailment of train engine and two coaches," Sharma said.
The train, which was running from Dehradun to Varanasi, has been fully evacuated, Sharma said.
Railway officials have announced a compensation plan for the families of the dead and the people injured.
Rescuers had to use gas-powered cutters to rip apart the wreckage to find trapped people, the Associated Press reported:
One of the derailed coaches was a general compartment that was crushed by the impact. The other was a guard compartment which is likely to have been vacant. If not for the vacant coach, the number of casualties would have been higher, officials told NDTV.