"Key And Peele" Loaned Obama Luther For The White House Correspondents' Dinner
Keegan-Michael Key brought one of his most beloved recurring characters to the the annual dinner to translate President Obama's message to the press.
At the White House Correspondents Dinner on Saturday, comedian Keegan-Michael Key appeared as his recurring Key And Peele character Luther, anger translator to President Obama. The results were pointed and hilarious.
The president and Luther kicked things off by talking about the significance of this event.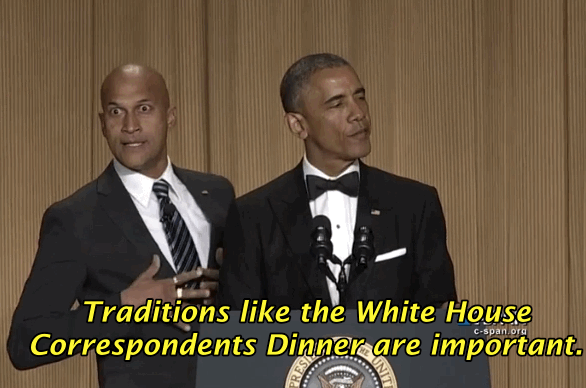 They moved on to cover the importance of the press and campaign finance.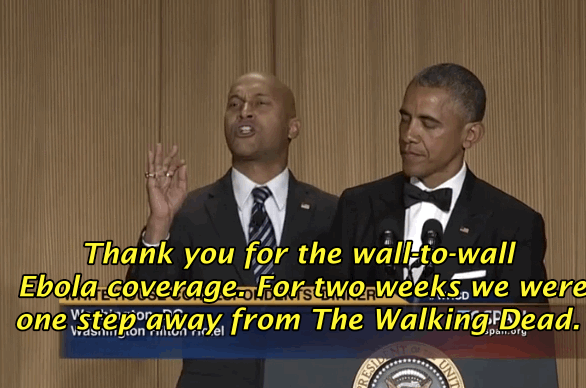 They even briefly touched on the upcoming presidential election.
But once President Obama started talking climate change, things began to take a turn.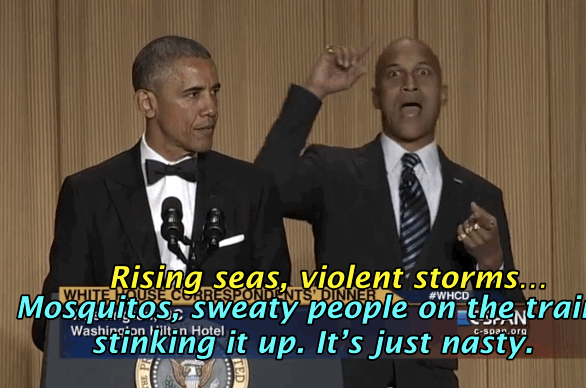 Toward the end, Luther was the even-tempered one calming the president down.
Luther eventually took his leave, but not before suggesting that the president try counseling. On his way out, he offered a few words to the first lady.