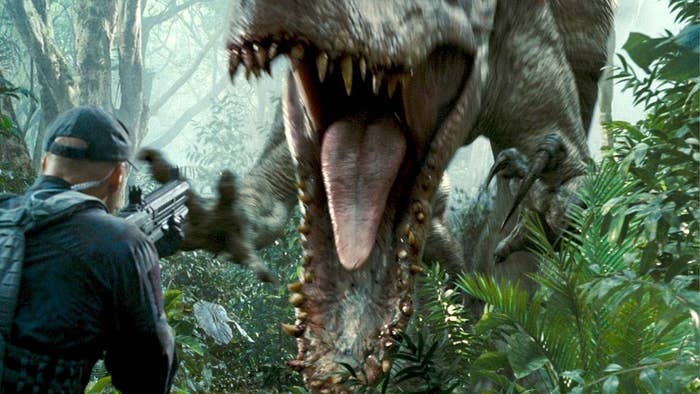 Anyone paying attention to the 2015 movie schedule for the last six months knew Jurassic World was going to have a huge opening weekend. It got to the point where a new trailer release had become its own special event. The real question became which, if any, box office records would be broken by the Colin Trevorrow-directed fourth installment of a franchise whose most successful entry was released almost 20 years ago.
That question was answered when the film opened this weekend to earn an estimated $524.1 million worldwide — demolishing the previous record, held by 2011's Harry Potter and the Deathly Hallows: Part 2, and marking the first time a film has grossed more than $500 million in a single weekend.
Of that total, $208.8 million was made domestically — edging out the previous weekend record, set by 2012's The Avengers ($207.4 million).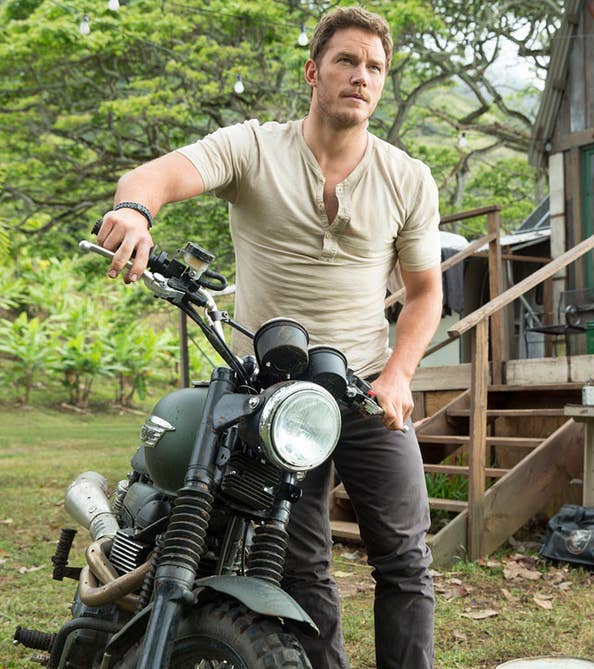 Even adjusting for ticket price inflation, Jurassic World -- which stars Chris Pratt as a velociraptor trainer and Bryce Dallas Howard as the dinosaur amusement park's operations manager -- is by far the best debut in the Jurassic Park franchise. Prior to this weekend's domination, the most successful movie had been 1997's follow-up, The Lost World: Jurassic Park, which earned an adjusted $127.6 million and was the final entry in the series to be directed by Steven Spielberg, though he still served as an executive producer for Jurassic World.
That $208.8 million is an important and impressive number for several reasons. It gives Jurassic World the best domestic opening ever in the month of June, a distinction previously held by 2013's Man of Steel, which earned $116.6 million. It also provides Universal Pictures with its biggest opening of all time and pushes the studio over the $2 billion mark for international 2015 grosses and over the $1 billion mark for domestic grosses — the earliest in the year a studio has ever hit those benchmarks. Finally, it gives Legendary Pictures, Jurassic World's co-financier, one of its biggest wins since splitting off from Warner Bros. to join NBC-Universal in 2013. All this success makes the possibility of additional Jurassic films seem like a foregone conclusion.
With dynamic visual effects used to create its computer-generated beasts, it's of particular note that almost half of Jurassic World's domestic gross is from the sale of 3D tickets, proving that a large chunk of viewers want as immersive an experience as possible. But what is also striking is how evenly the audience is distributed across gender lines, with approximately 52% of the audience being male, another notable achievement for what's primarily an action film.
If last year's Guardians of the Galaxy served as Chris Pratt's coronation as our newest action movie star, Jurassic World is quickly becoming the actor's victory lap, proving he can dominate the summer blockbuster season, or at least hold his own against the IMAX-assisted pounces of hybrid dinosaurs.