Lynda, a 35-year-old from the northern French city of Le Havre on vacation in Paris, was at the Bataclan when it was attacked on Friday night. More than 82 people were killed during the attack on the club, part of a multipronged assault on the French capital that has left at least 128 people dead and more than 250 people injured. She told BuzzFeed France what she saw.
It was almost 10pm and the Eagles of Death Metal, an American band, were in the middle of their set when gunshots rang out inside the Bataclan. Like other witnesses, Lynda didn't immediately get what was going on:
"There was something just before the gunshots: I heard two noises that sounded like some kind of crack, or a bang… I thought it came from high up in the balcony… I raised my eyes, saw nothing out of the ordinary, so I put my eyes back on the stage. Then I heard something like firecrackers, but I didn't think it was gunshots. I saw a man with a weapon which, from where I was, looked like it was plastic made… I guess I was still in denial. Then the smell of powder started to come in."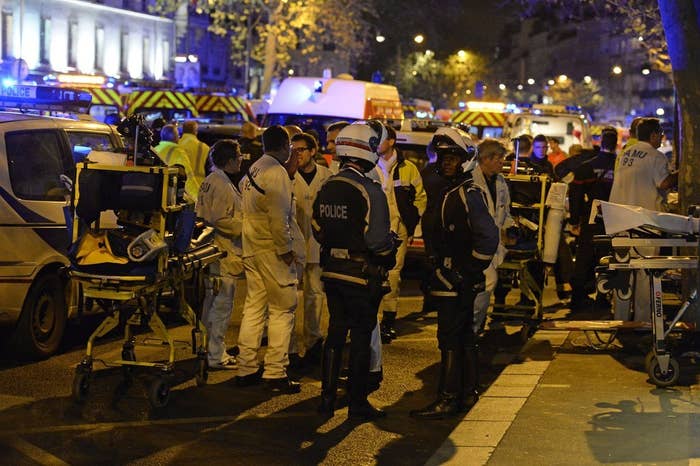 "I only saw one person, even if apparently there were four of them. I only saw him one time, since they told us to hit the ground, and I avoided moving as much as I could. I couldn't say how long the gunshots lasted, time is a little distended I think in these circumstances… I didn't see anything… I didn't even know if by not moving I had a chance at staying alive. When I heard the gunshots, I told myself that it was undoubtedly the people who were trying to get up … It's when I saw the blood that I realized this wasn't a bad joke."
Lynda was on the ground, without really knowing what was happening around her.
"I was partly lying on a man who had blood on his trousers, I didn't know if it was his blood or someone else's blood, but in any case he could move his legs. I saw blood on my tote bag, I saw blood on my hand, I didn't know if it was mine or someone else's."
"One of the attackers started mentioning François Hollande and said that if we were in this situation, it was because of him. I believe someone got up, and the attacker stopped his speech abruptly and he shot people. ...
"At one moment, someone spoke very loudly to communicate a telephone number; I don't know if it was a police officer addressing the attackers or vice versa."
An interminable silence in the hall followed.
"There was silence for a long time. People who were hurt were groaning; people were starting to panic; we were telling everyone to shut up, to remain unmoving."
When we asked Lynda what went through her mind during those long moments, she replied:
"I felt like I was in a bad dream. I was in total denial. I told myself it wasn't possible, and I tried to tell myself — no, you can't die today.
"I tried to focus on my breathing … I covered my ears because of the noise of the gunshots… I had really irrational reactions: I told myself, I must keep my bag next to me. I had this fear it would turn over, because inside I had my jacket, and a friend's jacket, and I told myself, What if we're able to leave and we're cold? It was weird to get hung up on things like that."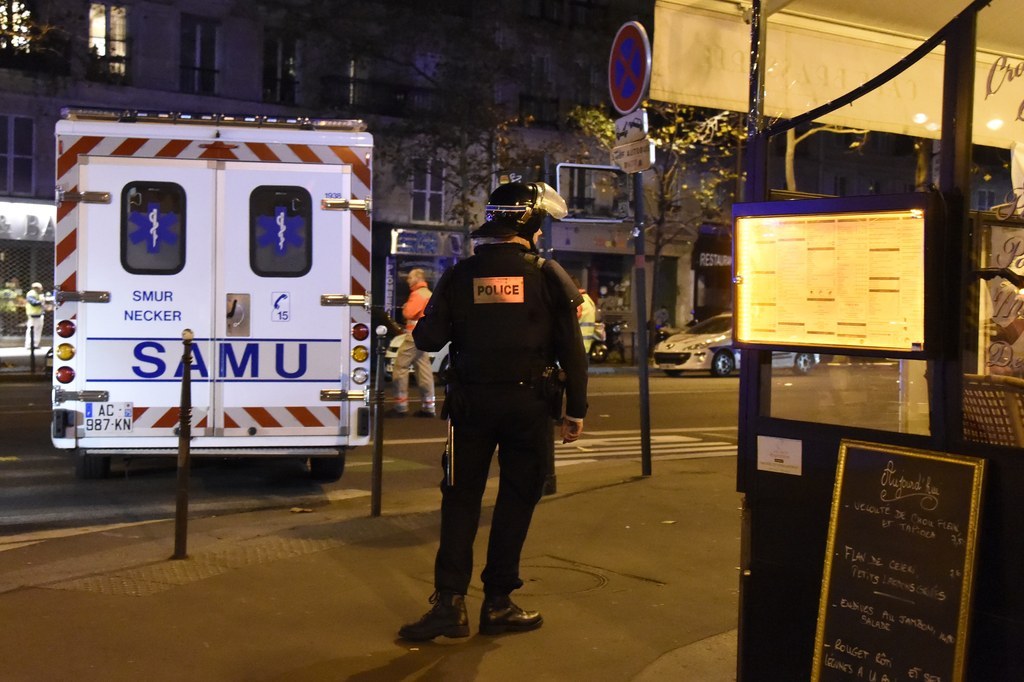 In the panic, Lynda lost sight of her friends, whom she only found once she got out of the hall, about an hour later. But even surrounded by strangers, her face on the ground, a quiet solidarity took hold.
"We would hold each other's hands, touch each other's arms or back to comfort one another... When people talked we told them to keep quiet because we didn't know how [the attackers] would react. I tried to make sure that the people next to me could breathe… There were foreigners who started to panic, speaking in their own languages, it was hard to calm them down without seeming aggressive."
Then, finally, security forces arrived and the evacuation began.
"The police told us that, no matter what, don't look at the ground. Even another man next to me told me — don't look at the ground… But with the blood on the ground, it was slippery, so we didn't really have a choice. During the evacuation, we had to stride over corpses, so we had to look at the floor."
Lynda didn't know where the attackers were at that moment.
"Our evacuation happened before the police assault. I told myself, it's not possible, either they're in the streets, or they're still inside. So even while I was getting out, I didn't feel reassured."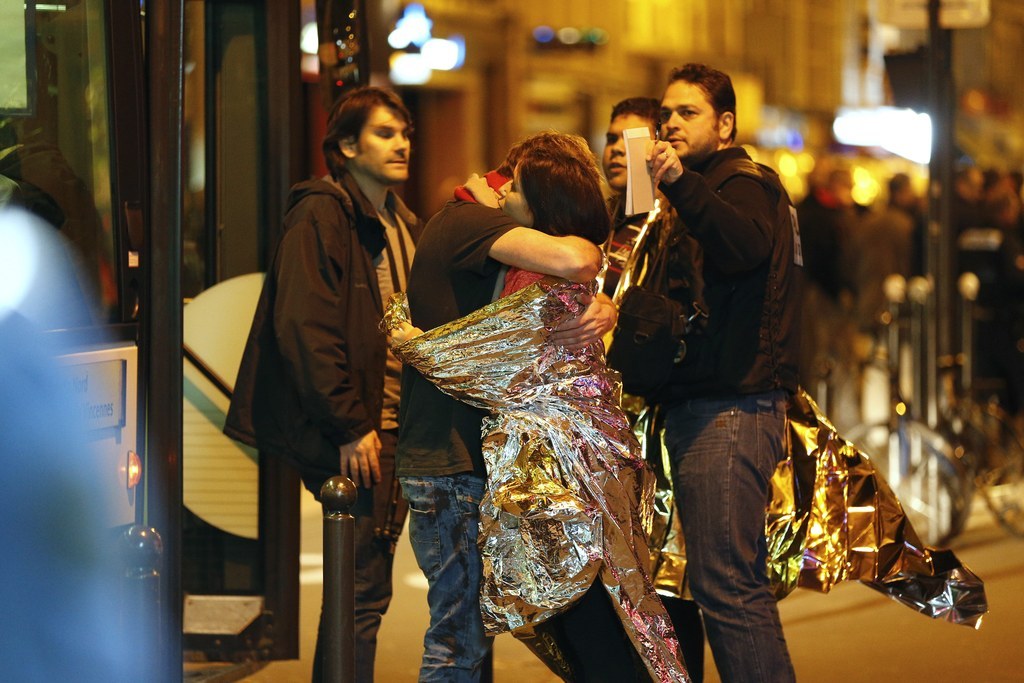 Once outside, the survivors realized the magnitude of the night's events.
"I didn't at all realize that there were other attacks in other places; it was rather strange … We settled in cafés and little shops in neighboring streets, to get warm and to calm down, before making our statements to the police. I sent a text to my friends to tell them where I was, and that's where we met up."
The day after the attacks, Lynda slowly began to understand what she had experienced:
"Seeing the witness accounts, I realized that they were shooting a bit haphazardly. This morning, it was a bit of a shock to tell myself I really was lucky, and my friends too, statistically it's unbelievable… You understand that you're not safe anywhere, and no matter what precautions you take, all it takes is to be in the wrong place at the wrong time."