An Arizona woman who earned tens of thousands of dollars from YouTube videos starring her children allegedly tortured them, kept them locked in a closet, and starved them if they didn't perform for the camera.
Machelle Hackney, who was arrested and charged with child abuse, molestation, child neglect, and unlawful imprisonment of her seven children, ran Fantastic Adventures, a popular YouTube channel with nearly 800,000 subscribers. The videos were scripted and starred her children and other adults, usually with superhero themes or Nerf battles.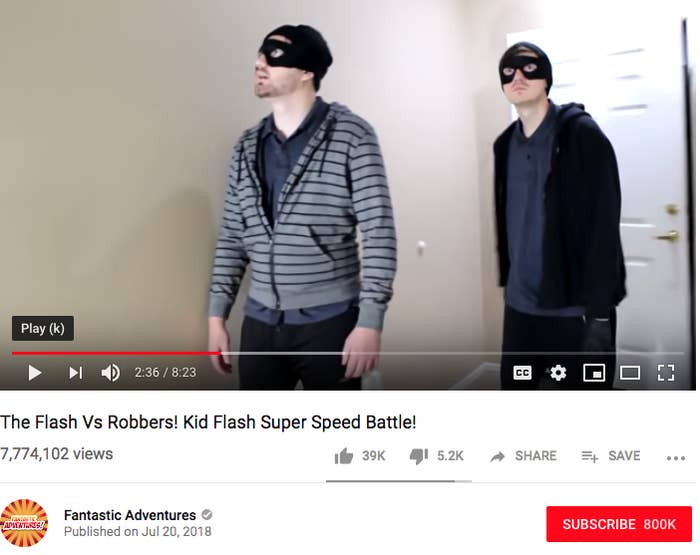 Maricopa police visited Hackney's home on March 13 after a tip-off from her adult daughter, and found that the children, who are between 3 and 15 years old, "appeared to be malnourished," with dark rings under their eyes and pale complexions.

One daughter told investigators Hackney kept her locked in a closet for days at a time with no food, water, or bathroom, according to the probable cause documents filed by police. She also said Hackney pepper-sprayed the children, spanked them, and forced them to have ice baths, in which she would push their heads underwater.

One son told police he was beaten with various instruments, including a hanger and a belt, and that on multiple occasions Hackney pinched the tip of his penis with her fingernails until it bled.
Another girl told police Hackney pepper-sprayed her in her vagina, which caused days of pain.
In addition to allegedly being punished if they did not recall their lines or participate as directed, the children told officers they had not attended school for years. Instead, one child told investigators that his brother had been "in the green screen room most of his life," referring to a video production room.
Hackney denied the allegations to police. Her adult sons, Logan and Ryan Hackney, were charged with failing to report the alleged abuse.

The Fantastic Adventures videos, each running over 10 minutes, were uploaded weekly to YouTube, with the most recent published just one week ago. And they were immensely popular, earning over 1 million views each last year. One video published in November logged more than 21 million views.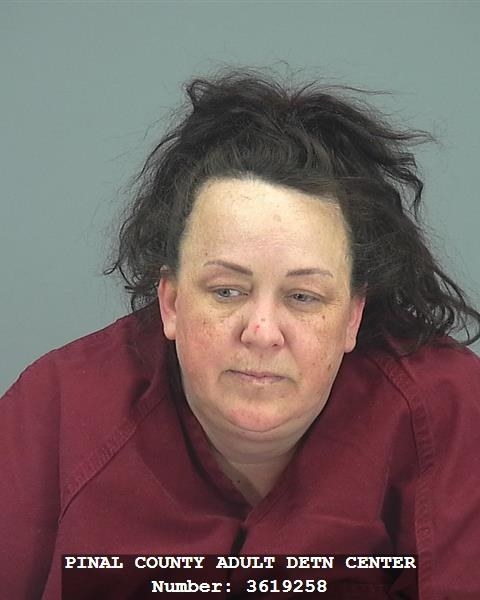 SocialBlade, a site that monitors social media networks and their followers, estimated that monthly earnings for the Fantastic Adventures YouTube channel ranged from $8,900 to $142,400, for an estimated annual total of $106,800 to $1.7 million.
The wide range in estimates is due in large part to audiences in different countries bringing in different dollar amounts, meaning earnings depend on where viewers of the videos are based. Ad-blocking software can also affect statistics. But with several hundred thousand views per day, even the most conservative estimates put Hackney making a few hundred dollars per day.
On Wednesday YouTube confirmed the Fantastic Adventures channel has since been demonetized, but did not answer questions about how much money it had made Hackney.
"When we're made aware of serious allegations of this nature we take action, which may include suspending monetization, or, upon conclusion of an investigation, terminating channels," a YouTube spokesperson said.
According to YouTube on Wednesday, when serious allegations of this nature are made, an account is terminated when there is a guilty plea or a conviction.
All the Fantastic Adventures videos remained online as of Wednesday. However, following publication of this story and other media attention, YouTube terminated the channel.
According to YouTube on Thursday, the channel violated its community guidelines, one of which deals with "child safety." YouTube did not explain why the videos had not violated the community guidelines the day before.
The description underneath each video noted that the family is "full of unique and special kids" who began "making these videos for fun."

"We hope you enjoy them as much as we like making them."