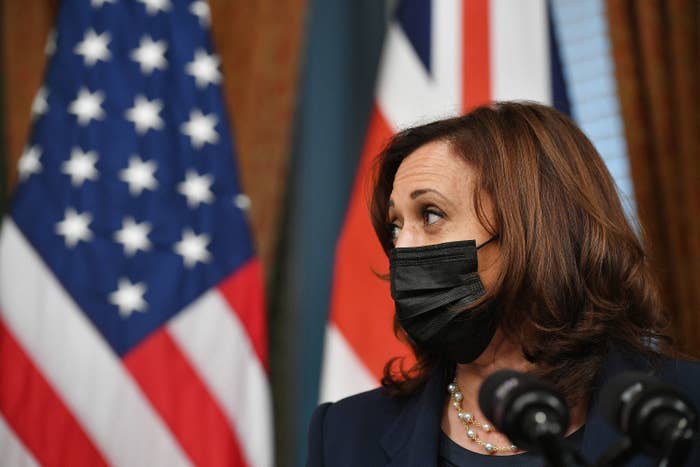 The two View hosts who tested positive for COVID-19 moments before a planned interview with Vice President Kamala Harris both experienced false positive tests and did not have the virus, it was announced Monday.
"I am thrilled to report that Sunny [Hostin] and Ana's [Navarro] Friday results turned out to be false positives and everyone is safe," said host Joy Behar at the start of Monday's show.
During chaotic scenes on Friday, moments before Harris was to walk on set for a long-planned interview with ABC's The View, a producer told hosts Hostin and Navarro they had to go, without explanation.
"Since this is going to be a major news story any minute now," said Behar on Friday. "What happened is that Sunny and Ana both apparently tested positive for COVID."

"There were real life ramifications when things like that happen," said Hostin, speaking out how difficult the situation was for her and her family, including her husband who is a surgeon.
"He was in the operating room and had to be pulled out of the operating room," she explained. Her children were removed from school, her parents also tested.
"For me, it was particularly triggering because not too long ago I delivered the eulogy at my in-laws' funeral," she continued, becoming very emotional, "so you can imagine how I felt thinking that I could possibly be COVID-positive and my family could experience another loss, a loss that I don't think my husband could handle.

On Monday, producers said their first priority had been keeping the vice president safe but that the hosts had been put in a deeply uncomfortable situation.
"I really want to acknowledge and apologize to Sonny and Ana because in the midst of all this chaos they were put in this position where they had this information put out on television," said executive producer Brian Teta, "and then, to make it worse, it turned out not to be true.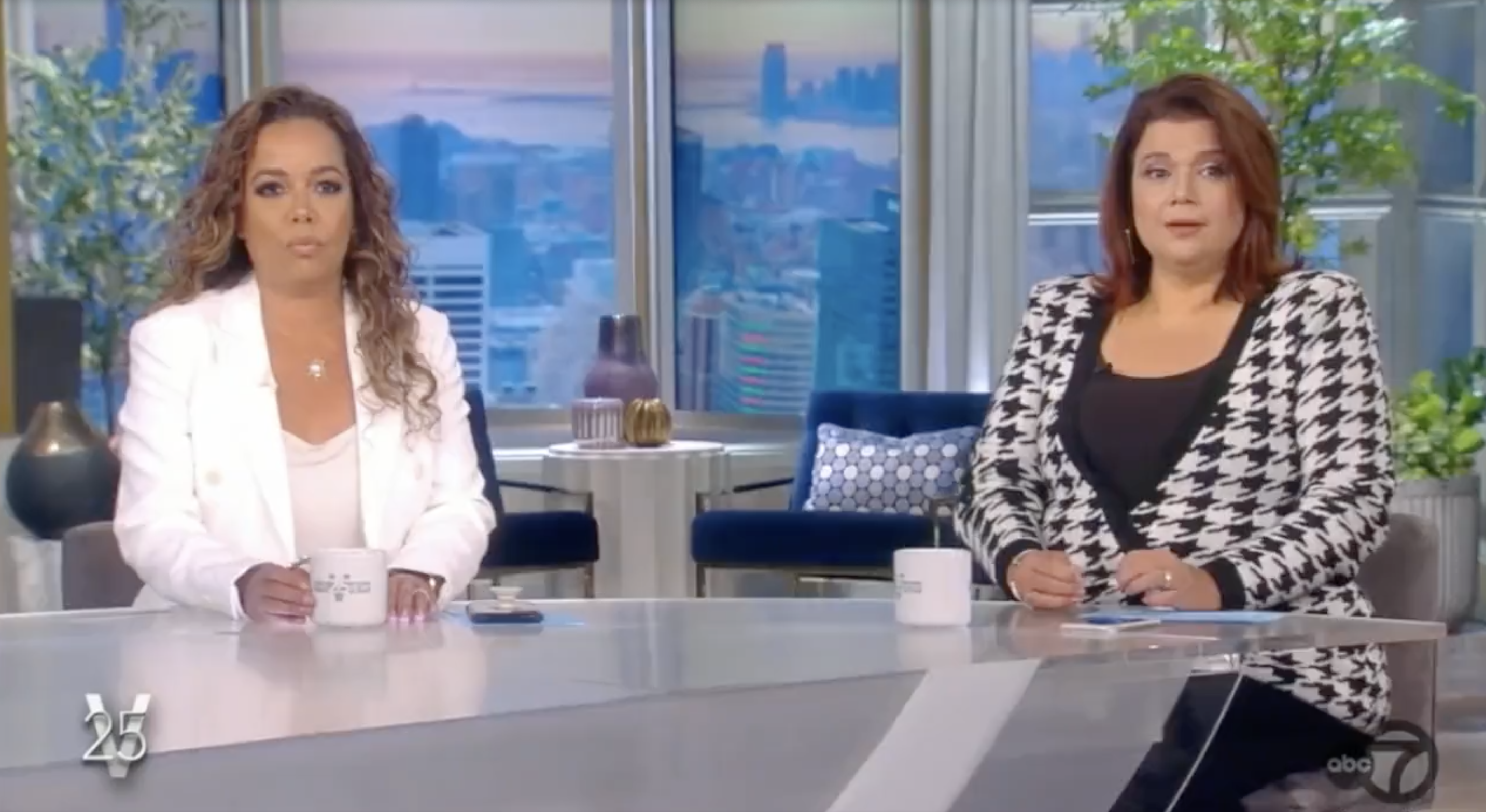 Both Hostin and Navarro are vaccinated against COVID. It is common practice that when the president or vice president is present, people in their closest vicinity are tested for the virus.
Harris instead did the interview via video from another room in the building.
"Sunny and Ana are strong women, and I know they're fine," Harris said. "But it really also does speak to the fact that they're vaccinated, and vaccines really make all the difference because otherwise we would be concerned about hospitalization and worse."
Later on CNN, Navarro told Anderson Cooper that she had since taken multiple tests and that the original results "by all indication might be false positives."
Sabrina Singh, Harris's deputy press secretary, said in a statement that the vice president did not have any contact with hosts prior to the show. "Her schedule today will continue as planned," she said.

A representative for The View did not immediately respond to BuzzFeed News' requests for comment.
"There's never a dull moment in television," Behar said.