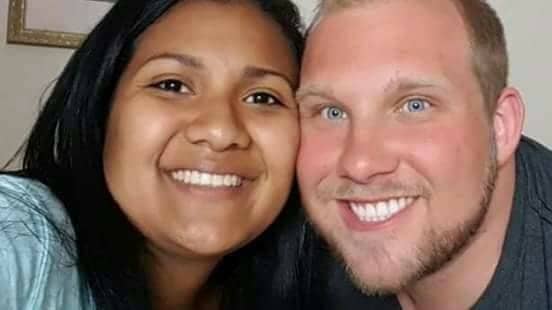 A Utah man detained without trial by the Venezuelan government for two years was released Saturday morning and returned to the United States, according to US officials.
Josh Holt, 24, a former Mormon missionary, was arrested in June 2016 shortly after arriving in the country and marrying his Venezuelan wife, whom he'd met online. The Venezuelan government accused Holt of stockpiling weapons and assisting a paramilitary gang. His wife, Thamara Caleño (she now uses the surname Holt), was also detained.
Holt's parents wrote in a Washington Post op-ed in late 2016 that their son had been "framed" by Venezuelan authorities on false weapons charges "so he could be leveraged as a political bargaining chip in bilateral discussions with the United States."

But Utah Senator Orrin Hatch tweeted on Saturday that the US had "secured the release" of the couple.

"Over the last two years I've worked with two presidential administrations, countless diplomatic contacts, ambassadors from all over the world, a network of contacts in Venezuela, and President [Nicolás] Maduro himself, and I could not be more honored to be able to reunite Josh with his sweet, long-suffering family in Riverton," Hatch said.

The senator also praised Sen. Bob Corker, chair of the Senate Foreign Relations Committee, for his work in freeing Holt. Corker met with Venezuelan President Nicolás Maduro in Caracas on Friday.
Corker tweeted a photo of himself with the Holts on Saturday, with the words "we are on our way home."
Corker explained in a press release that he'd been in negotiations with the Venezuelan government since earlier this year about the release of the Holts, after a request from Hatch. In March, Corker met with Venezuelan Governor Rafael Lacava in Washington to discuss them.
The senator from Tennessee also praised his aide Caleb McCarry for his work. "We would not have been successful without his involvement," said Corker.
Corker and McGarry are both currently traveling with the Holts back to Washington.
President Trump was first to tweet the news on Saturday.

Later in the day, Trump hosted Holt and his family in the Oval Office to welcome him back to the US.
"You were a tough one I have to tell you that was a tough situation," Trump told Holt. "You've gone through a lot. You've gone through a lot — more than most people can endure."
Florida Senator Marco Rubio also tweeted about Holt's release.

For months, Holt had posted updates on his Facebook page about his conditions in the prison, including about prison riots in May.
Inmates at the El Helicoide prison near Caracas had rioted and taken over parts of the detention center, which is run by the intelligence department, in the lead-up to the national election.
"Helicoide the prison where I am at has fallen the guards are here and people.are trying to break in my room and kill me. WHAT DO WE DO?" he wrote on May 16.
"They want to kill me and paint the walls with my blood. I am a political prisoner and they won't let me free. They won't give me a true trial," wrote Holt in another update on May 16.

Holt also posted a video during the prison riots, pleading for help: "I'm calling on the people of America, I need your help to get me out of this place."
"Now my life is threatened," said Holt in the video. "How long do I have to suffer?"

On Friday, the "JusticeforJosh" Facebook page posted about US embassy officials visiting the couple in prison:
The Embassy was finally able to get in to see Josh Holt and Thamy Holt. He was in good spirits. They gave him a big mama bear tight hug from me. He and Thamy are currently together in an office room. It's very hot. He is getting eaten by mosquitoes bad. Over 55 bites on his body. 7 just on his face. So they took him a big bottle of spray repellent which seems to be helping. Yayyyyyyy......
On Saturday, his parents posted a message to the press on Facebook:
As announced by the President, our son and his wife will be released today. We thank you for your collaboration during this time of anguish. We ask that you allow us to meet with our son and his wife before giving any interviews and statements. We are grateful to all who participated in this miracle.