It's been a weird 12 hours in Trump Twitter (yes, even more so than normal).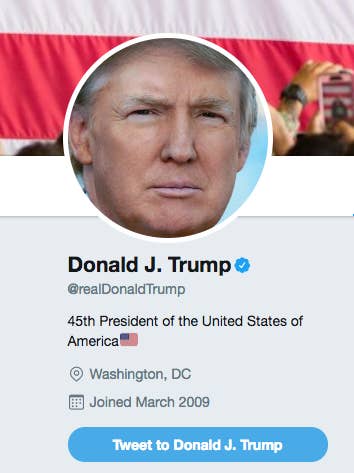 Late Monday night, President Trump retweeted Jack Posobiec, a notorious alt-right personality, known for organizing the DeploraBall inauguration party. The tweet (it remains on the president's timeline) discusses shooting deaths in Chicago over the weekend, noting "no national media outrage? Why is that?":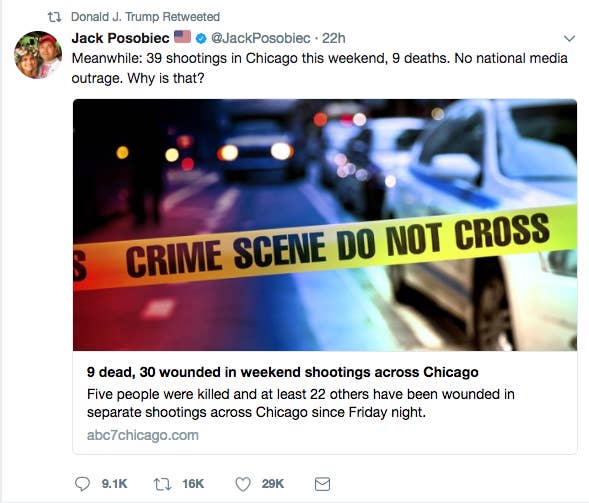 But Posobiec is also known for creating fake scandals and stirring up conspiracy theories. In January, BuzzFeed News published texts from Posobiec revealing that he had turned up at an anti-Trump rally in DC just after the election and started chanting "assassinate Trump" in the hope it would make Trump detractors appear dangerous.

That same day, Posobiec was responsible for a sign at the anti-Trump rally that read "Rape Melania," a reference to the first lady, reported BuzzFeed News.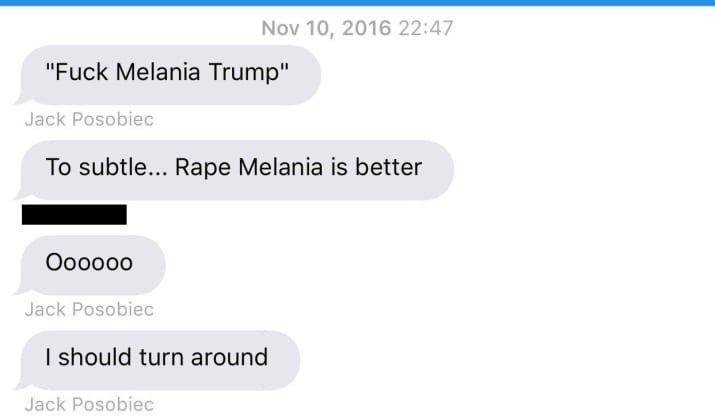 Posobiec was also a strong proponent of Pizzagate, the conspiracy theory that top Democrats (including staffers of Hillary Clinton) helped run a child sex-trafficking ring out of a DC pizza shop, and the conspiracy that DNC staffer Seth Rich was murdered because he leaked the DNC emails (although all intelligence agencies say it was Russia).
On Tuesday morning, Trump retweeted a Fox News story that says he is "seriously considering" a pardon for former Arizona sheriff Joe Arpaio, who was found guilty of criminal contempt after continued traffic patrols of suspected undocumented immigrants after a court had ordered him to stop.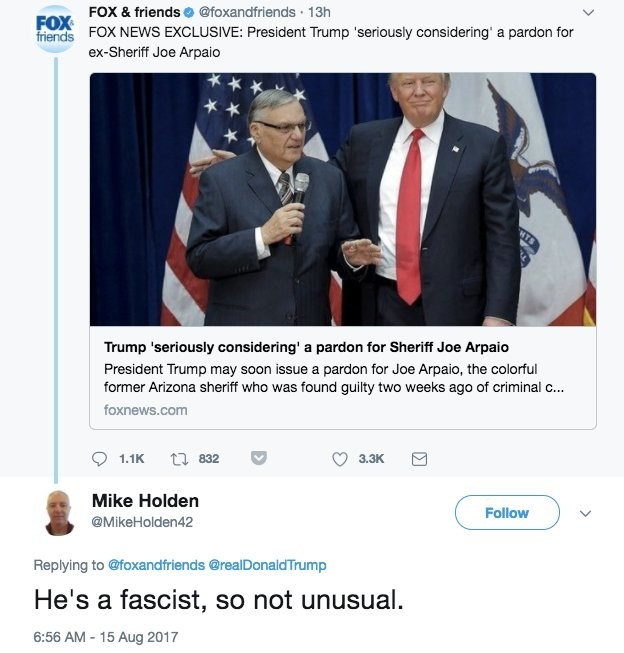 And Trump retweeted the "he's a fascist, so not unusual" comment made by a British man in response to Trump's retweet.

Yes, the president retweeted someone calling him a fascist.
On Tuesday morning, Trump also retweeted a meme showing a cartoon train, emblazon with the Trump logo, slamming into a cartoon person who has a CNN logo on them. "Fake news can't stop the Trump train," it reads.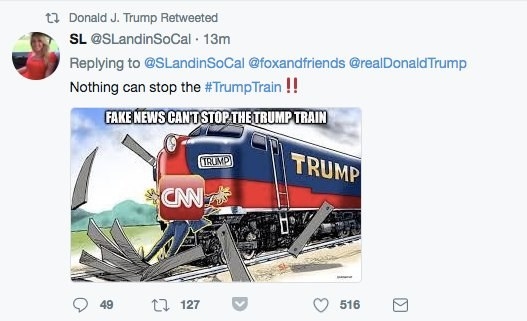 A White House spokesperson told BuzzFeed News the train tweet was "inadvertently posted and as soon it was noticed it was immediately deleted."
Trump's habit of tweeting stories he's watching live on Fox News continues. On Monday, Politico published a story revealing that Obama was warned about possible future Russia interference in 2014. On Tuesday, Fox News' Fox and Friends discussed the story shortly before the president tweeted about it.
And just to keep us guessing, Trump also tweeted about his return to Trump Tower in New York City on Monday night, noting "...and the U.S. is really my home!"