President Trump on Wednesday tweeted "Get ready Russia," warning that the US was about to launch missiles in response to the Syrian government's suspected chemical attack against civilians on Sunday.
One of the first things people noted was how it went against many — many — of Trump's previous comments about how military action in his administration would happen.
Namely, "the element of surprise."
"The element of surprise" has long been one of Trump's favorite talking points about US military strategy. Here's 17 times he's used it.
2.
He called Obama "stupid" for giving warning of his plans.
3.
4.
5.
"Not blurted all over the media like fools."
6.
Trump tweeted that because of the advance discussion of strikes, Syria was "fully prepared" for the attack.
7.
8.
Trump, back in 2013, also slammed US military generals, saying General Douglas MacArthur and General George Patton were "spinning in their graves."
9.
11.
Then, during the late stages of the 2016 campaign, Trump brought up the "element of surprise" in nearly every speech, often multiple times a day.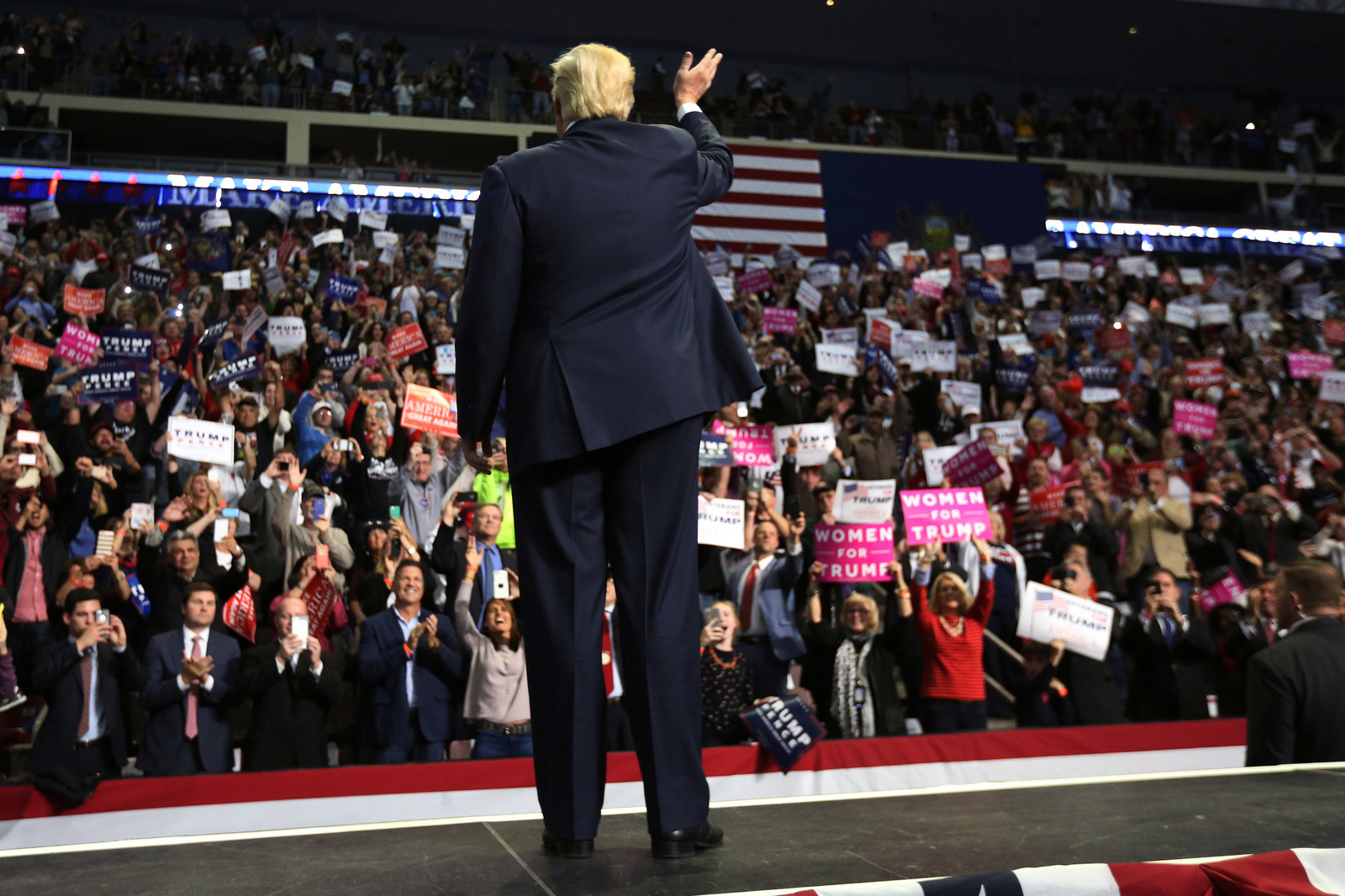 12.
Trump discussed US military leaders speaking publicly about a possible attack on Mosul — to take it back from ISIS — for months before it happened.
13.
He mentioned it even more in the last few days of the campaign, including at a rally in Tampa on Nov. 5, 2016.
14.
During a speech in Leesburg, Virginia, on Nov. 6, Trump asked Lt. Gen. Keith Kellogg, who was in the audience, about it.
15.
He told the story again that afternoon in Minneapolis.
16.
The very next day, Nov. 7, 2016, the day before the election, Trump spoke at a rally in Manchester, New Hampshire, about the "element of surprise."
17.
The night before the election, in Scranton, Pennsylvania? "The element of surprise."
On Thursday morning, the President walked back his comments from the previous day with a follow-up tweet saying the missile launch could be "very soon" or "not so soon at all."