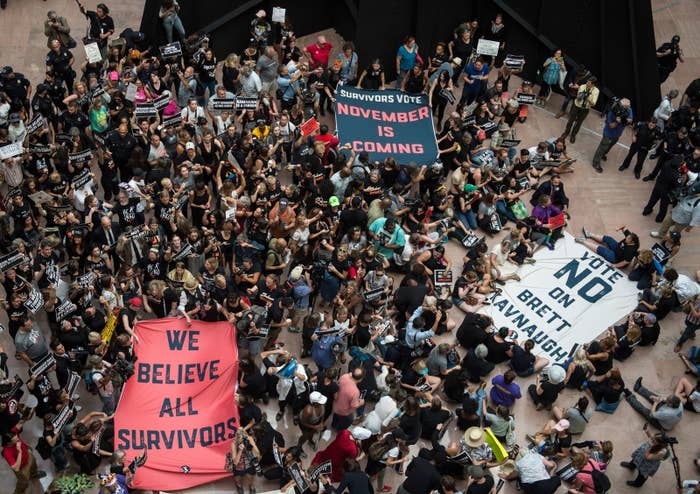 President Trump tweeted an unverified conspiracy theory on Friday morning, calling people protesting the nomination of Judge Brett Kavanaugh to the Supreme Court "paid professionals" funded by liberal billionaire George Soros.
"The very rude elevator screamers are paid professionals only looking to make Senators look bad. Don't fall for it!" tweeted Trump.
On Thursday, protests erupted in Washington after the FBI investigation into Kavanaugh concluded without interviewing the nominee or two of the three women who have accused him of sexual misconduct, Christine Blasey Ford and Julie Swetnick.
Over 300 people were arrested in the protests, most of the them in the Hart Senate Building, where many senators have their offices.
There is zero evidence that protesters were paid to attend.
Trump's tweet about "elevator screamers" refers to two memorable incidents in the last week when protesters have confronted senators in elevators.
On Thursday, Republican Sen. Orrin Hatch told women protesting him as he got into an elevator to "grow up."
Last Friday, after announcing that he would vote in support of Kavanaugh, Republican Sen. Jeff Flake was confronted in an elevator by two survivors of sexual assault, Maria Gallagher and Ana Maria Archila.
"You're telling all women that they don't matter, that they should just stay quiet because if they tell you what happened to them you are going to ignore them," activist Maria Gallagher told Flake. "That's what happened to me, and that's what you're telling all women in America, that they don't matter."

Shortly after the elevator confrontation, Flake said he would vote in support of Kavanaugh in the Senate Judiciary Committee only if an FBI investigation was conducted before the Senate floor vote.
Archila, the co–executive director of the Center for Popular Democracy, responded on Friday morning to Trump's tweet.
"No one can pay for someone's lived experiences," said Archila in a statement. "The pain, the trauma, and the rage that I expressed when I spoke with Senator Jeff Flake in an elevator were my own, and I held it for more than 30 years to protect the people I love from it."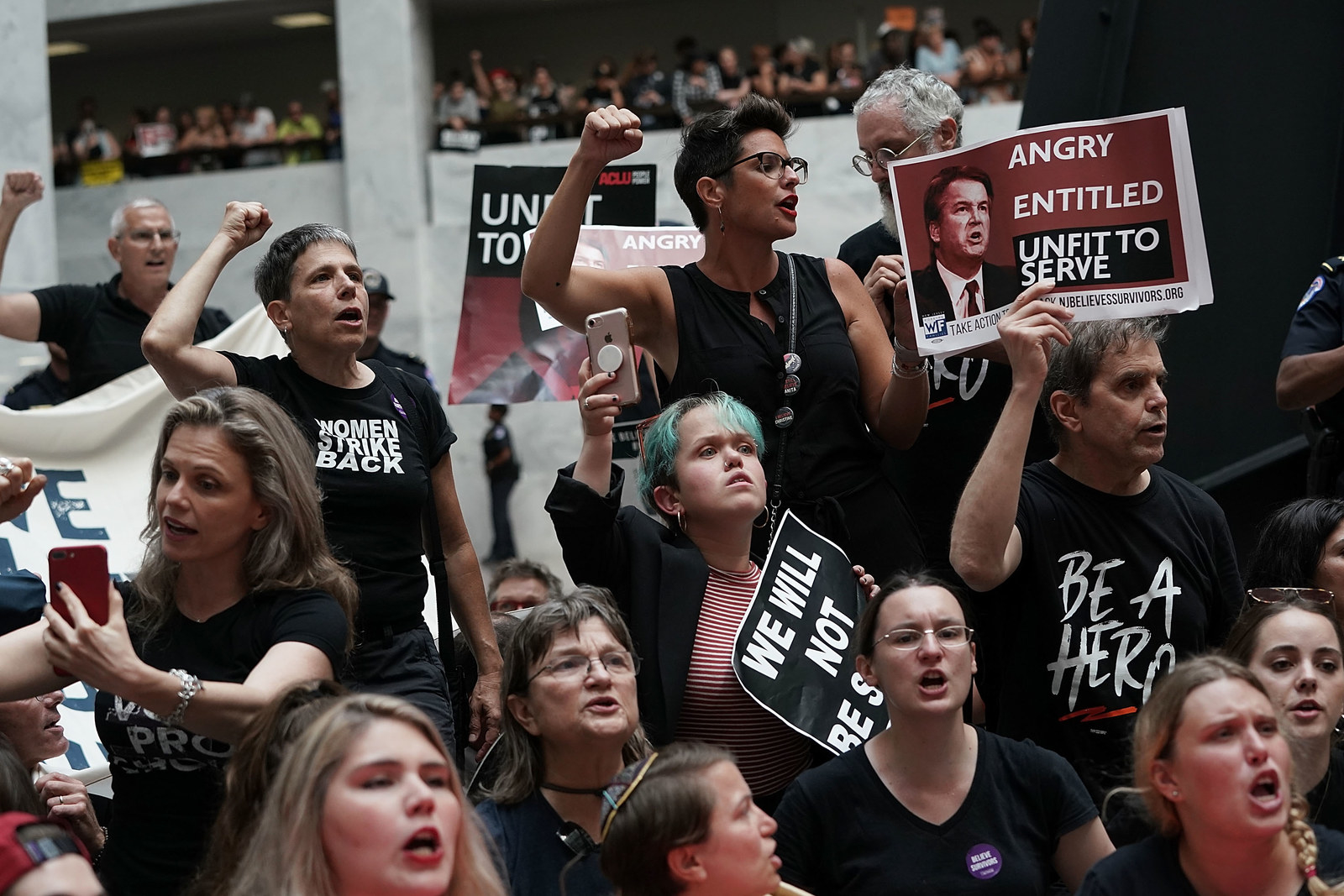 Trump's tweet on Friday morning also relied on a conspiracy theory that has long been popular with right-wing conservatives and involves Soros, a hedge fund manager and longtime donor to the Democrats.
"Also, look at all of the professionally made identical signs. Paid for by Soros and others. These are not signs made in the basement from love! #Troublemakers," tweeted Trump.
Many right-wing conspiracists see Soros as a major player controlling global politics. He often donates large sums of money to liberal causes.
This appears to be the first time that Trump has said Soros's name in a public forum since he was elected president.