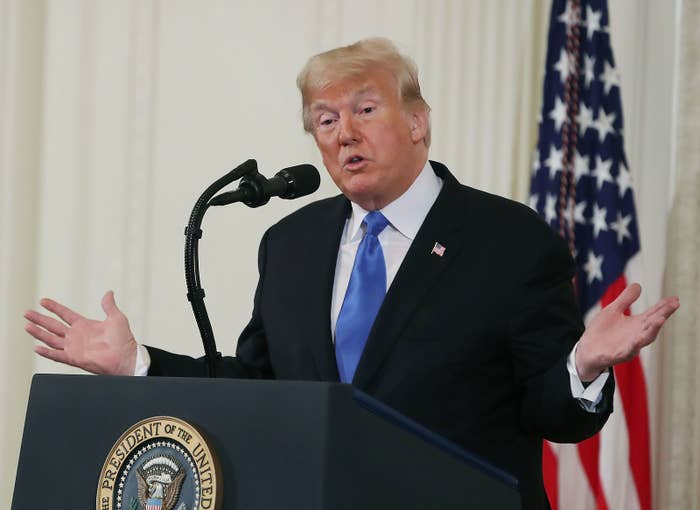 In his first press conference since Democrats won back control of the House in Tuesday's midterm elections, President Donald Trump dodged questions about how his administration has helped encourage white-nationalism, and instead accused a black reporter of being racist.
The president also avoided or denied questions during the heated press conference about rising anti-Semitism in light of the Pittsburgh temple shooting, the vilification of migrants by his administration, and voter suppression in Georgia.
"On the campaign trail you called yourself a nationalist. Some people saw that as emboldening white nationalists," said PBS reporter Yamiche Alcindor, one of the few black women in the White House press corps.
"I don't know why you'd say that. Such a racist question," interrupted Trump.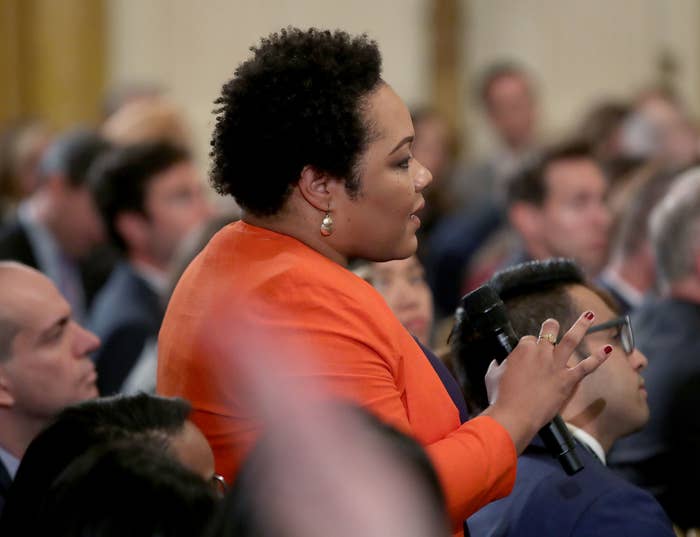 "There are some people that say the Republican Party is seen as supporting white nationalists because of your rhetoric. What do you make of that?" asked Alcindor.
"That's a racist question," replied Trump, arguing that he is polling higher than he ever has with black Americans.
"To say that, what you said, is so insulting to me. It's a very terrible thing that you said," said the president.
Later on Twitter, Alcindor defended her line of questioning.
"I've personally interviewed white nationalists who say they are more excited by President Trump than other presidents in the past," she wrote. "Even if President Trump doesn't intend it, some see him as directly appealing to racists."
Trump also feuded with CNN's Jim Acosta and NBC News' Peter Alexander during the heated press conference.
When another reporter asked Trump about the rise of hate crimes, noting that acts of anti-Semitism are up 57% since 2016. Just last month 11 Jewish people were also shot and killed in a Pittsburgh synagogue in a suspected hate crime.
Trump replied that his administration had moved the US Embassy in Israel to Jerusalem and that "Nobody has done more for Israel than Donald Trump."
When the reporter followed-up to ask about the divides in the US, Trump responded by ignoring the question. Instead, his answer focused on the economy.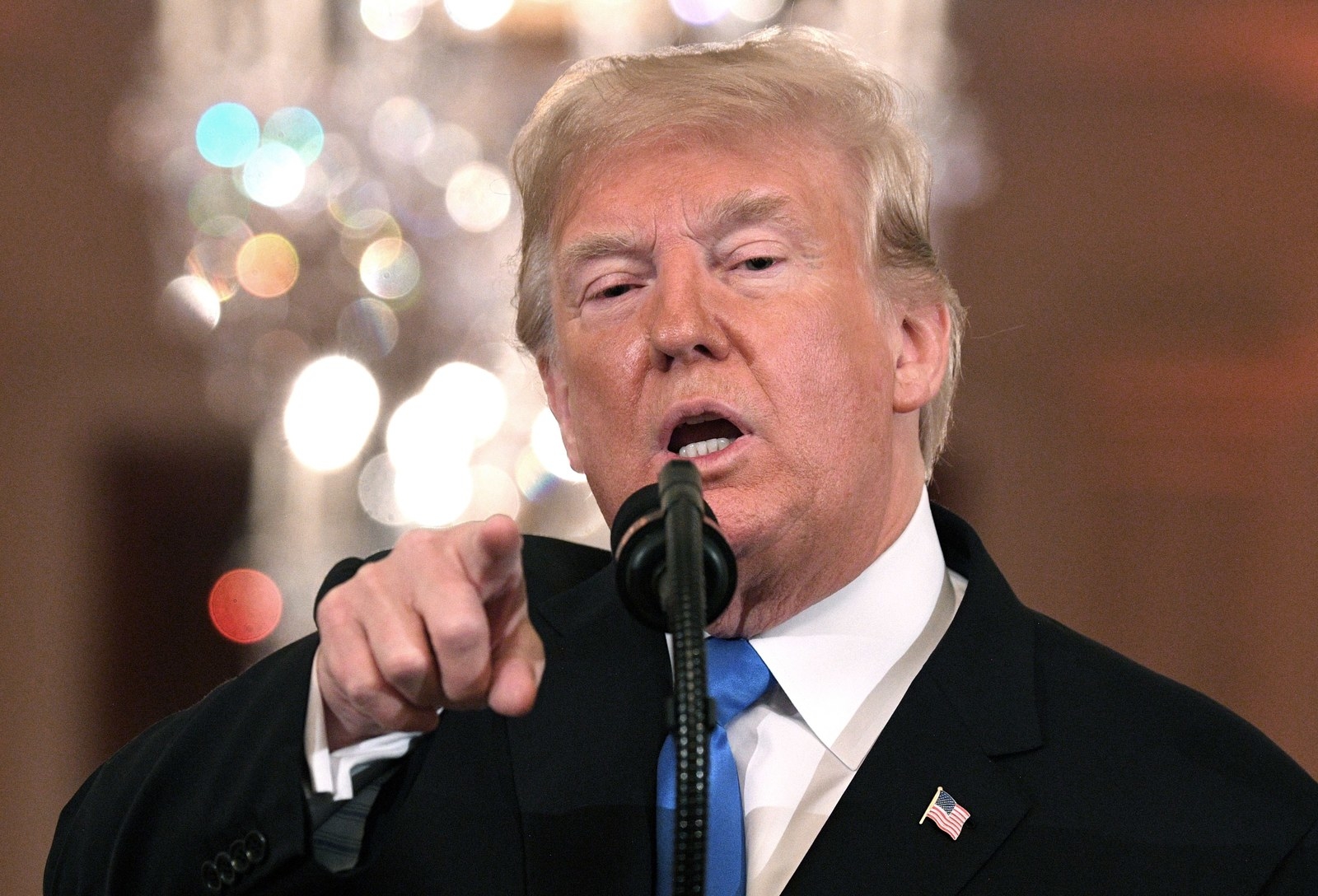 Trump also tried to brush off any questions about alleged voter suppression in Georgia, where the gubernatorial race between Democrat Stacey Abrams and Republican Brian Kemp is not yet decided.

"I wasn't involved in Georgia other than I love the state," said Trump, who'd spoken numerous times earlier in the press conference about how Abrams hadn't been swept to victory despite stars such as Oprah Winfrey appearing in Georgia for her.

Many voters also suffered other voting issues such as long lines and broken or nonfunctioning voting machines, but the president demurred when he was asked if he was concerned about those difficulties.

"I heard it was very efficient in Georgia. I heard it was very efficient but, again, you'd have to ask the state governments because just one of those things you'll have to ask them," said Trump.

Allegations of voter suppression — such as voters being rejected if signatures didn't match or name didn't match their government ID perfectly — have plagued the Georgia race.

Trump was also asked if he regretted a racist, anti-immigrant campaign ad that tied the caravan of migrants traveling through Mexico to violent crimes, which Facebook, NBC, and Fox News have all said they will not air.
"I'm surprised you ask me that question," replied Trump. "I do not."