Trump Said It's "The Law" To Separate Immigrant Children From Their Parents — But That's Not True
"I hate the children being taken away. The Democrats have to change their law."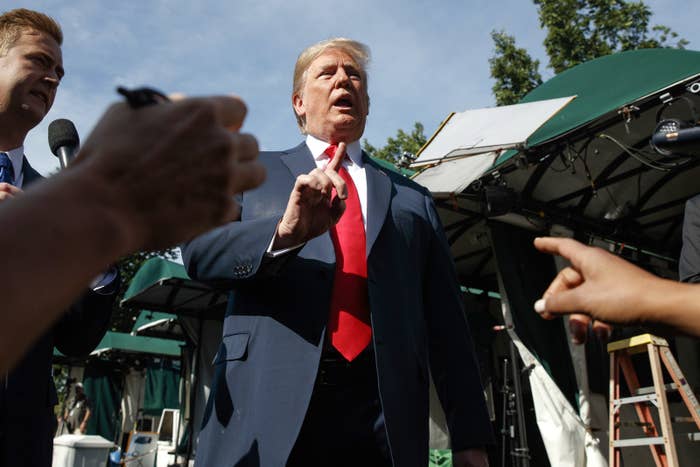 President Donald Trump said Friday morning that his administration was separating immigrant children from their parents at the border because it's "the law" and a law created by Democrats — which is not true.
"I hate the children being taken away. The Democrats have to change their law. That's their law," Trump said during an impromptu press conference outside the White House on Friday morning.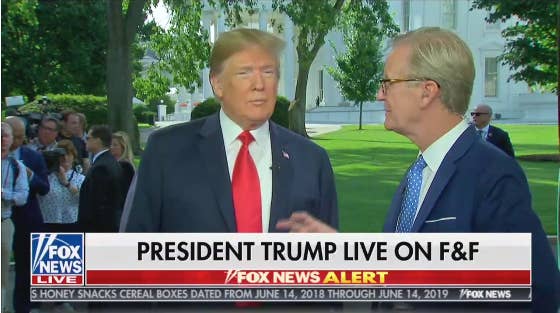 There is no law that determines children must be taken away from their parents when they cross the border.
Crossing the border illegally is a federal misdemeanor, and recrossing illegally is a felony, but there is no law mandating the separation of families that cross the border illegally.
Instead, the increase in family separation, which has seen hundreds of immigrant children detained and kept apart from their parents, comes from a zero-tolerance policy introduced by the Trump administration and Attorney General Jeff Sessions.

Trump instead blamed Democrats.
"The children can be taken care of quickly, beautifully, and immediately. The Democrats forced that law upon our nation. I hate it. I hate to see separation of parents and children," Trump inaccurately said.
Previously, the policy of the Homeland Security Department was that children would be removed from parents if the parents were referred for criminal prosecution. The new zero-tolerance policy means everyone crossing the border illegally is being prosecuted.

But with Trump hoping that Democrats will agree to an immigration bill that would include funding to build a wall between the United States and Mexico, he continued to blame Democrats publicly.
"That is a Democrat bill. That is Democrats wanting to do this," said Trump.
On Thursday, other Trump administration officials also repeatedly declared the administration policy "the law," including Sessions and White House spokesperson Sarah Huckabee Sanders in a heated argument with reporters.
The president crossed the White House lawn on Friday morning for a surprise TV appearance on Fox and Friends.