On Thursday night President Donald Trump returned to West Virginia, the state he's most popular in, to host a rally at the Big Sandy Superstore Arena in Huntington. The arena, which accommodates 9,000 people, was filled to capacity, leaving hundreds of other supporters standing outside to hear the president's speech from the street.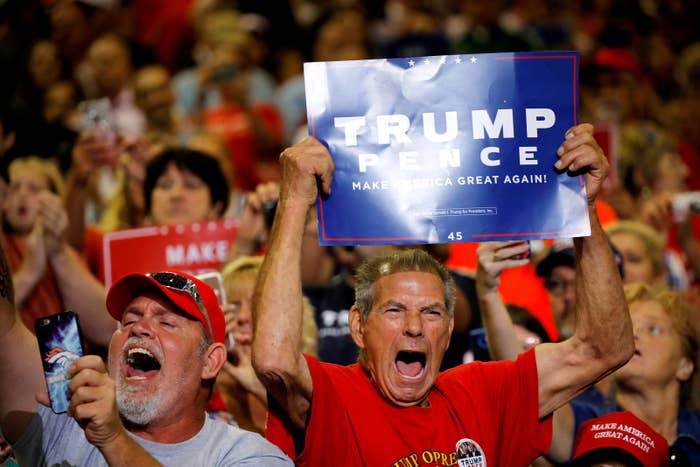 Trump's popularity with voters in West Virginia has stayed strong with a July Gallup poll showing he still has the backing of more than 60% of them. In the 2016 election, Trump won 67.9% of the vote in the state, more than in any other state.
BuzzFeed News decided to ask attendees two questions before the rally: What's the best thing Donald Trump has done since becoming president? And what's the worst?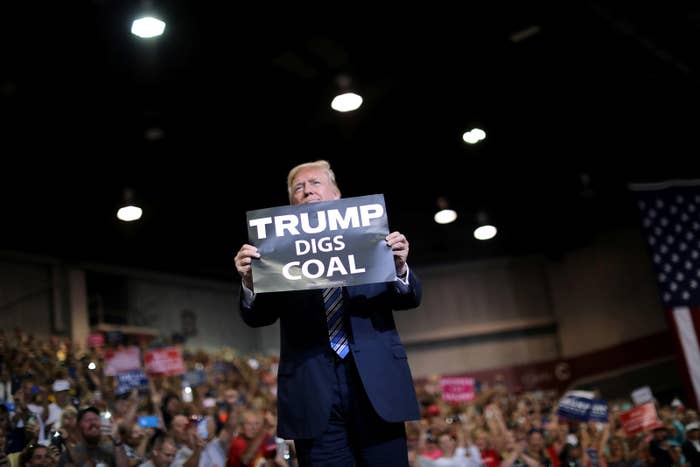 "Worst" could refer to something they wanted Trump to do but he hadn't yet or something they were frustrated by. Regardless, this crowd still found it very, very hard to pick something negative about Trump.
Maggie Dillon (second from the left, pictured with her mother, grandmother, and aunt), 15, homeschooled and entering 10th grade this year, from Wayne County, West Virginia.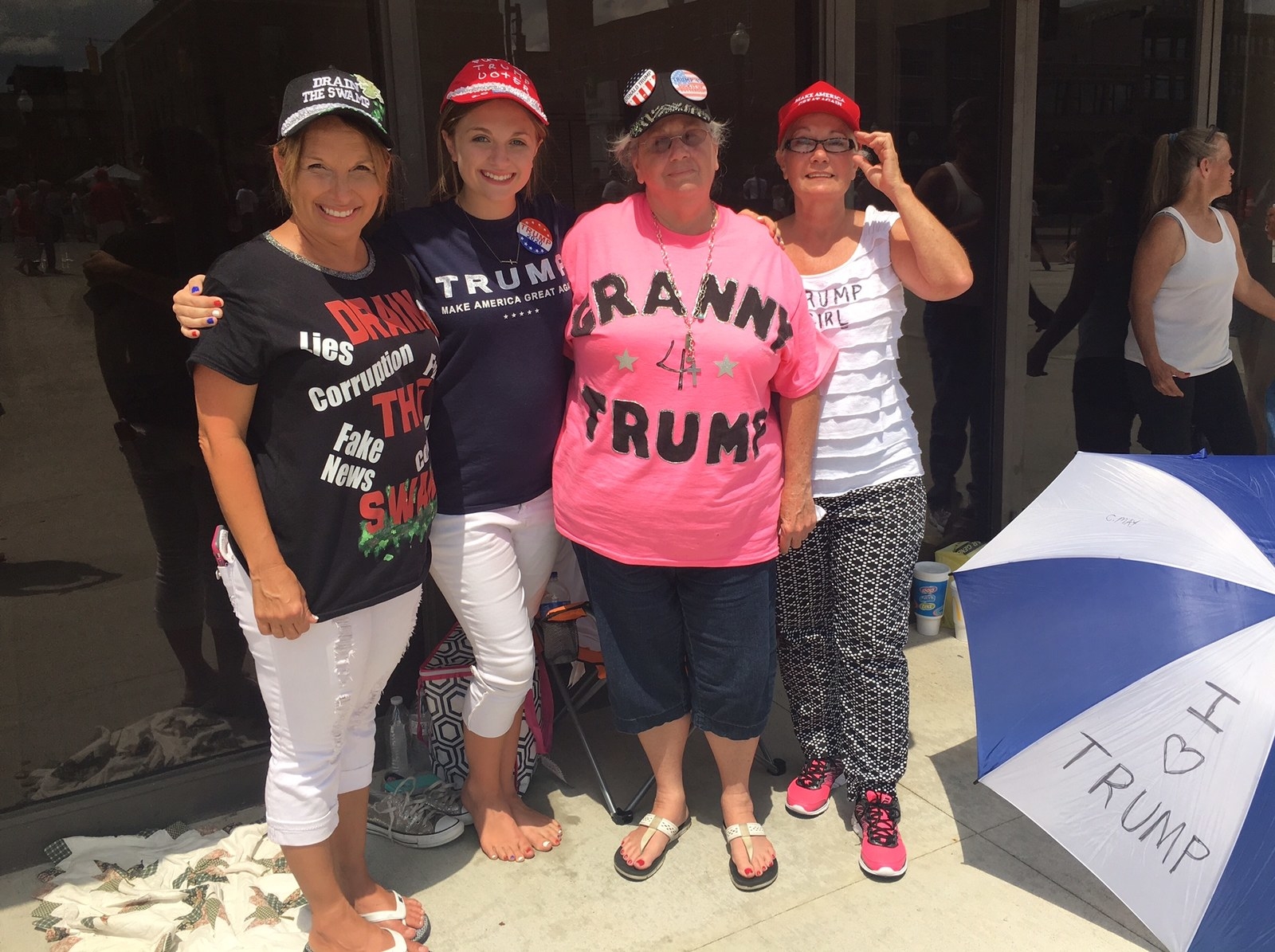 Mollie Hamrick, 26, a social worker from Huntington, West Virginia: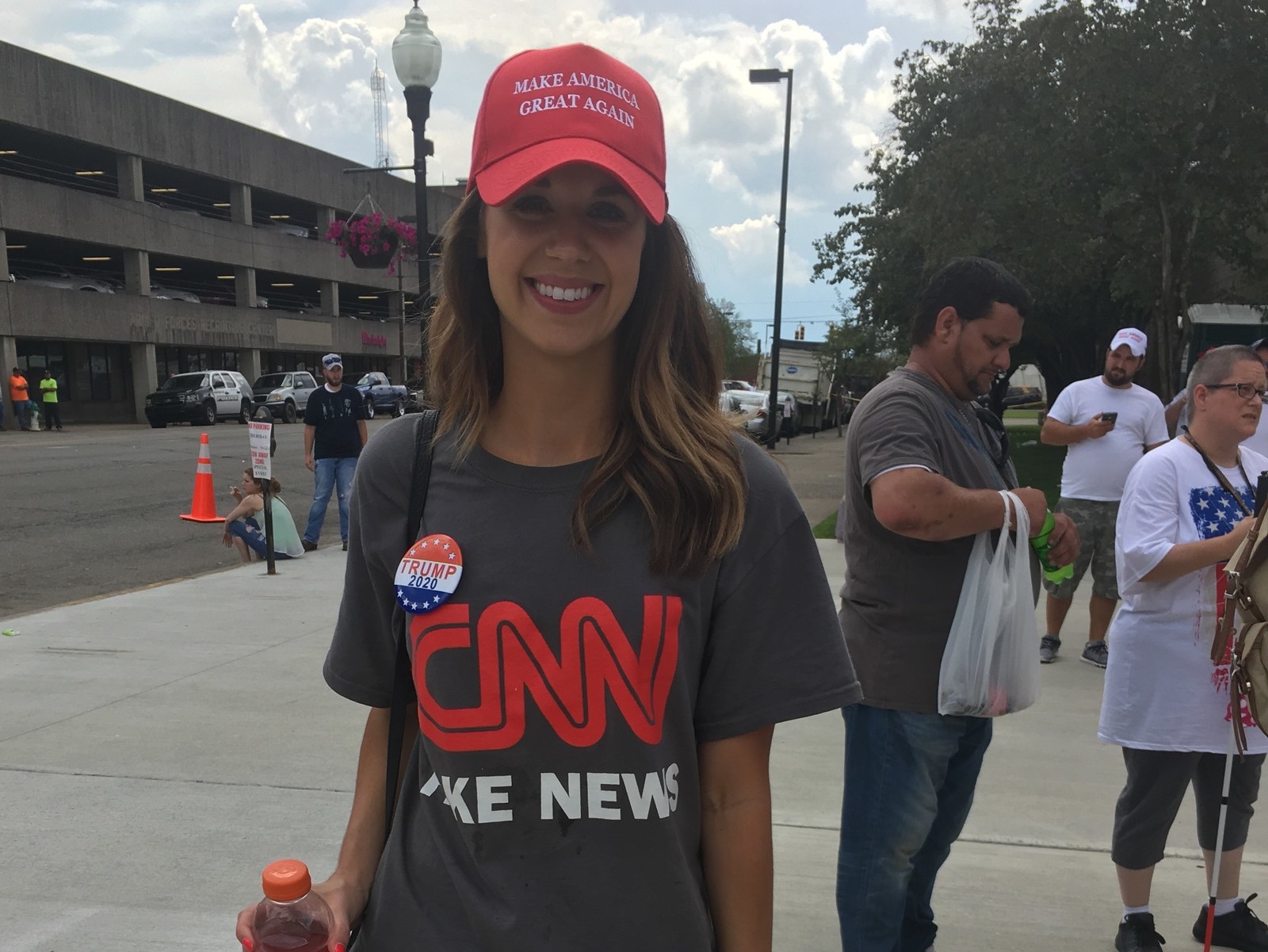 Anna Thomas, 37, who is medically retired from the Army and lives in Ashland, Kentucky, pictured with her son Davey, 10: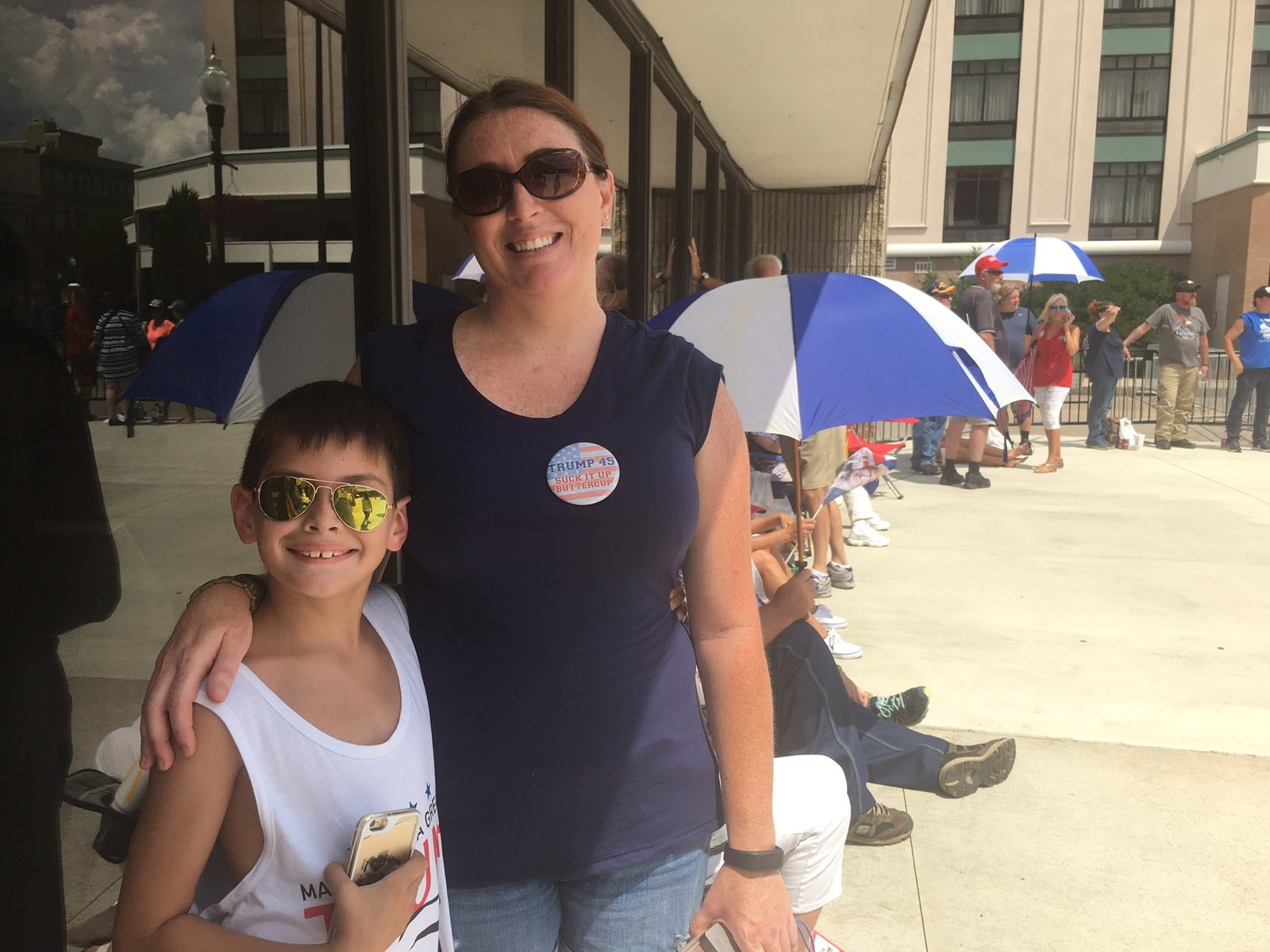 Patty Blake, a school sports specialist, 55, from Nitro, West Virginia, in red, pictured with her mother and a friend: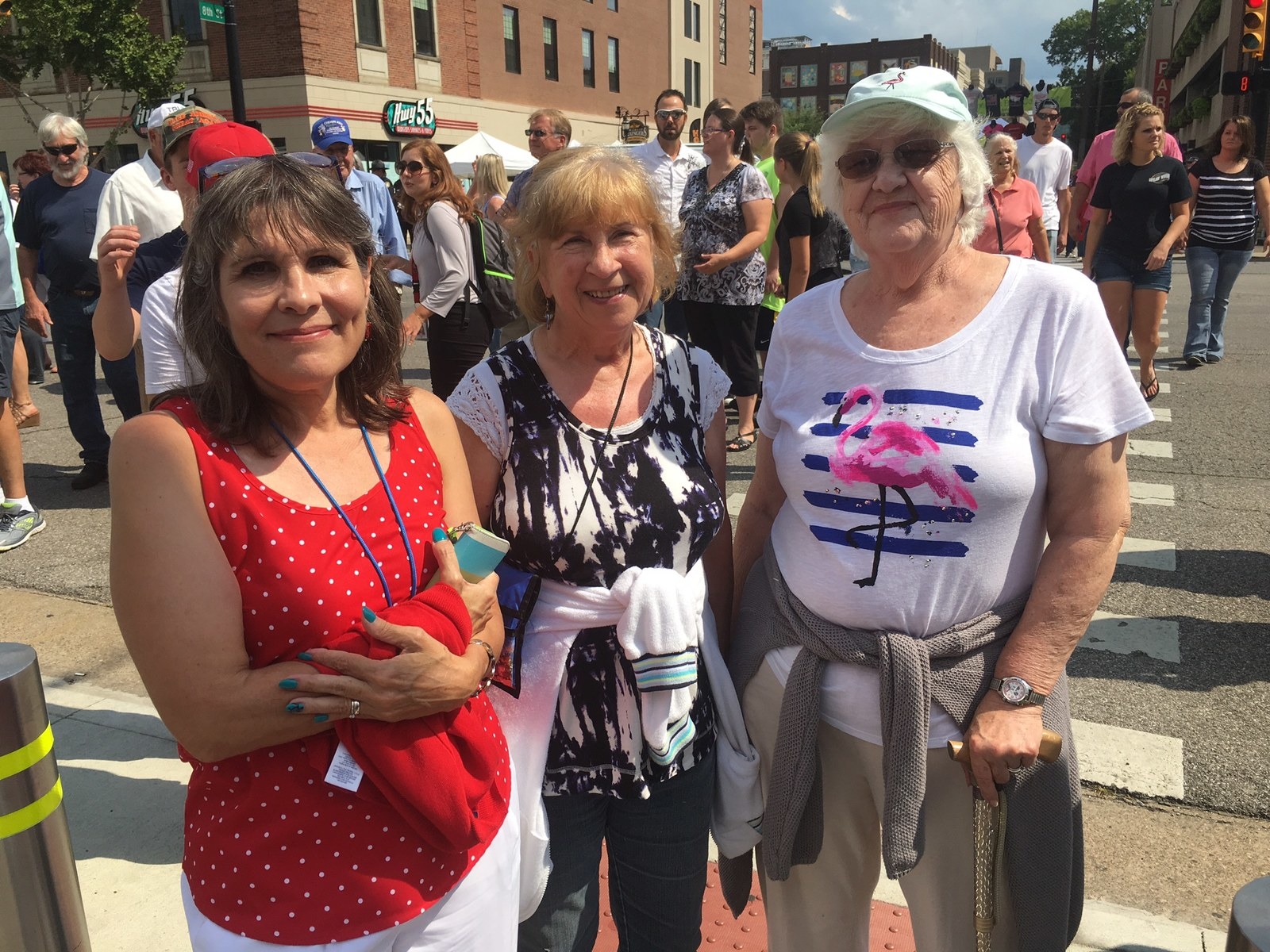 Doug Mohr, 51, runs a tire business with his wife (pictured) in Ona, West Virginia: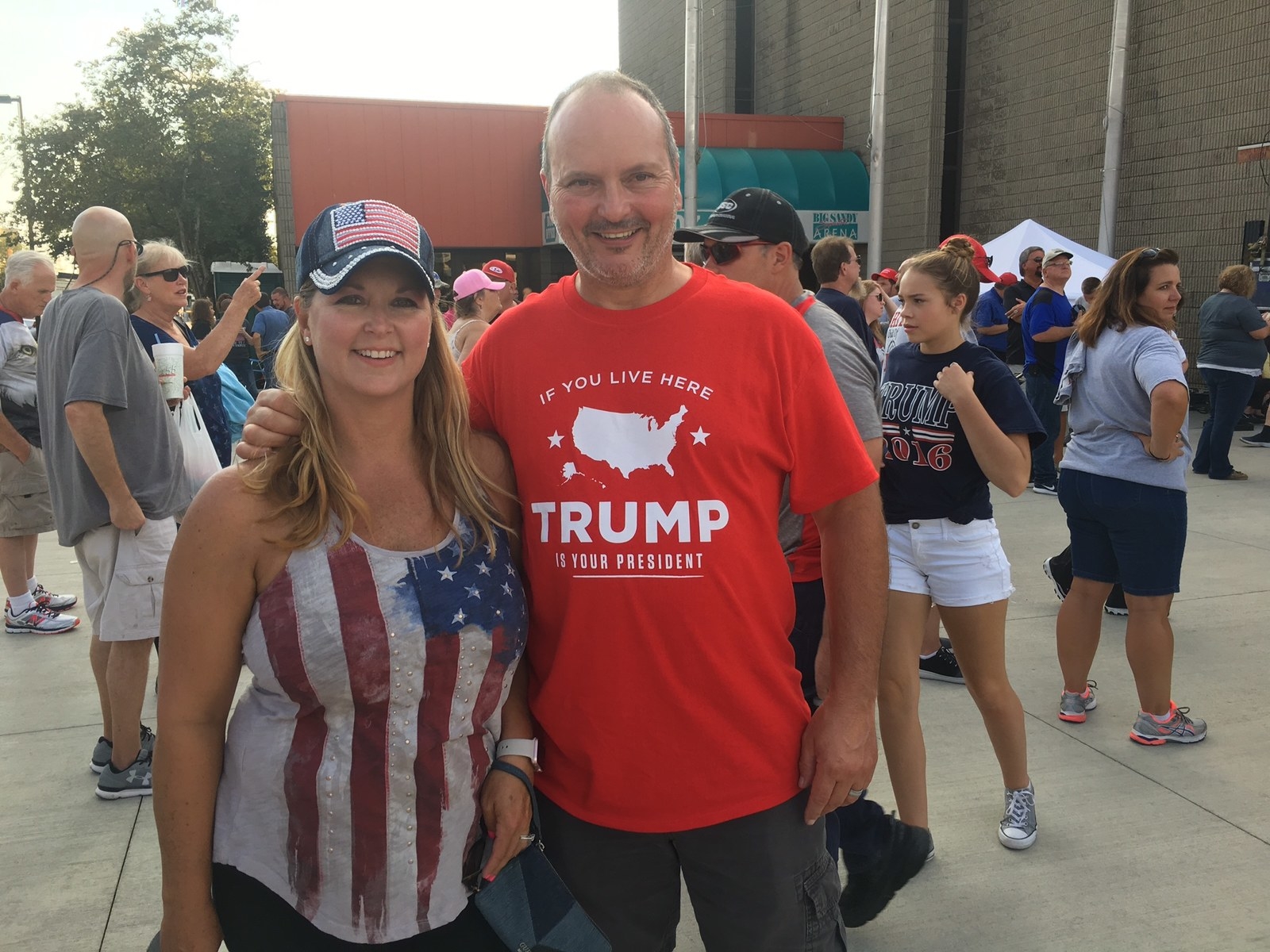 Ron Berry, 71, a Navy veteran and retired truck driver, pictured with his wife Lois, 75, who retired from Sears.