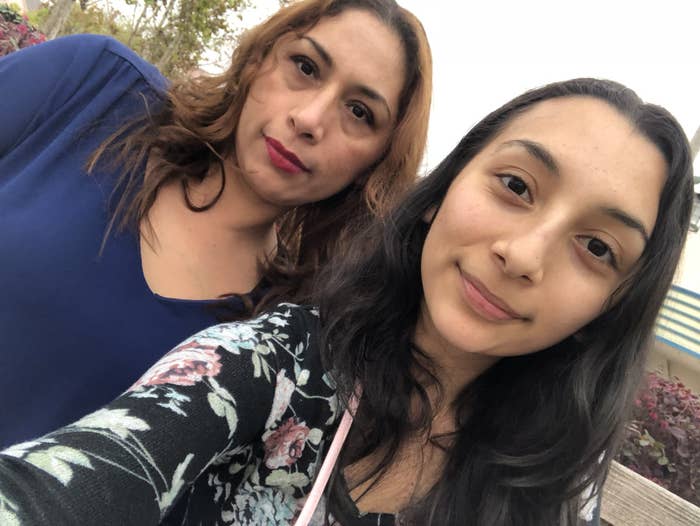 Sixteen-year-old Pamela Juarez got her first job two months ago, wiping tables and helping customers make coffee at a Panera Bread in Davenport, Florida.

But what should be a typical part-time job for any teen wanting extra pocket money holds extra significance for Pamela: It's her first practical step in preparing for her mother's likely deportation back to Mexico.
"I wanted a way to have money and see her whenever I want to. That's the big reason I got the job," Pamela told BuzzFeed News.

The Juarez family — made up of dad Cuauhtemoc "Temo," mom Alejandra, Pamela, and her 8-year-old sister, Estela — are one of several military families now finding themselves at risk of being torn apart due to the Trump administration's hardline deportation policies.

Temo, who was born in Mexico but became a US citizen as a child, served in the Marines and Florida National Guard, but Alejandra is undocumented and facing deportation back to Mexico.

"President Donald Trump wants military to go protect the [border] wall. He's going to do that but he's deporting their spouses, their wives?" asked Pamela.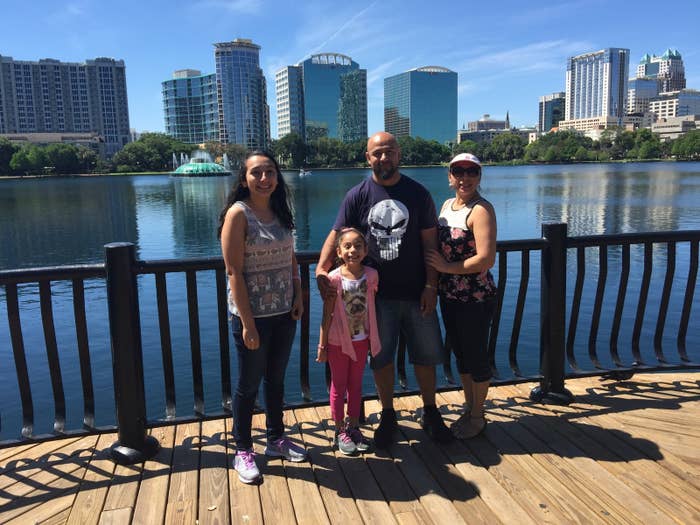 Alejandra was 18 when she first tried to cross from Mexico into the United States in 1998. On her first attempt, a coyote, or smuggler, trained her to lie to a Border Patrol officer about being a US citizen. But after being questioned, the lie soon fell apart and she signed documents in English waiving her rights to any future US visa or citizenship under the condition that she would be released. Alejandra said she didn't speak English at the time and the documents weren't translated for her so she didn't fully understand what she was signing.
Less than a week later, after being deported back to Mexico, she snuck over the US border once more.
After coming into contact with US Immigration and Customs Enforcement agents for the first time in 2013 after a traffic stop, Alejandra was for years classified as a low-priority deportation, meaning she had to have biannual check-in with ICE and could not have a criminal record.
But she said ICE told her during a February 2017 check-in, one month after President Trump's inauguration, that everyone was now classified for high-priority deportation and that she needed to adjust her immigration status immediately or she'd be deported.

She said multiple lawyers have told her that because of the documents she signed during her first border crossing, she cannot have the deportation order lifted. Her only chance at staying in the US is if a special exemption is made for her.
Rep. Darren Soto, a Democrat representing Florida's 9th District, last month wrote a letter to immigration officials pleading for an exemption to be made for his constituents.
"To separate families that have contributed to our Nation's security is unacceptable," wrote Soto of the Jaurez family.
The Trump administration is making some attempts to help military families with immigration issues. In February, Secretary of Defense Jim Mattis announced that any active service personnel or any veterans who were honorably discharged and who benefited from the DACA program would have their immigration status protected despite the president's decision to end the program. Mattis also said he'd look if those protections would be extended to spouses after the Military Times highlighted military spouses at risk of deportation, when more families, including the Juarez family, came forward.
"I'll have to check on that and get back to you," Mattis said.
But time is running out for Pamela's family.

At her mom's most recent check-in with ICE officials on Wednesday, they told Alejandra she needed to leave the US by June 21. (Alejandra did say that ICE staff are always kind and respectful to her, especially as she is a military spouse, and said they allowed her to push back her deportation date by two months to ensure her youngest daughter doesn't miss compulsory school exams.) At the next check-in on April 16, she needs to bring proof of her travel plans back to Mexico.
If her mother is deported, Pamela will also lose her younger sister, Estela, who will also move to Mexico — despite not speaking Spanish — because their father regularly travels for work and would be unable to care for her. Alejandra had always been a stay-at-home mother.
"My dad is going to have to work even more," Pamela said. "He wants to send money back to my mom and sister. Most of the days at home I'll just be here with my dog, Spot."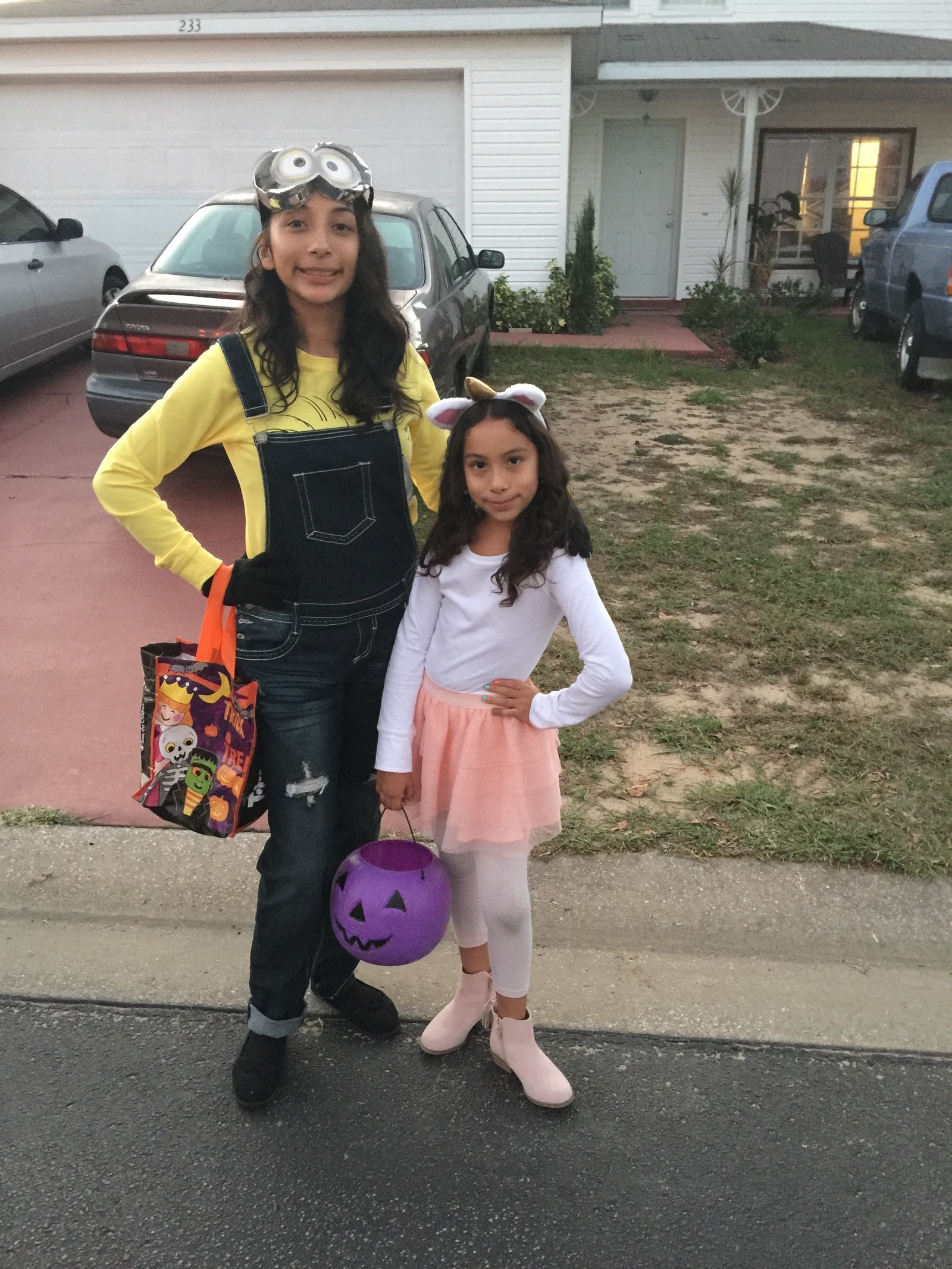 Estela is eight years younger, but the age gap doesn't matter. Together, the sisters make slime, watch A Series of Unfortunate Events on Netflix, and play with dolls.
"We do have friends, but she's my first best friend," said Pamela.
For years, Pamela kept her mother's legal status a secret from her friends, in case authorities found out.
"I was scared they were coming to take her. I've heard situations where they just pull her away," said Pamela.
Despite knowing since early January that a date of deportation had been set, Pamela didn't tell her close friends about her mom until just two weeks ago.
"Even though they're my good friends, I know there is a lot of controversy about immigration. I don't want that to affect how they see me or their friendship with me," Pamela told BuzzFeed News.
One friend she told straight away was Karla Matta Garay, 15, her best friend since third grade. Karla said she's tried not to ask Pamela about what's happening because she can see that it makes her sad. She's even more concerned what will happen to her friend when her mom leaves.
"I'm worried that she might miss her mom a lot and that her life will change completely," Karla said. "I think it's going to be very tough for her... I worry about that a lot."

Karla said she was particularly concerned that Pamela might become deeply depressed, a concern also shared by mom Alejandra.
"I'm worried about her falling into a depressed state. Pamela is a very sensitive person," said her mother. Pamela is hanging out with friends less, Alejandra said, because she wants to spend all her time with her mother and sister. She's also struggling to focus in school.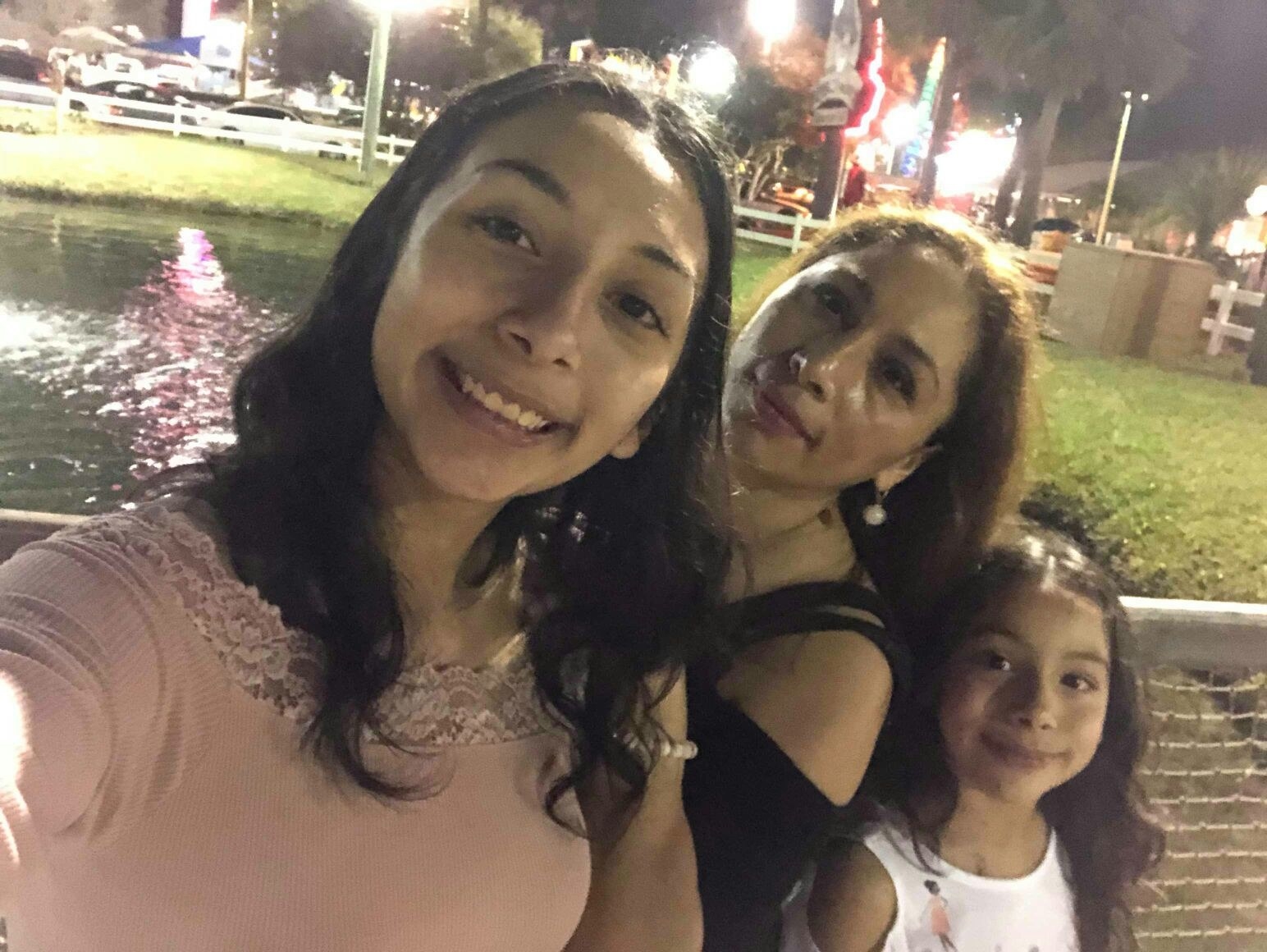 Alejandra says her tight bond with Pamela was formed when her husband served in Jordan and Iraq with the Florida Army National Guard from late 2002 until 2004.
At 21, Alejandra was a first-time mother and had no family nearby.
"I held on to Pamela. That's why we're so close," she told BuzzFeed News.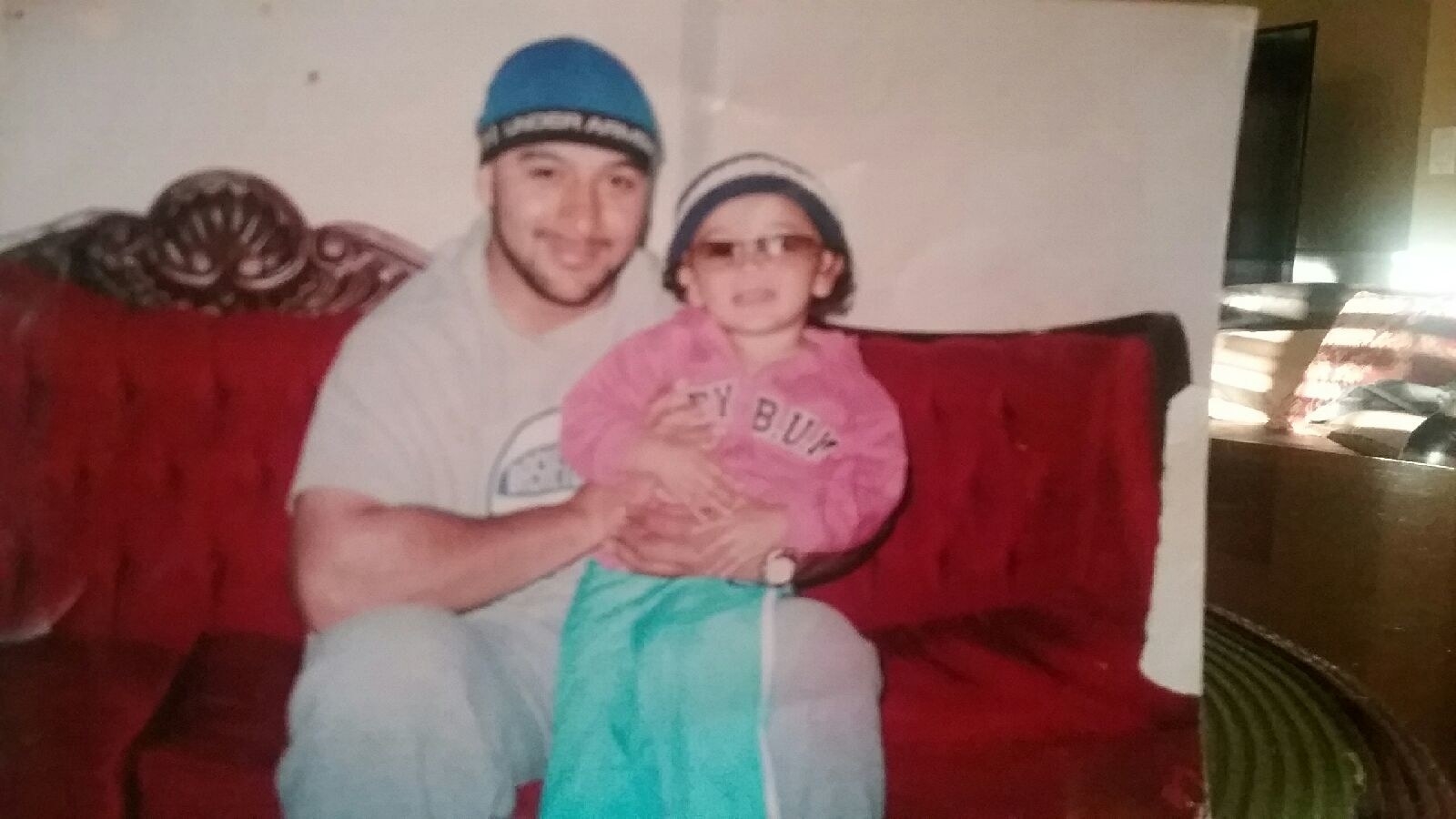 Alejandra says that Pamela and her dad struggled to bond after being away from each other so long when he returned from Iraq.
Pamela now fears a similar thing will happen if she's away from her sister and mother for years.

"Why do we have to be separated again?" she asked.
CORRECTION
Davenport, Florida, was misspelled in an earlier version of this post.