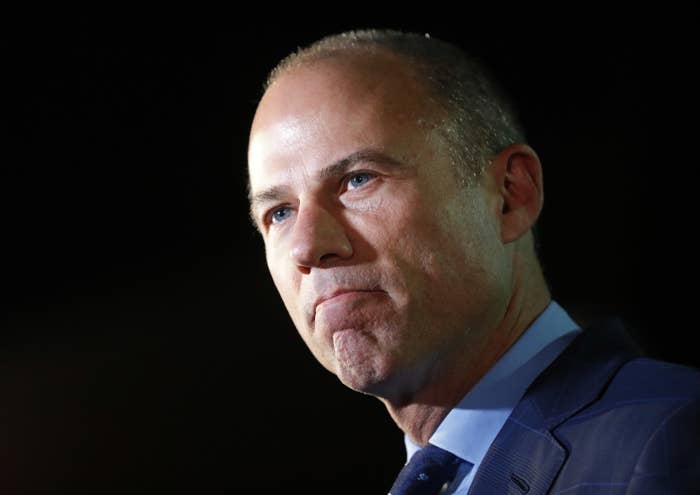 Michael Avenatti, the television-loving lawyer for porn star Stormy Daniels, announced he will not run for president in 2020, after being arrested on a domestic violence charge last month.
Avenatti posted a statement on Twitter noting that he'd chosen not to run at the request of his family — "But for their concerns, I would run," he wrote.
Avenatti has spoken openly for months about his desire to run for the Democratic presidential nomination in 2020, and he has traveled around the country — such as to early primary states and the border during the family separations immigration crisis — as part of his campaign preparations.

But last month Avenatti was arrested in Los Angeles on suspicion of domestic violence. The Los Angeles district attorney declined to file felony domestic violence charges after the arrest, referring the case to the city attorney's office for consideration.

A 24-year-old Estonian actor filed for a restraining order against Avenatti, alleging that he dragged her across the floor of his apartment and hit her in the face with pillows on Nov. 13, before kicking her out of his apartment while she wore only underwear and a T-shirt.
Avenatti has repeatedly denied the allegations, and has suggested on Twitter that his political enemies have been trying to weaken him ahead of a presidential campaign.
Avenatti said that he will continue to represent Daniels in her lawsuits against President Donald Trump and his former lawyer over the $130,000 in hush money she was paid to keep quiet about her alleged affair with the president a decade ago.

"I will continue to represent Stormy Daniels and others against Donald Trump and his cronies and will not rest until Trump is removed from office, and our republic and its values are restored," wrote Avenatti.