More than 1,000 people from Central America are walking in a caravan through Mexico to the United States. The majority are from Honduras and have been traveling in the caravan for over a week.
Of course, hoaxes and misinformation are also spreading:
1. That the people in the caravan want to take advantage of DACA.
On Sunday, President Trump tweeted about "'Caravans' coming" and added: "NO MORE DACA DEAL."
Republicans and Democrats have long been arguing over a deal regarding Deferred Action for Childhood Arrivals (otherwise known as the DREAM Act), which Trump tried to end last year, but which federal courts have so far upheld.
Half an hour later he added: "These big flows of people are all trying to take advantage of DACA."
2. That the people coming are "Democrat voters."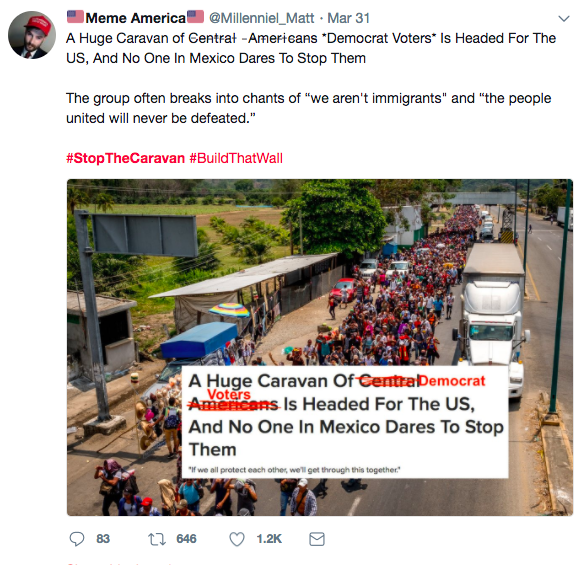 3. That caravan organizers are "communists."

4. That footage from a 2013 border protest is related to the caravan.