The Statue of Liberty is one of the most iconic symbols of the United States — and one of New York City's most popular tourist destinations.
But as a national monument run by the federal government, Liberty Island, which includes both the Statue of Liberty and neighboring Ellis Island, was closed Saturday due to the government shutdown.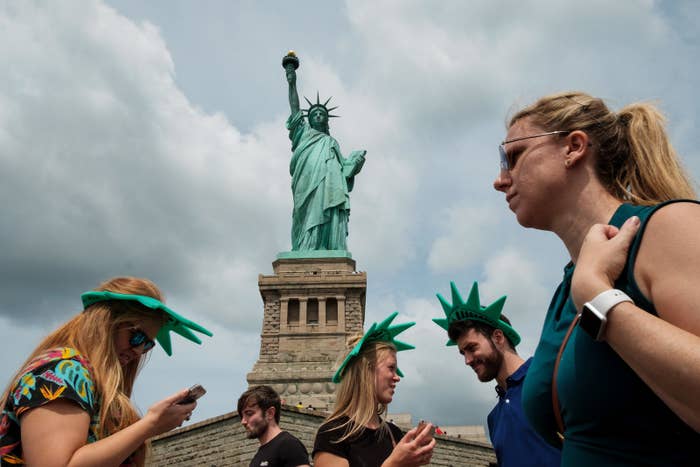 On Saturday morning, the official Statue of Liberty page on the National Parks Service site was updated with a notice that the monument and Ellis Island were "closed due to a lapse in appropriations."
Hundreds of tourists, apparently unaware of the closures, turned up Saturday at Battery Park, at the southern tip of Manhattan. Many only realized they wouldn't be able to see the famous New York landmark when they saw signs posted by Statue Cruises, the private business that runs the ferries to Liberty Island.
Tourists from the US and overseas told BuzzFeed News they were incredibly disappointed. "We literally came here because of the Statue of Liberty," said Fernanda Arteaga, 26, who was visiting from Monterrey, Mexico. "It is an emblem of New York."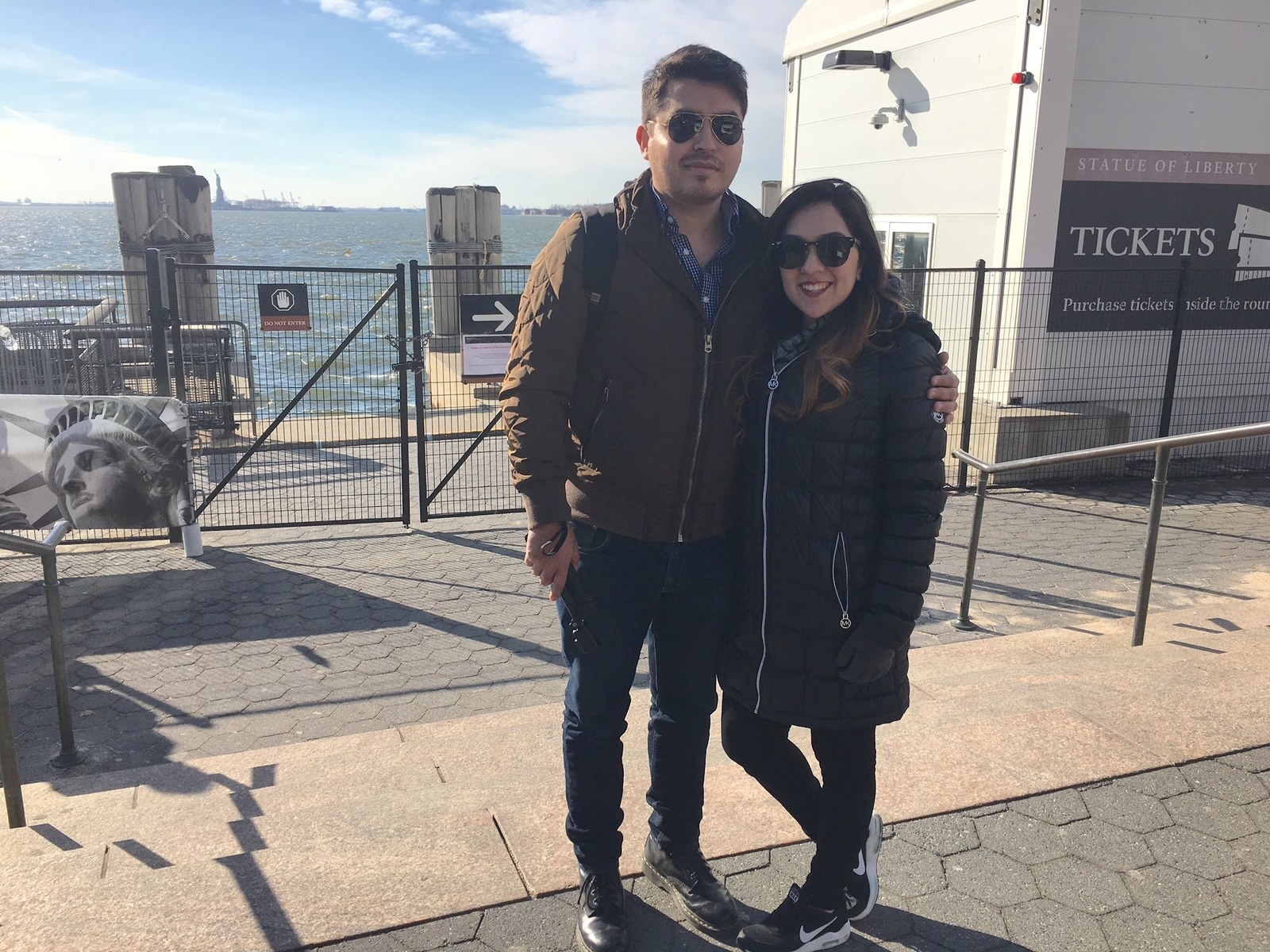 The Fetui family from Honolulu, on their first-ever New York trip, had been super excited to see a monument they had all learned about in school. "I'd seen it in history books growing up in Hawaii," said Caleb Fetui, 39. "When you think of New York, the Statue of Liberty comes to mind."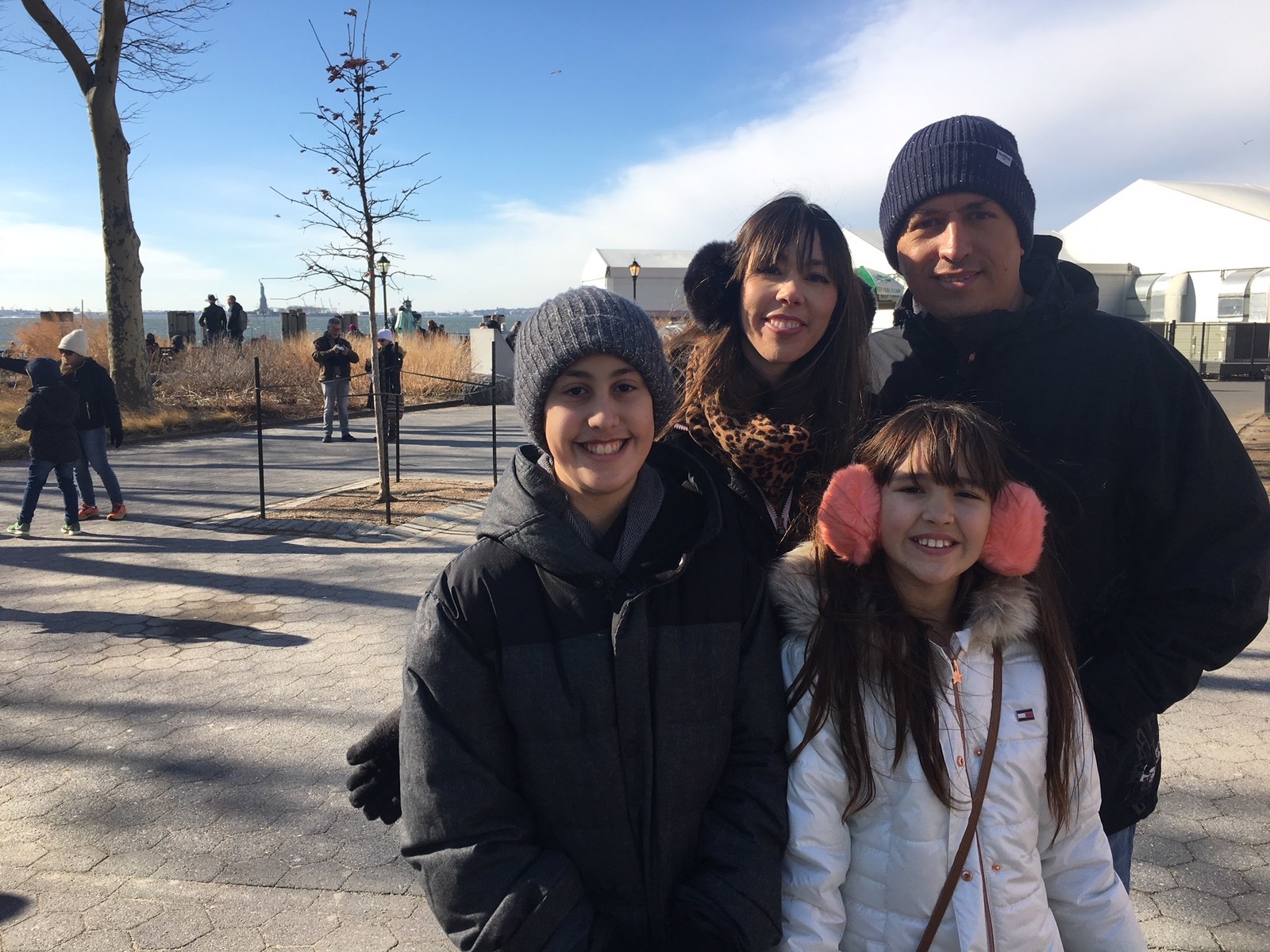 Plaban Prajnanidhi, 32, of Philadelphia, was in New York for the weekend with his wife Sanhita, 29, who was visiting the city for the first time. The pair had come straight from the train station to see the Statue of Liberty.
Many tourists had no idea what the government shutdown even meant, or how long it had been going for. The Berti family, from São Paolu, Brazil, assumed the statue must have been closed for weeks. When BuzzFeed News informed them the shutdown had just happened overnight, Cesar Berti and his wife Valeria threw up their hands in frustration.
Even locals had been unaware of the closure. Inza Diaby, 50, who lives in New York, had brought his brother Abdul, 47, who was on vacation from the Ivory Coast, down to the Statue of Liberty for a tour.
Andrew Riano, a 25-year-old criminal justice student at Asa College, has spent seven years dressing up as the Statue of Liberty for tips and said Saturday that business hadn't slowed yet despite the shutdown. But tourists are "surprised" and "disappointed" by the closure, he said.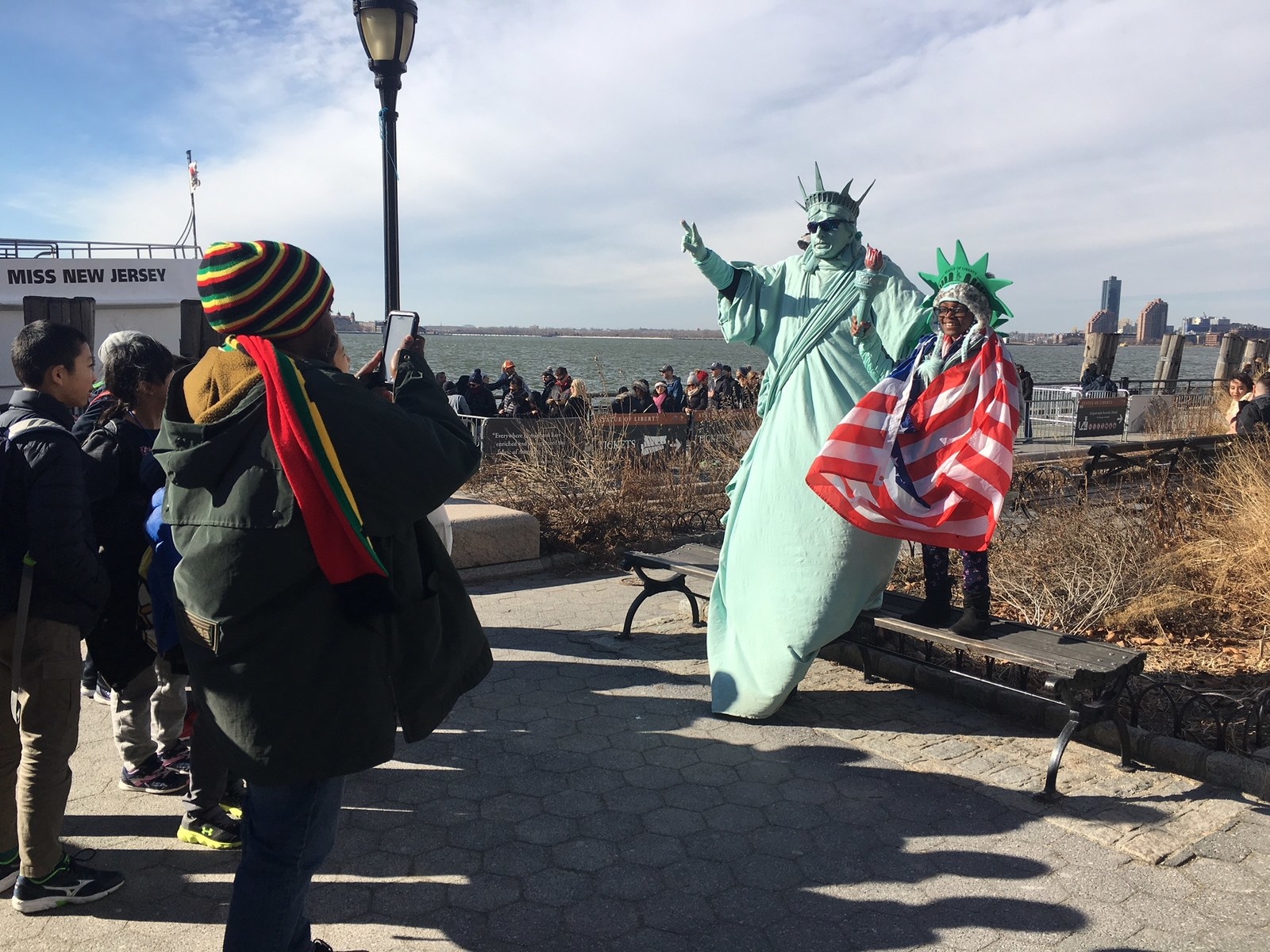 "As the daughter of immigrants, I wanted to show my daughter how people got here back in the day," said Lisette Astudillo, 41, who lives in Florida.
Her friend Olga Kadovska-Aykut, who immigrated to the US from Ukraine and now lives in Florida, also wanted to show her son Ellis Island and said she thought it was ironic that they would not be able to visit because of political disagreements over immigration policies. "To see this fighting infuriates me," Kadovska-Aykut said.