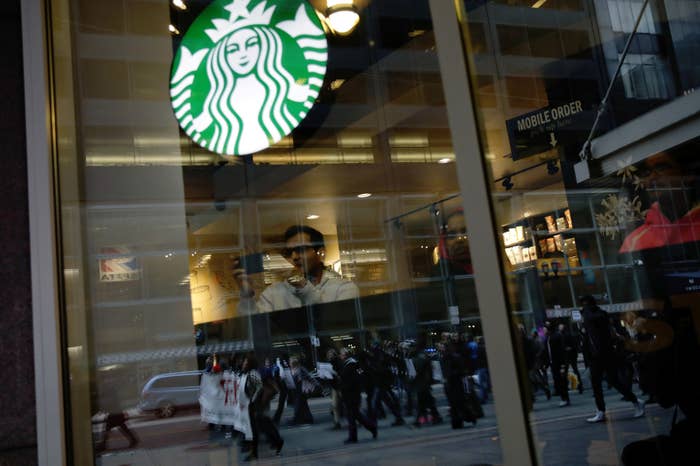 Starbucks will now allow people to use its bathrooms regardless of whether they bought anything, its founder announced on Thursday.
"We don't want to become a public bathroom, but we're going to make the right decision 100% of the time and give people the key," executive chair Howard Schultz announced at the Atlantic Council in Washington, DC, on Thursday night.

The news comes just weeks after two black men were arrested in a Philadelphia Starbucks after a store manager called police on them as they waited for a friend to arrive. Black Lives Matter activists held protests outside the store.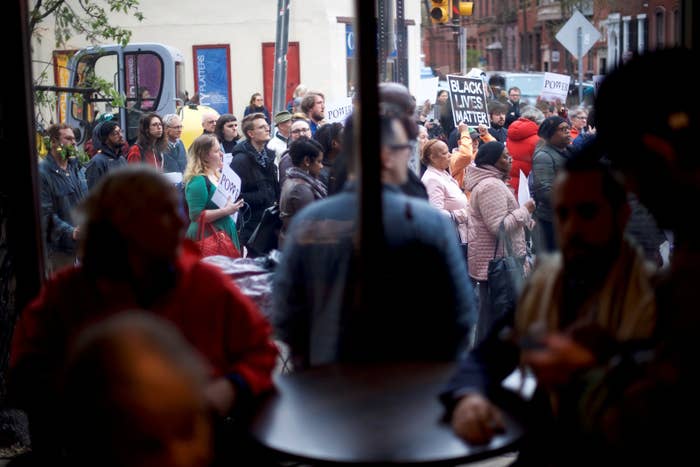 The men eventually settled with city officials for a symbolic $1 for themselves and a $200,000 fund for young entrepreneurs. The men separately settled with Starbucks for an undisclosed amount of money.
Part of the public discussion around the men's arrest included if people should be allowed in the stores without purchasing anything. But Schultz said bathroom access shouldn't be limited.
"Because we don't want anyone at Starbucks to feel as if we are not giving access to you to the bathroom because you are 'less than.' We want you to be 'more than,'" he said.
On May 29, Starbucks will close its more than 8,000 stores for the afternoon to hold anti–racial bias training for staff.
A spokesperson for Starbucks shared with BuzzFeed News on Friday morning the directive they've sent employees in the last two weeks since the Philadelphia incident:
Policies are still under the 90-day review, but ensure all customers coming in feel welcome. If someone needs to use the restroom, please let them, but if the safety of that customer, other customers or partners is in jeopardy, use your 911 quick reference guide for guidance on any action to be taken.
"We must do more for our employees, more for the communities we serve," said Schultz, according to a press release from the Atlantic Council. "And, regardless of the color of your skin, your sexual orientation, your ethnic background, your station in life, we want to welcome you as a customer and we want to welcome you as an employee."
CORRECTION
Howard Schultz, the former CEO of Starbucks, is the chair of the coffee chain. An earlier version of this post and this correction misstated his position.