President Donald Trump launched a "voter fraud commission" in May to investigate his claim that millions of people voted illegally in the 2016 election — despite no evidence of widespread voter fraud.
The commission announced that anyone could email in public comments, which might later be published on its website.

There are 122 pages of emails received between June 29 and July 11 — aka many, many pissed off people who don't want their private information made public.

There's a lot of just straight-up swearing.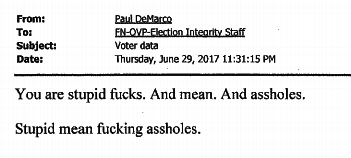 Very direct swearing.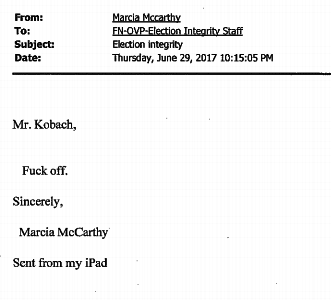 There are many different ways to insult someone — this guy stuck to a classic form.

Are these comments going to be read out at the commission?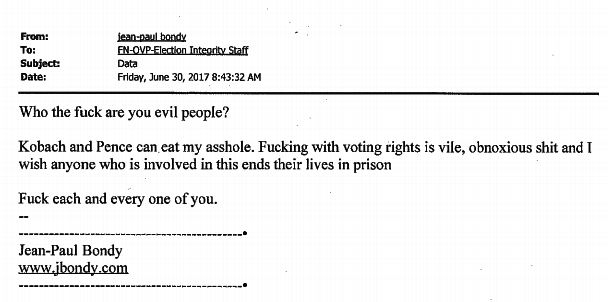 "Dear Glorious Overlords."

It was like people had their first chance to officially register their anger at the government.

Some people noted that perhaps the election integrity commission should focus on how Russia interfered with last year's election: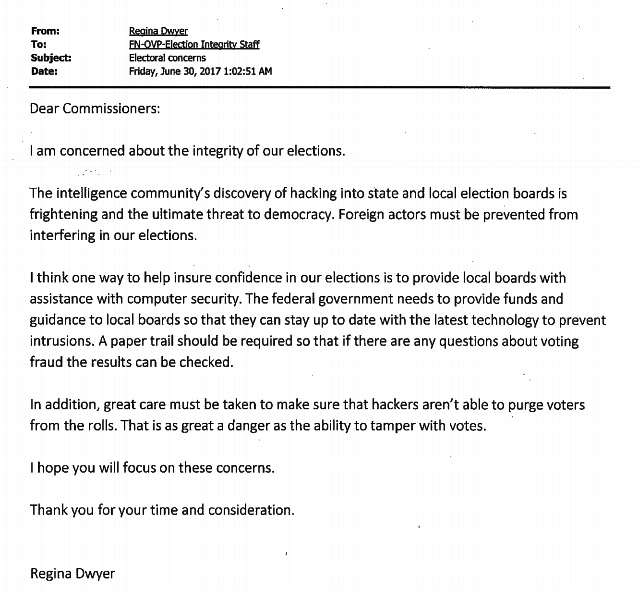 Some voters feared that having their information made public would mean they'd get their identity (and their cash) stolen.
Others pointed that restrictions on voting traditionally affect the poor and people of color.

Vice Chair Kobach, who sent the letter requesting voter data, got much of the heat.

"I hope and pray that you fail".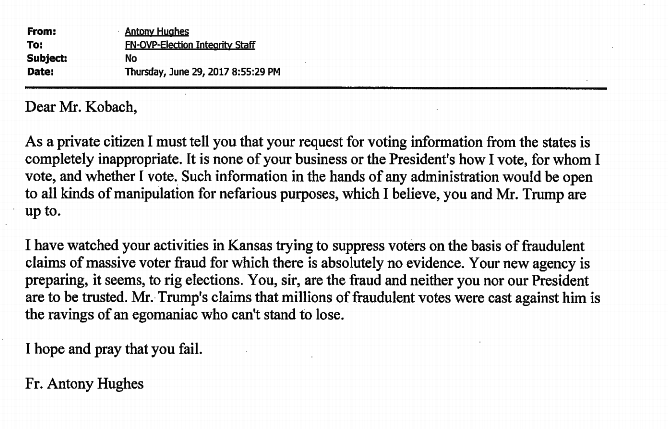 Strict voter ID laws, such as those Kobach crafted in Arizona, are known to decrease voter participation.

Also, be aware of emails from Nigerian princes.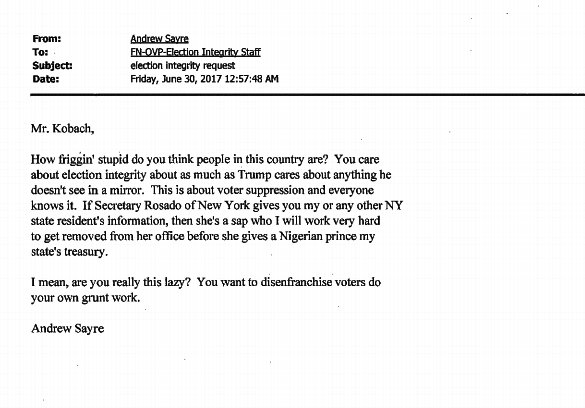 Sometimes, you say it best when you say nothing at all.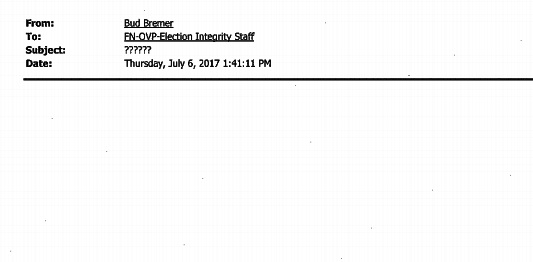 The first meeting of the Presidential Advisory Commission on Election Integrity is set to be held next Wednesday. Perhaps they should start by talking to Beau in Oklahoma.