Miami's famed art deco district in South Beach usually throngs with tourists — but on Thursday afternoon, the area was near empty and the iconic hotels boarded up, after a mandatory evacuation was issued in anticipation of Hurricane Irma.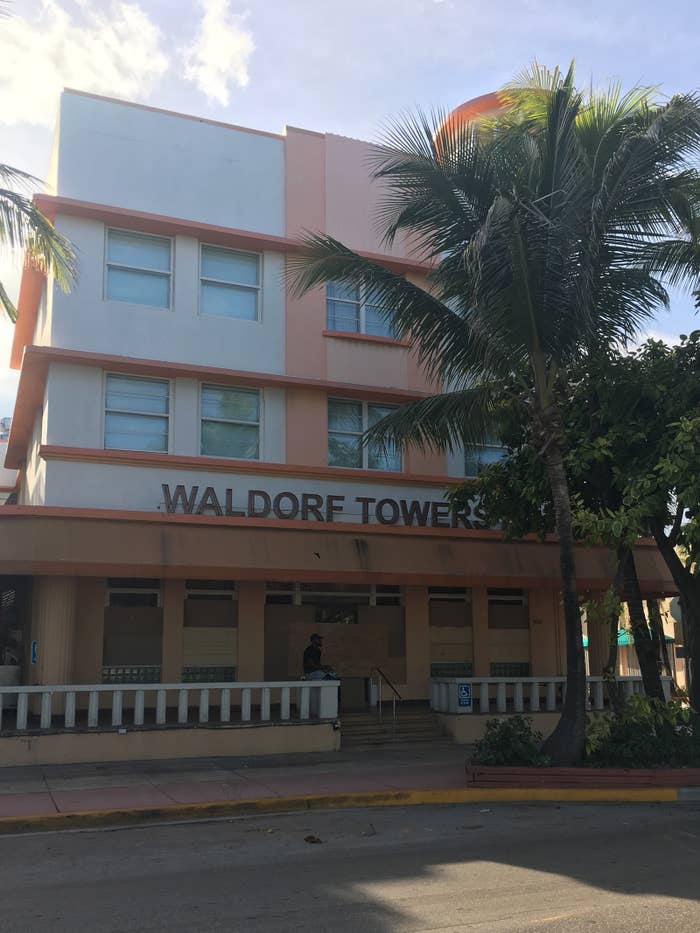 On Thursday afternoon, only a few dozen people remained on the beach.
Locals Brian Russell and Claudia Cerda, who live three blocks back from the beach in a second-floor apartment, had just been for a swim and were still trying to decide their hurricane plans.
Cerda works at the front desk of the Victor Hotel on Ocean Drive, and said on Thursday night they'd warned all guests they had 24 hours to evacuate. She said the hotel would close until Monday.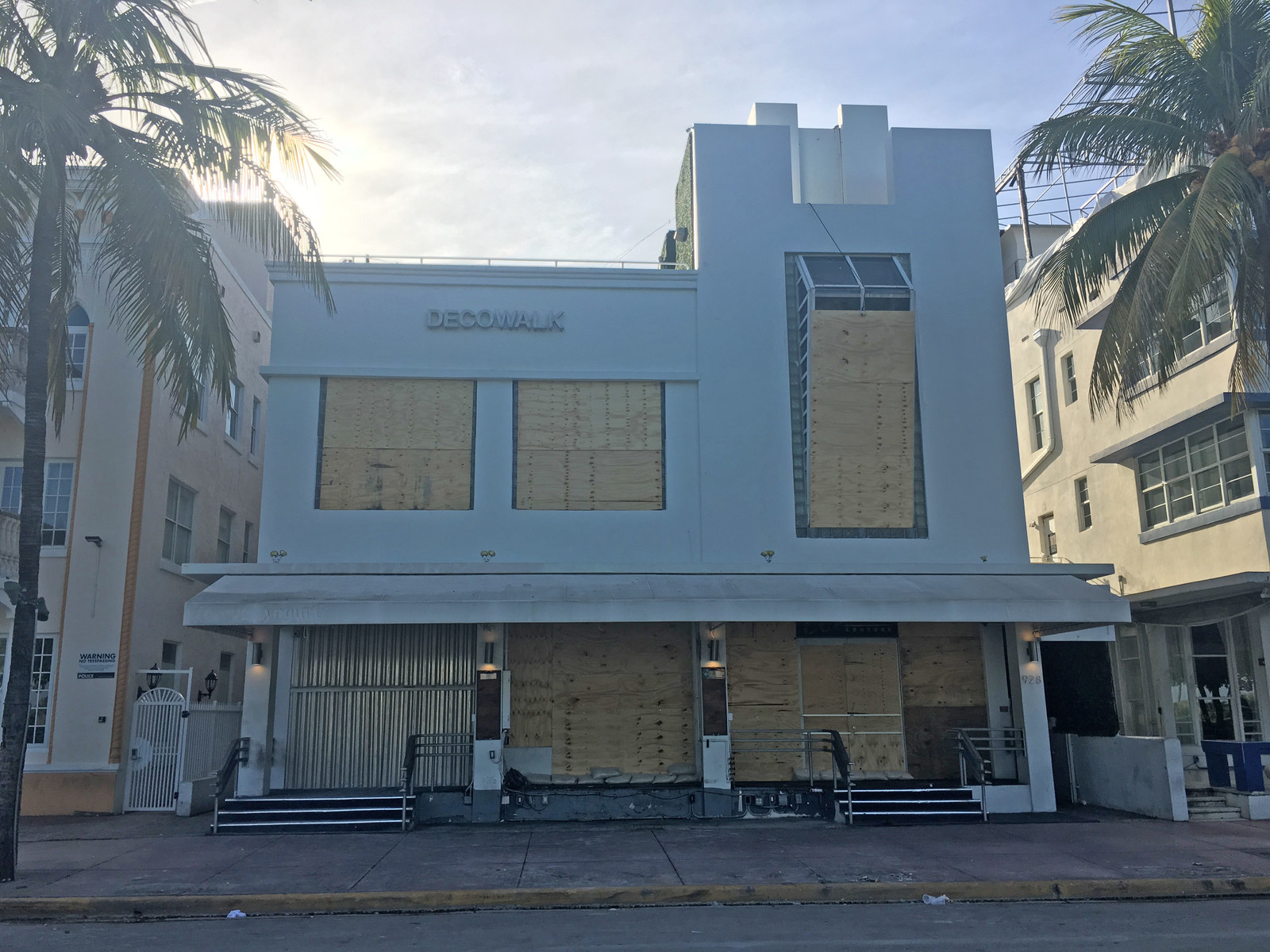 Miami Beach's Art Deco Historic District is made up of over 800 buildings and structures built in the 1920s, 30s and early 40s. It's listed on the National Register of Historic Places, and is the largest collection of Art Deco buildings in the world.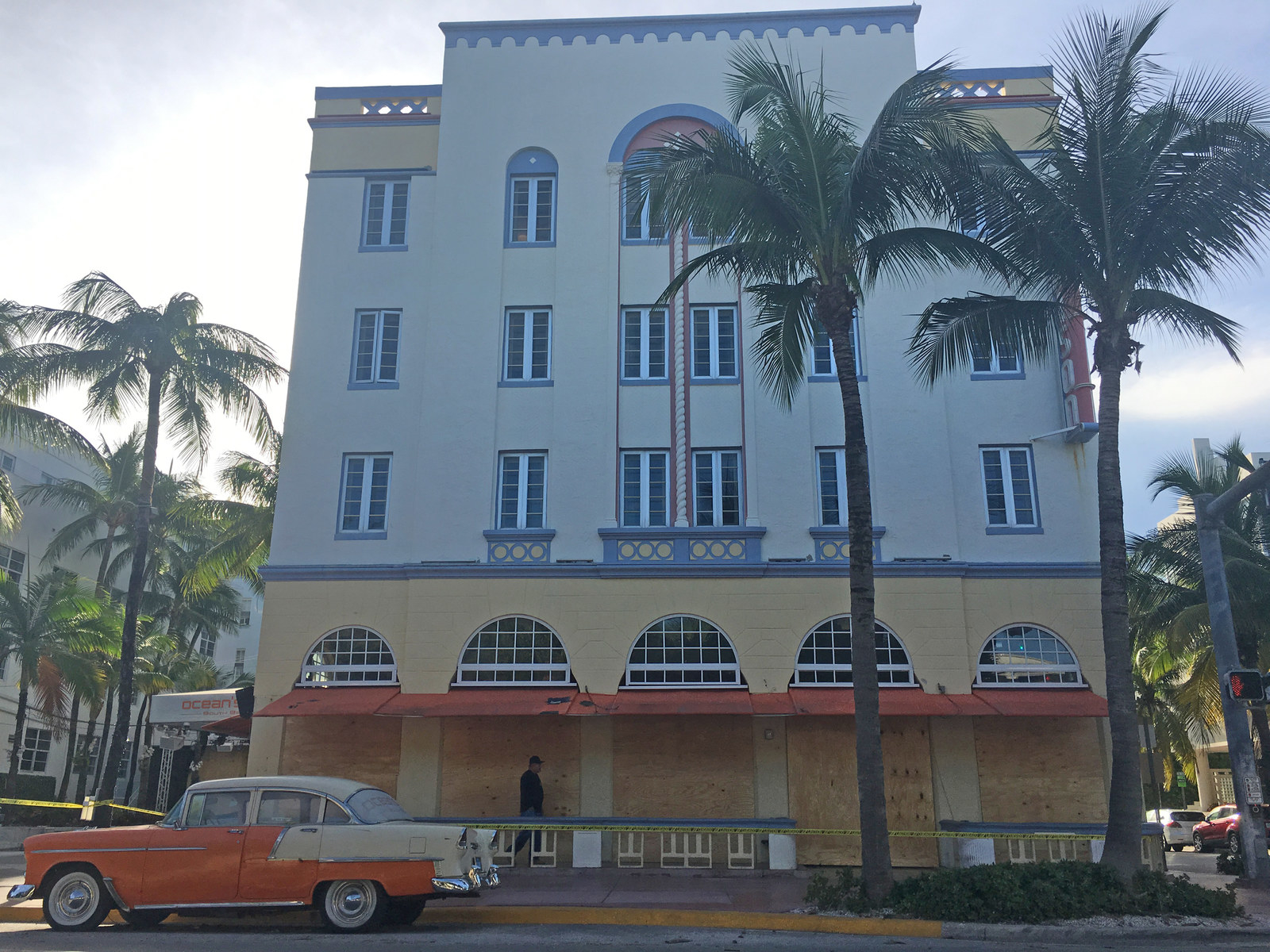 Although the streets were mostly bare, some tourists still tried to soak up the architecture, including a pair of newlyweds whose marriage is off to a stormy start.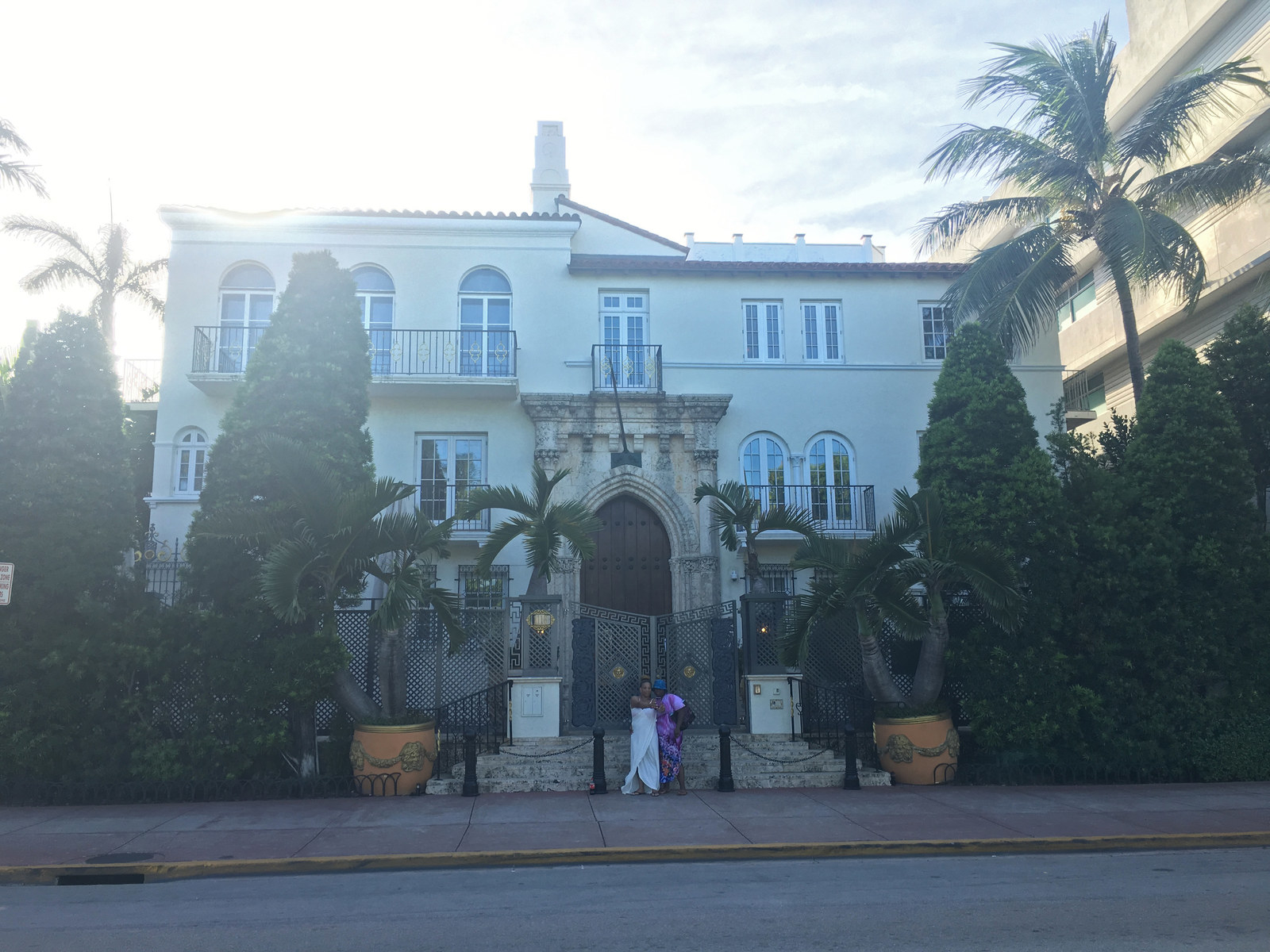 Most South Beach buildings had either metal or wooden boards screwed onto the windows of the ground floor.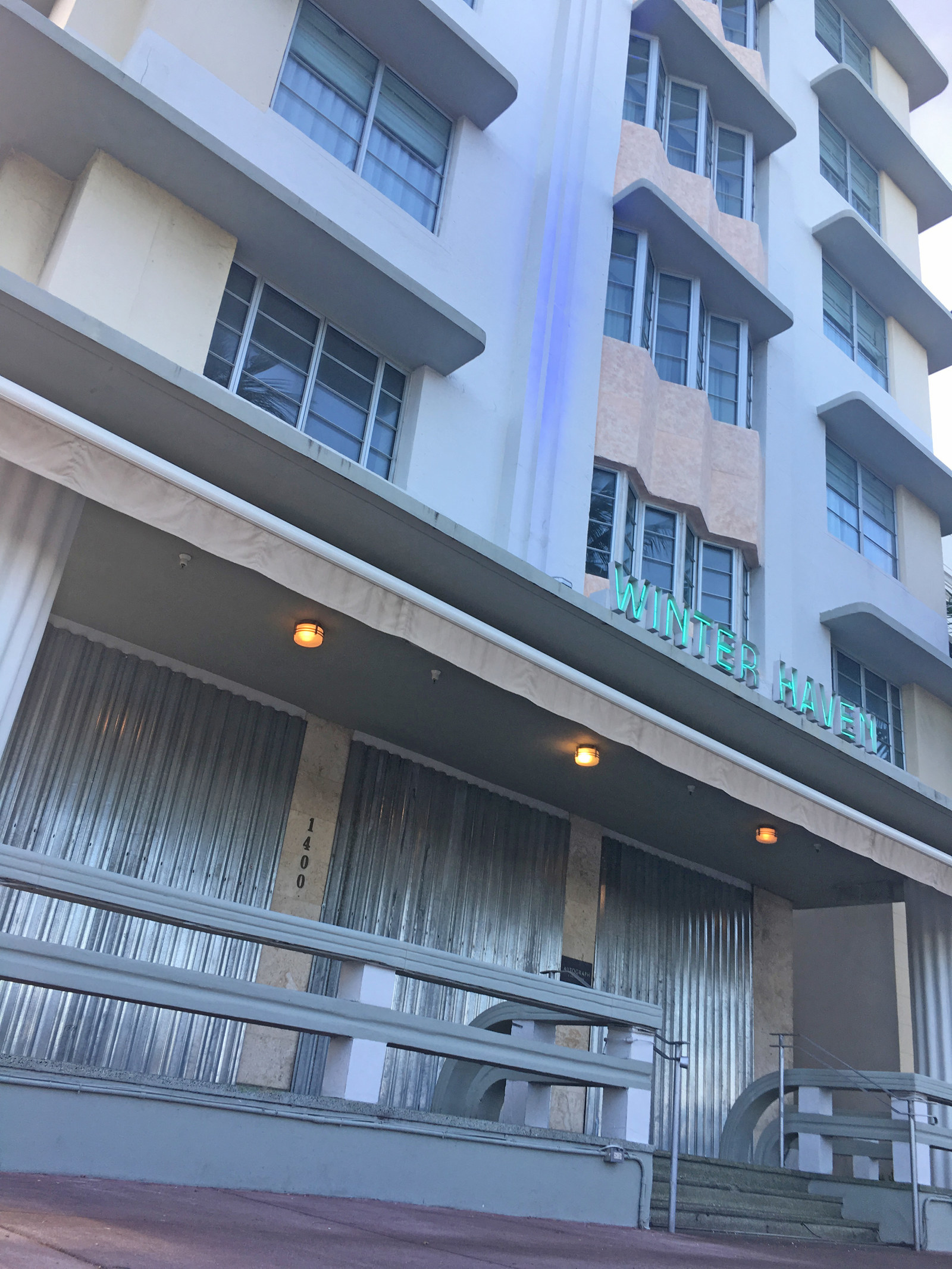 Mango's Tropical Cafe, a famous Latino restaurant and nightclub on Ocean Drive, wrote "Mangos will be open after Irma" across its boarded front gate.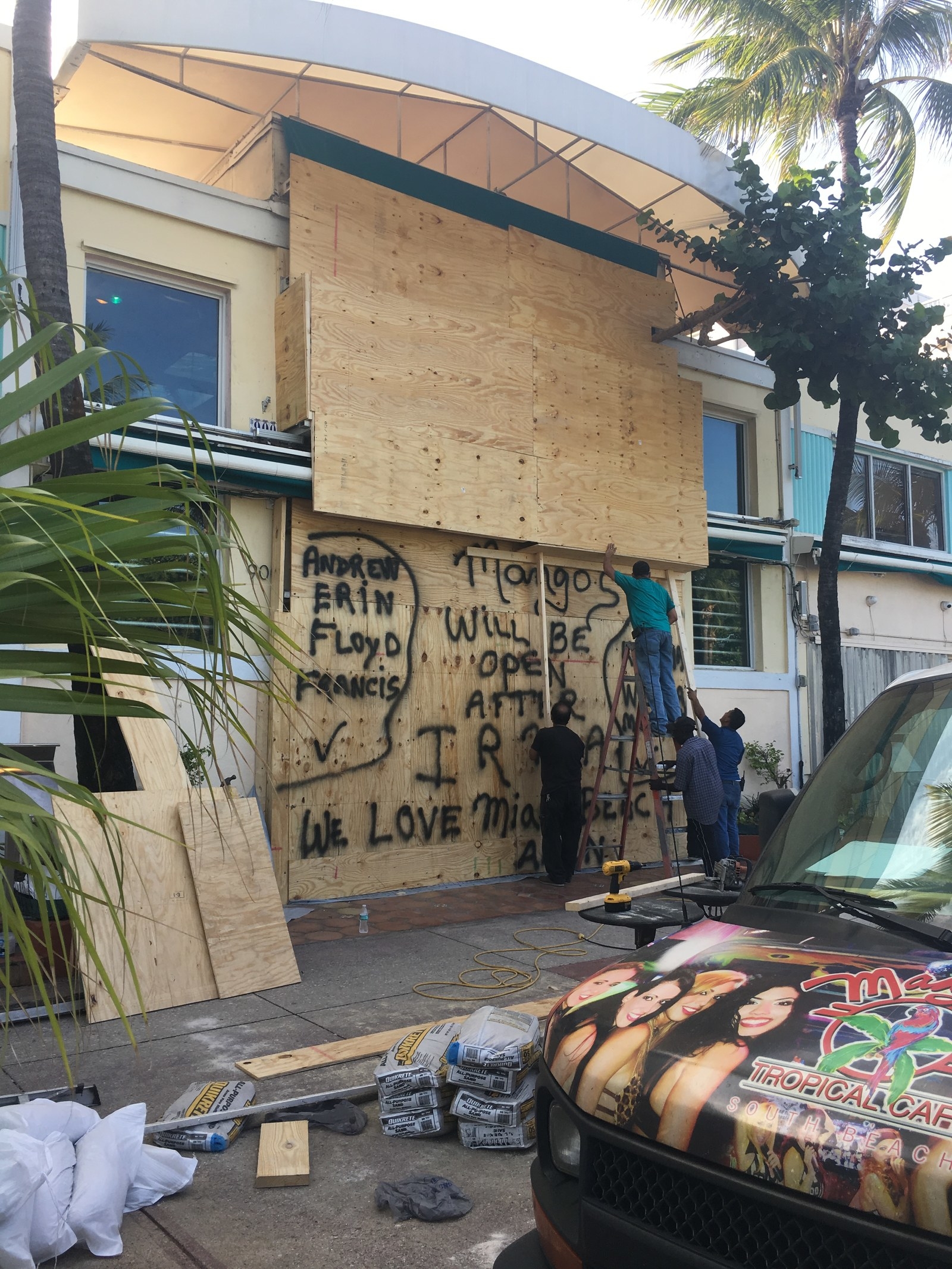 The Gama family from Lisbon, Portugal, had flown over to Florida for a four-day cruise in the Bahamas and Key West, and a visit to Miami. Their cruise was cut short a day and was mostly spent waiting for a dock at Nassau in the Bahamas, before returning immediately to Miami.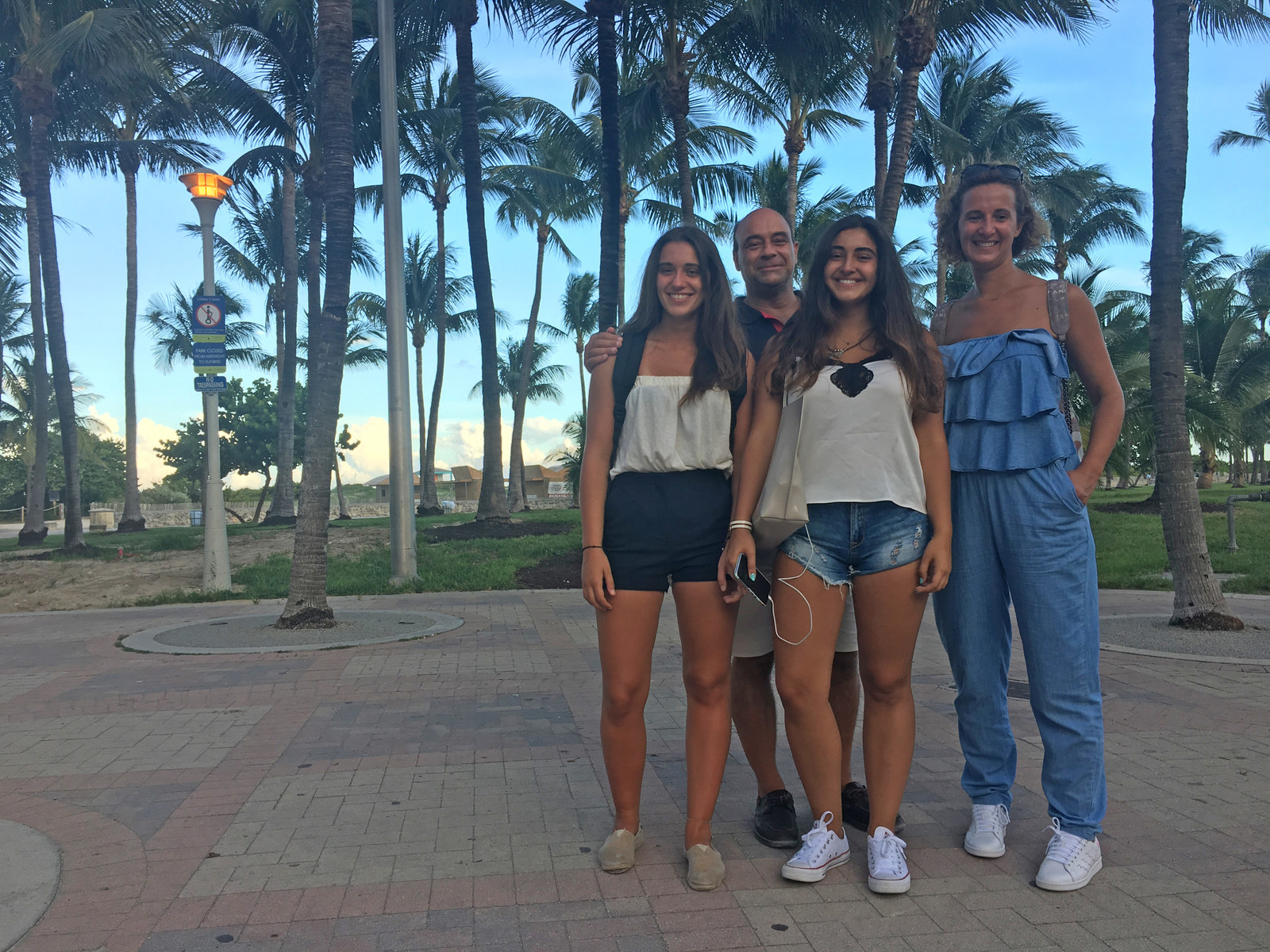 One South Beach restaurant, Grillfish, was boarded up but still open. The main part of the restaurant used in the summer was closed, but they were able to continue to serve customers seafood and steaks at a side bar and restaurant.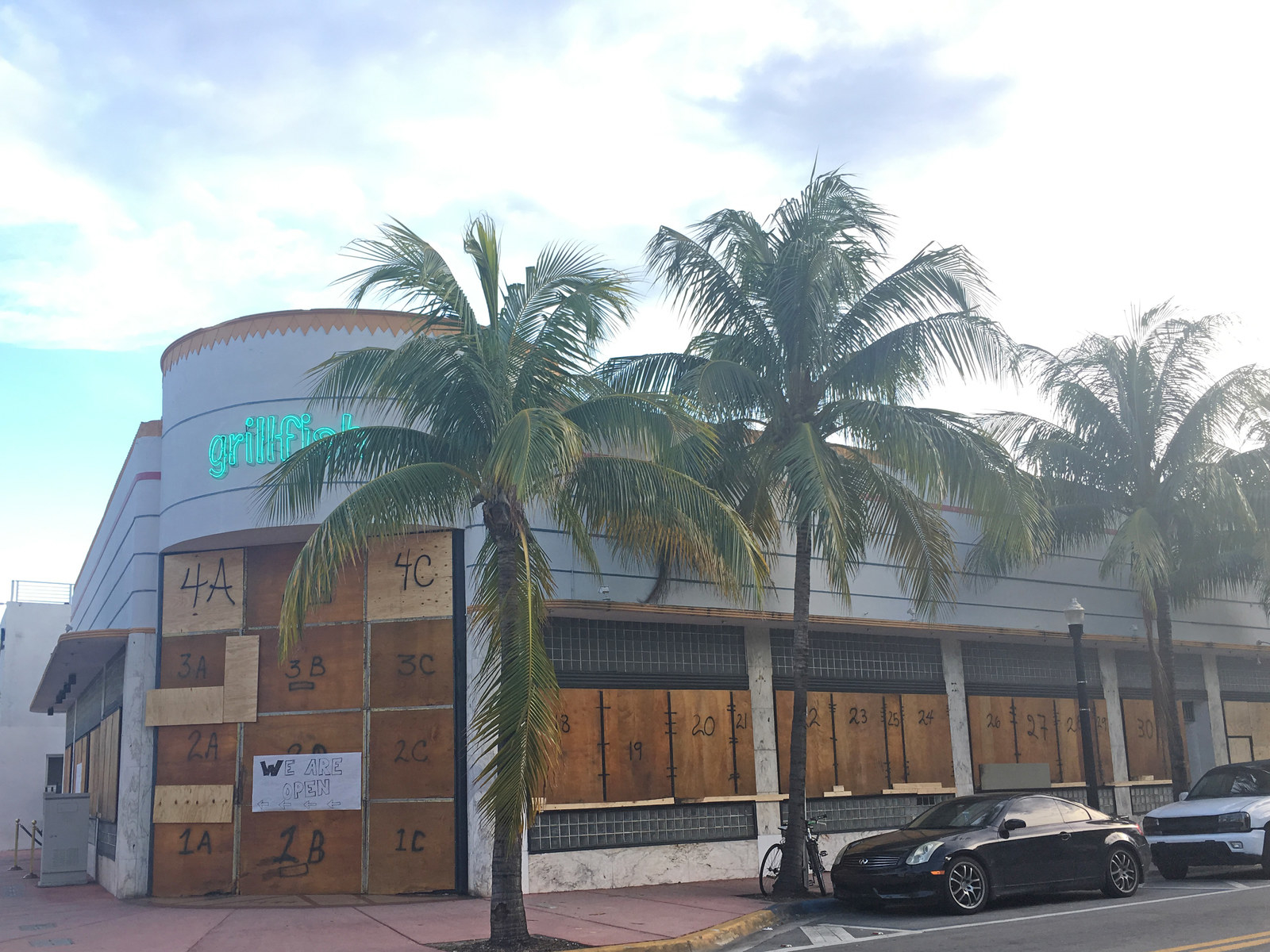 Everything on the menu was available Thursday night, minus the Red Snapper, with wait staff saying they planned to close the restaurant from Friday.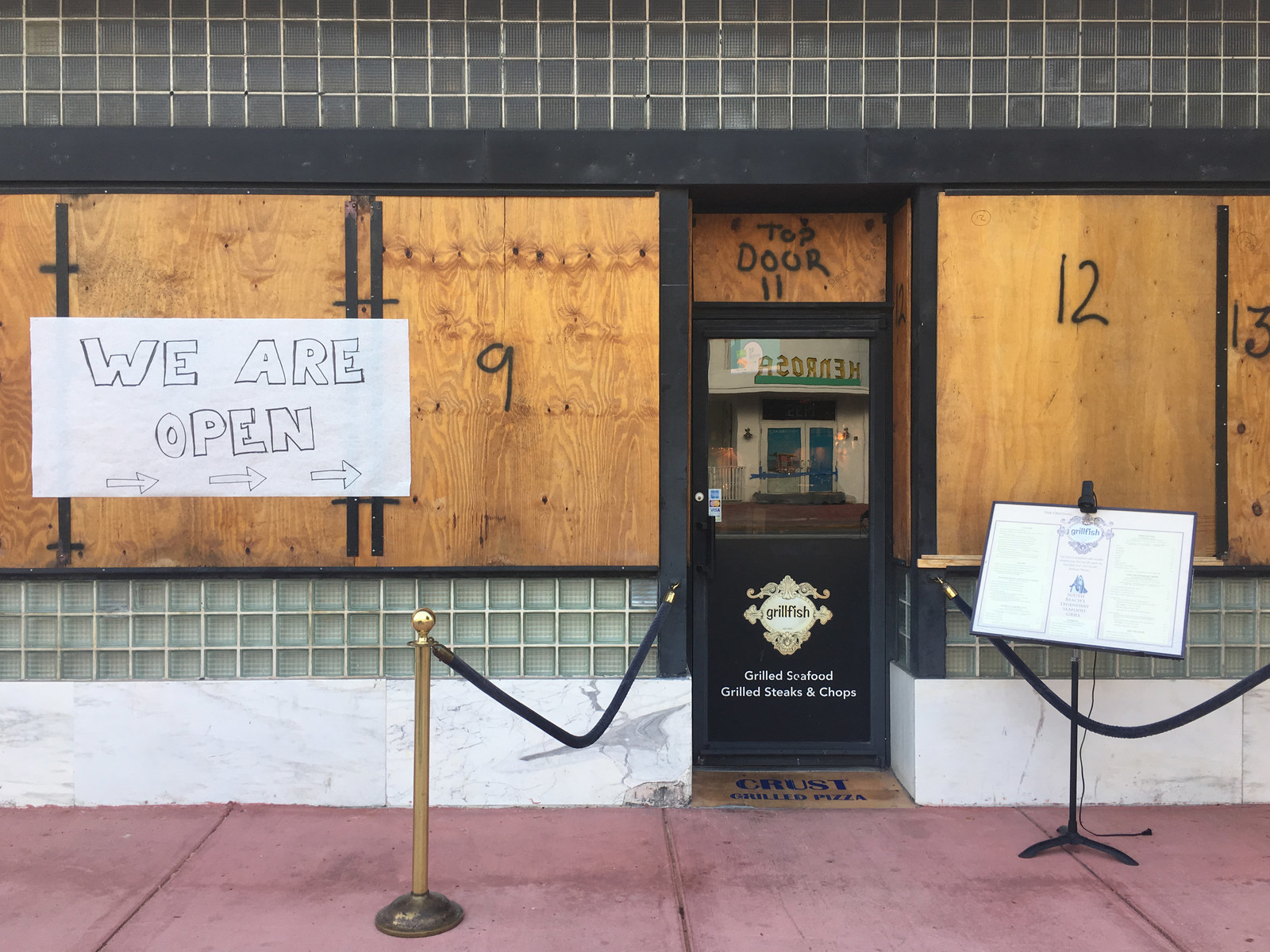 The weather was blue sky sunshine, but the usually packed streets were empty.
Workers still busily boarded up restaurants on Thursday afternoon.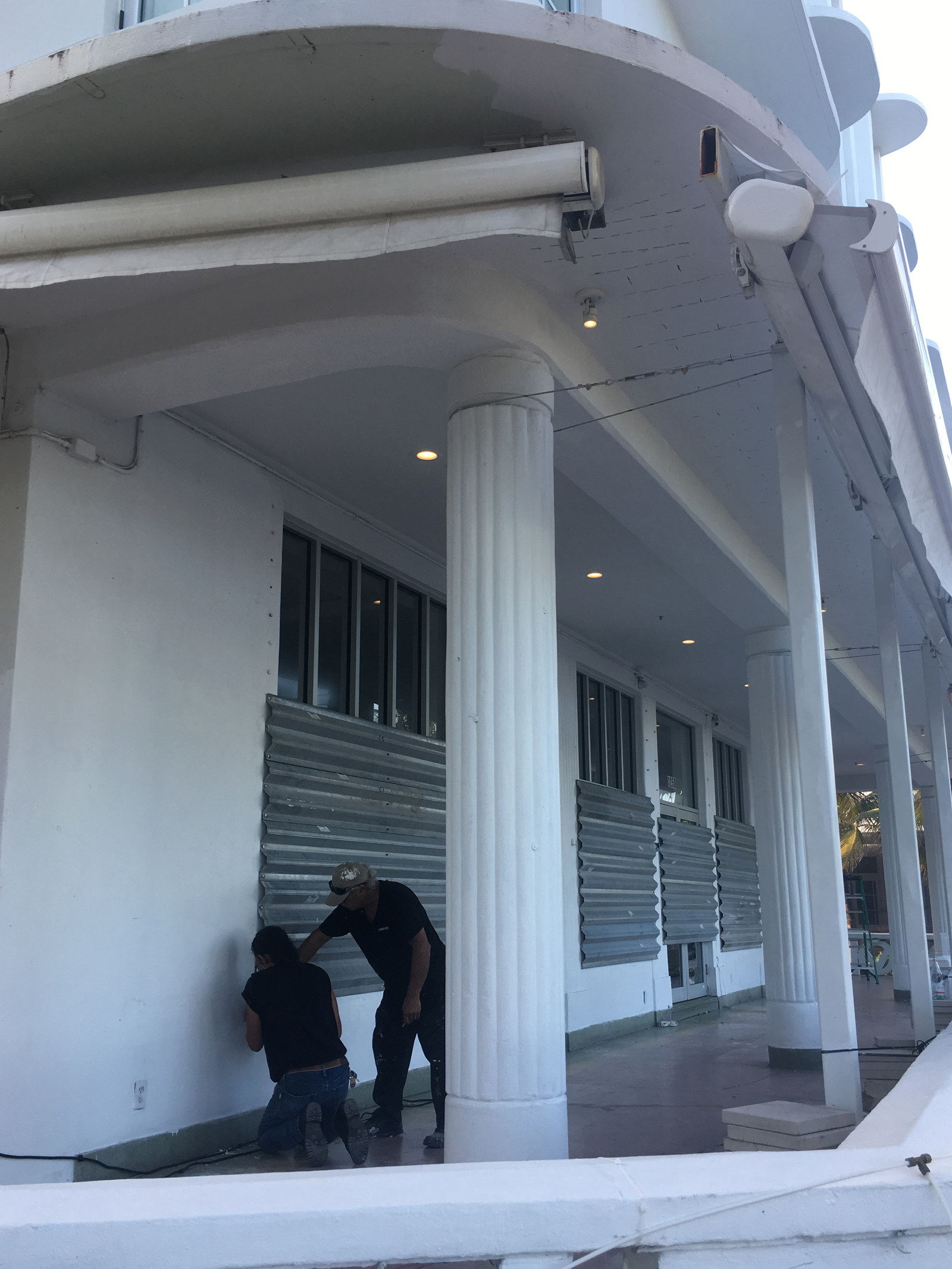 And locals drove and rode around taking photos of the suddenly quiet streets.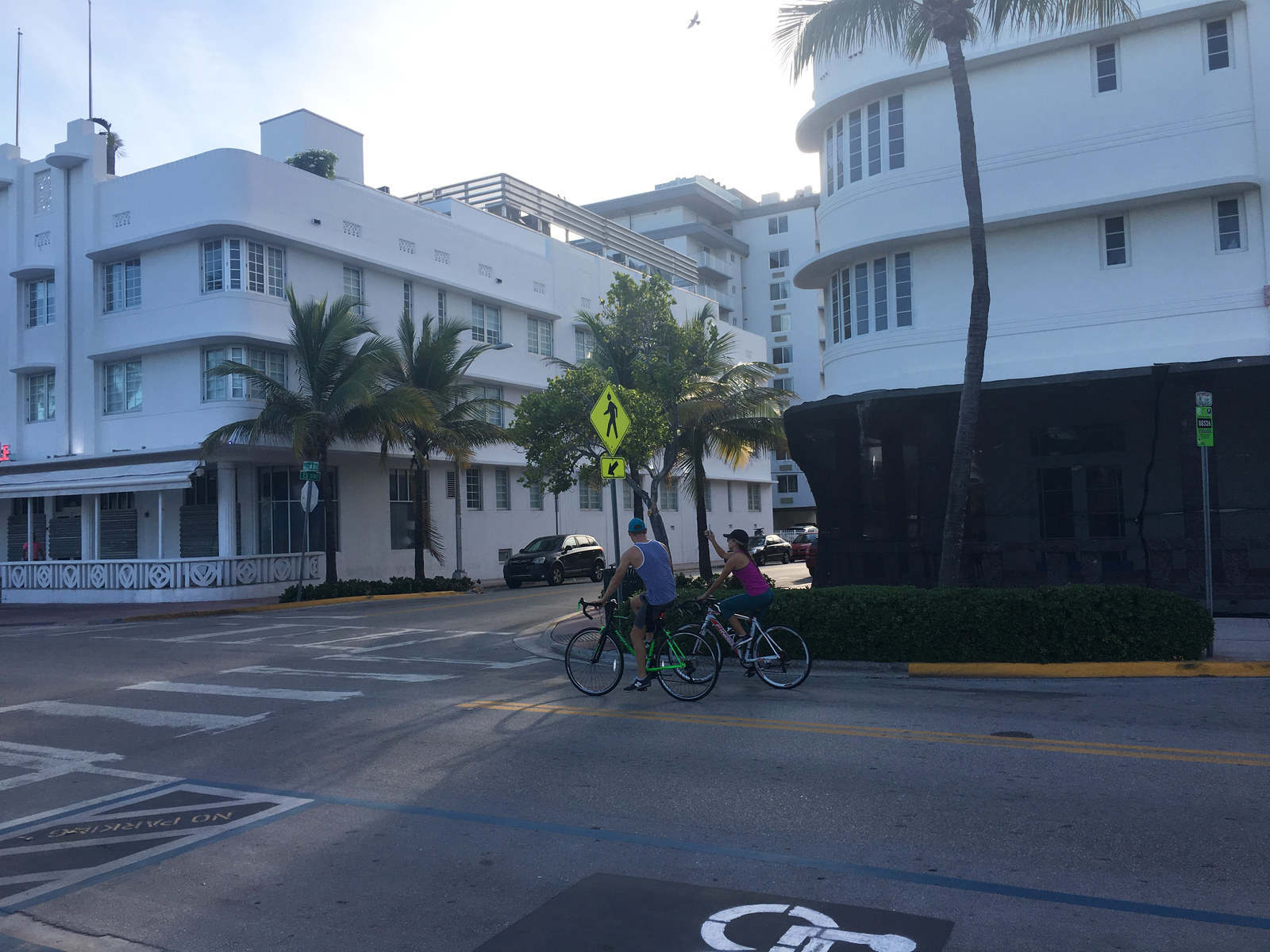 Maria Morillo, 46, who lives just four blocks back from the beach, has stayed for past hurricanes but "this time it's just too big of a storm," she told BuzzFeed News.