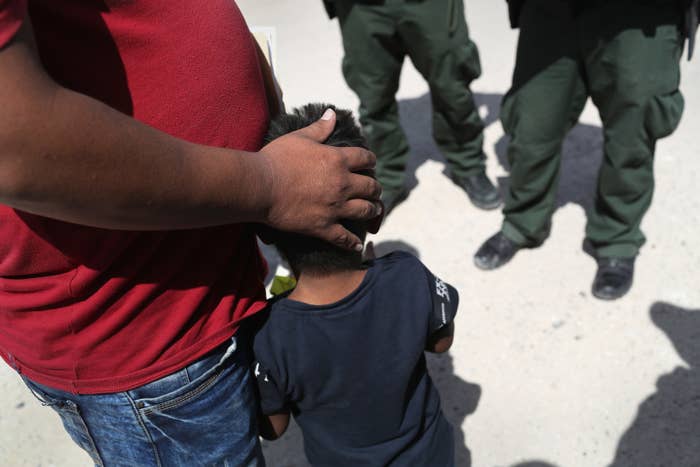 DILLEY, Texas — Lawyers and advocates working at a Texas detention center where hundreds of immigrant families have been detained in recent weeks say they were horrified to hear stories from child detainees of abuse they allegedly endured at the hands of authorities while separated from their parents at other facilities.
Child detainees at the South Texas Family Residential Center in Dilley told stories of Customs and Border Protection officers at other facilities kicking and hitting them, social workers declaring they were to be adopted by American families, and being forced to sweep floors in the shelters they were staying in, according to the activists.
"The children I've spoken to who describe their experiences while they were separated describe absolute horror," said Cameron Carcelén, 34, an architect from Connecticut volunteering as a translator. "The type of abuse that would make any parent sick."
The alleged abuse occurred before they were transferred to the Dilley detention center, stressed the lawyers and advocates. They said they could not provide specific details of the alleged incidents due to privacy concerns over their clients, all of whom are currently seeking asylum.
A CBP spokesperson told BuzzFeed News that without specific details regarding the time, location, and date of allegations, it was not possible for CBP to investigate the claims.
They added that detainees are treated humanely and that anonymous claims should not be regarded as fact.

"CBP disagrees with these unsubstantiated allegations. The alleged incidents do not equate to what we know to be common practice at our facilities," said a CBP spokesperson.

The Department of Health and Human Services, which cares for children separated from their parents, did not immediately respond to a request for comment.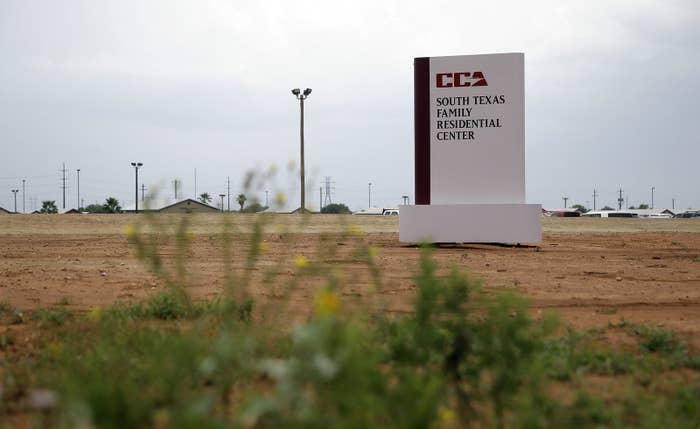 Carcelén was part of a group of 30 volunteers — mainly lawyers but also teachers, translators, and other professionals — who spent a week volunteering for the Dilley Pro Bono Project, 70 miles southwest of San Antonio.

The project offers free legal aid to detainees at the South Texas Family Residential Center and has been running since the detention center opened in 2014. Earlier in the summer around 2,000 detainees were staying in the Dilley center but this week around 600 people were there, according to the Dilley Pro Bono Project.
Several volunteers said children spoke of guards at other facilities kicking and hitting them and serving them frozen food, including raw meat.
"They were kicked, repeatedly kicked, over and over," said Carcelén, who also said she heard stories of children being repeatedly woken up throughout the night while kept in custody.

"A lot of the abuse was emotional," said Catherine Powers, a 47-year-old dual language teacher from Boulder, Colorado, who was volunteering as a translator.
"There's a guard who said, 'Oh, what's your mom's name? I'll go get her,' and then he'd never come back. Can you imagine?" said Powers.
"The guards would come and scream and yell and bang on the cages, 'You're never going to see your parents again,'" said Brittany Bonner, 35, a criminal lawyer from Miami who often works in child welfare.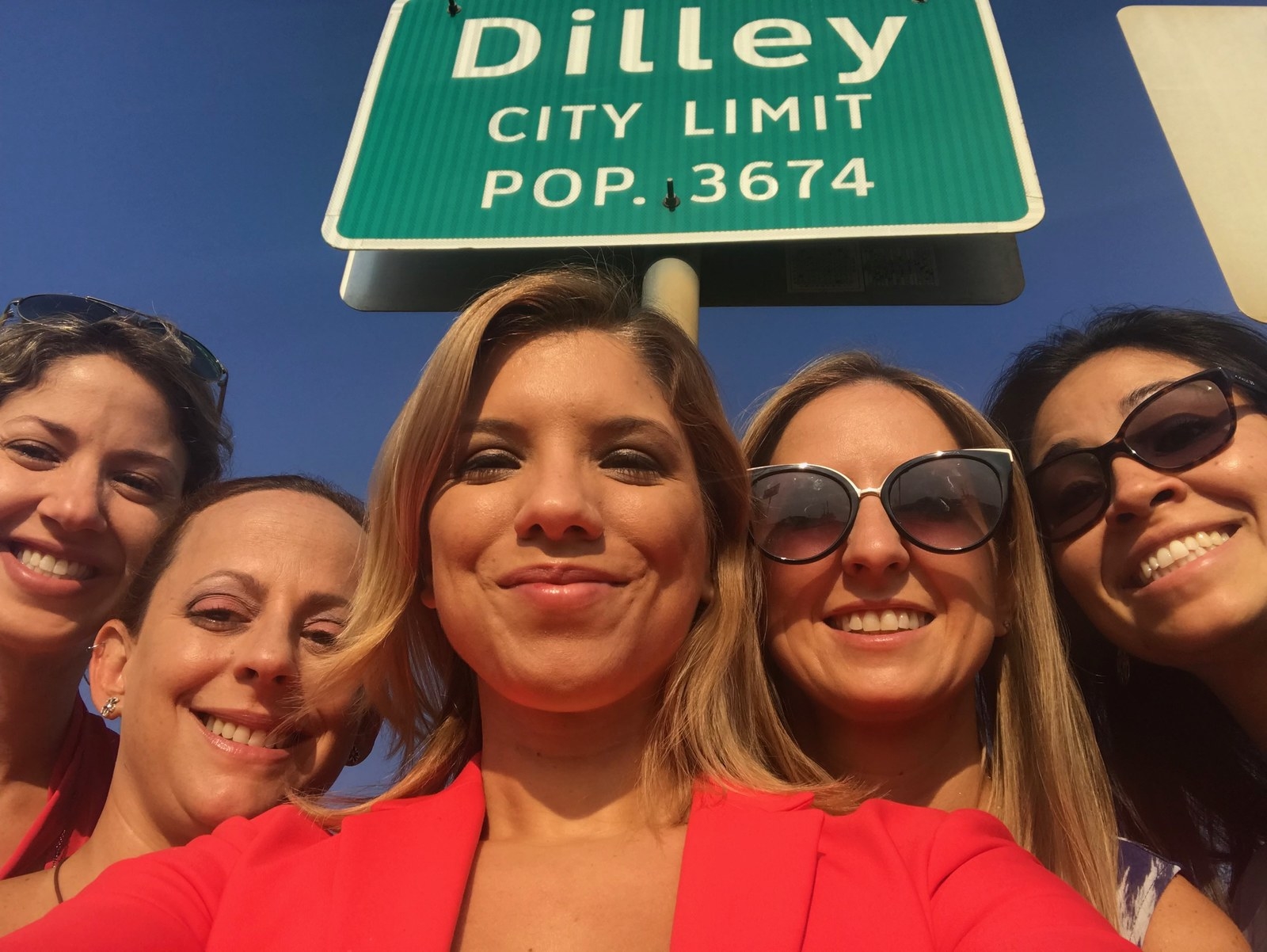 Bonner, a mother of two, felt compelled to come to Texas and use her legal knowledge after feeling deeply moved by the news of the family separation policy implemented by the Trump administration.
"My husband would yell at me, 'Brittany, put the phone down' — I was reading constantly. I wasn't able to sleep. It really was killing me," said Bonner.

Many of the 30 volunteers were mothers, who said after seeing the separated families on television that they felt they had to come and help.
"A lot of this resonates with moms," said Anne Gordon, a law professor from Duke University who specializes in criminal law and who also volunteered in Dilley this week. "Every time my 3-year-old would cry, I'd think of a 3-year-old crying without their mother. It was affecting everything I was doing as a parent."
Volunteers are given five hours of training on immigration law before they started seeing clients in the detention center. Gordon notes that many of the skills were the same she'd use in criminal law: fact-gathering, interviewing traumatized people, and finding gaps or holes in a story that officials might seize upon.
This week she'd been helping prep mothers for their initial credible fear interview, one of the first steps in the process for seeking asylum in the United States, pointing out what they should emphasize.

For example, Gordon said most women shared horrific stories of domestic abuse, both sexual and physical, from husbands and male relatives. "Unfortunately we don't grant asylum for that," noted Gordon, saying she encourages clients to not focus on those aspects of their history and instead find other reasons that did fit under the government's new tighter regulations: "Three months ago, you were targeted for your religious group and fired at and people were shouting 'negra!' That's a 'real' reason."
Thirteen of the 30 volunteers this week came as a cohort organized by Carolina Rubio-MacWright, 36, an immigration lawyer and artist from New York, who used her social networks to organize volunteers and raise money to send them to Dilley shortly after the family separation policy made headlines.
"I was in a complete panic," said Rubio-MacWright. "I've never left my kids for seven days, but I felt like we couldn't just abandon the other kids who wouldn't be in that situation if they were white."

Of the 30 volunteers signed up this week, two of them were men. Next week, 28 volunteers are signed up, six or fewer are men.

"This gender imbalance has been true of the project for at least the year plus I have been here," said Katy Murdza, an advocacy coordinator at the Dilley Pro Bono Project, which is run by the American Immigration Lawyers Association and the Council Immigration Justice Campaign.
Rubio-MacWright said she specifically chose a wide group of women, many of them white, so that they would go home and share their stories with their communities and continue to work in the immigration advocate space.
"A lot of these women are in circles that are not necessarily talking about immigration," said Rubio-MacWright.
She said she wants the women to continue to talk about immigration and their experiences in Dilley "because we have elections coming up."