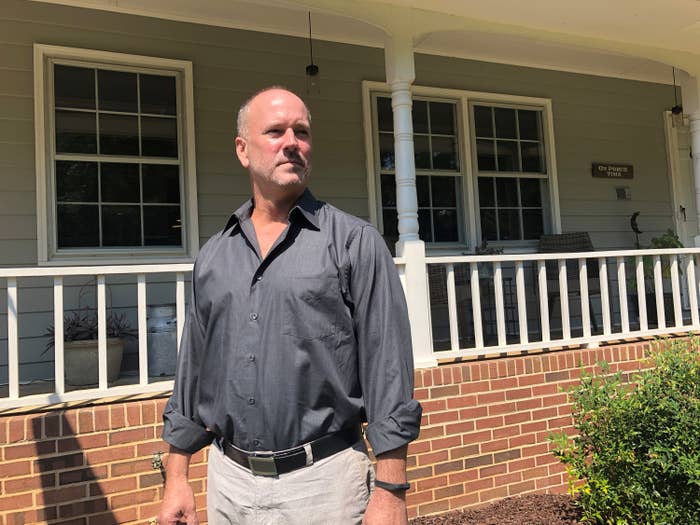 Of the three plaintiffs who secured a landmark ruling by the Supreme Court on Monday that bans workplace discrimination on the basis of gender identity and sexual orientation, only one is alive to see the victory.
"I certainly don't regret joining that gay softball league," Gerald Bostock, 56, told BuzzFeed News.
In 2013, Bostock lost his job in the child welfare services department for Clayton County, Georgia, after he joined the Hotlanta Softball League.
For seven years, he's fought against that discrimination, all the way to the highest court in the land.
Now a healthcare worker at an Atlanta hospital, Bostock was in his regular Monday morning conference call with colleagues when he heard a television news presenter say a Supreme Court decision had been made in Bostock v. Clayton Co.
"My heart stopped," he said. "I promptly came off the work call and focused all of my attention on the TV screen."
At first, the SCOTUSblog was crashing, and the decision was unclear. But then someone posted part of the first page of the decision.
"Held: An employer who fires an individual merely for being gay or transgender violates Title VII," it stated.
"When I read those very first words on the first page, I was with — and still am with — my partner. We embraced and looked at each other and said, 'We did this,'" Bostock said.
"There may have been a scream or two," he continued. "It just screams justice for all."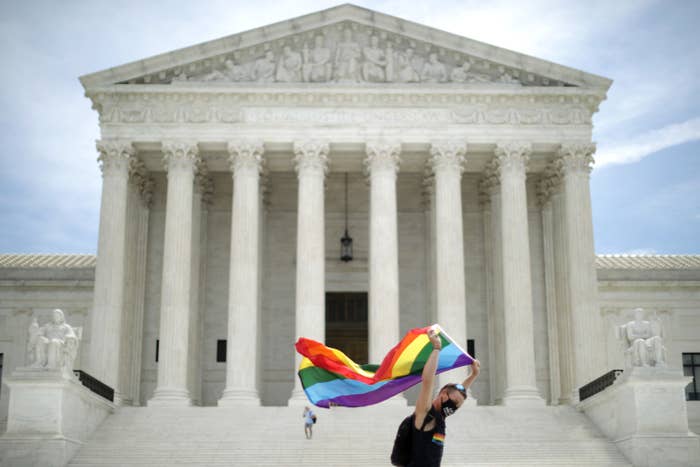 In a 6–3 decision on Monday, the court held that a federal law prohibiting workplace discrimination based on "sex" — Title VII of the Civil Rights Act of 1964 — applied to cases involving LGBTQ workers.

The other lead plaintiffs in the case, argued by the ACLU, did not live to see the ruling. Donald Zarda, who lost his skydiving job in 2010 after telling a customer he was gay, died in a BASE jumping accident in 2014. Aimee Stephens, a trans woman who fought against losing her job in 2013 when she started wearing women's clothes, died in May.
"I'm saddened they are not here with us to experience this joy and their victory," Bostock said.

The victory has been hard-fought, he added, describing the last seven years of his life as "difficult" and "exhausting."
He lost his income and his medical insurance — at the time he was fired, he was undergoing treatment for prostate cancer — and sold his home and moved away.
"I lost friends," he continued. "I lost colleagues I worked side by side with for many many years."
He rebuilt his life, but mounting a historic legal challenge is not for the faint of heart.
"I'm in debt from a result of it," Bostock said. "My health was challenged because of it. The stress alone prolonged my prostate cancer."

But the losses have been worth it, he added.
"I will tell you this: I don't regret one decision," he said. "It's been quite the road, but one that had to be taken. I was willing to stand up and carry this as far as it had to go."
Supreme Court Justice Neil Gorsuch, a Trump appointee, wrote the majority ruling. Bostock said he'd predicted the justices would rule in favor 6–3, and that Gorsuch would support him. "I'm not surprised at all," he said.
His attorney, Tom Mew, said the argument they advanced was specifically regarding the "the plain language of the statute and its treatment in case law by the Supreme Court," and they had suspected Gorsuch, who has a conservative legal decision–making approach known as textualism, rooted in the text of the law, would support them.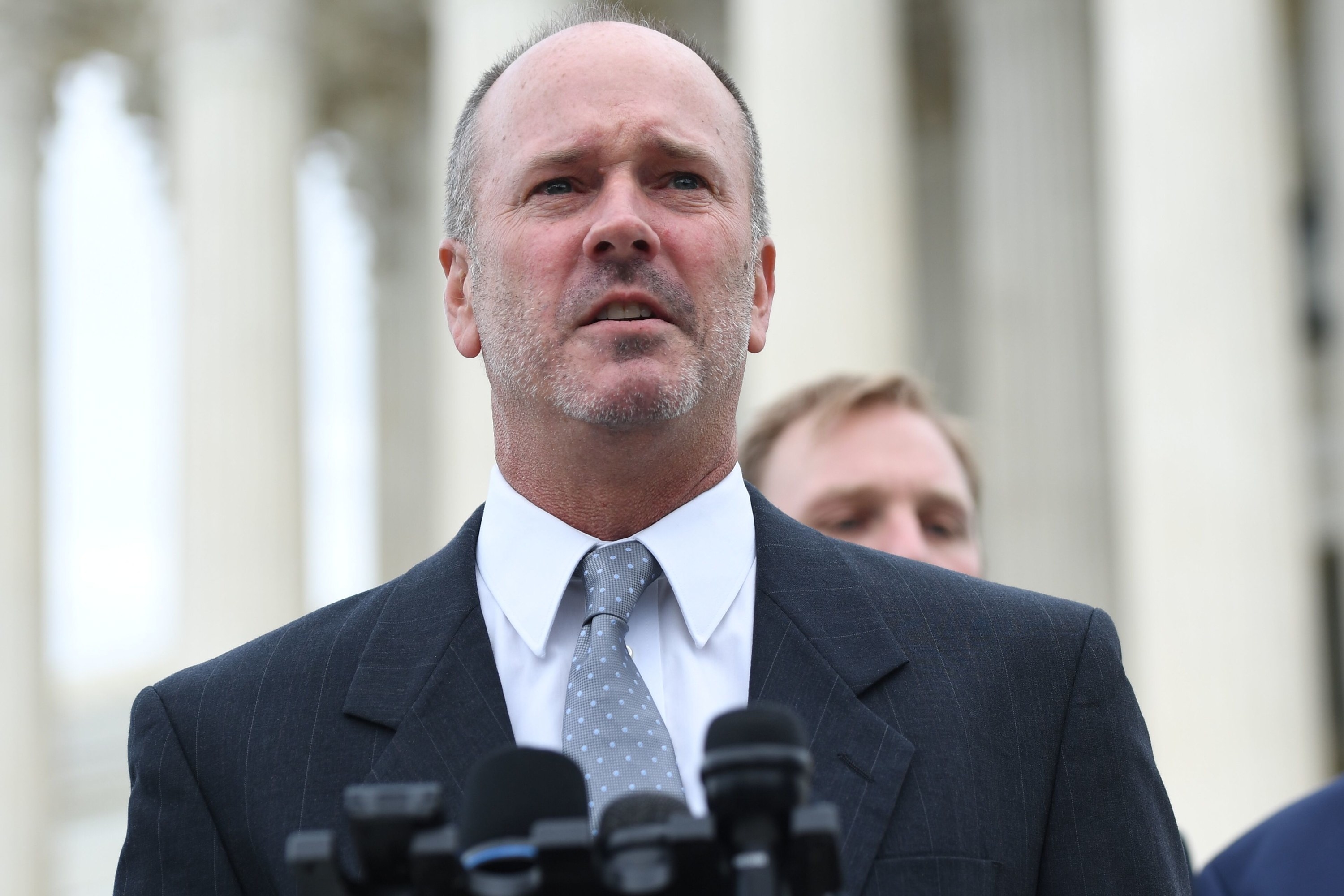 "Those were our feelings and our instincts. It is very nice to see that in print today," Mew said.

Monday's ruling has monumental significance to LGBTQ people living in states that did not previously have workplace discrimination laws based on sexual orientation and gender identity.
"I hope they are not going to have to go to work fearful of who they are, who they love, and how do they identify," Bostock said.
The recent Black Lives Matter protests and uprisings over racial injustice and police brutality of Black people highlight just how important it is to fight against inequality in all its forms, he said.
"During these dark days in the last few days and last few weeks, this victory might shine through a little bit of sunshine and hope," Bostock said. "The current events certainly underscore the work that needs to be done."

And while lots of people posted funny memes on Monday about LGBTQ people now embracing gay stereotypes at work, knowing they can't be fired for their sexuality, Bostock wasn't laughing.
"I don't find a whole lot of humor in my experience," he told BuzzFeed News. "This is a horrible thing that has happened to so many of us in this country."
Now Bostock has his eyes on helping to push the Equality Act through Congress and pass a hate crime act in Georgia.
"I think the opinion this morning has laid some of that groundwork and assured the steps for ensuring equality for all," he said. "There is no place in this world for discrimination."