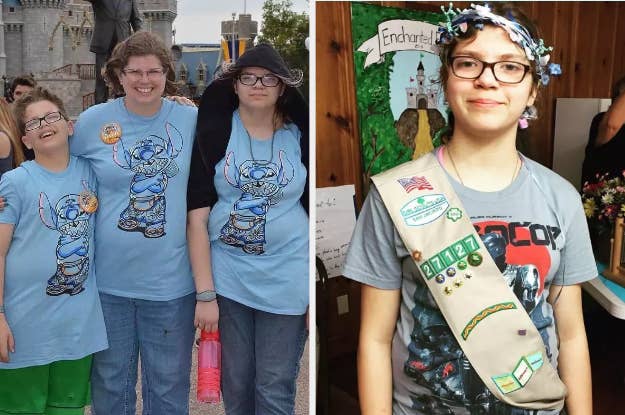 Kimberly Vaughan's family celebrated her 15th birthday with a visit to LeakyCon, the annual Harry Potter fan convention, in Dallas last weekend. On Sunday, the family took selfies with stars from the films and went to a "wizard rock" concert, where each band dedicated a song to the birthday girl.
"Her birthday was happy, sad, exciting, sickening," her mother, Rhonda Hart, told BuzzFeed News.
Kimberly will forever be 14 years old. She was killed in the Santa Fe High School shooting on May 18, along with seven of her classmates and two teachers.
On Monday, Kimberly was supposed to start her sophomore year. Instead, her classmates will walk through new metal detectors. Nine additional security staffers will guard the grounds. And school employees will use new training to identify at-risk students. All in the hope of stopping what happened to Kimberly from happening to anyone else.
For Hart, that's not enough. She wants systemic change on a national level. She's pushing for tighter gun regulation and "red flag" laws. She's encouraging people to elect progressive candidates. And in Santa Fe, Texas, that sets her apart, particularly from other grieving parents who have banded together after the tragedy.
"I am the black sheep of our group," Hart said. "Their idea of change is not the same."
"I am the black sheep of our group," Hart, who turns 37 on Sunday, said. She removed herself from a Facebook group that was just for families of Santa Fe victims because she found it frustrating.

"Their idea of change is not the same," Hart said. "They want to do a barbecue fundraiser, a silent auction."
Many parents of the Santa Fe victims are focused on change at the local level. For example, Rosie Stone, the mother of Chris Stone, a student who died in the shooting, is speaking with legislators about improving school safety and traveled to a conference in Florida to learn what other districts have done after school shootings.
Hart believes her town has "fallen off the radar." It's hard not to compare Santa Fe to Parkland, even though both the communities and circumstances of the shootings are very different. Many in the conservative town outside of Houston just wanted to move on and focus on the town's "Santa Fe Strong" call for unity.
"My take on 'Santa Fe Strong' is: I feel like if you had been stronger and more aware of your jobs, then this wouldn't have happened," Hart said.
"Everybody got really upset about Parkland," which captured the nation's attention and became a rallying cry for sweeping change, she said. "With Santa Fe, it's 'those kids in that little town in Texas.'"
Student activist Bree Butler, 18, who graduated from Santa Fe High School this year and spent several weeks of the summer on the March for Our Lives movement's Road to Change Tour, keeps in regular touch with Hart and understands what it's like to be openly progressive concerning gun regulation in a conservative town.
"I really do think we are in a similar position, the biggest difference is that she's a lot braver than I am," said Butler. "As soon as I started getting backlash, I ran away and she didn't. I don't know how she's done it."
Hart wishes she could have taken Kimberly to LeakyCon, but tickets last year were too expensive.

Kimberly and her little brother Tyler, now 11, inherited their mother's love for the series. When Hart was pregnant with Kimberly, back in 2003, she read Harry Potter and the Order of the Phoenix in a doctor's office while getting prenatal tests done.
The family listened to the audiobooks, watched the movies, and helped organize a Harry Potter party at their local library last year. Earlier this year they visited the Wizarding World of Harry Potter in Orlando.
A few summers ago, Kimberly went to a "Harriet Potter"–themed Girl Scouts camp; this summer, a week of it was dedicated to her, and donations covered several girls' camp fees.
After Kimberly died, the organizers of LeakyCon reached out and offered free tickets to Hart, Tyler, and some supportive friends.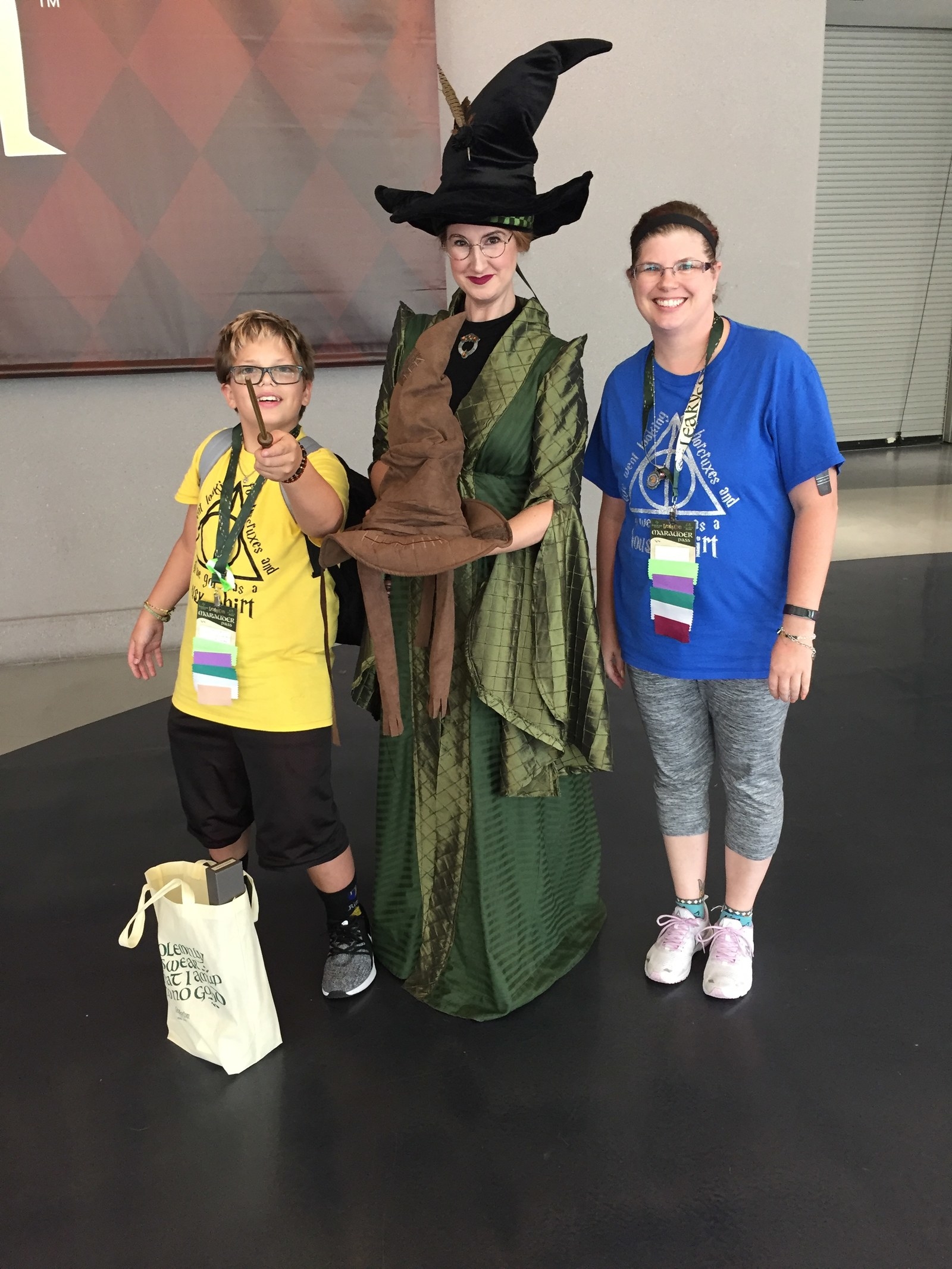 Hart carries a locket of Kimberly's ashes. "I was wearing her locket the whole weekend. So she was there, in our hearts," she said.
"We had so much fun. And it was nice just to be in the moment," Hart said. "Nobody knew what was going on unless we told them."
After the drive home from Dallas, they stopped at the grocery store for milk.
"As we pulled into the parking lot, it's Santa Fe stickers, Santa Fe stickers, [and a] Santa Fe shirt. You can't get away from it," Hart said.
The most popular one — a logo of a Native American headdress, designed after the school's sports team, with the victims' names in the feathers — she finds particularly distasteful.
"I don't want to forget their stories, but golly molly seeing your kid's name plastered on a banner or a car for completely the wrong reasons is very, very hard," she said.
Hart is an Army veteran and a liberal. When President Donald Trump briefly met with parents after the shooting, Hart compared his comments to those of a "toddler." She's phone banking for Beto O'Rourke, the Democrat running against Sen. Ted Cruz this November. She's spoken at rallies and attended Moms Demand Action meetings. On Twitter, where her username is @KimsMom3, she tells stories about her daughter and encourages people to vote for change.
"I can sit here and be ugly about it or I can go and turn that around and do positive things to remember her," Hart said. "Given that she was taken so tragically, I think we have to spin it or else I'm going to sit here and go into the deep darkness and that's not what she would have wanted."

Hart started unfollowing military pages on Facebook after she started getting in arguments over the Second Amendment. "Peace be with you," a quote from The Handmaid's Tale, is her new catchphrase for ending these arguments, although she suspects no one gets the reference.
In a few weeks, Hart is flying to Alaska for a vacation, and she's organized a meeting with Lisa Murkowski, a moderate Republican senator from Alaska. She has already spoken with Sen. Tammy Duckworth, the Democrat from Illinois, a fellow veteran and mother to young girls. Neither senator's office responded to BuzzFeed News' request for comment.
She's hoping maybe the senators will work together on tighter regulations around gun ownership, particularly "red flag" laws, and safety measures at schools.
After five years working as a bus driver for the Santa Fe school district, Hart quit following the shooting, not wanting to go back to the school district that she says failed her cheeky book-loving daughter.
"I honest to god don't trust that district. They let me down as a parent, 'cause my child died. And as an employee, I trusted my coworkers to keep my kid safe. And they couldn't do that," Hart said.
Kimberly was socially awkward and didn't have many friends at school. Most of her friends came from her 10 years in the Girl Scouts. At Santa Fe High School, Hart said, people picked on her, and she had to have her schedule changed several times to avoid being bullied.
"It really burns me up to hear the shooter's dad say 'my kid was bullied.' No, your kid was not bullied. Mine was," Hart said.
The school district did not respond to BuzzFeed News' request for comment.
Kimberly's favorite class was American Sign Language. She had ADHD and issues with noise sensitivity, so the silent class soothed her and let her do something physical.
This year, Kimberly was going to start her Gold Award, the highest level of Girl Scouts. She planned to teach ASL classes.
She was in first-period art class when she was shot and killed just after 7 a.m. in May. Hart didn't know her daughter was gone until 6 p.m. that night.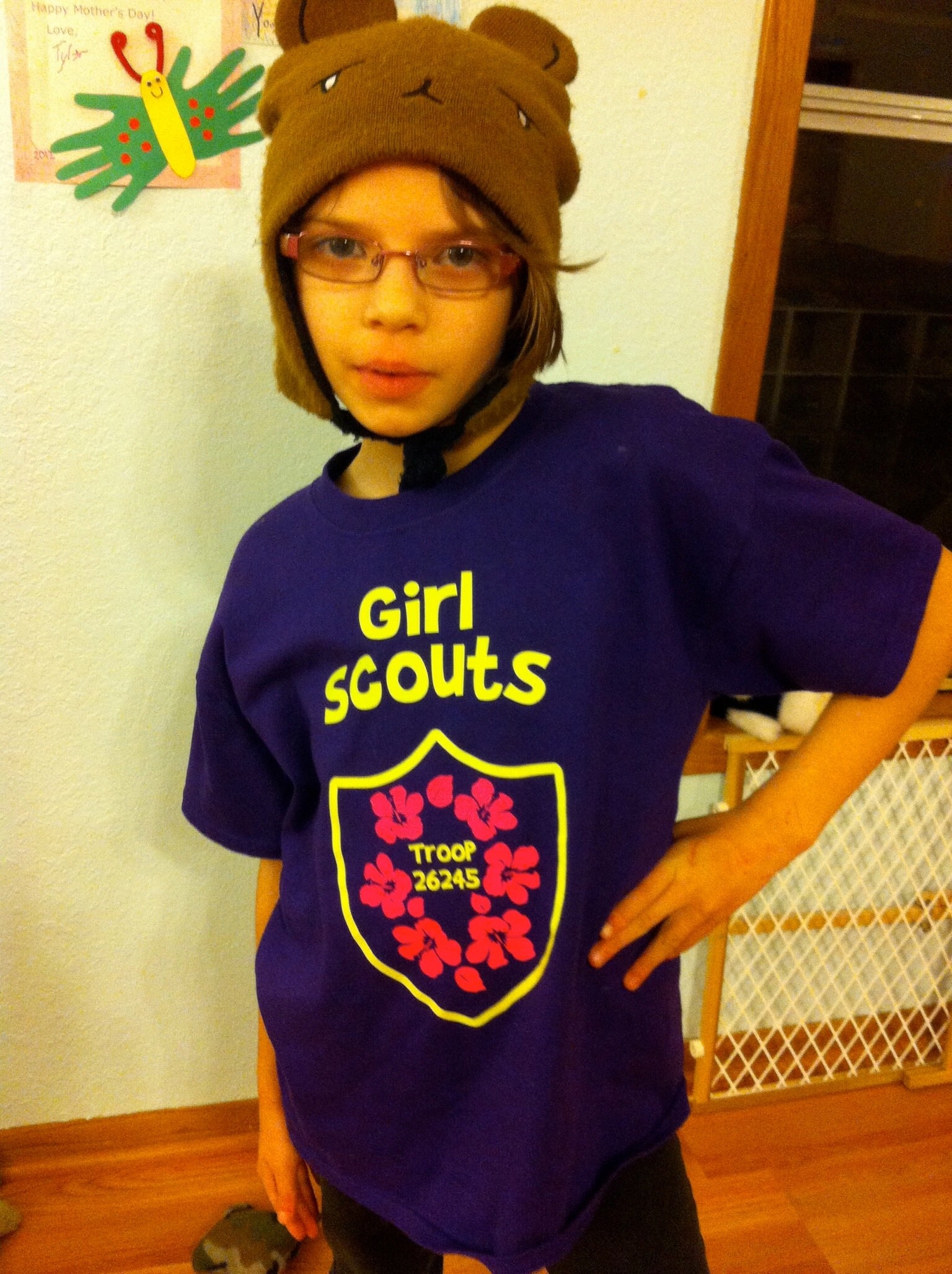 After the shooting, Hart moved to Texas City, 15 miles away. She only returned to her Santa Fe home once, a few days after the shooting. A reporter turned up on her doorstep a few minutes later. She didn't go back.
"I didn't want to see her room or anything like that," Hart said. A GoFundMe campaign for shooting victims raised enough money for Hart to rent a new apartment.
She's moved out of the Santa Fe school district, but she's still attending its meetings — despite other parents, frustrated at her activism, asking her why she's attending if her children no longer go to school there.
School board meetings have been packed since the shooting, with a strong focus on improving school security. Clear backpacks didn't pass the board but new identification cards are being implemented, and eight donated AR-15 weapons will now be carried by school officers. At the last meeting, Hart invited Moms Demand Action activists along to pass out flyers discouraging the act of arming teachers.
Her own activism can be emotionally draining at times.
Butler recalls that a few months ago, Hart came to an event at her aunt's home with Beto O'Rourke. She and a few other teen activists, including Marcel McClinton, 17, took Hart aside to go over the policy platform of the Orange Generation, a Houston-based organization the teens founded after the Santa Fe shooting, to see if she wanted to add or change anything.
"We ended up having a moment," said Butler. Being around teenagers highlighted the loss of her daughter. Hart told the teens: "I'm not ever going to have to yell at Kimberly about how she doesn't want to go to prom and then make her go to prom. I'm never going to teach her to drive. I'm never going to see her graduate."
Butler said they replied: "Well, you know what? You can teach Marcel how to drive; you can force him to go to prom; you watched my graduation."
Hart calls Marcel her "surrogate son." She's proud of how the teens host political rallies and address state officials.
And she called Butler this week to see how the college freshman was settling into her new dorm room. As Butler explained, "We're her surrogate teenagers."
CORRECTION
Rosie Stone is not running for the Santa Fe school board. A sentence indicating that she was has been removed from this post.