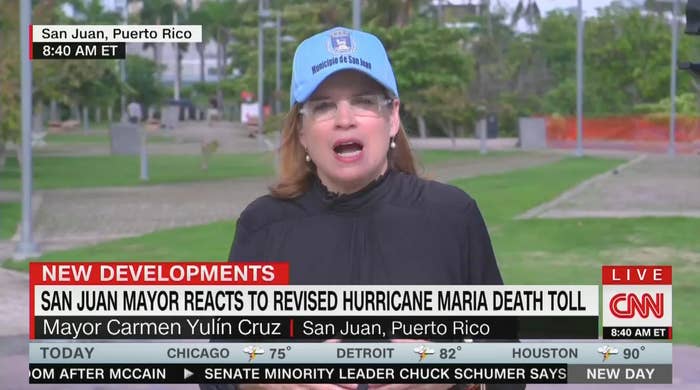 The mayor of San Juan, Puerto Rico, slammed the White House for saying it was "proud" of its response to Hurricane Maria, as the official death toll was raised to nearly 3,000 people.
"Two thousand nine hundred and seventy-five dead. Is that what he's proud of?" asked Carmen Yulín Cruz in an interview with CNN Wednesday morning.
"Is he proud of that maybe this is over now and he thinks it will go away? It's not going to go away. We're going to remember this forever," continued the mayor, who became an open critic of the Trump administration and the Puerto Rican government after the 2017 hurricane.
On Tuesday, Puerto Rican authorities updated the official death toll from 64 to 2,975 people after months of denying that their initial count was incorrect.
In a statement in response to the death toll increase, White House press secretary Sarah Huckabee Sanders said: "The president remains proud of all the work the federal family undertook to help our fellow citizens in Puerto Rico."
"Shame on President Trump for not even once, not even yesterday just saying 'look, I grieve with the people of Puerto Rico.' Shame on him. He doesn't even take a time of the day to say 'look, I'm sorry that you people are grieving, I'm sorry that your people died,'" said Cruz.

Trump had previously touted the relatively low death toll — it was officially 16 when Trump visited Puerto Rico nearly two weeks after the hurricane hit — as proof of how well the government had responded, saying Maria was not a "real catastrophe" like Hurricane Katrina.
"Now we have more deaths than Katrina, and what comes out of the White House yesterday is simply 'we are very proud of what we did and we are committed.' The Trump administration killed the Puerto Rican with neglect," said Cruz.

A BuzzFeed News analysis of data eventually released by Puerto Rico showed on the day Trump visited Puerto Rico, 550 more people had died than in those same two weeks the year before.

"This will be a stain in his presidency for as long as he lives. Because rather than coming here to support us, he came here to throw paper towels at us, and we will never forget and we will always remember," said Cruz, referring to Trump's visit nearly two weeks after the hurricane struck when he threw rolls of paper towels into the crowd at a church where basic supplies were being given away.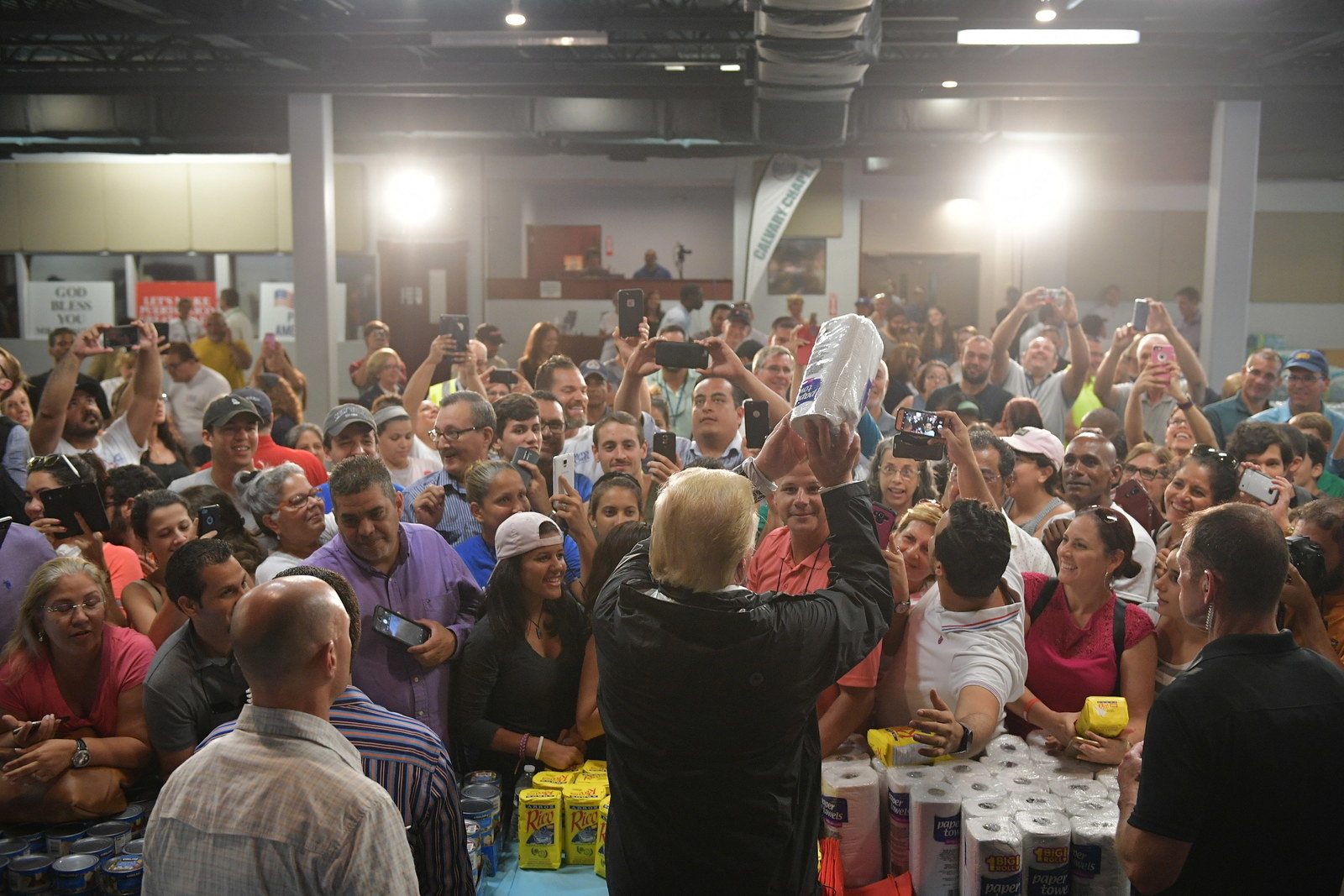 Hurricane season is underway, and Cruz said that Puerto Ricans are not prepared or ready for another hurricane (despite officials claims), but that small community centers in San Juan have opened with people taking first aid classes, and they are also providing the use of solar electricity panels to help charge phones and refrigeration to store individual medical supplies such as insulin at the centers.
But the mayor didn't just blame Trump for the response to Hurricane Maria. She also called out individuals within the Puerto Rican government, including Héctor Pesquera, who ran the island's emergency response, and Gov. Ricardo Rosselló.
"What I would like to see him do is fire the people that were in charge of that part," said Cruz.