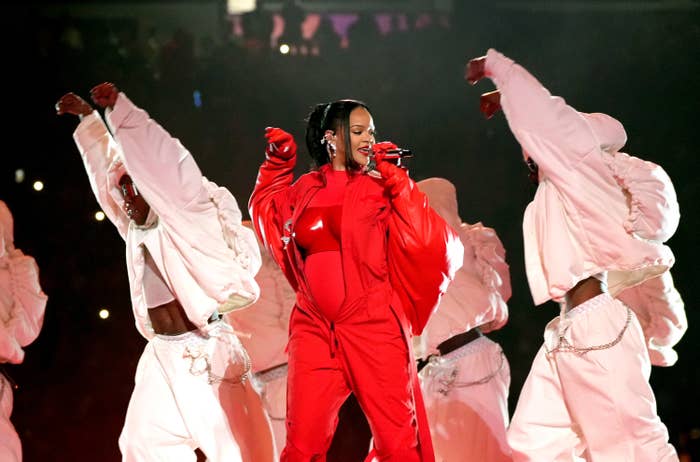 Rihanna's Super Bowl halftime show had a very special surprise guest: a baby bump.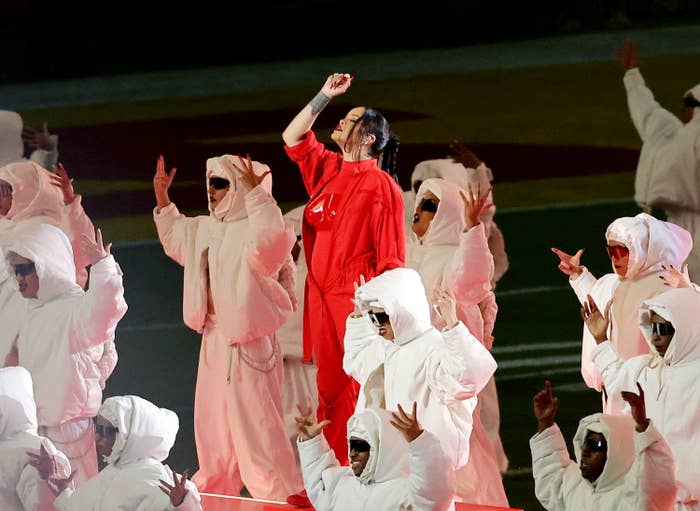 The Grammy-winning singer performed for the first time in years, and it was her first show since giving birth to her son on May 13, 2022.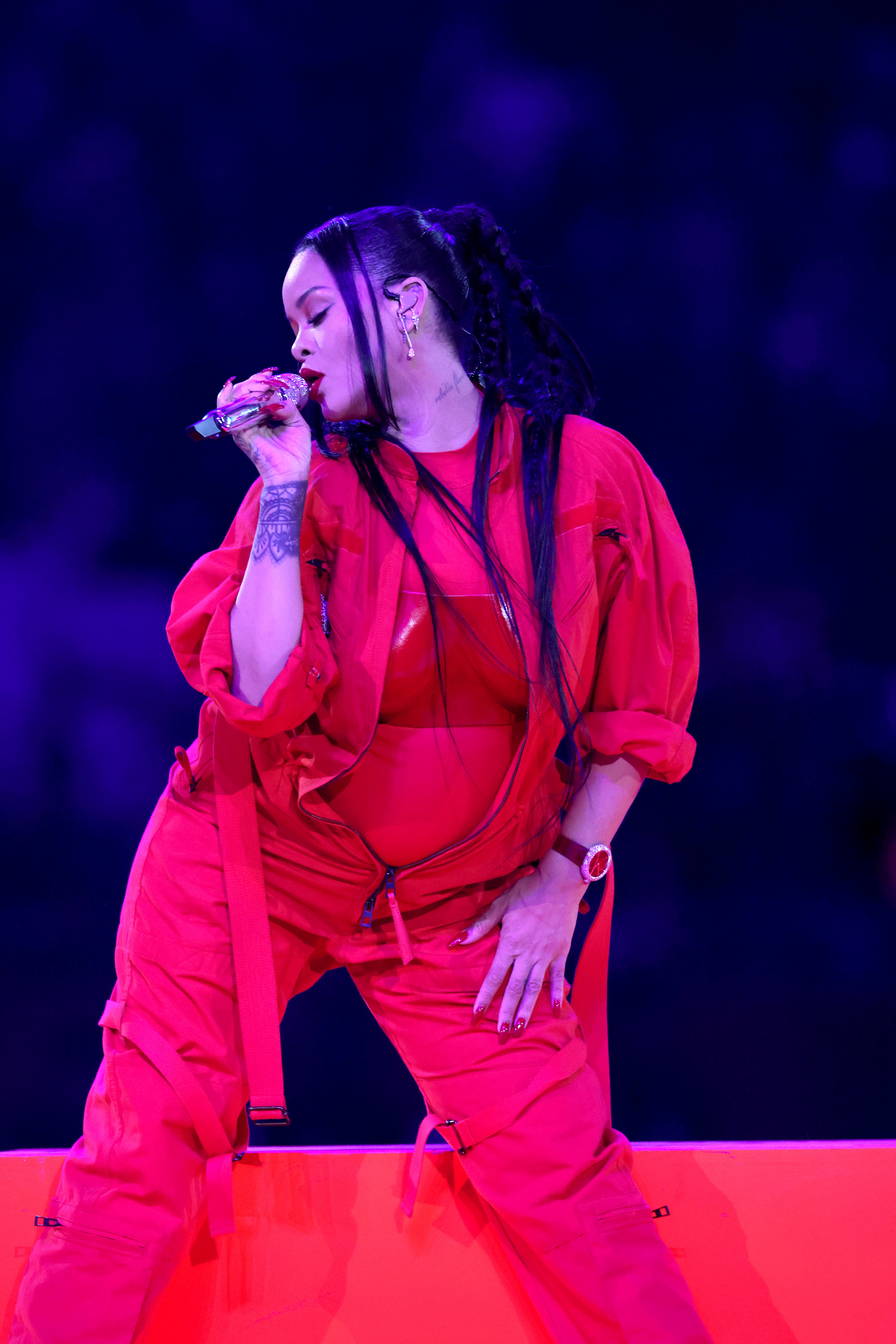 But a sibling is on the way. During her performance on Sunday, which included her hits "Umbrella," "Work," and "Bitch Better Have My Money," fans noticed a bump peeking out of her red jumpsuit.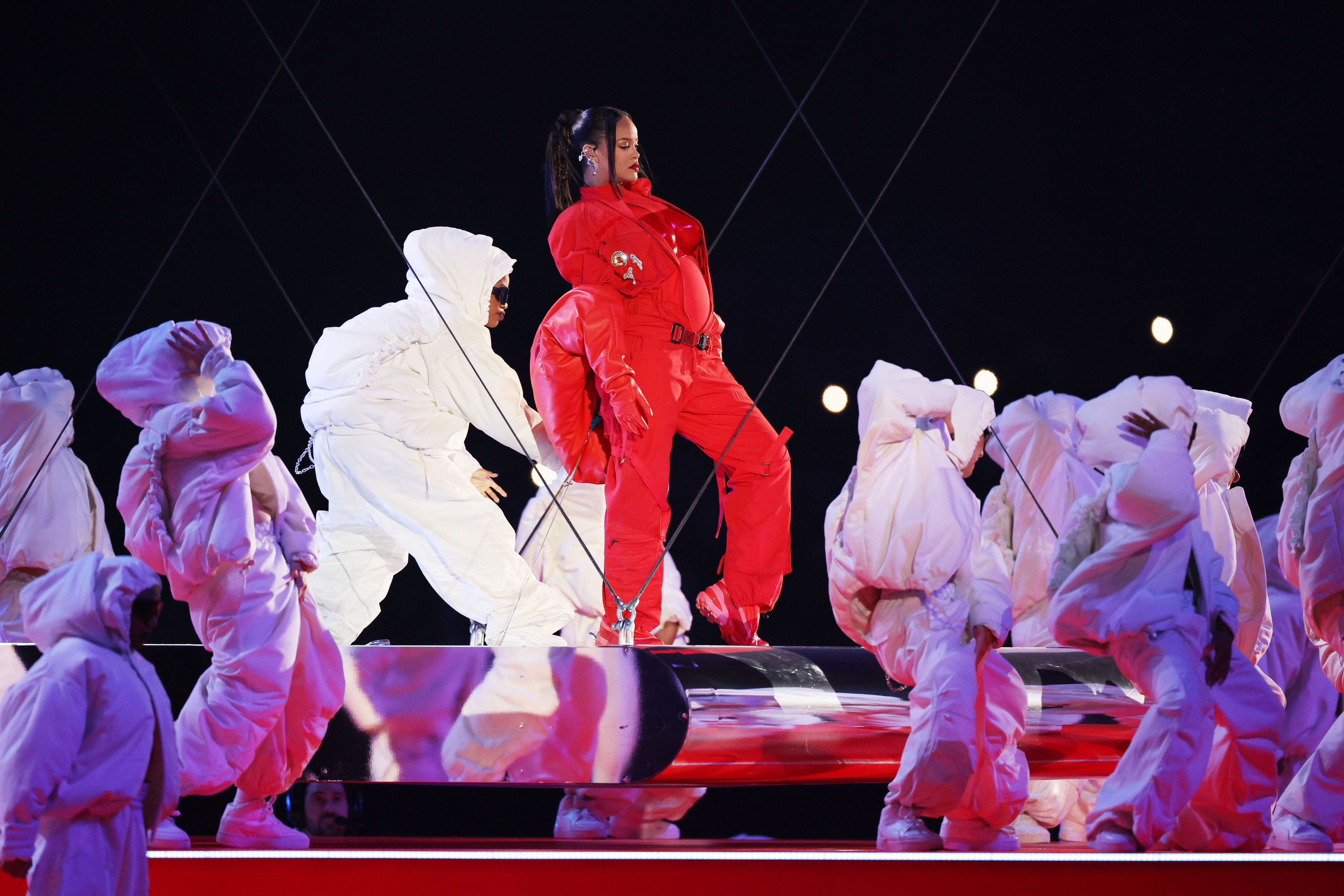 Rihanna's representative confirmed to AP after the show that the star is pregnant with her second child.
The billionaire founder of Fenty Beauty turns 35 in eight days.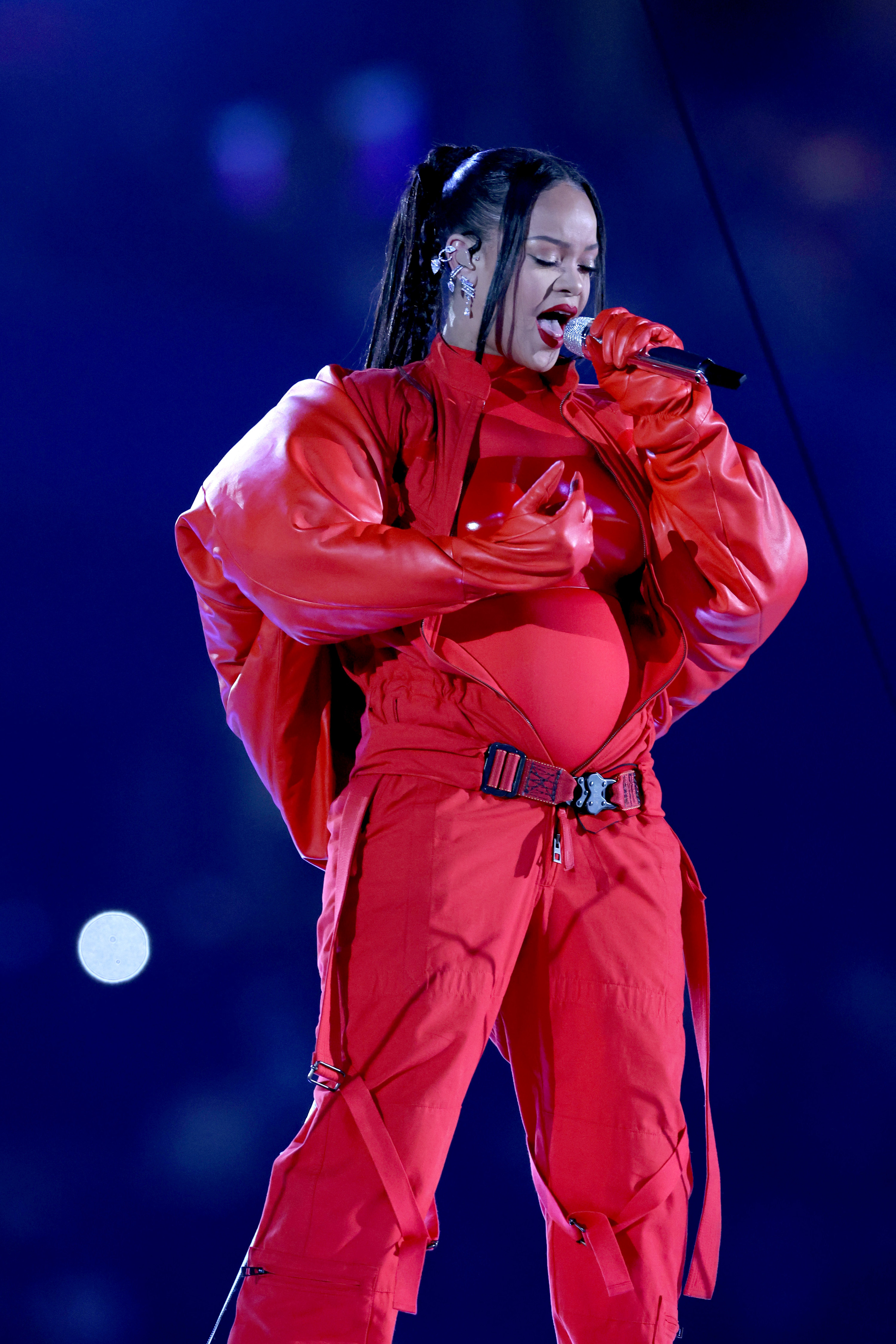 "Pregnant" started trending on Twitter, as fans madly tried to figure out if she was announcing her pregnancy during the show.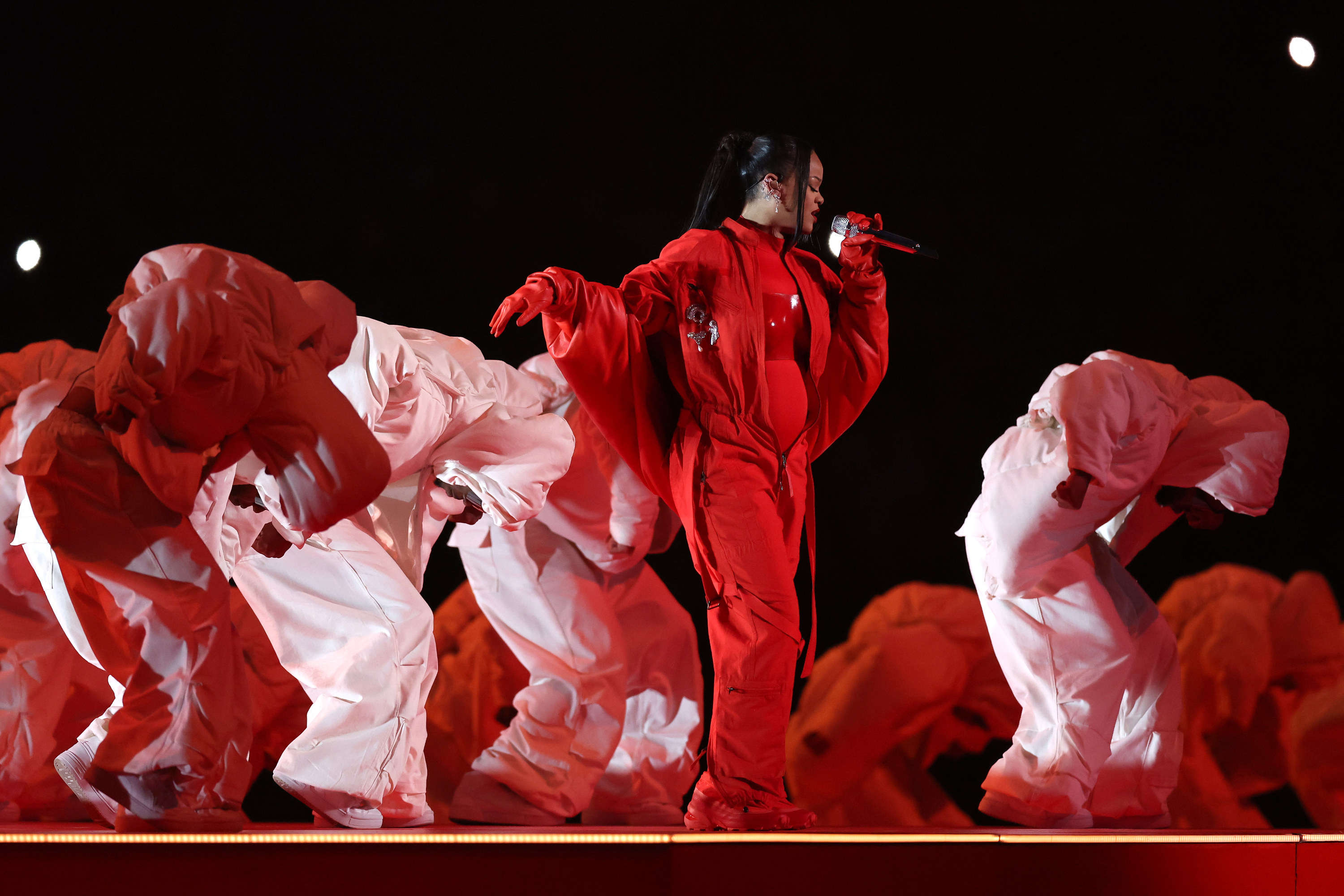 Then the official confirmation came shortly afterward. Congrats to Rihanna and her partner A$AP Rocky!