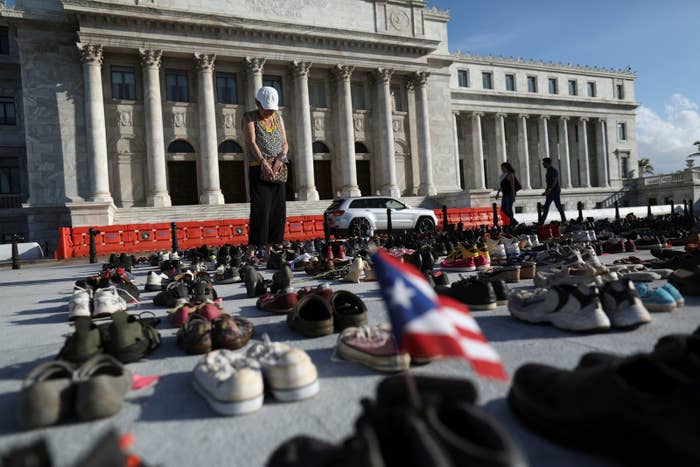 The Puerto Rican government on Thursday acknowledged for the first time that the death toll from Hurricane Maria is likely more than 1,400 people instead of the initial estimate of 64.
The figure was included in a 400-page draft report to Congress titled Transformation and Innovation in the Wake of Devastation, under a section related to hurricane damage. However, the Puerto Rican government said it is waiting on the findings of a George Washington University investigation before updating the official death toll.
The new estimate was first reported by the New York Times and was included in a draft to Congress outlining a $139 billion plan to reconstruct the US territory's infrastructure which was devastated by hurricanes Maria and Irma. Many residents had to get by without power for months.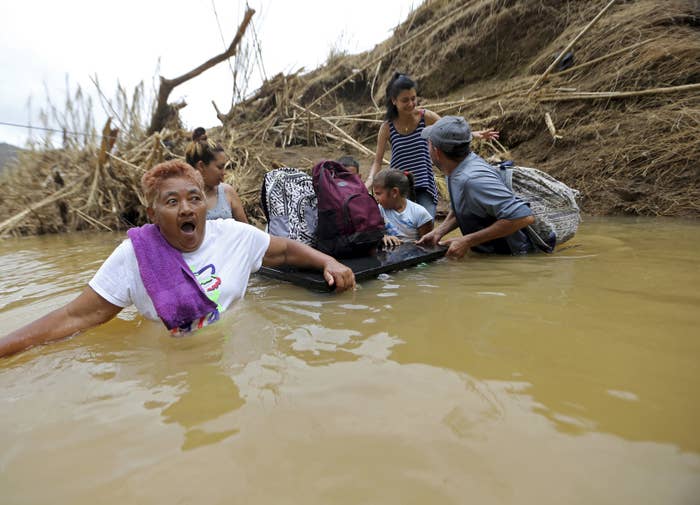 In the first weeks after the hurricane, Puerto Rico insisted only 64 deaths could be directly attributed to Hurricane Maria, even as families and funeral directors in at least two towns told BuzzFeed News that dozens of deaths directly linked to the storm were not being included in the government's tally.

BuzzFeed News also found that 911 possible hurricane victims were cremated without the government's permission and without being examined to see if their deaths were caused by the storm.
Still, during a visit to the island to survey the damage, President Donald Trump used the relatively low official death toll — which was then at 16 people — as a measure of how Puerto Rico had not experienced a "real catastrophe" akin to what New Orleans suffered following Hurricane Katrina.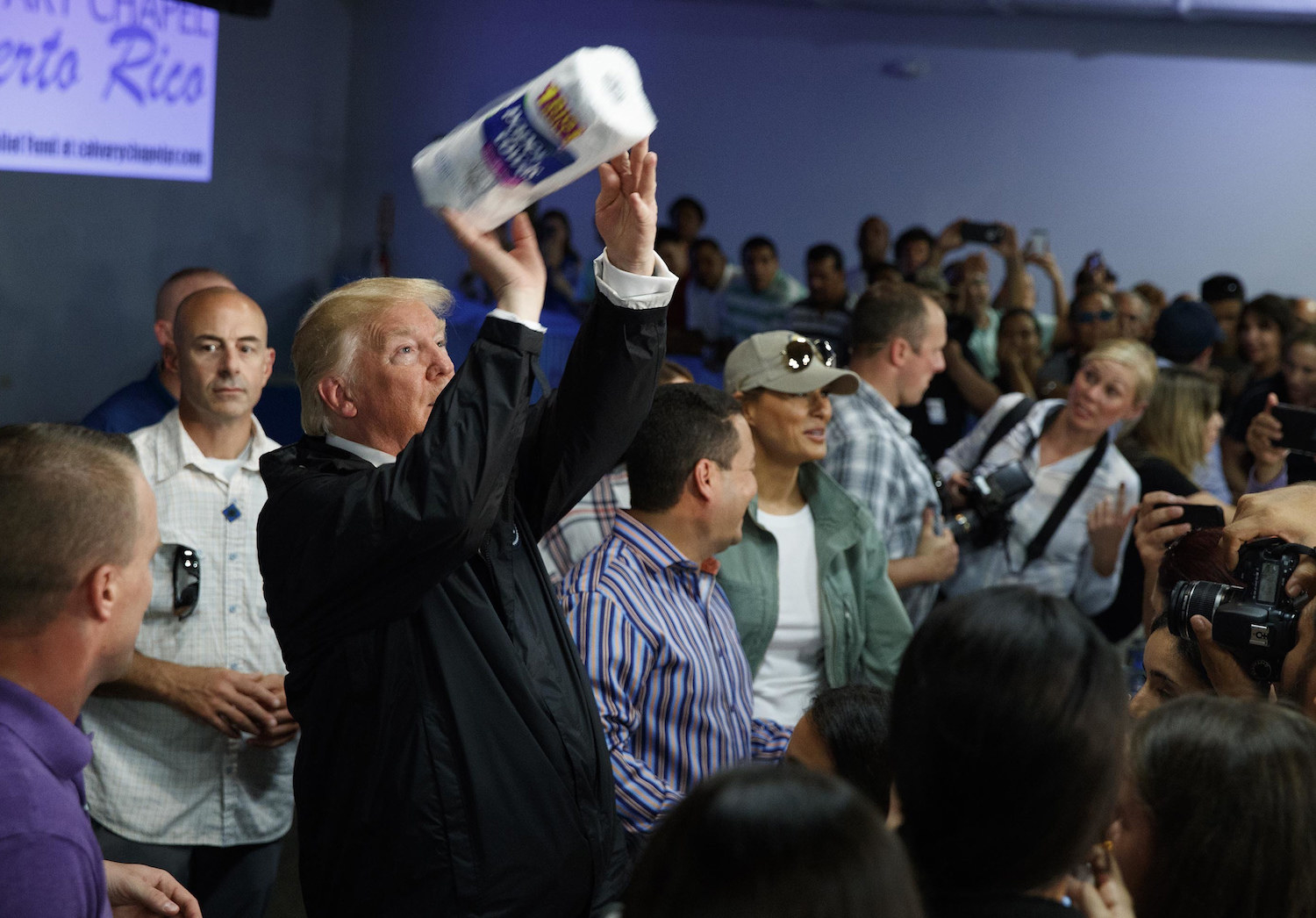 "You can be very proud of all of your people, all of our people working together," he said. "Sixteen versus literally thousands of people. Everybody around this table and everybody watching can really be very proud of what's been taking place in Puerto Rico."
But in the draft report published on Thursday, Puerto Rico acknowledges that the death toll "appears to be much higher" than previously estimated:

Although the official death count from the Puerto Rico Department of Public Safety was initially 64, the toll appears to be much higher. On June 13, the Government of Puerto Rico revealed that there were 1,427 more deaths in the four months after the hurricanes than normal (based on the previous four years), and it will update the official count after a George Washington University study is completed.
The report also acknowledges other research into the death toll, including a Harvard study that estimates it may be up to 8,500 because damaged infrastructure made it difficult for people to access health care.
It does not, however, explain why the death toll appears to be much higher than the official count, which Puerto Rican Gov. Ricardo Rosselló's administration defended as being an accurate figure for months after the hurricane.
In June, the government simply released statistics showing an increase of 1,427 more deaths than what was normal in previous years in the four months after the hurricanes, but did not link these deaths to Hurricane Maria.
"The official death count takes into account people that died, directly, because of the storm, or indirectly, so it is important to state that we are going beyond what is asked for," Rosselló said on BuzzFeed News' AM to DM in defending the official death toll in November, which then stood at 51.
His office has not responded to BuzzFeed News' request for comment on the 1,427 figure, however, a spokesperson for the Federal Affairs Administration in Puerto Rico, Pedro Cerame, told the New York Times that "[they] definitely acknowledge this is a realistic estimate."
"We don't want to say it out loud or publicize it as an official number," he said. "The official number will come, and it could be close. But until we see the study, and have the accuracy, we won't be able to recognize the number as official."

George Washington University's commissioned report on the hurricane-related deaths is reportedly due to be published next month.