This Is How Millions Of Floridians Are Coping Without Electricity
"You lose power in Florida, it takes forever to get it back."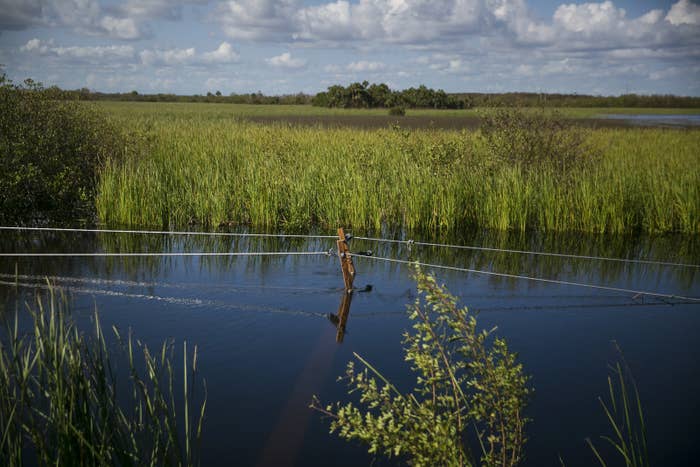 MIAMI — If there's one thing everyone in Florida is desperate for after Hurricane Irma, it's power – and not of the political kind.
Floridians are desperate to run their air-conditioning units and recharge their cell phones. More than 4.3 million Floridians were still without power as of 9 p.m. Tuesday evening. Many streets do not have working traffic lights or street lights. Local Miami FM radio stations, such as 97.3, talk about how the "one thing" everyone wants is power.
At the peak of the storm, around 15 million Floridians lost power. In Miami-Dade county, 596,900 households, making up 52% of the county, were without power as of Tuesday night. But how is everyone surviving without being able to just plug something in?
Hialeah resident Al Sacerio, 63, finally used the generator he'd bought eight years earlier, for the very first time, after Irma caused him to lose power on Sunday.
"Yesterday, we broke it out of the box," the Miami-Dade resident told BuzzFeed News.
But why has he owned a generator for nearly a decade that he has never been used? "That's an item you've got to have in your house in Florida; like a refrigerator out the back," he replied.
Many other Floridians agreed with him, ready with generators in preparation for the loss of power, particularly in rural areas accustomed to heavy storm damage.
"You lose power in Florida, it takes forever to get it back," said Fred Ayres, 33, a boat captain from Everglades City, which is part of Collier County, where 84% of customers were without power as of 9 p.m. Tuesday.
Ayres had a generator but was desperate for power to return so he could run the filters in his home aquarium and keep his fish happy.

Over in Tamiami Trail, a reservation area home to the Miccosukee Tribe of Indians in Miami-Dade County, Erin Tiger, 33, who sews clothing, had tried three different shops in Homestead, Florida (a one hour drive from her house), before she'd been able to finally hunt down a generator before the storm.
Two days after the storm, the generator was strong enough to power a portable fan and other appliances, but not the one thing she desperately wanted: AC.
Her friend Kalya Bowers, 27, also wanted power to return for two key reasons: "The AC and internet. Modern life."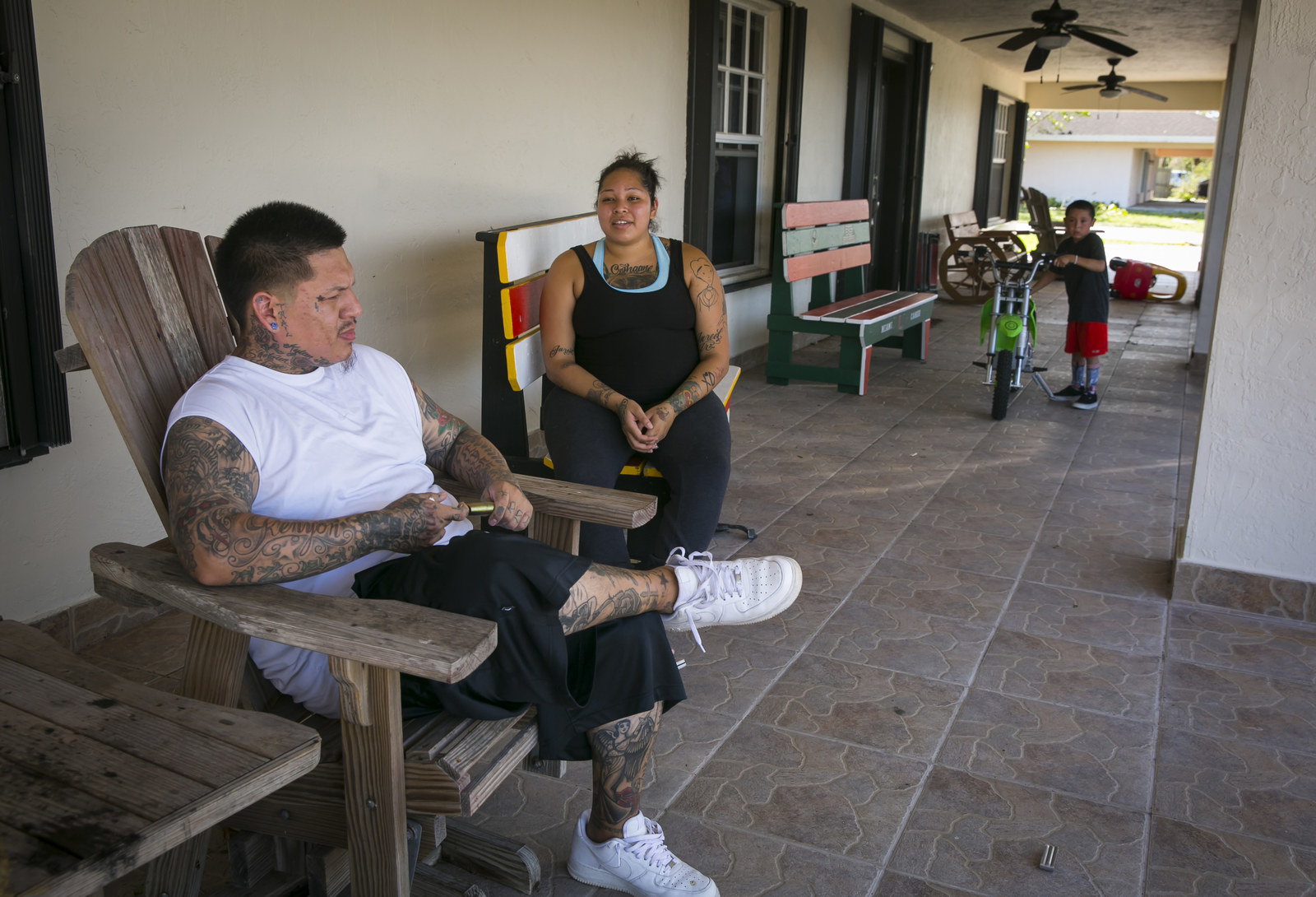 The need for cooling also worried Dylan Geraci, a 35-year-old commyodities trader, who lives in Alva and has a weekend fishing trailer in Everglades City. Both his home and trailer were flooded and lacking in power.
"I can't take another night of no AC. I'm whooped," he said, explaining he was going to stay at a friend's house instead. "I've got one buddy in town who has it."
He was charging his phone in the car while driving. His Alva home has a small generator – just enough to run the TV and a coffee machine.
Geraci was also waiting for power to return in Alva so he could grab generators from his friends' homes and use them to power humidifiers and fans to dry out his elderly neighbor's home.
"They sold out of generators before the storm," he said.
And not everyone had the opportunity or resources to buy one. Residents of Southwind Village, a mobile home park in east Naples, in Collier County, were working around having no electricity.
"We need a generator because we don't have power. All of the food spoiled," said Claudia Matheo in Spanish. "Independently of all that, we're OK, which is what's most important."

Matheo was outside of her mobile home wearing waders and making tortillas on a gas grill. She said the family had a can of beans and some meat leftover — but after that, they'll be out.
Outside of a Publix grocery store in Naples, two women sat waiting for their phones to charge on working outlets. A third woman approached them: "Can I use that outlet?"

Rebecca, who did not want to give her last name, was one of the women charging her phone. She said she had saved the last of her battery in case she had to make an emergency call, so she had told her family she would be out of touch.
"I kept telling them, I will notify — I'm down to one bar, and I'm saving that," she said. "None of them would listen."
Last night, Rebecca said the sheriff's department did a welfare check at her niece's request. "I said, sir I'm fine. I said, I told them not to call."
On her way out of a store, another woman pointed out the people charging their phones laughingly.
"It's not funny," Rebecca said when the woman walked away.