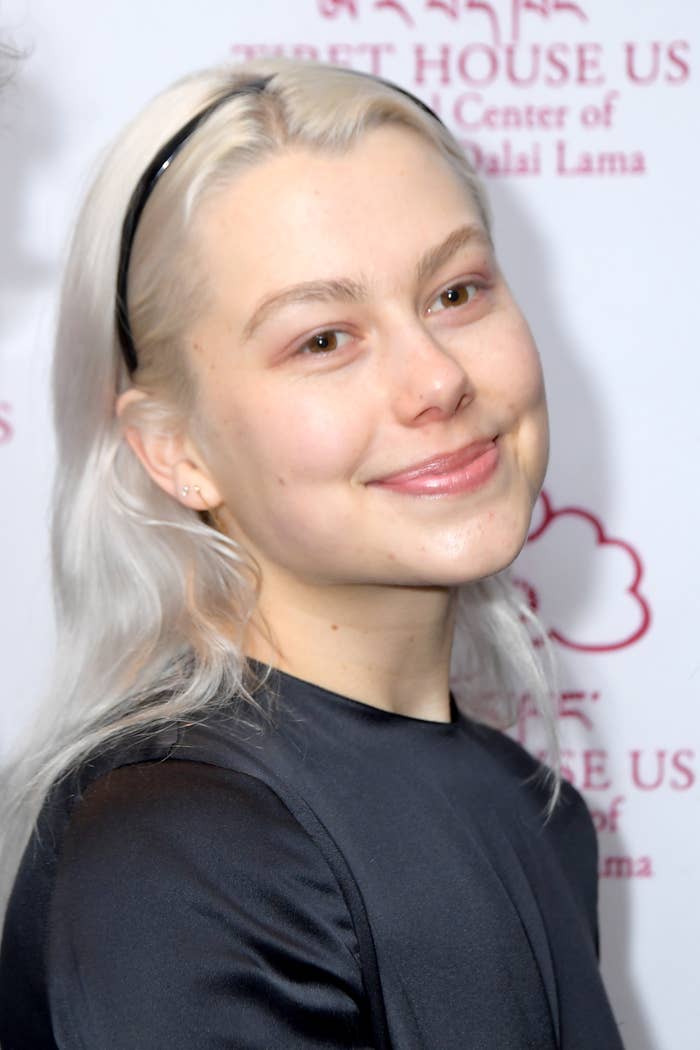 Artist Phoebe Bridgers just wants you to know that she fulfilled her Election Day promise to cover '90s classic "Iris" by the Goo Goo Dolls if Donald Trump lost.
Six days after Joe Biden secured enough Electoral College votes to become the next president, Bridgers released the track, with backing vocals by singer-songwriter Maggie Rogers, on Friday morning.
On Nov. 3, Bridgers — whose latest album, Punisher, came out in June — tweeted "if trump loses I will cover iris by the goo goo dolls."

The shenanigans were first started by a singer named Austin, who makes music under the name Loud Letters, who posted a video of themself singing "Iris" in the dreamy acoustic vibes of Bridgers a month ago, tagging her on social media.

"I'm going to actually do this," Bridgers responded to them on Instagram.
As soon as the election was called for Biden last Saturday, fans began pressuring Bridgers for the cover.

The Goo Goo Dolls even jumped in themselves, wondering exactly when the song was going to happen.

"We're waiting..." the group tweeted, along with a GIF of Judge Judy tapping her watch.
On Thursday night, Rogers, who received a Grammy nomination for best new artist last year, tweeted a lyric from the song and tagged Bridgers, hinting that she was involved.
On Friday morning, Bridgers tweeted out the song, thrilling fans.
"I am healed it's incredible," wrote one.
The track is only available for 24 hours on Bandcamp, with all proceeds going to Fair Fight, the organization set up by Stacey Abrams to promote fair elections and voter registration in Georgia and around the country.