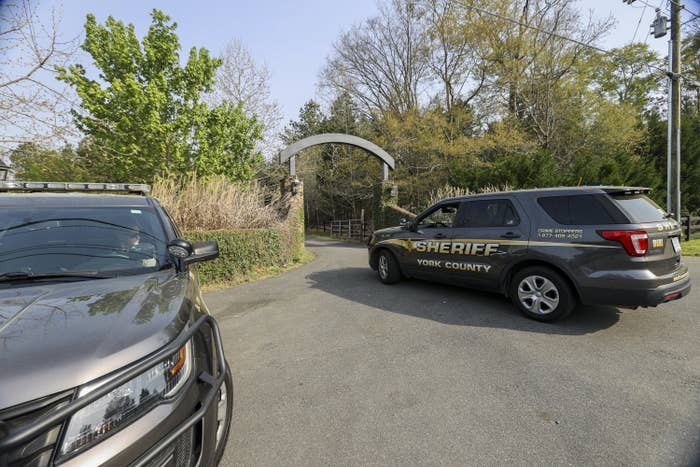 Former NFL player Phillip Adams is suspected of shooting and killing six people — including a well-known doctor, his wife, and their two young grandchildren — before killing himself.
The Associated Press first identified Adams, 32, who started his NFL career with the San Francisco 49ers in 2010, as the shooter on Thursday. His father, Alonzo Adams, confirmed the news to WCNC-TV.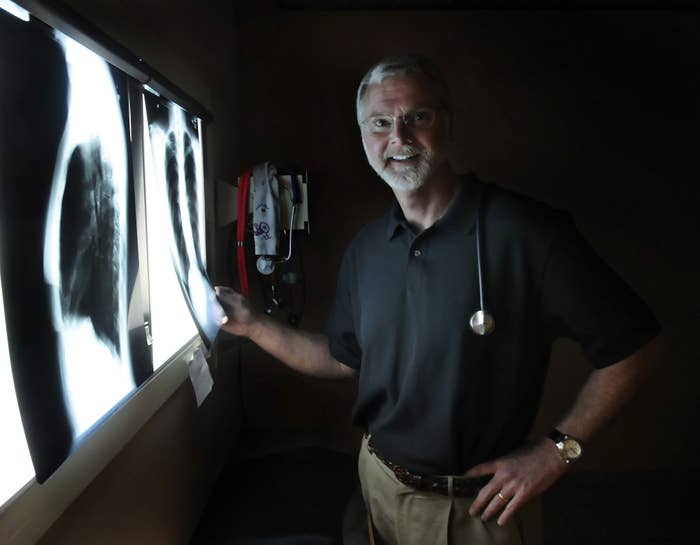 The AP reported that Adams had been a patient of Dr. Robert Lesslie, a well-known doctor in Rock Hill, South Carolina. York County Sheriff Kevin R. Tolson later disputed that in a press conference on Thursday, saying: "We have no indication right now that there was a doctor-patient relationship between Dr. Lesslie and Phillip Adams."
The shooting took place at Lesslie's home, where Adams is suspected of shooting and killing the 70-year-old doctor, his 69-year-old wife, Barbara Lesslie, their 5- and 9-year-old grandchildren, and James Lewis, a 38-year-old man who had been working at the property. Another man working at the property was injured, the York County Sheriff's Office said.
On Saturday, authorities said another man working at the property, Robert Shook, 38, died of his injuries, becoming the sixth victim.
Lesslie had spent decades in the Rock Hill area working as a doctor with a focus on emergency medicine. He founded Riverview Medical Center, which provided hospice and palliative care house calls. He also spent 25 years as a physician and medical director at Winthrop University and 15 years as the medical director of the emergency room at Piedmont Medical Center.
"Dr. Lesslie lives in Rock Hill with his wife, Barbara and their golden retriever, Moses, several miniature horses, goats, donkeys, chickens and a lot of bees," reads his biography on the Riverview website. "They have four grown children and eight growing grandchildren. He enjoys golfing, traveling and bagpiping."
George Hynd, the president of Winthrop University, paid tribute to him in a Facebook post.
"His contributions to our community were wide ranging, and students, in particular, have long benefitted from referrals to his practice when additional care was needed beyond our scope," wrote Hynd. "I personally will be forever grateful to him for the advice and counsel he provided to our COVID-19 response team as we opened the campus last fall to residential living and learning. We simply would not have been able to successfully open and provide on-site quarantine and isolation support if it were not for Dr. Lesslie."
Lewis, the man who was working at Lesslie's home when he was shot and killed, was a single father of three children, according to Fox 46. His parents, Tom and Linda Lewis, told the news station that their son was working on Lesslie's air conditioner when he was killed.
"I keep on thinking I'm going to wake up and this will have all faded away as a bad dream," his father said.
Lewis and a colleague, who was injured in the shooting, worked at Gaston Sheet Metal Services, where he is listed as a service adviser who repairs heating and cooling systems.
"Both men involved in this incident are long-standing, beloved members of our family at GSM," said the company in a note placed on the front door of the company's office, according to WSOC-TV. "These men embody the values we strive to achieve at GSM and are family focused, up-beat, and wonderful team members who cared about all the people they encountered. In the coming days, our focus is on helping these families and our team members cope with this tragedy. ... Please continue to keep our families in your thoughts and prayers in the coming days."

Alonzo Adams said that after the shooting at Lesslie's home, his son returned to his parents' home and, after police arrived, killed himself.

An NFL player from 2010 to 2015, Adams played for the 49ers, the New England Patriots, the Seattle Seahawks, the Oakland Raiders, the New York Jets, and the Atlanta Falcons.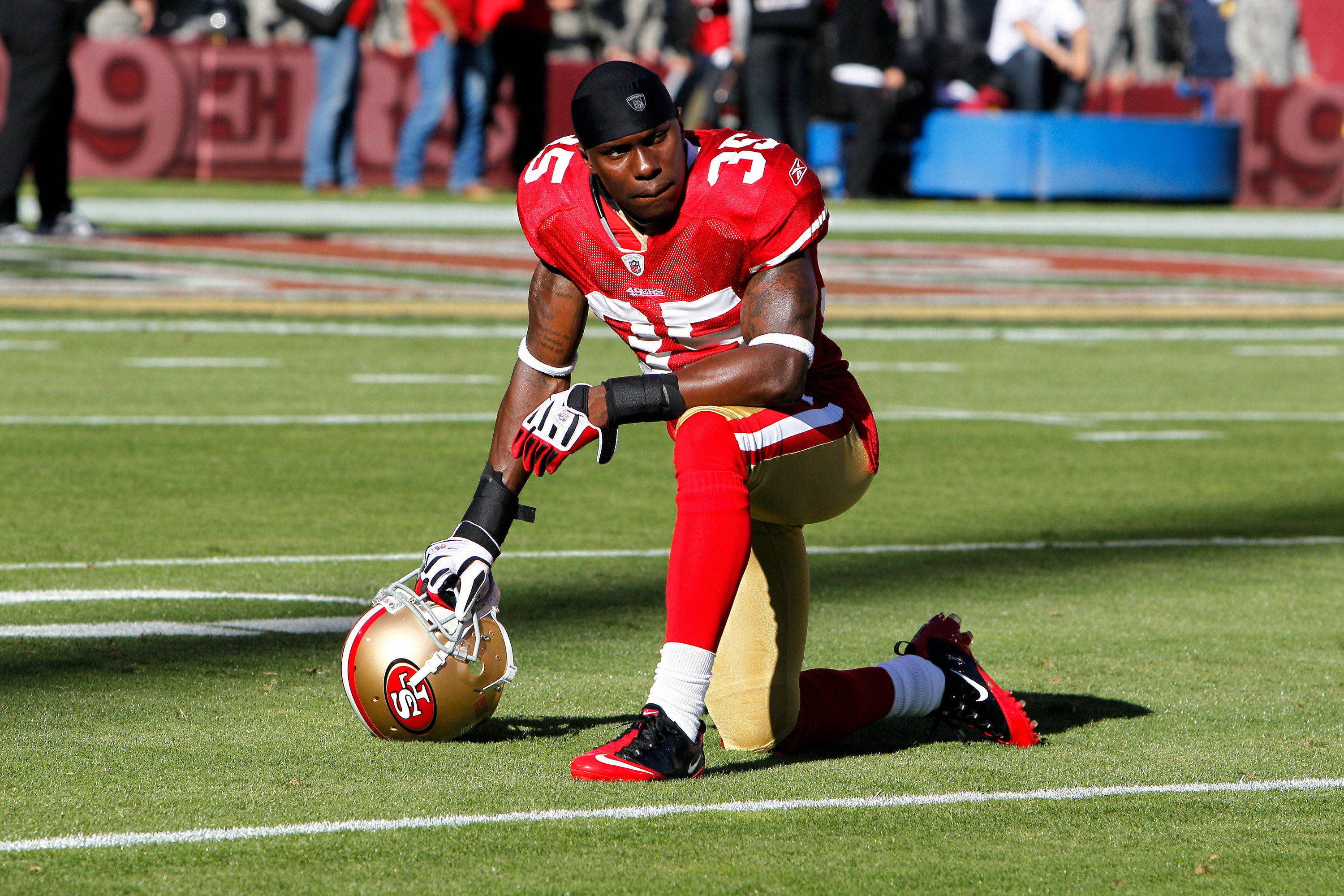 Adams often played as a cornerback, the position found by the NFL in a 2017 report to sustain more concussions than any other.
"I think the football messed him up," his father told WCNC when asked for information on what happened Wednesday. "He didn't talk much."

Adams grew up in Rock Hill, which calls itself "Football City USA," thanks to its role in producing so many college and professional football players.
His father said Adams recently returned to his parents' home after living in Fort Mill, South Carolina. He expressed his horror at his son's actions, adding that he used to be a patient of Lesslie's.
"We pray for the family," he told WCNC. "He used to be my doctor, a long time ago. I know they were good folks down there. I don't know what happened."
The shooting at the Rock Hill home is the latest in recent days where multiple members of a family were killed at once. In Brooklyn on Monday, a man killed his daughter's mother and two sisters at a birthday party. That same day, six family members were killed by two brothers in Dallas who had made a murder-suicide pact.
UPDATE
This story was updated with the death of the sixth victim.