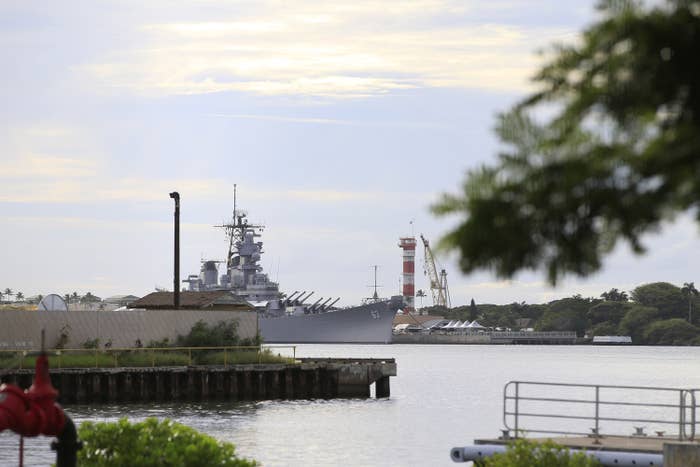 A US sailor who opened fire on a dock at the Pearl Harbor Naval Shipyard, killing two Defense Department employees and injuring a third, was armed for security duties at the time of the shooting, authorities said.
On Friday, officials identified the victims — Vincent Kapoi Jr., a metals inspector apprentice, and Roldan Agustin, a shop planner — as the two civilian Defense Department employees killed in the shooting. The third employee, who was injured in the shooting and is in stable condition at a local hospital, has not been named publicly.
The gunman, identified as Gabriel Antonio Romero of Texas, was assigned as a duty watch stander when he used his service weapon to shoot three civilian employees on a dry dock at the Joint Base Pearl Harbor-Hickam near Honolulu around 2:15 p.m. Wednesday, according to Norm Dominesey, special agent in charge for the Naval Criminal Investigative Service's Hawaii field office.
The shooter, a machinist's mate auxiliary firefighter who was serving aboard the USS Columbia, died from a self-inflicted gunshot wound, officials said.

Several thousand shipyard employees were working at the base at the time of the incident. Witnesses reported seeing the shooter firing on the victims before turning the weapon on himself, all in about 23 seconds, Dominesey said.
A motive for the shooting is still being investigated, though authorities said they do not believe the incident was tied to domestic terrorism and that the shooter did not appear to be motivated by any particular ideology.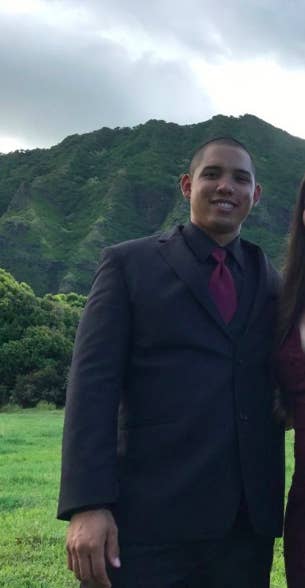 Kapoi, 30, was identified by his family on Thursday, with his wife Tara confirming his death to the Associated Press. According to Facebook posts, the pair married earlier this year.
He grew up in Waianae on the island of Oahu and came from a family of shipyard workers, according to Hawaii News Now.
He was of Native Hawaiian and Filipino heritage and graduated from the University of San Francisco in 2011, his college roommate Daniel Vu told Honolulu Civil Beat.
"He was very giving, very generous, and willing to sacrifice a lot," said Vu, describing how Kapoi would wake up at 3 a.m. to work on the docks to pay for his college tuition.

His sister Theona described her brother as "that easy going, fun loving, 'let's do this' man," in a statement read to media on behalf of the family.
"On the 4th of December, our lives changed forever," she said. "The loss of a son, uncle, friend, husband and brother, my brother Vincent."

She noted that the family still had "so many unanswered questions" about her brother's death.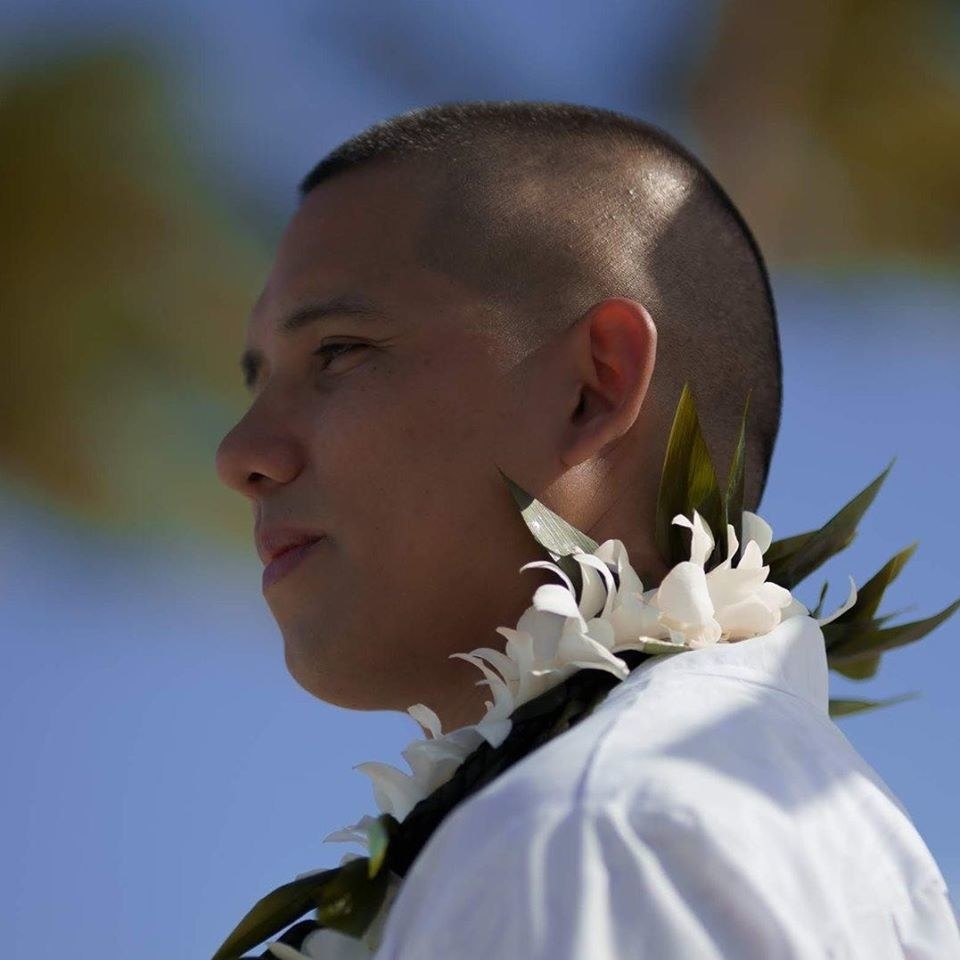 "We all have to be honest, it changes nothing because we can't bring him back," said Theona. "What we do have to do and we must do, is honor his memory, keep him alive in our hearts — and please keep him in your hearts and always remember good times."
Kapoi ran a personal finance podcast and, according to his LinkedIn profile, sold life insurance.
Agustin, 49, grew up in Waipahu, close to the Pearl Harbor base, and studied at Honolulu Community College, according to his Facebook page.
In a statement to Hawaii News Now, Agustin's family said their son had served in the US Navy and retired from the Army National Guard.
Recently he'd been working as a shop planner at the Pearl Harbor Navy Shipyard as a civilian employee.
"He was a loving son, brother, uncle and friend to many," said the family in a statement.
"Having grown up in Waipahu, Roldan enjoyed working on cars with his friends and spending time with his family and adored his nieces," the statement said. "We will forever remember Roldan to be humble and honest, and a generous and patient man."