Heather checked her phone when a text arrived from her mom saying her wealthy cousin from Los Angeles had just flown to Puerto Rico; it was his annual weeklong fishing trip with the boys and the pandemic wasn't stopping them. He jetted off to stay in a private house with a chef, housekeeper, and fishing guides.
It was the peak of the pandemic in California, when 1 in 5 people in LA County were testing positive for COVID-19 in January, and Heather, who is a nurse and asked to be identified only by her first name to protect her privacy, was working a busy shift. "I had double the amount of patients I was legally allowed and they were all on death's doorstep," she said.
For the last year, she had worked exclusively on COVID intensive care units, traveling around California to hospitals desperate for staff. The only break she had from work was a result of catching COVID herself. So when she heard about her cousin's luxury escape, it was hard to see his wealth not merely as privilege, but as a form of recklessness amid widespread devastation that led public health officials to recommend that people avoid nonessential travel to control the spread of the virus. Money seemed to buy freedom from consequences, and to allow self-interest to thrive. "I had always considered him an entitled rich kid, though I loved him," she said. "Now, whereas I still love him, I don't hold out hope for change."
As the pandemic revealed stark inequalities in American society, it also changed how many people view money and privilege. Sen. Ted Cruz was caught flying to Cancun while Texas buckled under both COVID and a power crisis during a deadly winter storm. Kim Kardashian hosted an island birthday romp for friends and family in Tahiti while the pandemic raged. They were just two of many wealthy people who were seen carelessly using their vast resources for their own pleasure rather than to help as millions struggled with the impacts of COVID: unemployment, displacement, poverty, and hunger. Meanwhile, essential workers like Heather stayed put to provide necessary services, sometimes for low wages.
BuzzFeed News asked readers to tell us about the outrageous displays of wealth they had witnessed during the pandemic. One person saw loved ones travel by private plane to the Super Bowl; another said a friend complained about how long it took to build a pool mid-pandemic; several people complained about friends and family who posted Instagrams of themselves jetting across the country and around the world on vacation.
Jacquelyn Delgado, a 53-year-old graduate student, said years of living in Mamaroneck, New York, an affluent area, prepared her for how the wealthy would respond in a crisis. "Rich people gonna rich people," she told BuzzFeed News.
She said she noticed people using their wealth to take over physical spaces for exclusive use — snapping up homes to rent to outsiders at inflated prices or renting office spaces to use as school "learning pods" for kids.
"I fully expected the wealthy to do what they always do," said Delgado. "And it was the Trump era, so 'Screw you, I got mine' was just lived out loud."
Ashley, a recent college graduate who asked not to be identified by her full name, said 2020 was supposed to be a big, exciting year. Instead, her last semester of college was spent at home, attending Zoom classes at Penn State. After graduating, she eventually found a job in Wyoming. Then her father, who worked in the maintenance department at a hospital in Pennsylvania, was diagnosed with COVID-19 in November. On Thanksgiving night, they took him to the hospital as he struggled to breathe. He died the week before Christmas.
"He was a friend to everyone he met," said Ashley. "He was so exceptionally proud of his wife and his kids." As she struggled with this heavy loss, Ashley watched in frustration as wealthy people from California and the Pacific Northwest bought up property in Wyoming so they could work from home in comfort.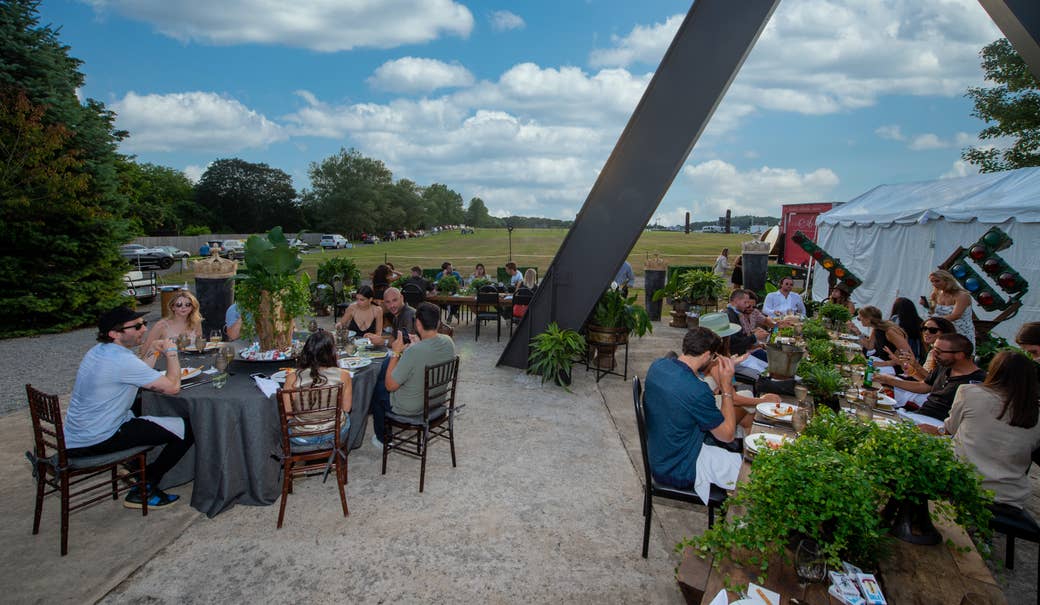 It wasn't just that people were driving up real estate prices, but that they were both wealthy and unexposed to the kind of risks that led to her father's death. "My father was an essential worker," said Ashley. "There are people who have to go to work every single day, in fast-food restaurants and grocery stores. They can't stay home."
Ashley also saw her wealthier friends posting vacation photos from Colorado and Hawaii with their masks off. One friend blocked Ashley on social media after she commented about safety in a post showing a group of unmasked people (the friend held a large wedding weeks later).
"That was a slap in the face," said Ashley. "It makes you realize how little people actually care."
She's not alone in seeing wealth impact her friendships. Sheeny Ng, a college student from Los Angeles, said a group of her high school friends started posting videos on Snapchat of their trip to Hawaii to celebrate a 21st birthday party before any of them had been vaccinated. "The wealthier ones are able to travel and not care whether it would impact low-income and marginalized communities that don't have access to healthcare resources," she told BuzzFeed News. "Wealth and money are so powerful, yet toxic," she said
"I think the pandemic really actually unmasked us all."
Ng had moved back home to Seattle when the pandemic hit, partly to help her family save money, although it ended her three-day-a-week job as a kindergarten worker. After nearly a year of no employment, her college hired her to make donor calls from her parents' home. Unlike her former high school classmates, she avoided hanging out with friends because she was concerned her family could be exposed to the virus.
Nikki, a 32-year-old teacher who lost her job because of the pandemic, watched in frustration as her siblings-in-law flew to Hawaii on the same day Los Angeles implemented a stay-at-home order. "They remind me of Daisy and Tom in Gatsby, not caring about the destruction they might leave in their wake," said Nikki, who lives in San Diego and asked not to be identified by her full name. "I think the pandemic really actually unmasked us all," she said. Nikki hasn't allowed them to see her newborn baby due to safety concerns from their reckless travel.
Others said the pandemic intensified their beliefs around money and politics.
Watching people host parties maskless, eat indoors, and go to clubs while hundreds of thousands of people were dying and receiving little support from their government pushed Holly Bruneau, a 34-year-old from Minneapolis who works in nonprofits, deeper into progressive politics.
"I've always been a tree-hugging liberal, now I'm a pissed-off socialist," she said.
The shifting views on wealth have left some conflicted about their own standing. For Heather, the nurse from California, the pandemic has been the most high-earning period of her life, essentially doubling her salary and leaving her with a "weird and guilty feeling."
"I refer to it as my blood money," said Heather, who has been diagnosed with PTSD from her nursing work during the pandemic. "I'm using it for therapy right now." ●