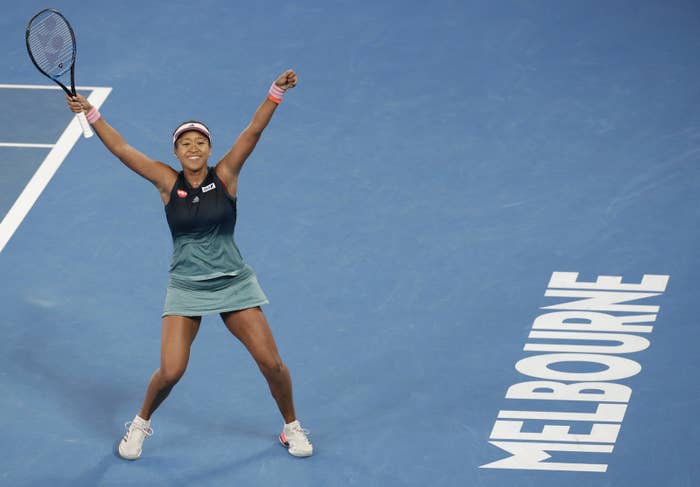 Naomi Osaka will become the world's No. 1 ranked female tennis player after she won the Australian Open on Saturday, making her the first Asian to hold the top spot in either men's or women's tennis.
Osaka, who represents Japan, beat Czech Petra Kvitová in Melbourne 7–6 (7–2), 5–7, 6–4.

"Thank you, everyone," she said after her win. "I am really honored to have played in this final."
The Australian Open was Osaka's second grand slam championship after she won the US Open in September in an emotional and controversial game against Serena Williams.
Osaka will officially become the top-ranked player Monday when the new results are released.
Li Na, a retired Chinese tennis player who was the first Asian player to win a grand slam, presented Osaka with the trophy.
"Huge congrats to Petra. I've always want to play you. You've been through so much and honestly I wouldn't have wanted this to be our first match," said Osaka after the match.
Osaka's win in Melbourne was a sharp contrast to her US Grand Slam final, where Williams was penalized a game after an argument with the umpire, an incident that resulted in a furious Williams calling out the umpire for what she said was sexist mistreatment of her.
The United States Tennis Association also fined Wiliams $17,000 for the game: $4,000 for the coaching warning; $3,000 for smashing her racket; and $10,000 for the "verbal abuse."
Osaka ended up in tears after the US Open when the audience booed the umpire's treatment, and she even apologized to the audience. "I'm sorry it had to end like this. I want to say thank you for watching the match," she said crying.
Williams told the audience to stop booing and congratulated Osaka.
Osaka, whose mother is Japanese and whose father is Haitian, has lived in the United States since she was 3 and has dual citizenship.

Her Australian Open win means she's now won back-to-back grand slams.