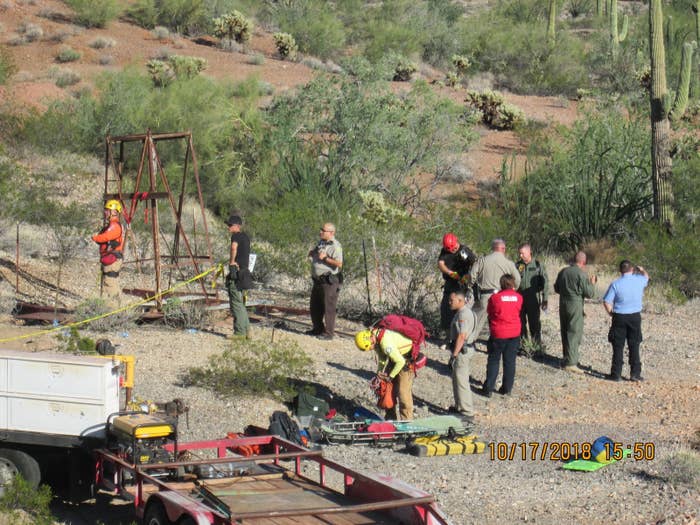 An Arizona man fell down a 100-foot mine shaft on Monday and was trapped there until Wednesday, when a concerned friend arrived to check on him and heard him screaming for help.
John Waddell, 62, was found dehydrated and with broken bones in the Maricopa County mine shaft.
He'd had to kill three rattlesnakes to avoid getting bitten.
"John is a tough SOB," said Mike Balowski, 67, a friend of Waddell's, who lives just a few homes up from him near Wickenburg, Arizona.

Balowski explained that Waddell was an experienced miner and had gone to his property in nearby Aguila to prospect for "old artifacts, semiprecious stones, some precious metals."
The property has two mines, and this particular one had not been explored in a while. Waddell had erected the structure over the mining shaft in the last week so that he could lower himself down by rope, explained the sheriff's office.

He was lowering himself into a mine when "he just lost the ability to control the friction on the descent down the rope," said Roger Yensen from the Maricopa County Sheriff's Office Mountain Rescue Posse, in a press conference.

Yensen led the 15-person rescue team that pulled Waddell to safety.

Balowski, who has spoken with and visited Waddell since his rescue, said his friend was about halfway down the shaft when "a device for rapelling down there failed," bringing him crashing to the mine shaft floor.
He said Waddell often heads out there alone, but always tells people when he's going so they can raise the alarm if he doesn't return. This time Waddell told another neighbor, Terry Shrader, that if he wasn't back by Tuesday to come to check on him.

On Wednesday, Shrader drove to the Aguila property, arriving there just after 1 p.m.
"Since he didn't come home yesterday, I was bound determined to come out here today," said Shrader, in an interview with ABC 15.

"As I pulled out my truck I could hear him hollering, 'Help, help!'" said Shrader, adding he felt guilty that he hadn't checked on his friend earlier.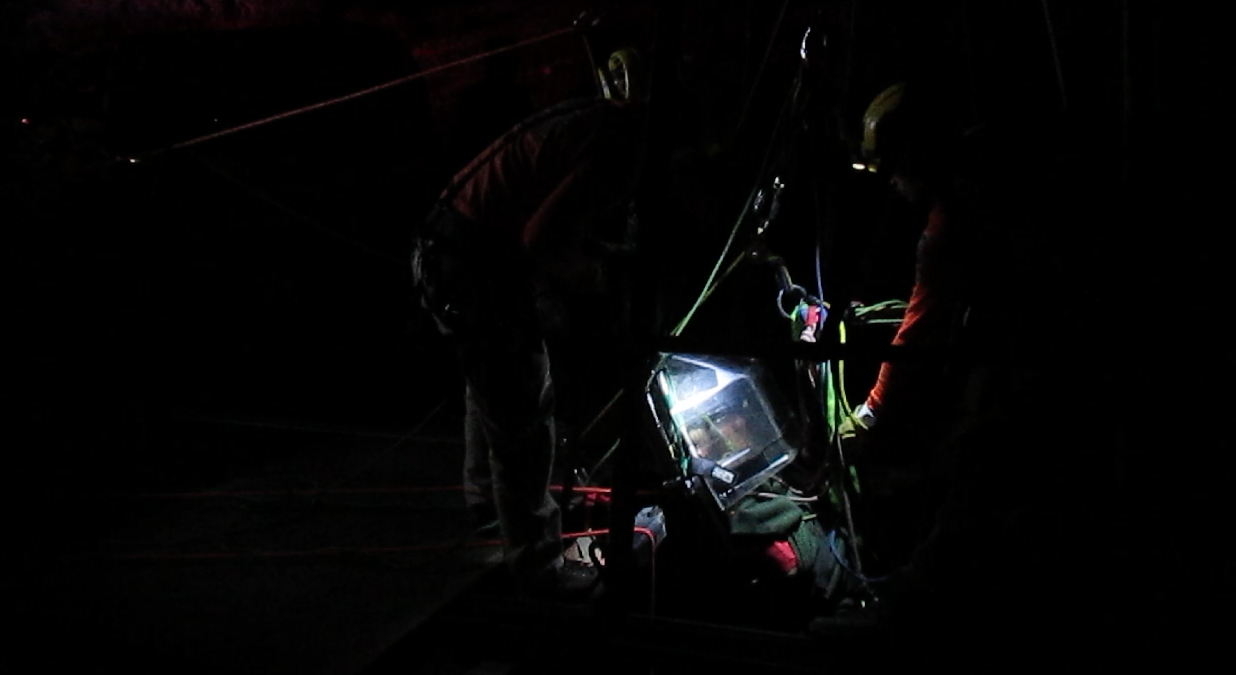 Shrader alerted authorities, who managed to pull Waddell out after a three-hour rescue mission, finally getting him out at nearly 7 p.m. in darkness.
"He thanked his friend for being there and saving him," said Yensen.
Balowski said Waddell is a Vietnam-era veteran and that "he was relying on his military experience for survival skills" to get himself through two nights trapped in the mine.
The shaft is only 8 to 10 feet wide, with little sunlight.
Since Waddell had expected to only be in the mine for around an hour, he had no water or food with him.
"Some snakes got close by him. He killed them," said Balowski, who wasn't totally sure how his friend killed the rattlesnakes but suspected he'd done it with a rock.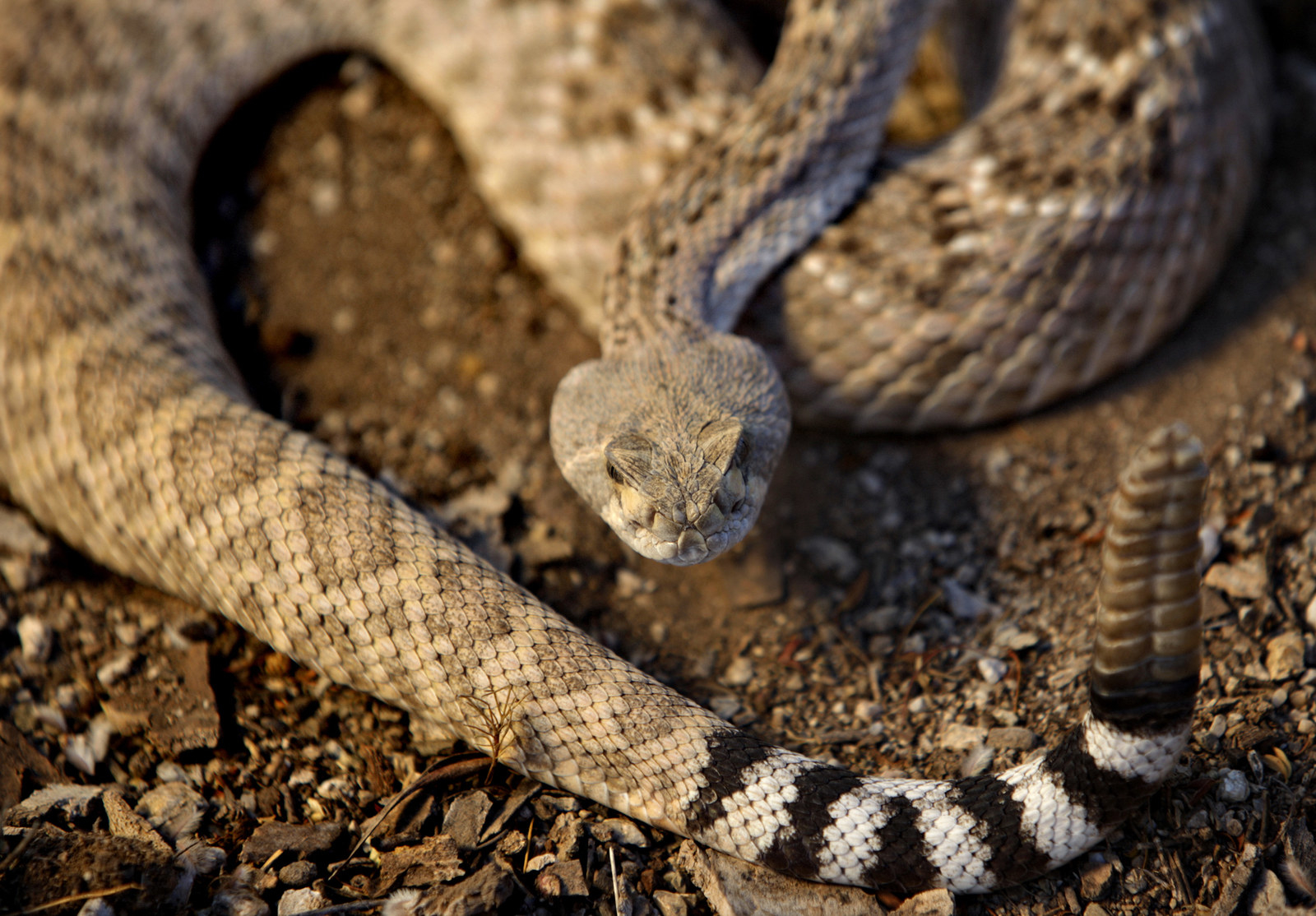 Yensen from the MCSO Mountain Rescue Posse said rescuers didn't encounter any snakes but that it was a "very technical, very challenging operation" to free Waddell.
Rescuers found him dehydrated with lower leg injuries and a friction burn on his hands from the rope.
"He was very calm," said Yensen. "He was in good spirits. He was happy to see everybody there."

The veteran underwent surgery due to his injuries on Thursday.

Balowski saw his friend before he underwent surgery and said he was doing well.
"I told him, 'Hey, brother' — he's like a brother to me. I told him I loved him and that I'm going to kick his ass when he gets better for being out there alone," he told BuzzFeed News.