Meghan McCain, the daughter of John McCain, and a conservative TV star, gave an emotional eulogy to her father at his Saturday funeral at the National Cathedral in Washington, DC.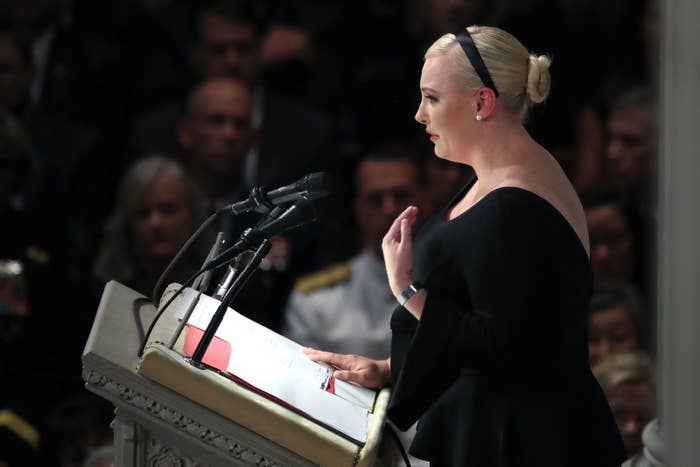 Her eulogy also shaded President Trump several times. Trump was not invited to the funeral amid his long-standing feud with the Republican senator.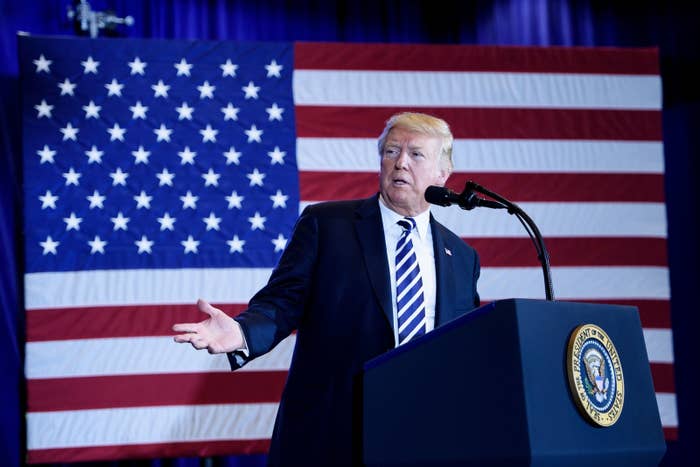 "We gather to mourn the passing of American greatness," declared Meghan on Saturday. "The real thing, not cheap rhetoric from men who'll never come near the sacrifice he gave so willingly, nor the opportunistic appropriation of those who lived lives of comfort and privilege while he suffered and served."
video-player.buzzfeed.com
Meghan spoke about how her father burned an illuminating brightness. "A few have resented that fire, for the light it cast upon them. For the truth it revealed about their character. But my father never cared what they thought," said Meghan.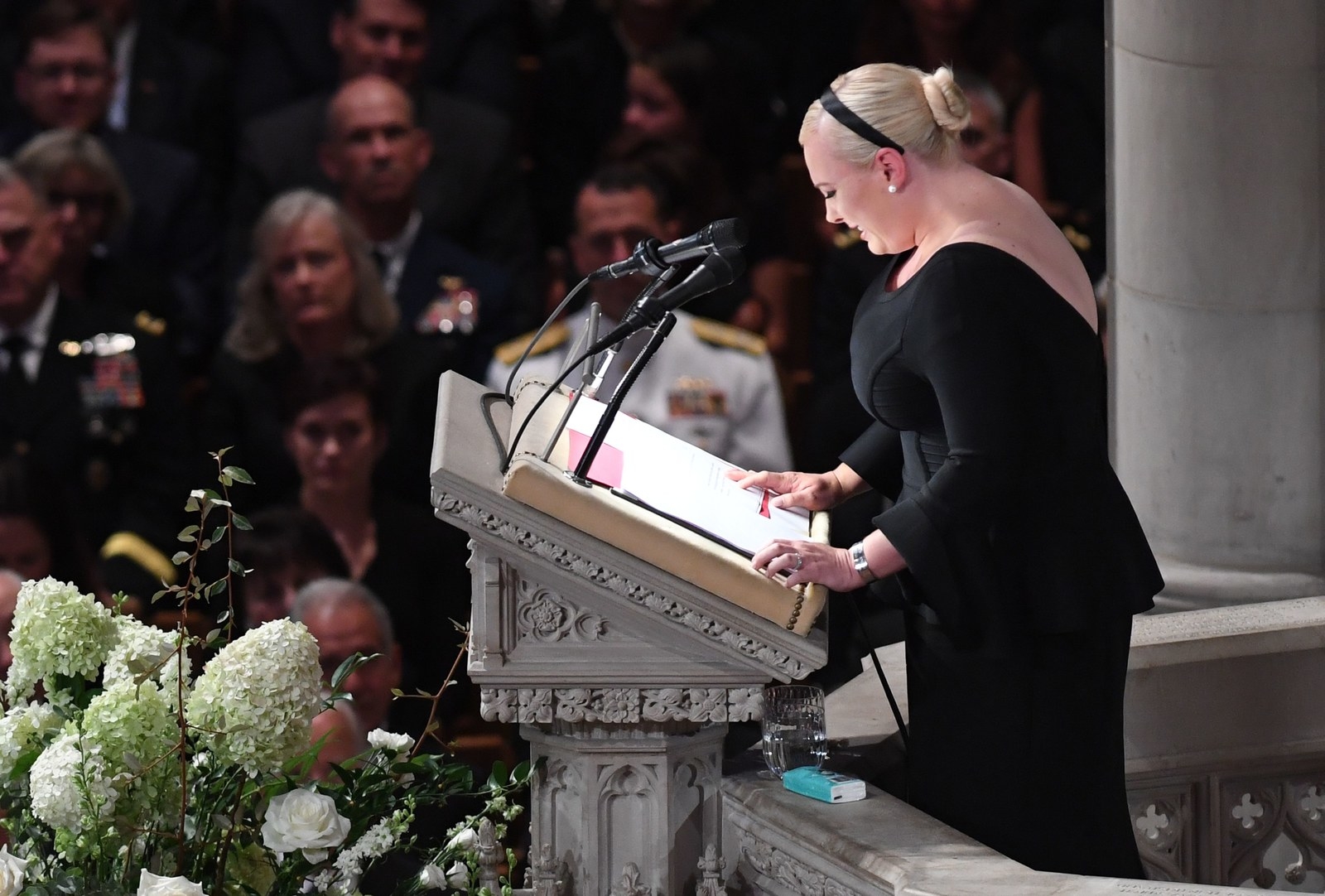 "America does not boast because she has no need to. The America of John McCain has no need to be great again because America was always great," said Meghan.
video-player.buzzfeed.com
Trump's 2016 campaign slogan was, of course, "Make America Great Again."
Her line earned lengthy applause from those in attendance.
Meghan also spoke about how McCain was a brilliant father, whose life was "defined by love."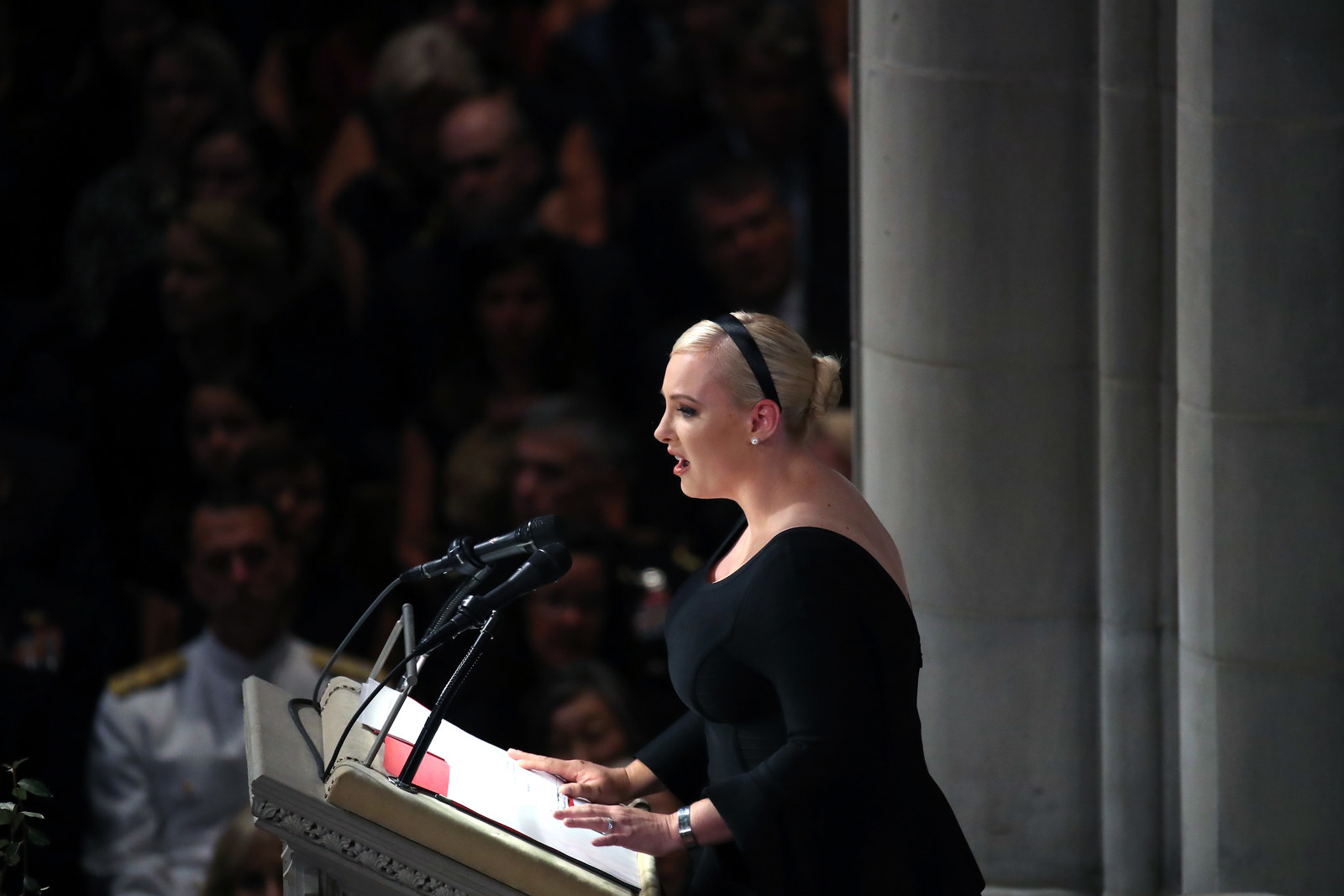 "The best of him, the greatest of his titles, and most important of his roles was as a father," she said.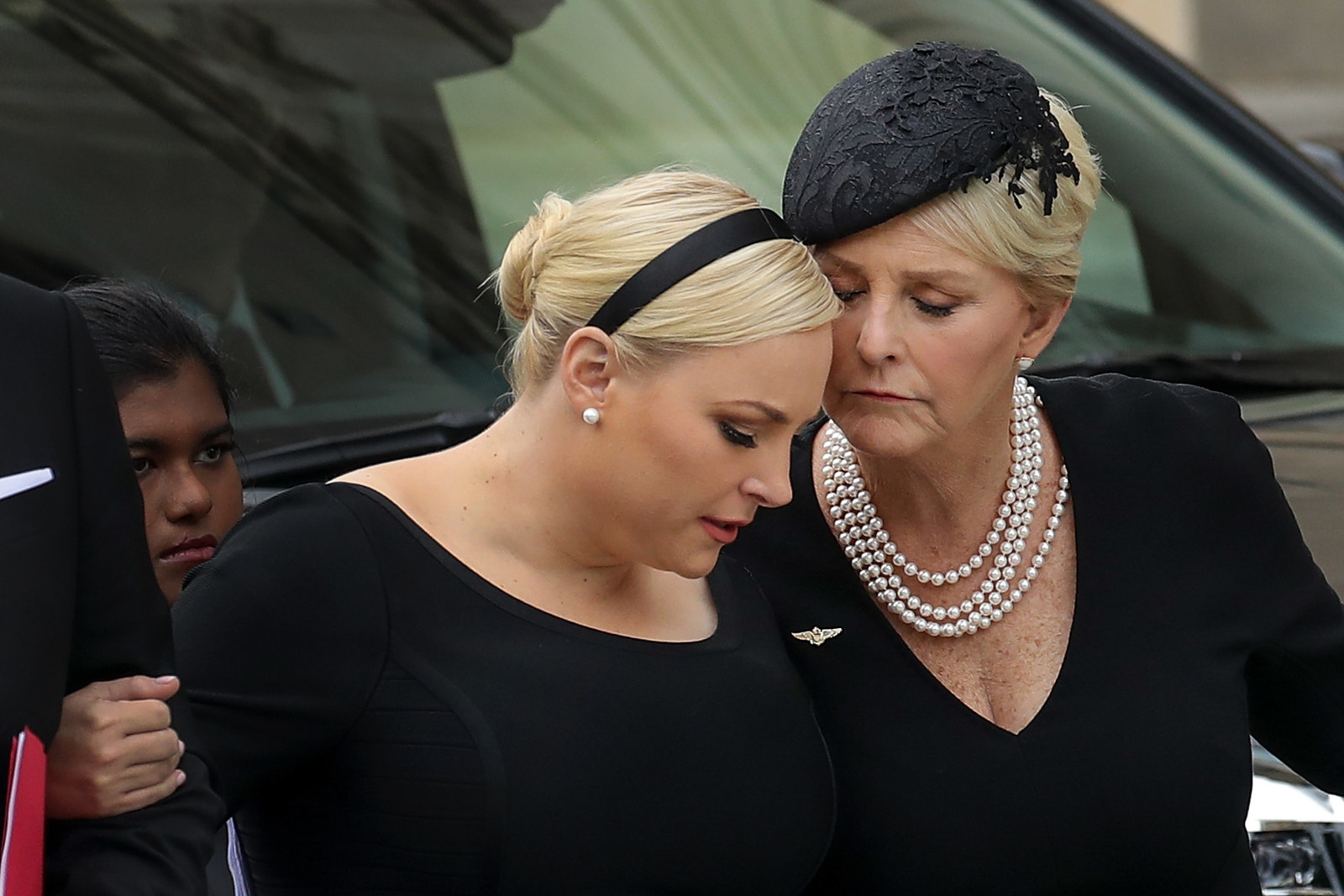 Meghan told a story of how she fell off her horse as a child and broke her collarbone. After returning from the hospital, her father insisted that she get back onto the horse immediately.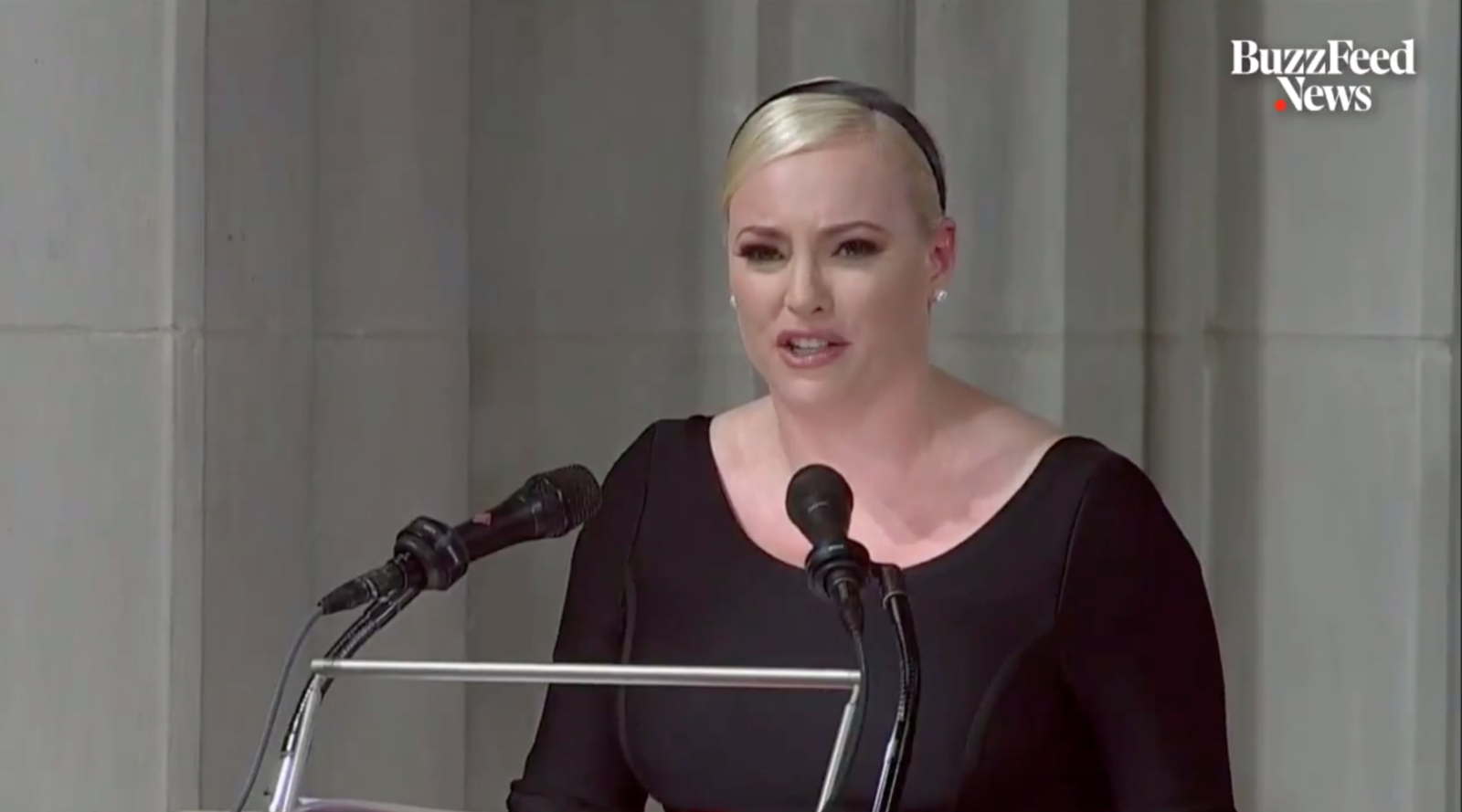 "My father had every reason to think the world was an awful place. My father had every reason to think the world was not worth fighting for. My father had every reason to think the world was worth leaving. He did not think any of those things," said Meghan.