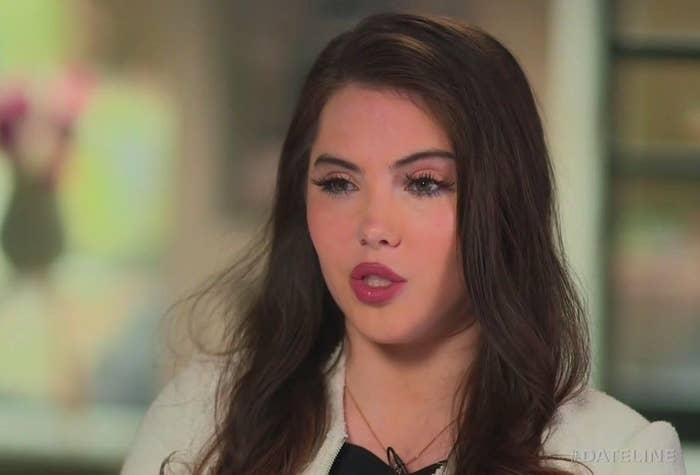 In her first public comments since Larry Nassar's January court hearing, Olympic gymnast McKayla Maroney said the disgraced doctor abused her "hundreds" of times and made her question if her gymnastics career was "really even worth it."
Speaking to NBC in a Dateline interview that aired Sunday, Maroney said Nassar told her that his abusive treatment was part of her "sacrifice" to get to the Olympics, and to keep it secret as others wouldn't understand.
Maroney is one of more than 200 women and girls who say Nassar molested them under the guise of performing what he said was a legitimate medical procedure. The former Michigan State University and USA Gymnastics doctor was found guilty on multiple counts of sexual abuse, as well as on federal child pornography charges, and sentenced to what amounts to a life sentence in prison earlier this year.
At his trial in January, 133 women and girls — including Maroney — gave victim-impact statements about the abuse they'd suffered.
In the Dateline special that aired Sunday, Maroney said that her "scariest" experience with Nassar happened in a hotel room in Tokyo in 2011. "He went, like, overboard that night," Maroney said.
She said that although he had abused her before, it was after the night in Japan that she knew something was wrong and wanted to tell someone.
"[It] was very, very hard for me not to acknowledge the fact that … this was not treatment. I was being abused," said Maroney, who was 15 at the time. "I was bawling, naked on a bed, him on top of me, like fingering me."

"I thought I was going to die," she said. "It was escalating."
"When he was done, I was so happy that I could walk away from that. I felt like I just escaped something," she said.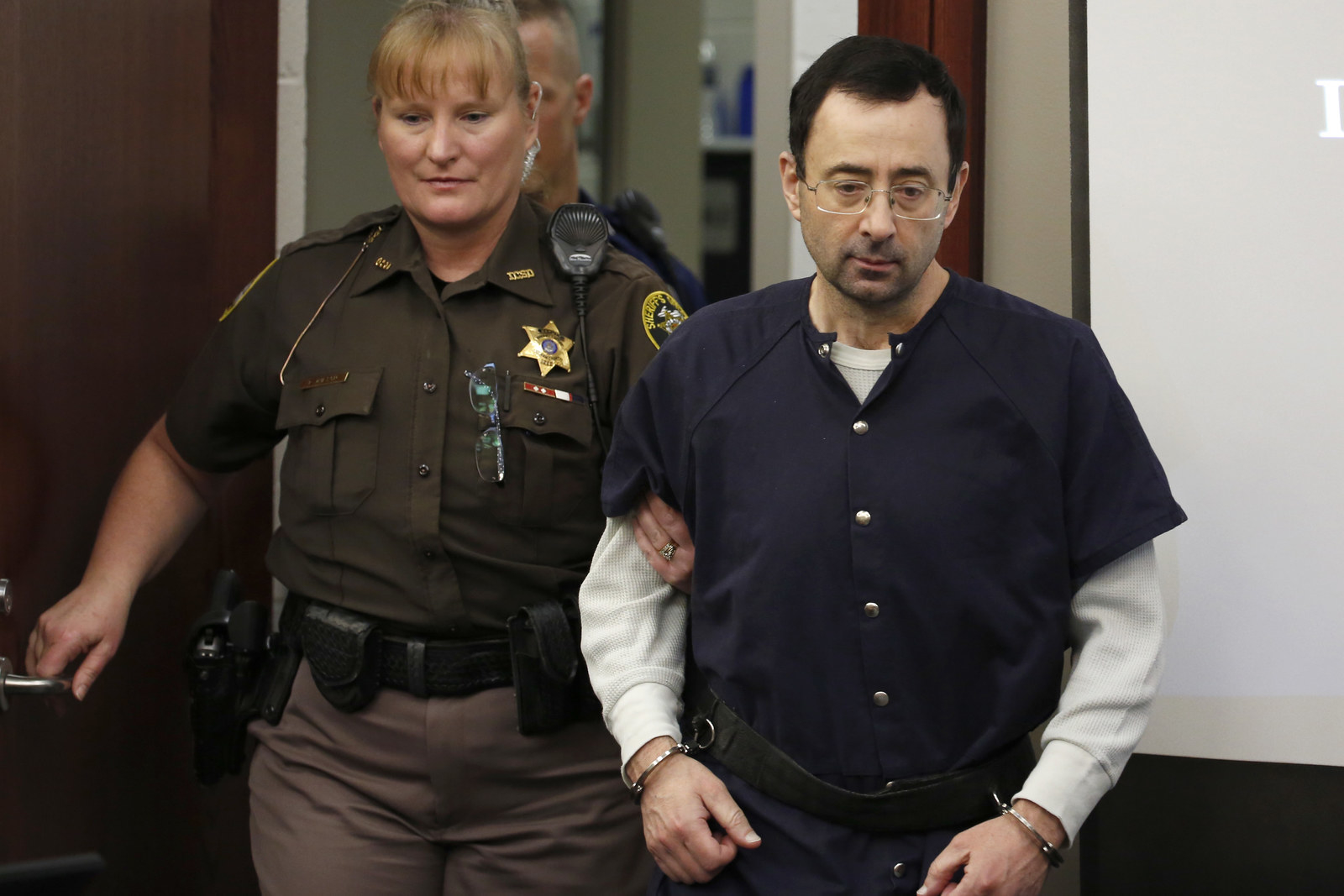 She said the next day she woke up and wanted to tell someone what happened. Later that day, she said, she mentioned the abuse out loud while in a car with other gymnasts and former USA Gymnastics coach John Geddert, driving back to the hotel after training.
"I just said, 'Last night, it was like Larry was fingering me,'" Maroney told NBC News. "I said this loud."

Maroney said there were gasps in response. She said Geddert did not react, but that another gymnast, whom she looked up to, rebuked her. "She was probably as confused as me," Maroney said.
The network said that three people who were in the car at the time confirmed Maroney's story. Geddert did not comment for Dateline's special.
Geddert was the owner of Twistars, a gymnastics club in Michigan where dozens of girls said they were sexually abused by Nassar, as well as a coach for the USA Gymnastics team. He was suspended by USA Gymnastics in January after gymnasts accused of him verbal and physical abuse. The Eaton County Sheriff's Office also opened a criminal investigation into Geddert in February.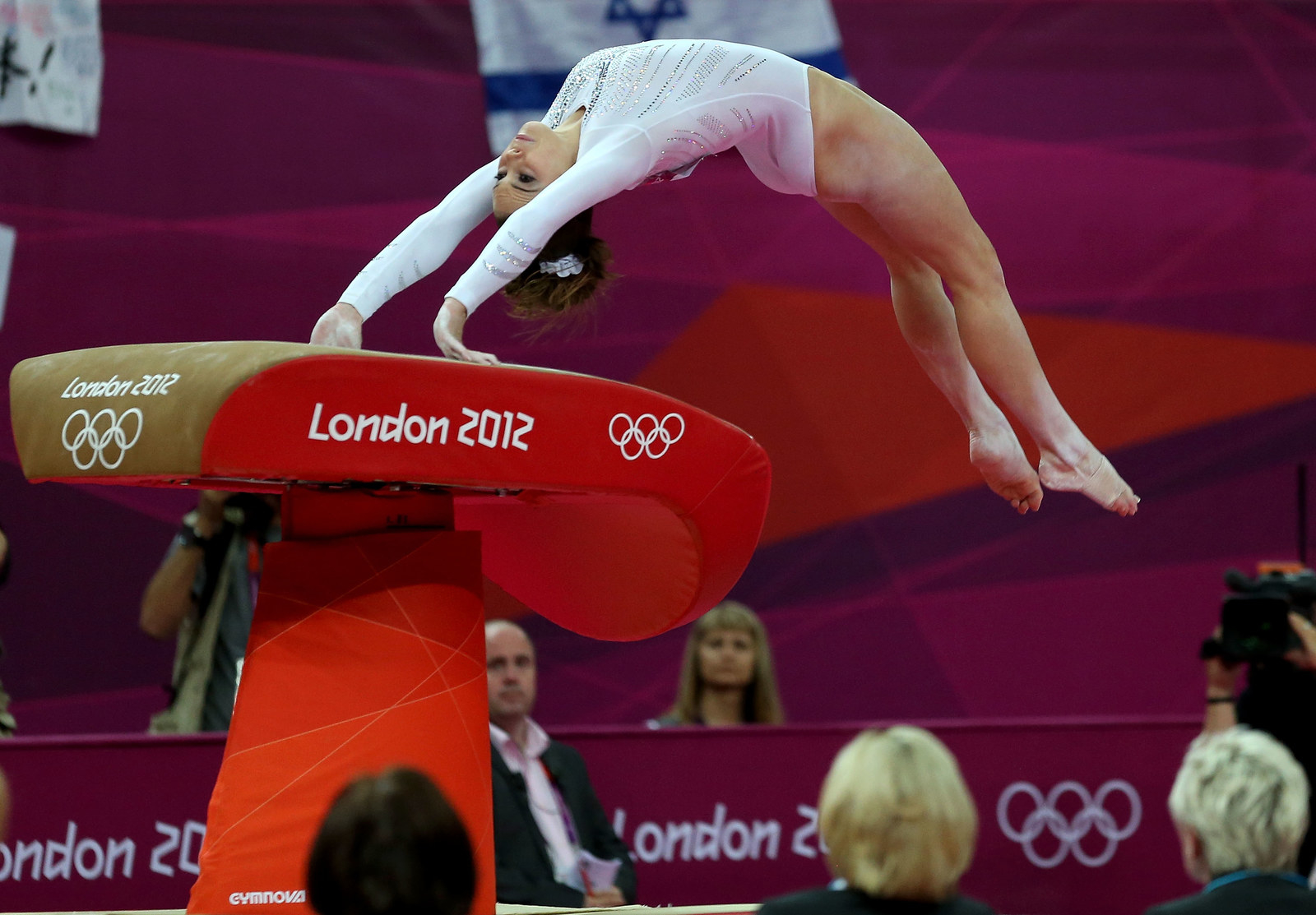 Maroney won a gold medal at the 2012 Olympics as part of the "Fierce Five" team, and an individual silver medal for vault. She also won gold at the World Championships three times.

In the interview, Maroney said she was abused by Nassar every time she saw him, from their very first meeting on.
The gymnast also explained how he encouraged her to keep the abuse secret as others wouldn't "understand" what's involved in a gymnast's career.
Maroney: "He said that nobody would understand this, and the sacrifice it takes to get to the Olympics. You can't tell people this. And he didn't say it in a way that was, like, mean or anything like that. I actually was like, that makes sense. I don't want to tell anybody about this. And I didn't believe that they would understand."

Guthrie: "Did you think he was letting you in on some Olympic secret?"


Maroney: "Yes. That's what it felt like."
And since gymnastic coaches kept athletes on strict diets, Nassar knew the girls were desperate for extra food and would bring snacks. Maroney described how the doctor would sneak her food, like a loaf of bread, using the sport's starvation culture to gain her trust despite abusing her.
"I think I would've starved at the Olympics if I didn't have him [Nassar] bring me food," she said.
"There's just other things about the culture that are also messed up that he used against us."

Maroney and other former Olympic gymnasts — some of whom appeared on Dateline — have blamed US gymnastics authorities for protecting Nassar.

"My team won gold medals in spite of USA Gymnastics, MSU [Michigan State University], and the USOC [United States Olympics Committee]. They don't build champions, they break them. But we're changing that," Maroney said in an appearance at the Prevention of Cruelty to Children luncheon in New York on Tuesday. "Within the gymnastics world, there's no question we need to rebuild from the ground up so this never happens again."
"I at times question if my gymnastics career was really even worth it because of the stuff I'm dealing with now, because sometimes you're just left in the dust," she told the charity luncheon. "You have to pick up the pieces of your life. That has been the hardest part for me, but it's always three steps forward, two steps back."
Jordyn Wieber, one of Maroney's 2012 gold medal teammates, announced Tuesday that she was filing a lawsuit against MSU, USA Gymnastics, and the US Olympic Committee over the abuse by Nassar.

"My teammates and I were subjected to Larry Nassar every single month at the national team training center in Texas," Wieber said, adding that as the team doctor, Nassar "was the only male allowed to be present in the athlete dorm rooms to do whatever he wanted. He was allowed to treat us in hotel rooms alone and without any supervision."
"Nobody was protecting us from being taken advantage of. Nobody was even concerned whether or not we were being sexually abused. I was not protected," Weiber said, announcing the lawsuit Tuesday. "My teammates were not protected. My parents trusted USA Gymnastics and Larry Nassar to take care of me and we were betrayed by both."
USA Gymnastics national team coordinators Bela and Martha Karolyi, who owned and ran the "Karolyi Ranch" in Texas, the national team training center where many of the gymnasts said they were regularly abused, also spoke out publicly for the first time in the Dateline special.

Martha Karolyi said "any child that was violated by Nassar is a crime and so sad" but added that she was unaware of the abuse at the time. USA Gymnastics cut ties with the Karolyis and their training ranch just before Nassar's hearing in January.
"I heard during the testimonies that some of the parents were in the therapy room with their own child and Larry Nassar was performing this. And the parent couldn't see. How I could see?" she asked.
Her husband, Bela Karolyi, described the Nassar scandal "just like an explosion. A bomb exploding. Boom."