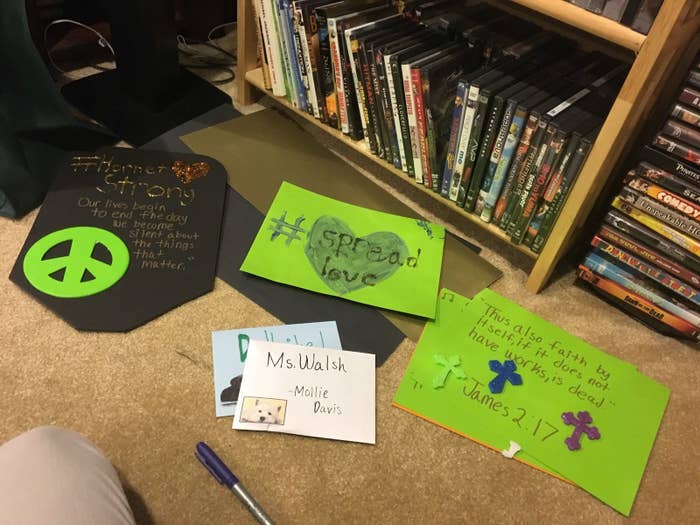 Four days after a classmate opened fire in the hallway before first period at Great Mills High School in Maryland, fatally shooting a 16-year-old girl in the head and injuring a 14-year-old, students are heading to Washington, DC, for the March for Our Lives protest with an unfortunate connection to the movement.

"I'll be completely honest, I had no idea it was even happening," said 17-year-old student Brooke Obney. "I didn't know March for Our Lives was a thing until it applied directly to me."
Great Mills High School canceled classes for the rest of the week after the shooting. And several students told BuzzFeed News that they have spent the days since preparing for Saturday's march.

"I feel like Tuesday was 300 years ago," said senior Mollie Davis, who was texting BuzzFeed News from her math classroom shortly before being evacuated from school after the shooting. "Time has warped in a sense."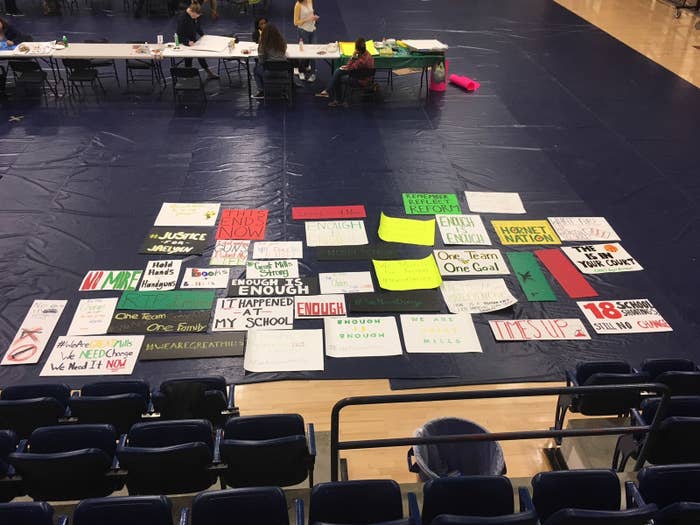 When the shooting happened, Brooke was in the same building, in a calculus class. They were playing Jeopardy and preparing for upcoming AP exams when they went into lockdown, which ended with police bursting into the classroom, guns drawn, telling students to raise their hands.
"We should have been able to play that game. We should have been able to review for our exams, that are coming up very shortly. We shouldn't have had to deal with something like that," Brooke said.
Jaelynn Willey, the 16-year-old girl shot in the hallway, was taken off life support Thursday night.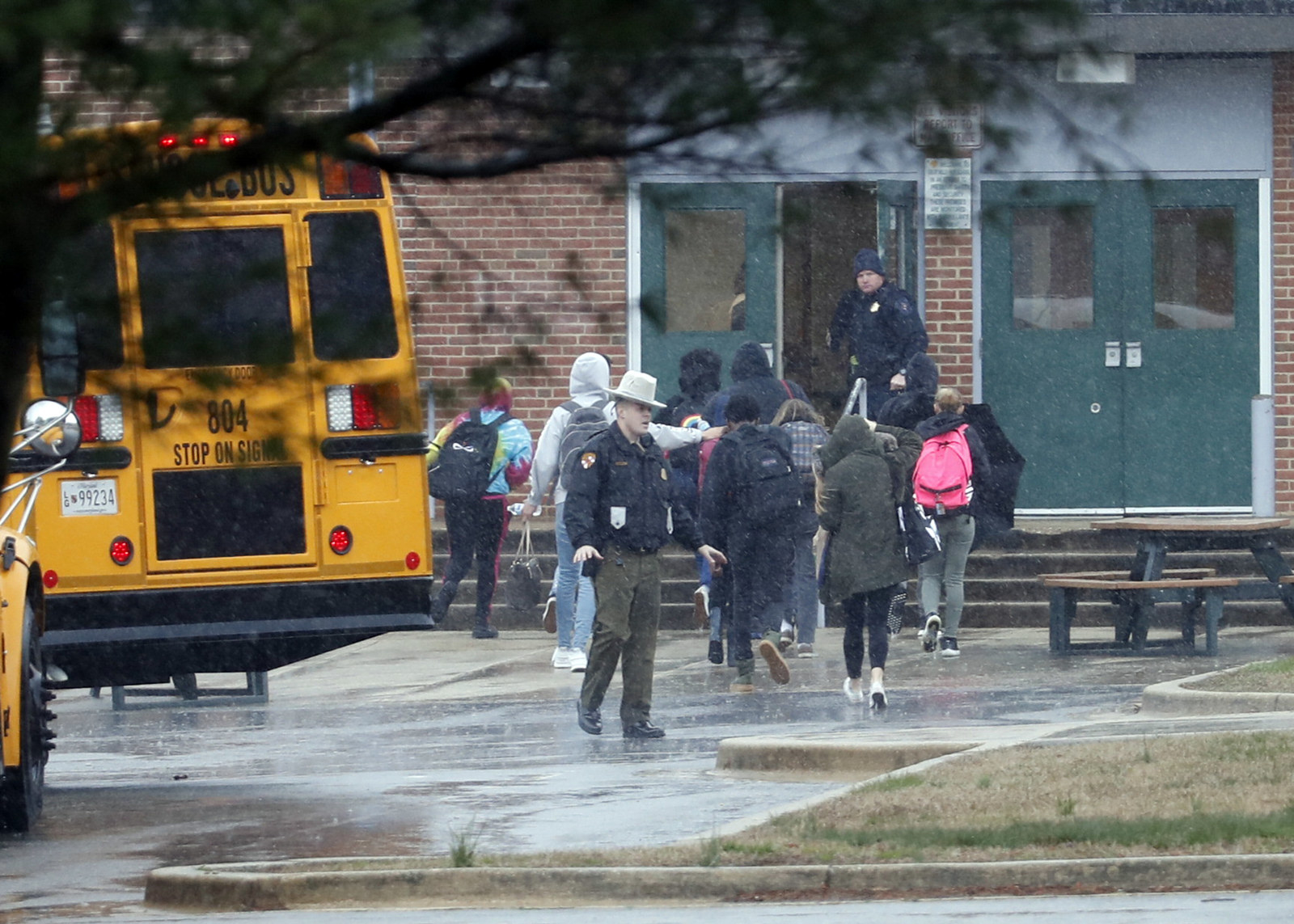 On March 14, roughly a week before their own shooting, Great Mills High School was one of many campuses across the US to participate in the National School Walkout in support of stricter gun laws. But Brooke, a senior, wasn't among the protesters.
"I didn't think of it as a big deal at the time," she said. "Knowing what I know now, and seeing what I've seen, I would have walked out of that school."
Now she's determined to protest. She made a sign that reads: "Calculus not casualty."
Her alarm will go off at 4:30 a.m. Saturday. Then she'll pick up four other teenagers (two current and former Great Mills High School students) and drive to DC, where she's meeting other people from Great Mills at a metro station at 8 a.m. so they can travel together to the march.
Teens from Marjory Stoneman Douglas High School in Parkland, Florida — where 17 people were gunned down in February — have also contacted Great Mills students to share their experiences.
Mollie, who spoke to BuzzFeed News while being driven to Washington, DC, to take part in a town hall event about school shootings, organized by local TV station WUSA 9, said she'd received several texts and tweets from the Parkland teens, including Delaney Tarr, one of the organizers of the #NeverAgain movement.

"Now being part of this club of kids who've been through something like this, it's a terrible club to be in, but all the Parkland kids have been extremely nice reaching out to me and our friends," Mollie said.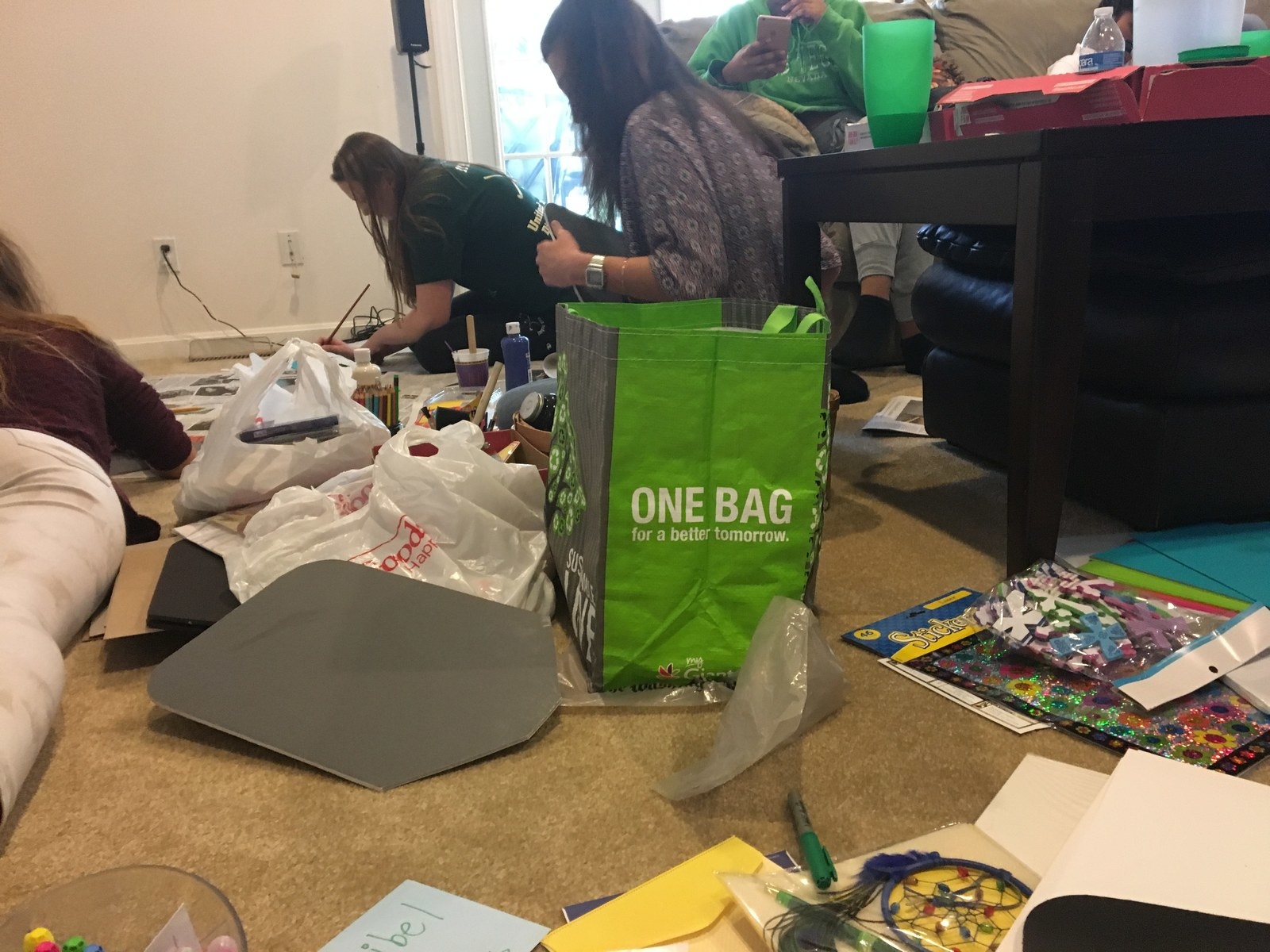 Mollie spent Thursday evening with a group of friends making posters for students to carry in the march and drawing cards and artwork for those injured in the shooting.

But they didn't get to give Jaelynn her card, the competitive swimmer and second-eldest sibling of nine who was taken off life support.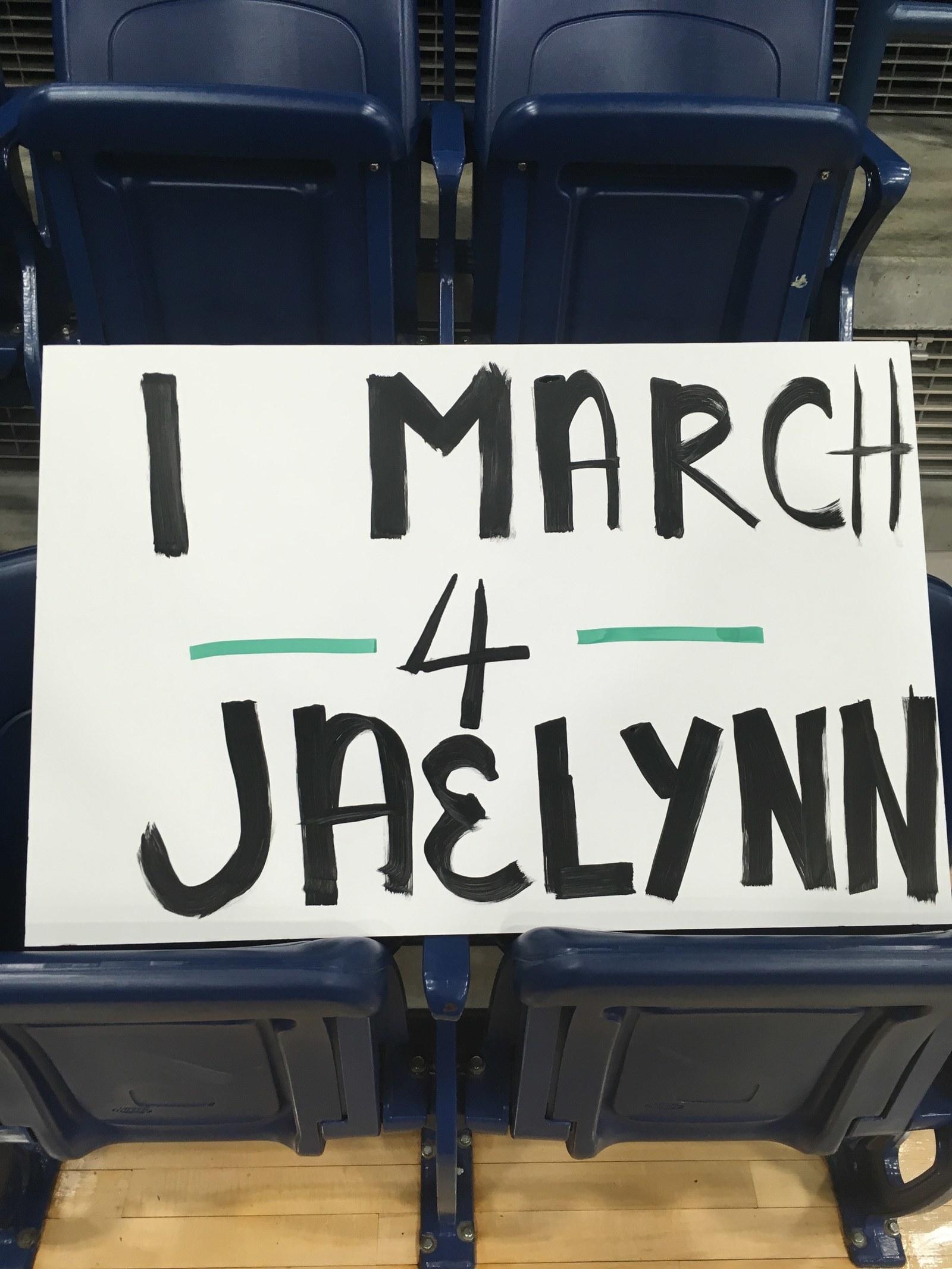 The shooter, Austin Rollins, had been in a relationship with Jaelynn that recently ended. Austin, 17, died after a confrontation with a school resource officer.
After hearing the news of Jaelynn being removed from life support, Emmett Lockhart, 17, a senior at Great Mills, made a sign to carry in Saturday's march.
"This is for Jaelynn, this is for Desmond, these are for those affected by gun violence," it reads.

On the back it says "#HornetStrong," a reference to the school mascot.
"Going to the march is a necessity now," Emmett told BuzzFeed News, adding that students arranged to dress in their spirit colors — green and gold.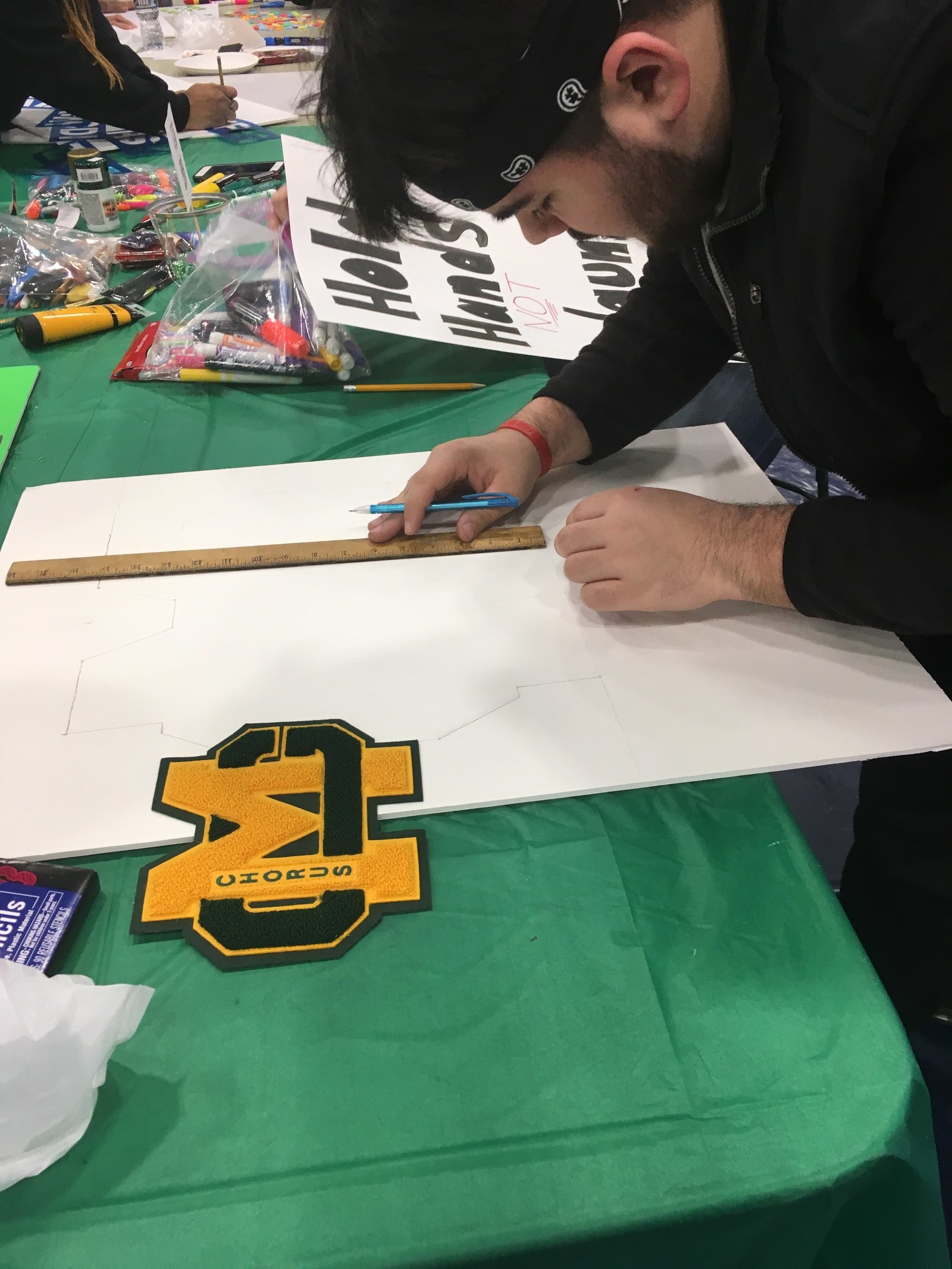 Organizers of the March for Our Lives Great Mills Facebook page met Friday at the gymnasium of the nearby St. Mary's College of Maryland to paint posters.

One of the organizers, Jessica Lang, 19, graduated from Great Mills High School last year. She said within hours of the shooting, the Facebook page for the group had been set up and planning had started.
Transportation has been organized, with donations coming from local businesses. Three packed school buses will depart from Great Mills at 6 a.m. Lang says she expects between 50 and 100 Great Mills High School students to come as part of their group, and another 50 to 100 alumni and members of the community.
Lang said she hadn't been sure if she'd attend the march.
"I contemplated going after Parkland...but after Great Mills — being my school, my home, I have family there — I told myself I didn't have a choice. I needed to go," she said. "And I can say that's probably the same for a lot of people."