President Trump sat down for an interview with the New York Times in the Oval Office on Wednesday. He made tons of political news — for example, he said he wouldn't have picked Jeff Sessions for Attorney General if he'd known Sessions would recuse himself from the Russia investigation — but he also said a bunch of bonkers stuff.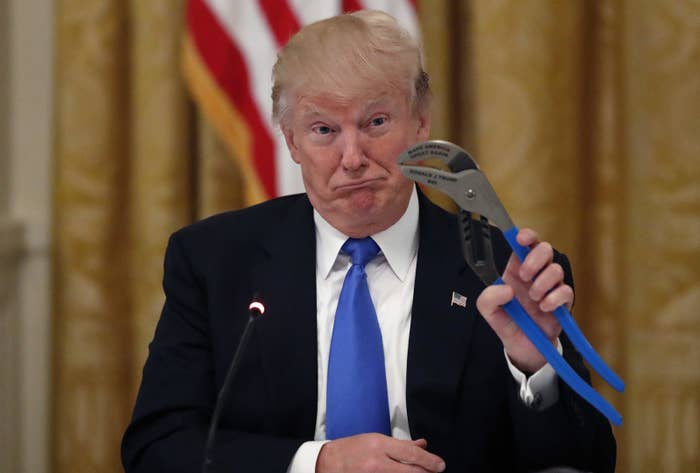 1.
First, the president doesn't seem to know the difference between health insurance and life insurance. He says a 21-year-old can get health insurance for $12 a year which is...no.

2.
Trump thinks his recent speech in Poland about fighting for the West was the greatest speech, just huge, maybe even the best speech ever given on foreign soil by a US president.


It's true, though. Macron does love holding Trump's hand.
4.
And then Trump praised Macron some more, but came back again to the whole handshake thing.
5.
Speaking of handshakes, Trump also reminisced about that time he failed to shake the hand of German Chancellor Angela Merkel in the Oval Office for the cameras. He said he never heard the photographers asking for a handshake.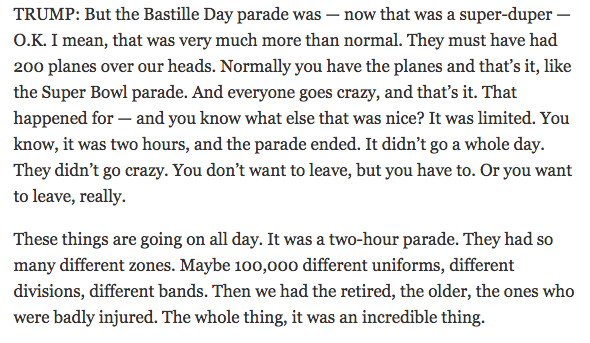 7.
Now, we know Trump loves a crowd, but he thinks the crowd that gathered outside the Eiffel Tower when he dined there was maybe the largest ever such gathering.

Here's a photo of people gathered under the Eiffel Tower that evening during the dinner: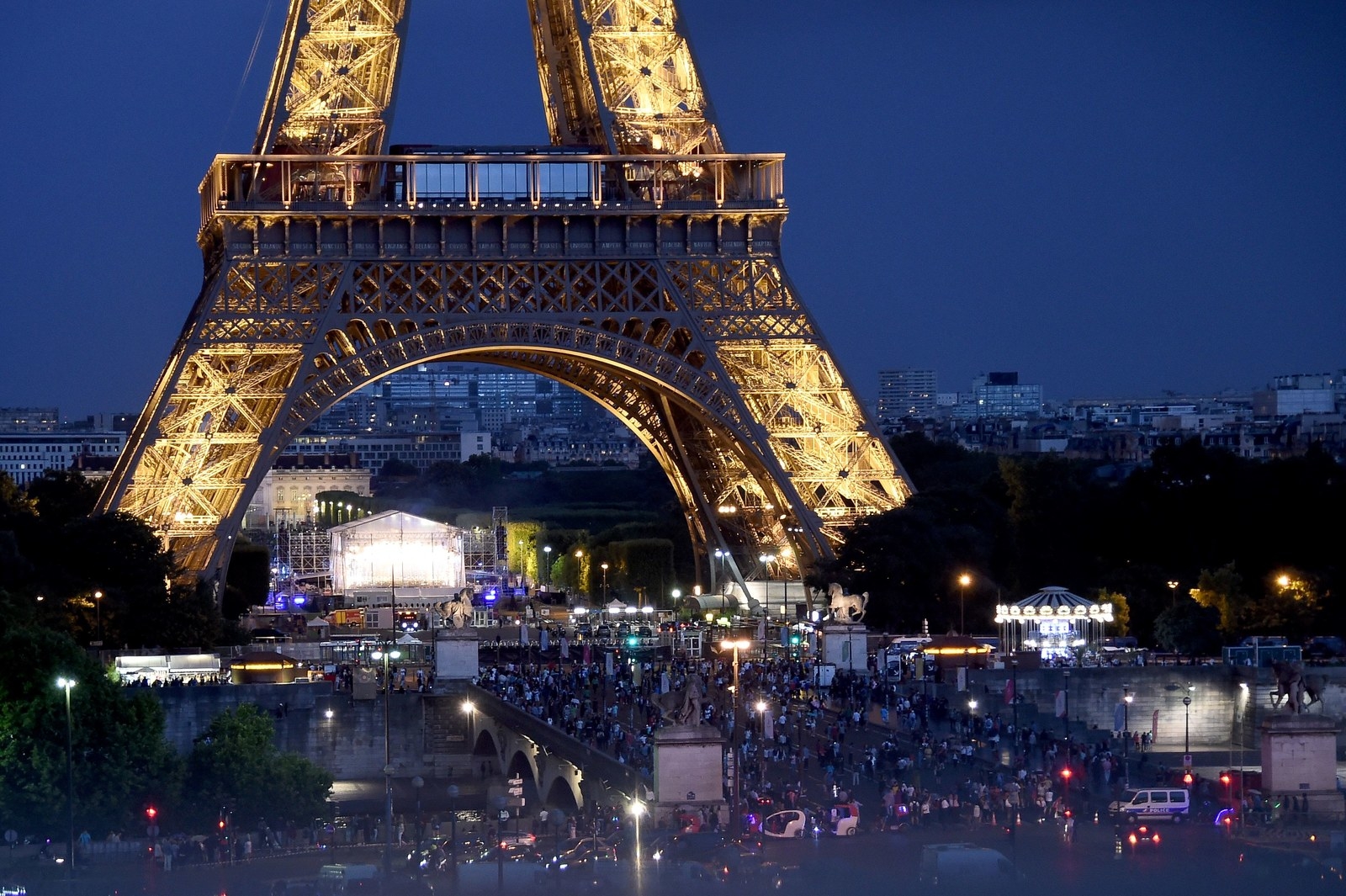 This wasn't the first time he'd inspired people to gather under the Eiffel Tower, though. This is from Nov. 19, 2016, shortly after Trump won the election.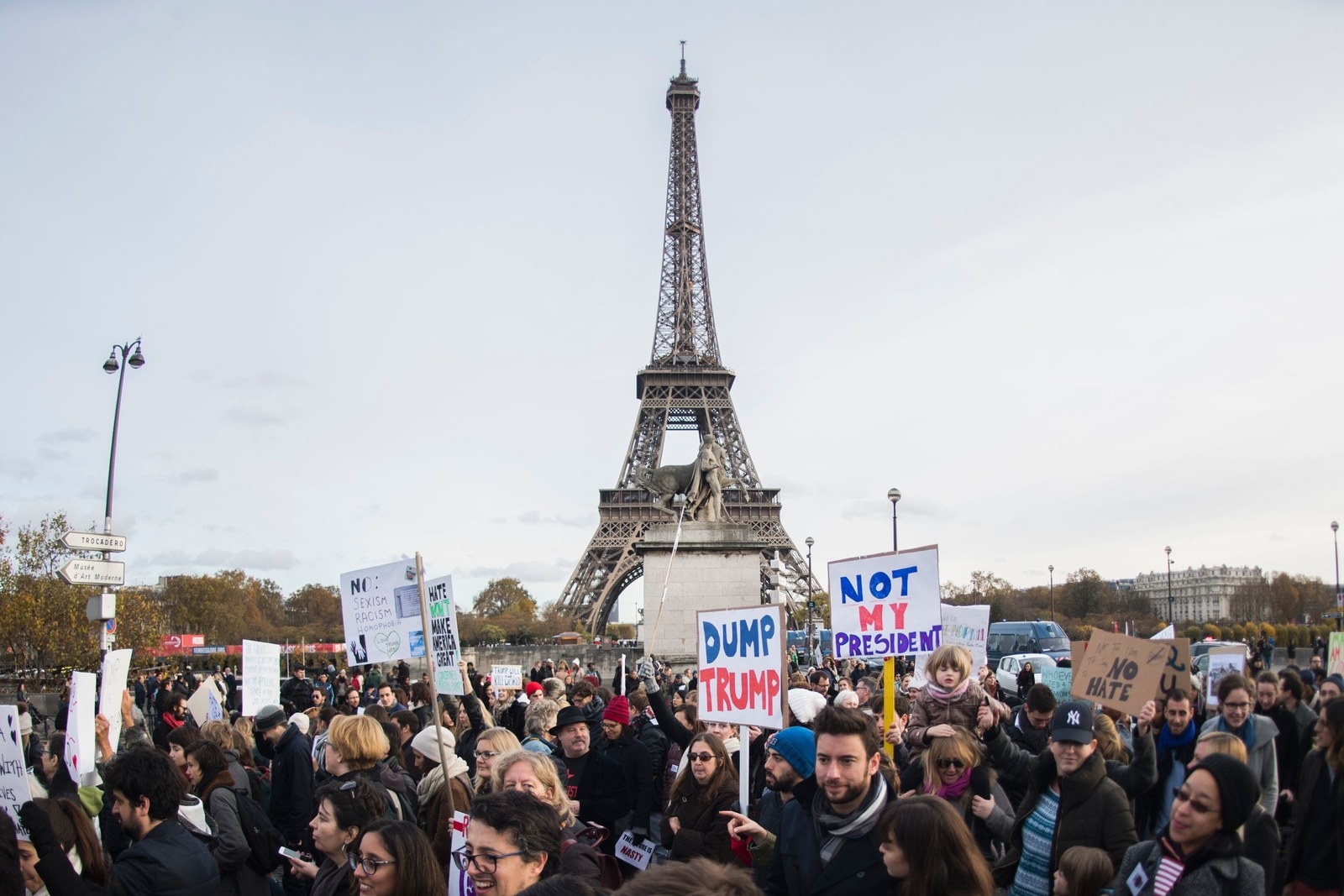 And this is Paris during the Women's March in January, the day after his inauguration.
8.
Trump also spoke about Napoleon and Hitler and how cold it is in Russia and then, for some reason, about how great the economy is doing...
9.
Trump reminisced about sitting next to the Japanese prime minister's wife, who he said doesn't speak a word of English, at a dinner during the G20.

FYI, Madame Akie Abe, the first lady of Japan, normally gives public presentations in Japanese, but she's given at least one speech in English (although it's not immediately clear how much she speaks).
10.
Trump was busy talking about the firing of James Comey when a little tiny visitor appeared in the Oval Office.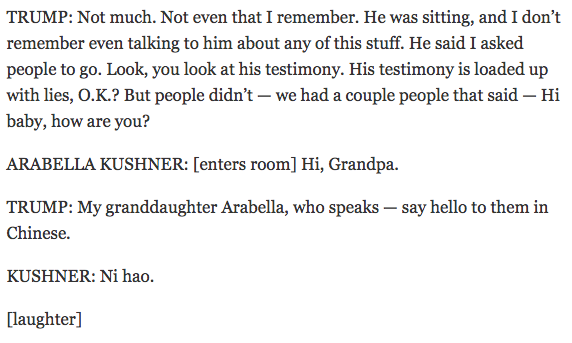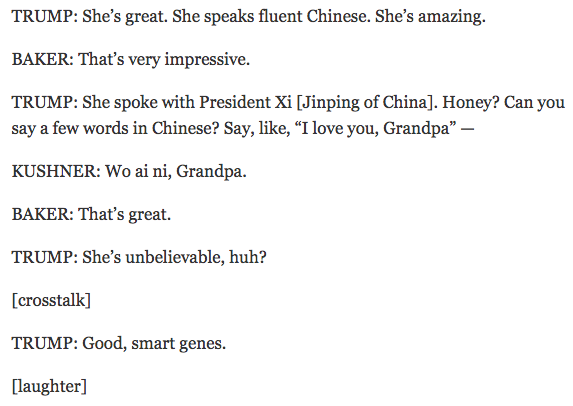 11.
Back to the election, Trump said "there wasn't much I could say about Hillary Clinton that was worse than what I was already saying" — except if, say, she shot someone.

12.
But, despite all the Hillary trash talk, Trump doesn't want to say whether she should face any charges.
Got all that?