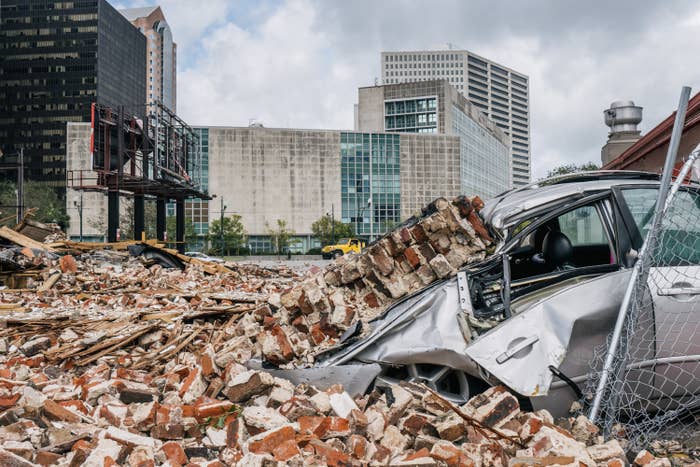 As Hurricane Ida hit New Orleans with 150 mph winds, which shook the trees and knocked off a parking sign outside Tulane Medical Center, two people died from COVID in its ICU ward.
The morning after the hurricane, a young 20-something arrived at the hospital suffering from COVID symptoms. The patient worked in a restaurant and caught the virus from one of their colleagues who, they said, didn't wear a mask despite having recently tested positive for COVID.

Another patient was a tourist who'd caught COVID, so they couldn't evacuate before the hurricane. Add the Delta variant to the regular post-hurricane injuries and the lack of electricity — meaning those on dialysis or other treatments are unable to access life-needing healthcare — and hospitals in Louisiana are expecting a terrifying influx of patients in coming days.
"It's already a major disaster but it has the potential to spiral a little bit out of control," said Joshua Denson, director of the medical intensive care unit at Tulane.
Finally, COVID numbers at the hospital had begun to plateau, Denson said, but Ida — particularly the lack of power — will likely compound the disaster.
"The prior surges are frustrating. This one you have a little more empathy," Denson said. "Maybe people with COVID are normally OK with the air conditioner, but now they are having fever and 100-degree weather and they're getting worse."
Denson rode out the hurricane from the hospital. So far, it has been holding up infrastructure-wise, relying on generators and not suffering structural damage from the winds. However, half of the healthcare workers evacuated, which made staffing even more difficult. Authorities are unable to say when power will be restored.
"Without knowing what's happening with the power, it's hard to plan beyond one to two days at a time," Denson said.
Other Louisiana hospitals faced further immediate hurricane damage. Lady of the Sea General Hospital in Galliano had its roof partially blown off, in a horrifying video.
"All patients and staff are fine at this time without injury; although, our hospital has sustained significant damage," hospital CEO Karen Collins told the Associated Press.
At Thibodaux Regional Medical Center, a generator failed. Staff had to manually use their hands to pump air in and out of the lungs of patients on ventilators until they could be moved to another part of the hospital, NOLA.com reported.
Pre-Ida, Louisiana had been struggling for weeks to get the Delta variant under control, with soaring numbers and the governor reinstating mask mandates and other restrictions. Just 41% of the state is fully vaccinated against COVID.
"I had two people die last night for no reason other than, I don't want to say stupidity but misinformation or complacency or the lack of empathy from other people," Denson said on Monday evening.
Both patients were unvaccinated. Now, he suspects COVID numbers will rise again, with vaccination centers closed and people unable to socially distance.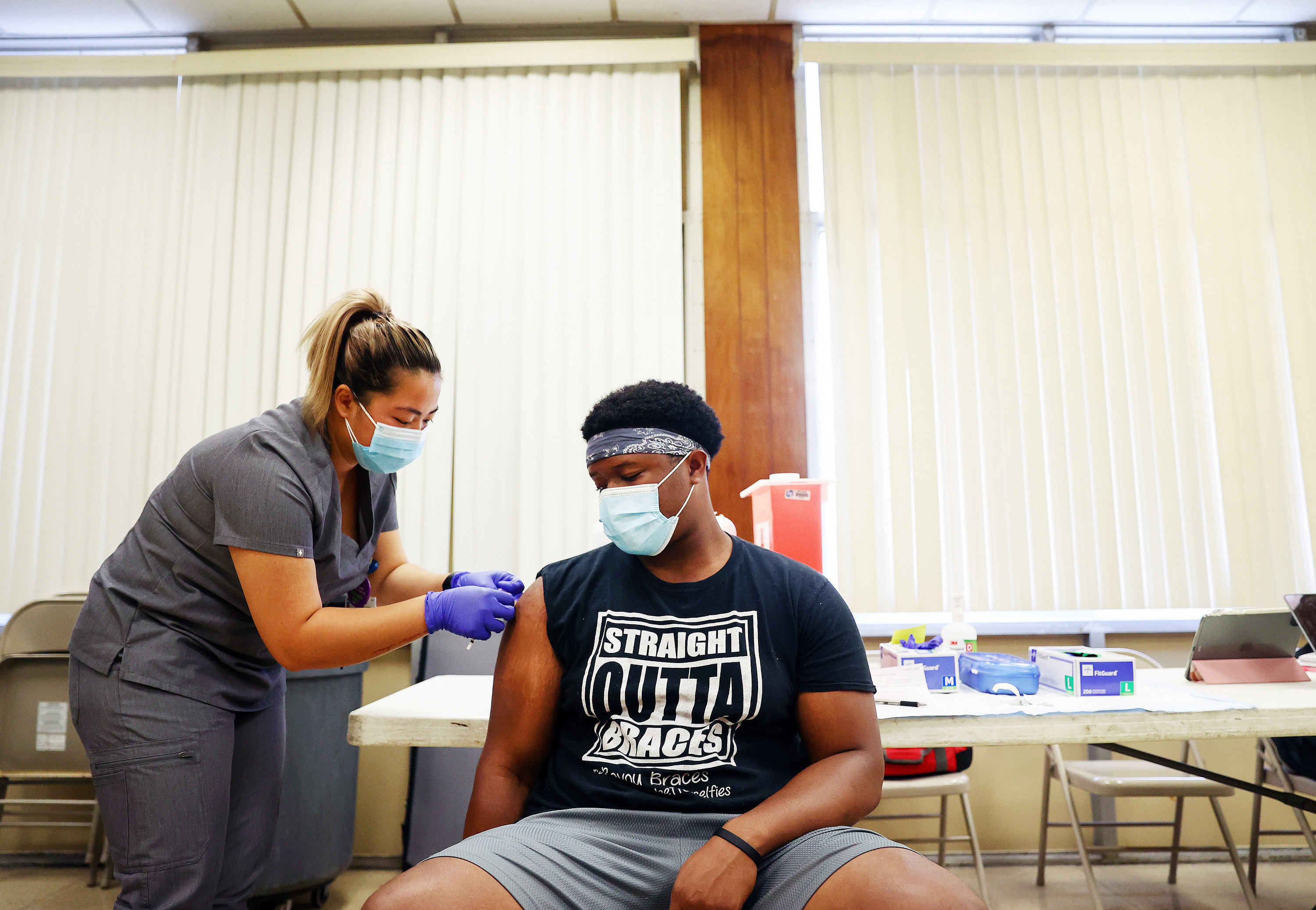 People who evacuated to shelters or to other people's homes are more at risk of encountering the virus. Denson noted that his wife, two children, and dog evacuated New Orleans, along with his sister and her husband, as well as another family, to his parents' home in Mobile, Alabama. People coming together to help others also increases the risk of spreading COVID. People are so focused on primary needs that their guard is down.
The possibility of weeks without power is incomprehensible, Denson said. He's unsure how healthcare workers would be able to continue for days on end when their own homes don't have electricity.
"You can't ask people to live in a home without running water and electricity and food and supplies, and then come to work," he said. "It comes down to economics, and if you have the means and capability to go somewhere, you will."
The combination of COVID and lack of money meant Donny Corkern, 47, and his family couldn't evacuate from their St. Bernard Parish home to the east of New Orleans.
Back in 2005, they'd fled pre-Katrina, but this time was different. His 12-year-old daughter had COVID. She'd returned from the first day back at school with a high fever. A week later she tested positive for COVID. That meant Corkern's boss wouldn't let him return to his job as a windshield repair technician for two weeks, until after Sep. 1, slashing his family income.
"When Hurricane Ida rolled in, I knew we were in trouble," Corkern told BuzzFeed News. "No money for evacuation, no gas money. We were very stressed."
St Bernard Parish suffered badly from the storm. Corkern described it as the most "unbelievable experience we ever witnessed," although the levees protecting his home held.
Now he's not sure when he can return to work and his home has no power. Although he's relieved that at least neither he nor his wife contracted COVID, others will not be so lucky.
"It's a major crisis, obviously," Denson said. "It's about to worsen."