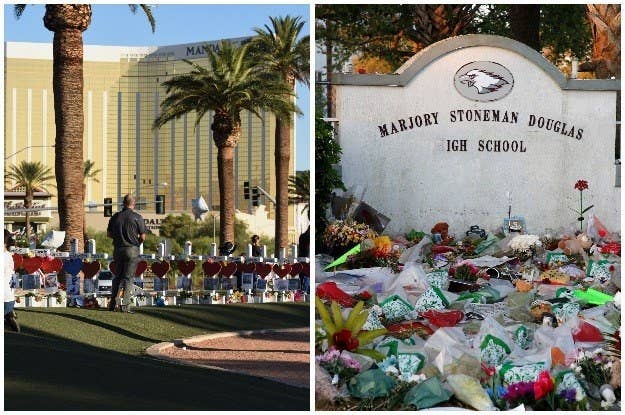 Two high school students who survived the 2017 Las Vegas shooting walked out of school on Wednesday and addressed their classmates about why they believed the #Enough National School Walkout was critical.
"You are extremely brave to do this because there are people in the school right now who'd rather stay in there and not stand up against all these senators," said Marianna Grayer, 17, a junior at downtown Las Vegas's Advanced Technologies Academy (A-Tech).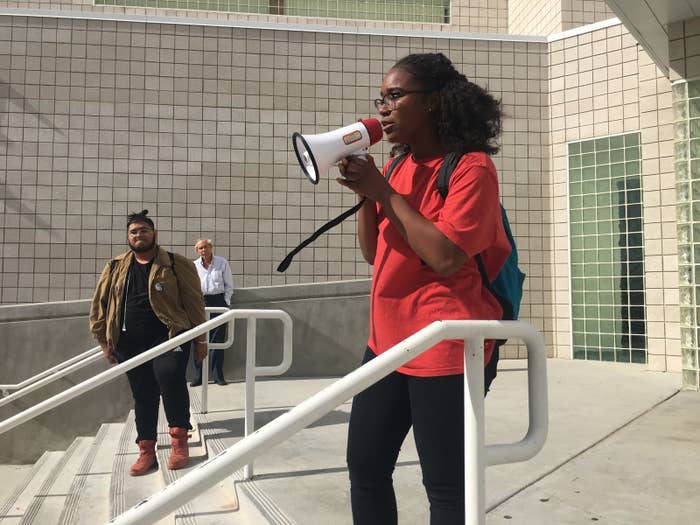 "It means a lot to me personally because I was at the Route 91 concert, in the very front row, and I almost lost one of my best friends to a mass shooting like this. And it's something no one should have to go through," said Tyler Hamilton, a senior at A-Tech.
Less than six months before the Parkland shooting, the Oct. 1, 2017, massacre in Las Vegas became the biggest mass shooting in modern US history. A single gunman, from a hotel room on the 32nd floor of the Mandalay Bay hotel and casino here, killed 58 people.
But it is the Feb. 14 Florida shooting that kickstarted a nationwide debate and social movement on gun law reform, led by teen survivors of the attack. Why didn't the Vegas shooting, which injured 851 people, have the same impact?
On the afternoon of the national school walkout, BuzzFeed News visited Mandalay Bay. The buzzy hum of slot machines and shoppers dominate again, after a slowdown following the shooting. The conventions have returned. Restaurants look busy.
And there is no mention, amongst the glitz and blackjack at one of MGM Resorts' most famous hotel casinos, of the dead and injured.
"I guess they are trying to sweep it under the carpet for tourism," said Paul Ellarby, 39, a retail worker at a store inside Mandalay Bay.
Locals and guests alike told BuzzFeed News they believed authorities and casino owners didn't want to make a fuss after the shooting and harm the city's reputation.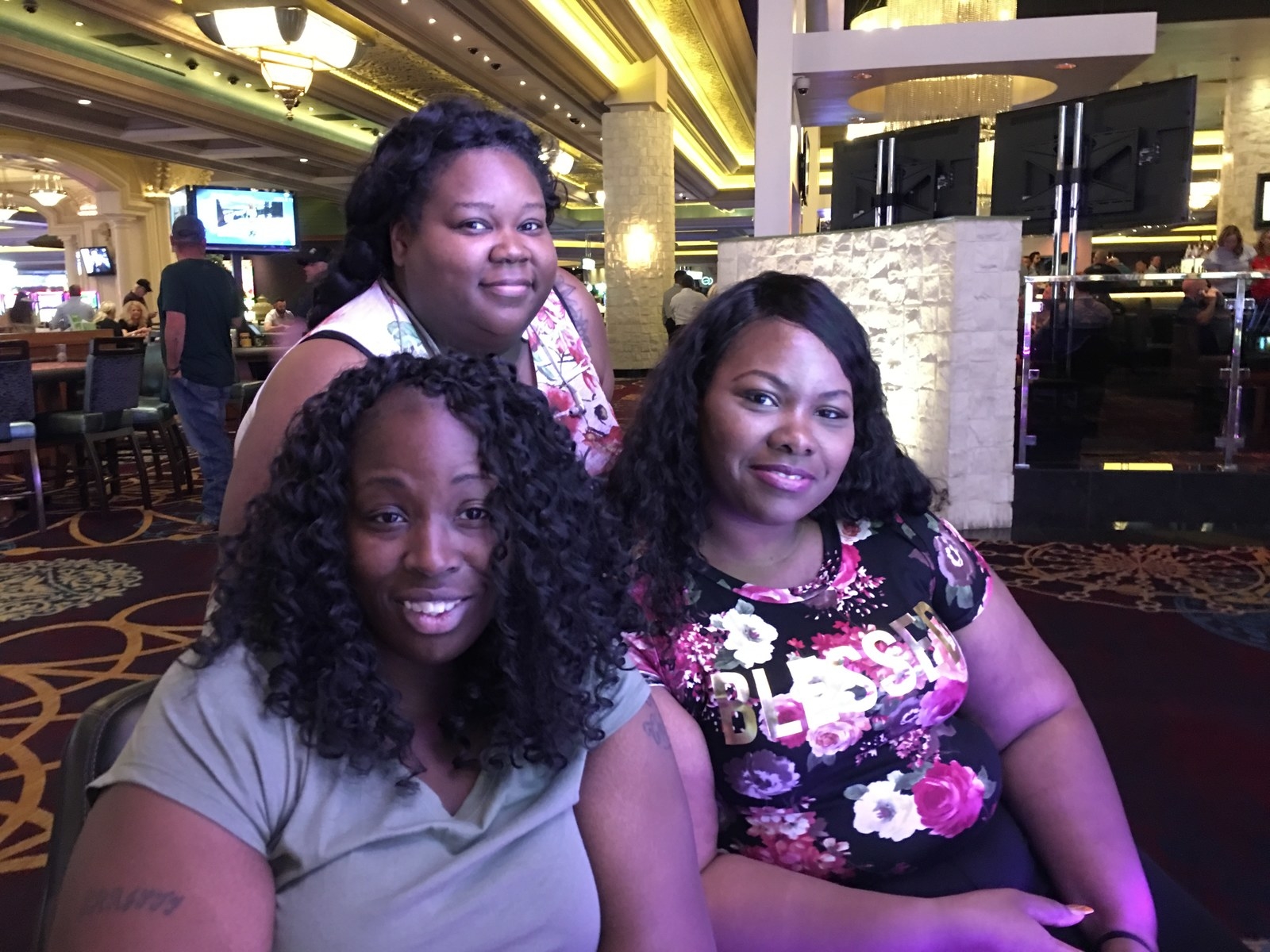 "Vegas is a place people escape to, so they don't want to remind people of tragedy," said Genita Downing, 36, a call center operator from Boston who was playing the slots and checking out the hotel's restaurants on a trip with her friends.

And that attitude seems to be working.

"Honestly, not at all, until you mentioned it," Mariah, a 21-year-old college student from New Hampshire, told BuzzFeed News when asked if the massacre was on her mind. Mariah, who asked that her last name not be used, was on holiday with her grandparents, who chose the hotel.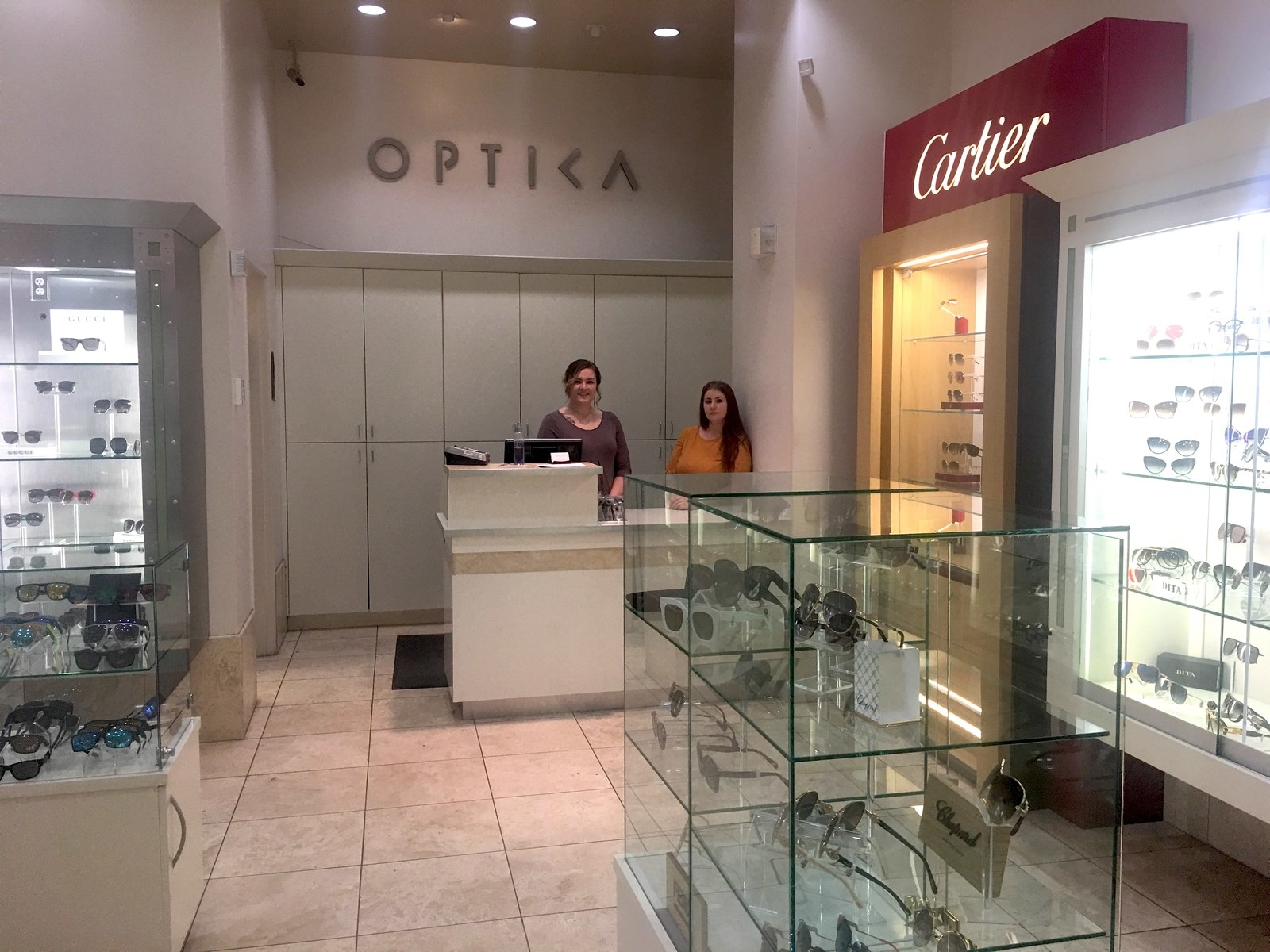 But for Ashley Forteny, 23, a sales associate at a sunglasses store inside Mandalay Bay, the difference in the attention given to the Las Vegas and Florida shootings is that the Parkland massacre happened in a school.
"When something affects your children, it's a little different," said Forteny, mother of a 1-year-old.
"People are over this," Forteny said, referring to the Vegas shooting. She was born and raised in Vegas and worked at Mandalay Bay the night of the shooting. "But things like Sandy Hook, you'll never get over."
Her colleague, Megan Gunier, 23, agreed. "I think the difference is mainly that you send your kids to school every day — you think they will be safe."
The students from Parkland react like teens and not fearful adults, noted teacher Candy Gardener, 62, from Minnesota. She was playing the slots with her daughter Laura Melde, 31, a high school teacher.
"Most people are afraid to tell the truth. The kids are finally telling it like it is," said Gardener, pointing out that Marjory Stoneman Douglas junior Cameron Kasky openly slammed Sen. Marco Rubio over his support from the NRA.
And as a tourist town, with a transient population on the Vegas strip — many of the Route 91 Harvest victims were visiting the city for the festival — it made it a lot harder for affected out-of-towners to feel emboldened by the tragedy to make change, Gardener suggested.
"In a town like Sandy Hook or Columbine, you have to drive past it every day, so it hits home," said Gardener.
MGM Resorts also owns the Las Vegas Village, the nearby open-air concert venue where the 58 people were killed. It remains closed.
Retail associate Gunier noted that the stage and stadium were gone from Las Vegas Village when she drove past on Wednesday morning, although it had been there earlier in the week.
Debra DeShong, a spokesperson for MGM Resorts, told BuzzFeed News the stage had been moved for routine maintenance.
But it's still unknown if the venue will reopen. "We will make decisions regarding the future of the lot after careful consideration and at the appropriate time," DeShong said.
There's also no memorial commemorating victims — nearby memorials were cleaned up six weeks after the shooting — at either Mandalay Bay or Las Vegas Village. A memorial garden created by local authorities is about 15 minutes away from the scene, in downtown Vegas.
"We believe the victims and those who acted heroically to save lives should be memorialized and honored, and we look forward to working with those affected, first responders, and community leaders, to determine the most appropriate path forward," DeShong told BuzzFeed News.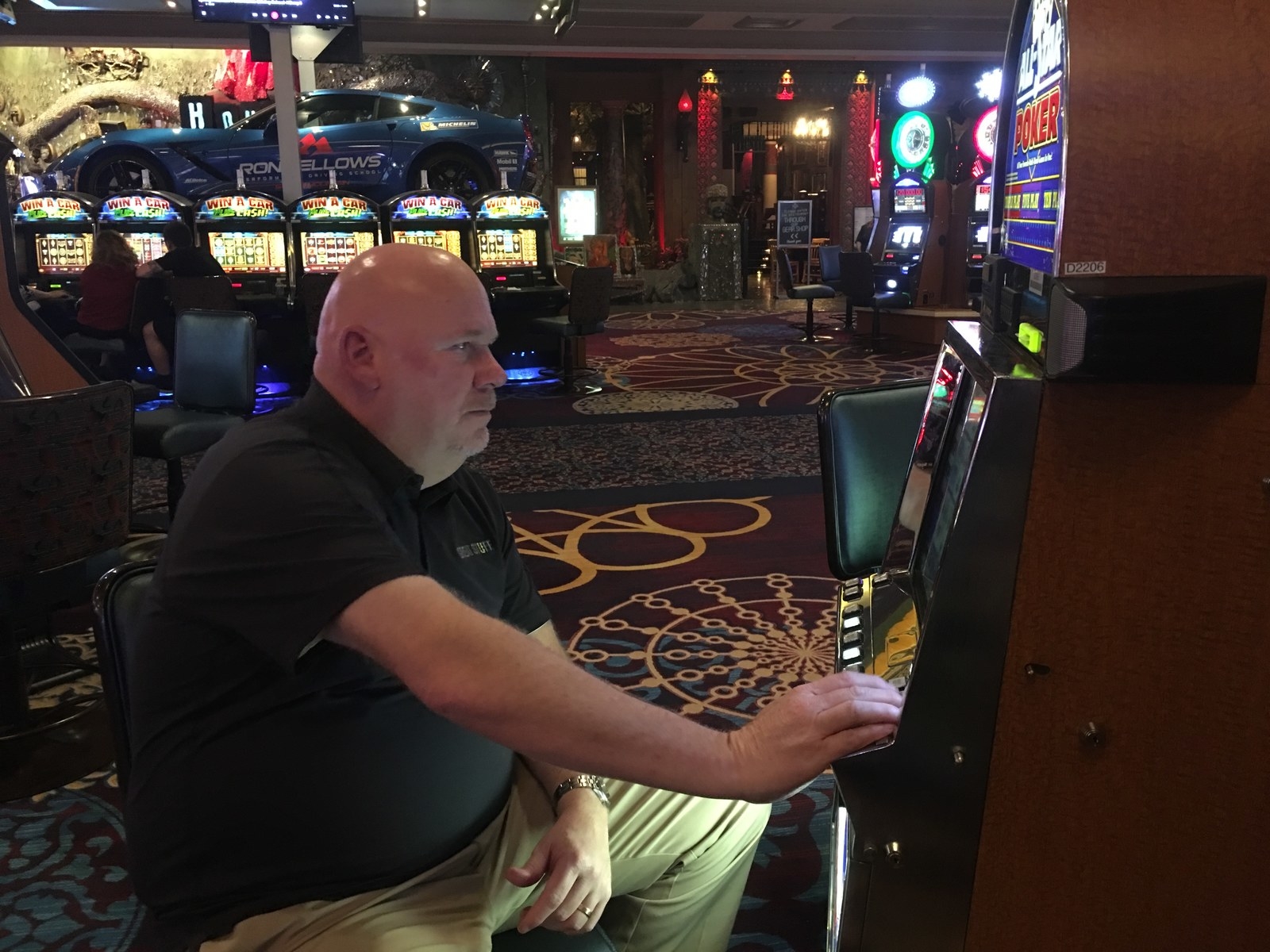 David Lester, 51, had put about $100 in the slot machines Wednesday evening on the floor of the Mandalay Casino — and had only about $20 left.
He said he hadn't thought about the shooting during his stay, but wasn't surprised there was no memorial on the grounds where it happened.
"It'd be bad for business," said Lester, the sales manager of a chemical company, from St. Albans, West Virginia, who was staying at Mandalay Bay for a work conference.
"The shooter could have picked any hotel and I can't imagine them wanting to glorify that or bring attention to it," he said.
Particularly when business is returning.
"It's starting to come back to life," said Austin Ballog, 32, who works at a shoe shine business on the Mandalay casino floor.
"At first it was a shock to everybody, but everybody has to go on. Can't let this place go to waste," he added.