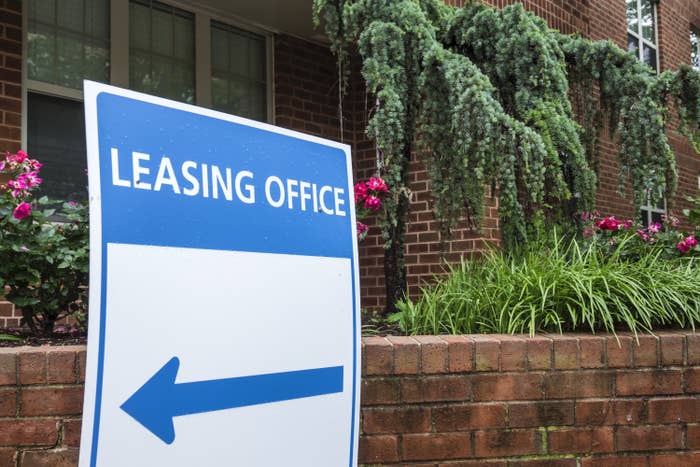 The journalists at BuzzFeed News are proud to bring you trustworthy and relevant reporting about the coronavirus. To help keep this news free, become a member and sign up for our newsletter, Outbreak Today.
One woman, unable to pay her April 1 rent after losing her income due to the coronavirus crisis, said she texted a prospective landlord inquiring about a more affordable property. He responded with a dick pic.
Another newly unemployed woman said she asked her landlord if she could pay her April rent once she had work again. He replied by telling her she could come over and spoon him instead.
These are just two of the 10 complaints of sexual harassment by landlords filed with the Hawaii State Commission on the Status of Women since the COVID-19 outbreak began.
"We've received more cases at our office in the last two days than we have in the last two years," Khara Jabola-Carolus, the executive director of the commission, told BuzzFeed News in a phone interview last week.
Nearly 17 million Americans have filed for unemployment benefits since the forced government shutdowns to combat the coronavirus outbreak began last month. Nearly one-third of Americans did not pay their April rent within the first five days of the month.
And now some landlords are allegedly using the crisis as an opportunity to sexually harass vulnerable tenants struggling to afford rent.
"We have seen an uptick in sexual harassment," said Sheryl Ring, the legal director at Open Communities, a legal aid and fair housing agency just north of Chicago. Ring said her organization has seen a threefold increase in sexual harassment complaints related to housing in the last month.
"Since this started, they [landlords] have been taking advantage of the financial hardships many of their tenants have in order to coerce their tenants into a sex-for-rent agreement — which is absolutely illegal," said Ring.
Have you been sexually harassed by a landlord during the coronavirus crisis? Contact this reporter at amber.jamieson@buzzfeed.com
The federal Fair Housing Act protects tenants from sexual discrimination by landlords, including prospective landlords. Many states also have specific housing laws banning sexual harassment or discrimination.

Landlords sexually harassing tenants is not a new situation, but large swaths of the community now being unemployed or in financial distress has made even more people vulnerable.

"Of course that's not the root cause of why it's happening, but it makes it easier because now [landlords] have access to people at their fingertips," said Jabola-Carolus.
Often landlords who sexually harass tenants are serial offenders who are "taking advantage of the situation to engage in misconduct they are generally already being investigated or caught for," said Ring.
She was already working on six sexual harassment housing cases before the COVID-19 epidemic began. But the huge number of people being unable to afford this month's rent has dramatically increased the risk of it happening.
"We've heard some landlords are attempting to use the situation where a tenant falls behind to pressure a tenant into exchanging sex for rent," said Ring.
And with stay-at-home orders being issued across the country, and a huge public health crisis unfolding, the need for safe housing is more important than ever — something that can be used by landlords to their advantage.
"The power dynamic goes without saying," said Jabola-Carolus. "All of us feel intimidated by our landlords because shelter is so critical."
In particular, women of color and trans women are often the most likely to be targeted for sexual harassment by landlords, said Ring.
Jabola-Carolus pointed out that in Hawaii the now-collapsed tourism industry has created a particularly volatile situation for its many Latino, immigrant, and Native Hawaiian women workers.
"The conditions are ripe for sexual exploitation," said Jabola-Carolus.
The complaints to Jabola-Carolus's commission were first reported by local station KITV.
Ring said people who are being sexually harassed should try their best not to give in to a landlord's demands or compromise with them.
"You can't really negotiate how much illegality the landlord is willing to do," said Ring.
Instead, she said that any person being sexually harassed by their landlord should contact their local legal aid or tenant's rights organization and get immediate legal help.
"It's important to know what your rights are as quickly as possible," said Ring. "Even now, just because courts are closed to most things, it doesn't mean you do not have recourse right now and can't be protected."
It is also illegal in every state for a landlord to change the locks because a tenant did not comply with their harassment.
"The law is definitely on your side," said Jabola-Carolus, who wrote an online guide for how women in Hawaii can respond to harassment from landlords. "There is recourse, and there is recourse against retaliation."