A Nun Involved In A Lawsuit With Katy Perry Collapsed And Died In Court
Sister Catherine Rose Holzman, 89, collapsed and died on Friday during court proceedings in Los Angeles about a former convent Katy Perry wants to live in.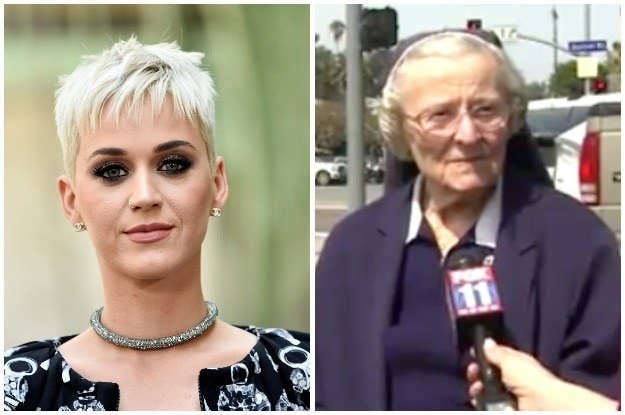 A bitter legal battle between pop star Katy Perry, an aging group of nuns, and a Los Angeles restaurateur took a tragic turn on Friday when one of the nuns died during a court appearance.
Sister Catherine Rose Holzman, 89, collapsed and died during legal proceedings over a hillside convent in Los Feliz worth millions, reported FOX 11.
Holzman spoke to Fox 11 as she walked into the LA County Court on Friday and pleaded with the singer to end the legal fight over the convent the nuns lived in from 1971 until 2011.

"To Katy Perry, please stop. It's not doing anyone any good except hurting a lot of people," she said.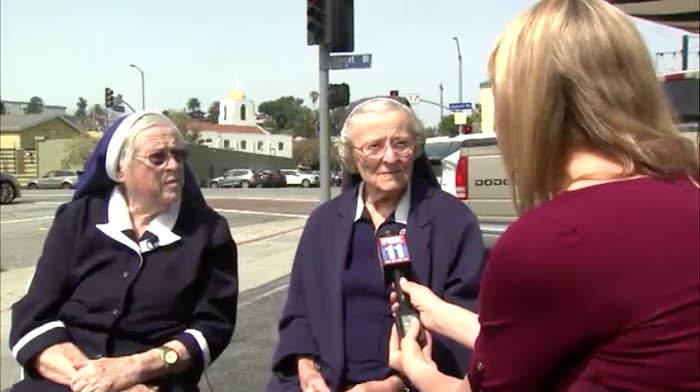 Holzman was one of only two remaining nuns from the Sisters of the Immaculate Heart of Mary.
Her death was announced on a website set up to highlight their legal battle.

"Rest with the angels our most precious treasure," the tribute reads.
"This is truly a heartbreaking time," a representative of Sister Catherine Rose and the nuns told BuzzFeed News in an email.
"Sister Catherine Rose was gentle, kind, and soft spoken," but getting kicked out of the convent propelled her to action, according to the representative. "She died standing up for her rights and the rights of all nuns who have been silenced for far to[o] long."
Holzman and other nuns from the Sisters of the Immaculate Heart of Mary purchased the convent in 1971, before being evicted by the Archdiocese of Los Angeles in 2011.
The legal fight is over who has the right to sell the valuable property, a sprawling 8-acre, Bernard Maybeck–designed estate full of manicured gardens, turrets, and fountains.
The Archdiocese agreed to sell the convent to Perry for $14.5 million in 2015, while the nuns arranged to sell it to an LA restaurateur and hotelier, Dana Hollister, for $15.5 million.
Perry and the Archdiocese sued, claiming the nuns did not have the right to sell the property and that Hollister had manipulated the nuns, a claim they strongly disputed.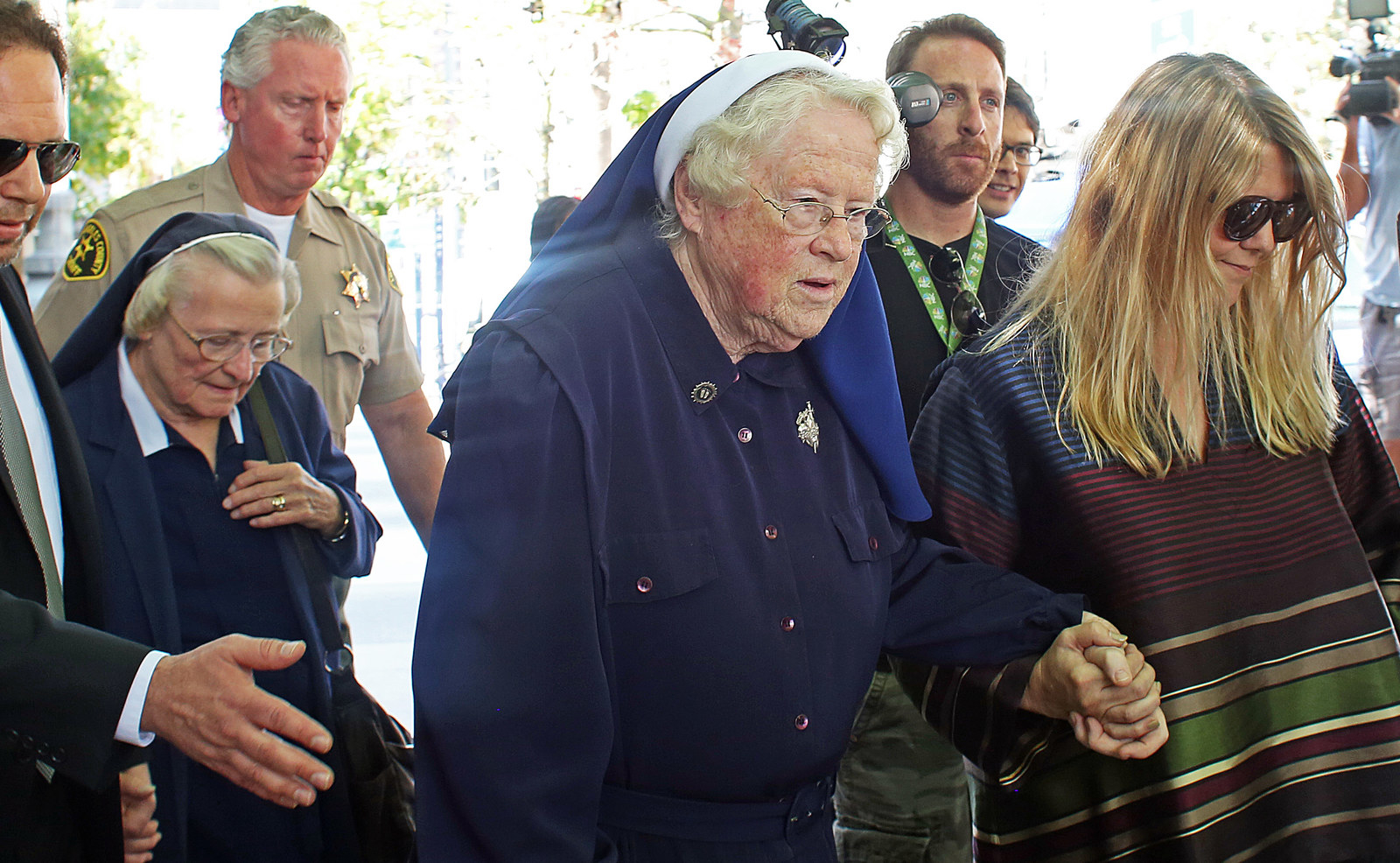 The courts ruled in favor of Perry and the Archdiocese, and in December 2017 declared that Hollister pay $15 million in damages. Hollister declared bankruptcy this week.
"Dana Hollister has steadfastly stood by the Sisters in the fight to keep their Convent from being taken away" and plans to appeal the ruling, according to the nun's representative. The Archdiocese and Katy Perry "are continuing their relentless march with no concern for what is right or fair or just," the representative said.

The nuns released a documentary about their real estate battle on YouTube last week.
In a post on their site advertising their documentary, Sister Rita Callanan and Sister Catherine Rose wrote:
Our Sisters were supposed to live for the rest of our lives at our beloved Convent. But, against our will, the Archdiocese removed us to 'monetize' our property. Katy Perry wants it and she has no concern for the terrible path of destruction she is creating to get it. She is deeply hurting us and our friends who have stepped up to help us.
Representatives for Perry did not immediately respond to a request for comment.
UPDATE
This story has been updated to include comments from a representative of Sister Catherine Rose and the nuns.