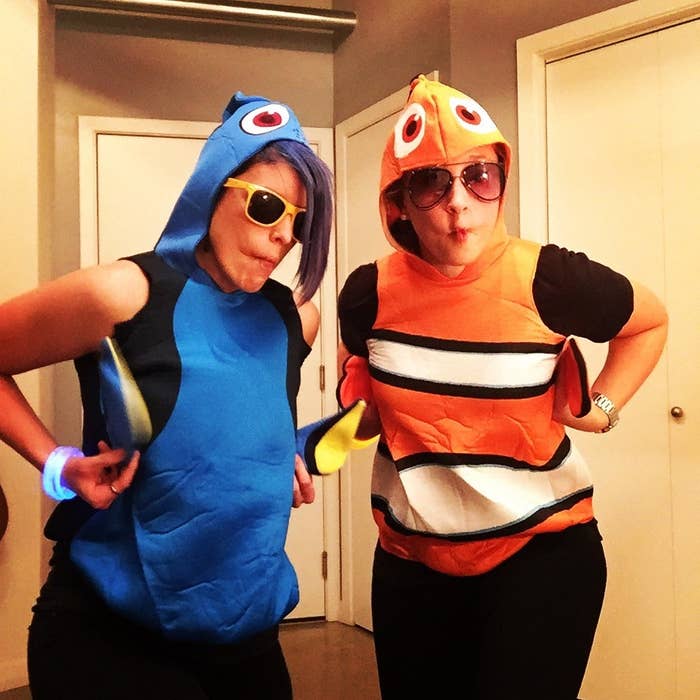 Two weeks ago, Mansfield Independent School District voted to renew Bailey's contract, after suspending her in September. But she's been reassigned to a high school, rather than Charlotte Anderson Elementary, the school where she'd worked for a decade and won two Teacher of the Year awards.

Bailey filed a federal lawsuit this week accusing the school district and two of its employees of discrimination against her over her sexual orientation.

"It's been a rollercoaster," said Vazquez, speaking about what the couple's life had been like since Bailey's suspension.

She explained how six years ago they went to a coming-out class and Bailey realized she didn't "want to lie anymore" to her beloved students about her personal life, and spoke with a supervisor at the time to get permission to answer children truthfully if they asked her about her then-girlfriend.
Vazquez offered help to other LGBT teachers who fear also losing their jobs, since sexual orientation is not covered by several state anti-discrimination laws.
"If you feel comfortable, talk to your supervisor. Make sure they're on board with you and they have that support system," Vazquez told AM to DM.
"If you don't feel comfortable, then just hang on."
"That's part of the reason Stacy is even willing to do this," she said. "We're setting stepping stones for the future so the next person this happens to, they don't have to suffer like this."