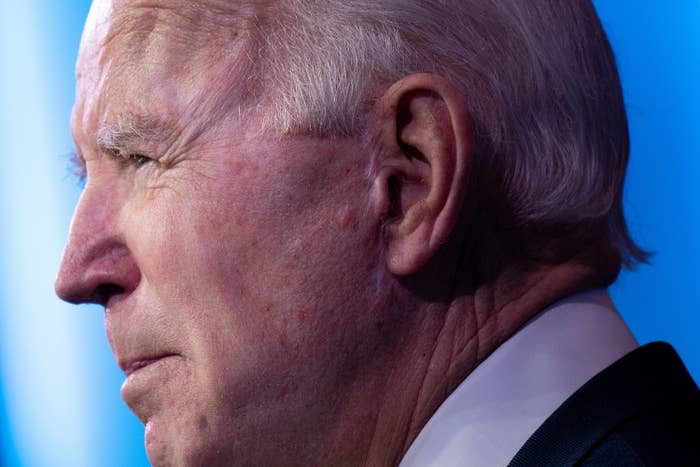 The journalists at BuzzFeed News are proud to bring you trustworthy and relevant reporting about the coronavirus. To help keep this news free, become a member and sign up for our newsletter, Incoming.
One year after the initial warning of a mysterious "pneumonia of unknown cause" in China, the coronavirus pandemic continues to rage — and President-elect Joe Biden on Tuesday warned it's only going to get worse in the US.
The coronavirus has now infected more than 81.7 million people worldwide, including more than 19.4 million in the United States.
"Things are going to get worse before they get better," Biden said during a briefing in Wilmington, Delaware, on Tuesday.
The pandemic has decimated the health, finances, and social lives of millions. The Trump administration's failure to contain the deadly spread of the virus — including downplaying its dangers and undermining mask-wearing and lockdown policies — has contributed to an estimated 336,000 people dying from COVID-19 complications in the US so far.
Based on current numbers, more than 121,000 infected Americans will ring in the new year in a hospital.
"Look, my ability to change the direction of this pandemic starts in three weeks," Biden said. "The next few weeks and months are going to be very tough — very tough for our nation, maybe the toughest in this entire pandemic."
Biden called on people to wear a mask, avoid indoor gatherings, and continue socially distancing.
"It's hard on your lives and your livelihoods and your kids and your families," he said. "We need to steel our spines and forge ahead."

The president-elect noted that "we might not see improvement until we're well into March," based on how long an infection takes to develop after exposure and the fact that people who die are typically weeks into their illness.
Biden's comments come as the US faces perhaps the most critical point of the pandemic. The deadly second coronavirus wave has seen numbers skyrocket, with 175,000 to 225,000 people testing positive daily for the virus in recent weeks.
And the numbers are continuing to rise. Experts believe January will be worse than December.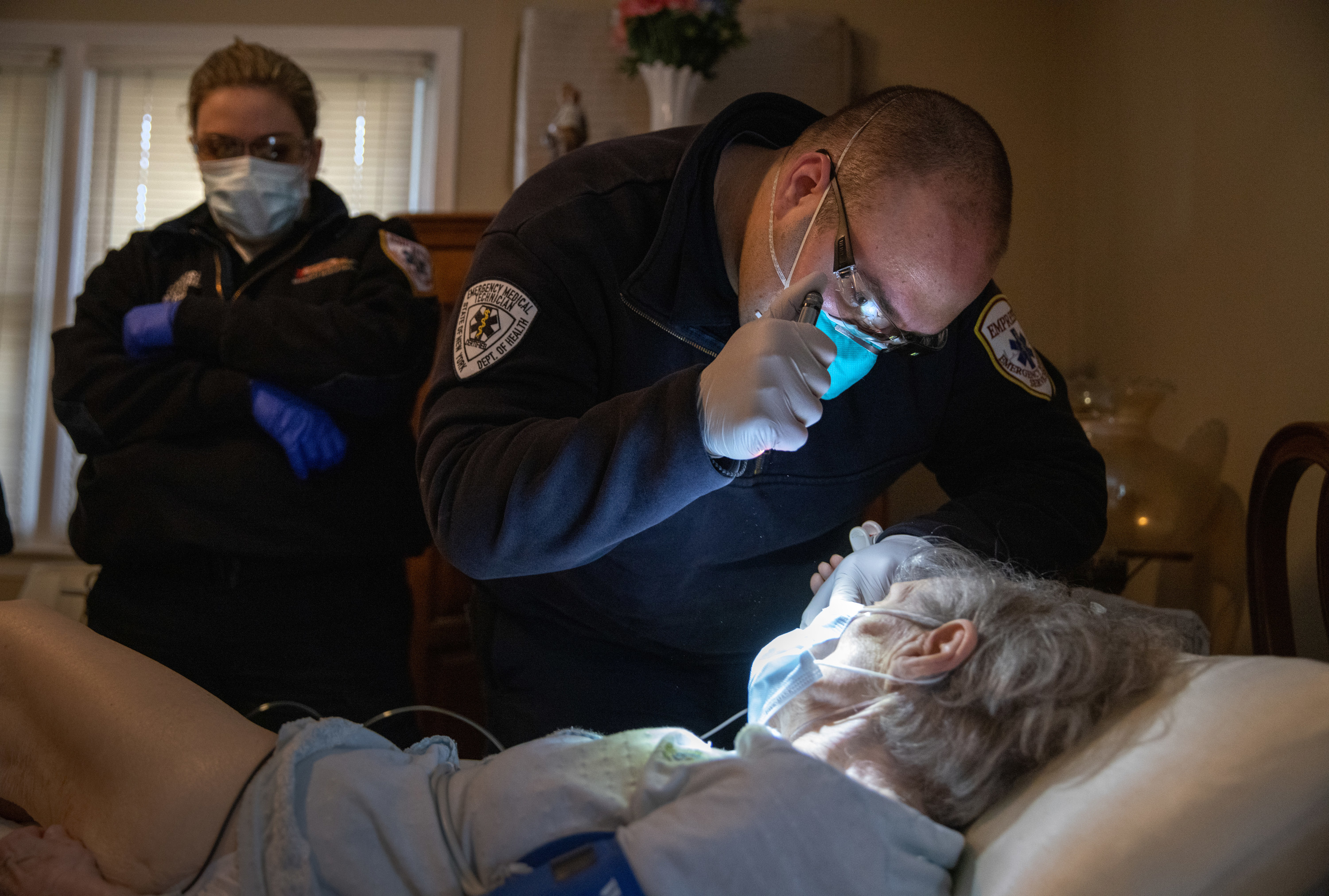 "You just have to assume it's going to get worse," Anthony Fauci, the chief medical adviser to Biden and director of the National Institute of Allergy and Infectious Diseases, warned on Tuesday.
"We certainly are not at the numbers that we wanted to be at the end of December," Fauci said on CNN.
The country is expected to reach 3 million deaths this year, the highest on record.
Despite warnings from public health authorities to avoid traveling for Christmas, two of the year's biggest air travel days occurred last week — the day before Christmas Eve and Boxing Day — with the TSA reporting over 1 million people passing through airports both days.
In Los Angeles County, hospitals are so overwhelmed that patients are being placed in gift shops, the Los Angeles Times reported.

The lack of beds meant Los Angeles County–USC Medical Center refused ambulances for 12 hours on Sunday and was unable to provide beds for the 30 people already at the hospital in need of intensive or intermediate care. Another LA-area hospital, the Memorial Hospital of Gardena, was at 140% capacity.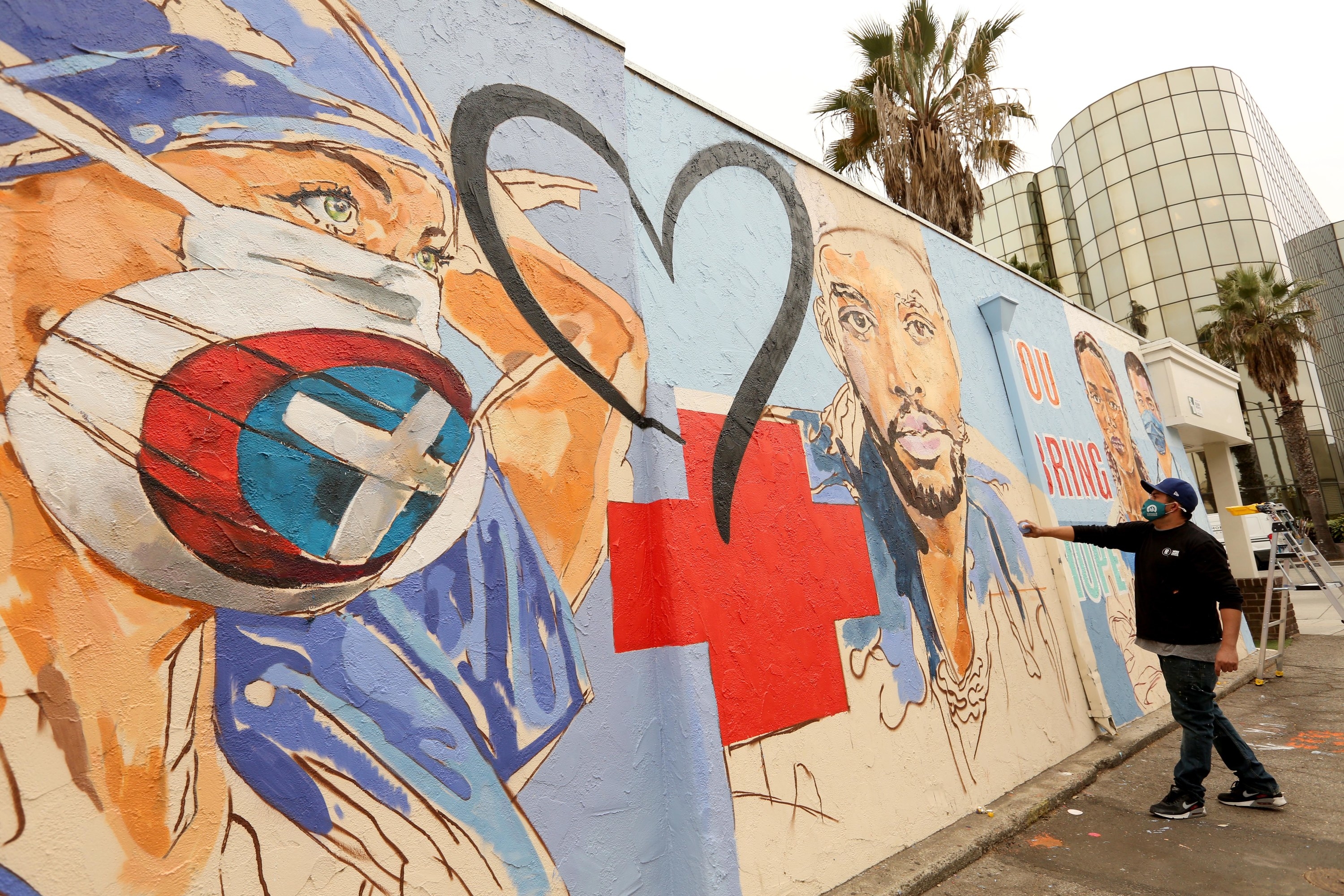 "You can certainly stretch many rubber bands pretty far, as we are stretching many of our hospitals pretty far," said Mark Ghaly, California's health and human services secretary, in a press briefing on Tuesday. "But we know that that stretch has a limit before it breaks, before we push them into a situation where they're making the kind of decisions about resources and staff that I just walked through."
Ghaly acknowledged that many people are feeling an immense level of "COVID fatigue" brought on by exhaustion and trauma over many months, but he added that ignoring safety guidelines has real consequences.
"I know most are not acting in a malicious way or in a harmful way; it's just fatigue and tired," he said.
Despite CDC guidelines asking people not to travel, Vice President Mike Pence is on a skiing vacation with his family in Vail, Colorado. On Tuesday, Trump played golf in Florida for the fifth time in a week.
Pence, the head of the president's coronavirus task force, received his first Pfizer vaccine shot just before Christmas, roughly six months after he denied that the country would experience a second wave.
And although thousands of healthcare workers have started receiving one of the two vaccines given emergency approval in December by the FDA, the rollout will take months.
Biden spoke of the need to boost the number of vaccinations given out daily; at the current rate, he said, "It's going to take years, not months, to vaccinate the American people."

He said the Biden–Harris administration will be focused on getting as much of the country vaccinated as quickly as possible, making sure Congress passes funding so vaccines are free and equitable in their distribution.
"This is going to be the greatest operational challenge we've ever faced as a nation," Biden said.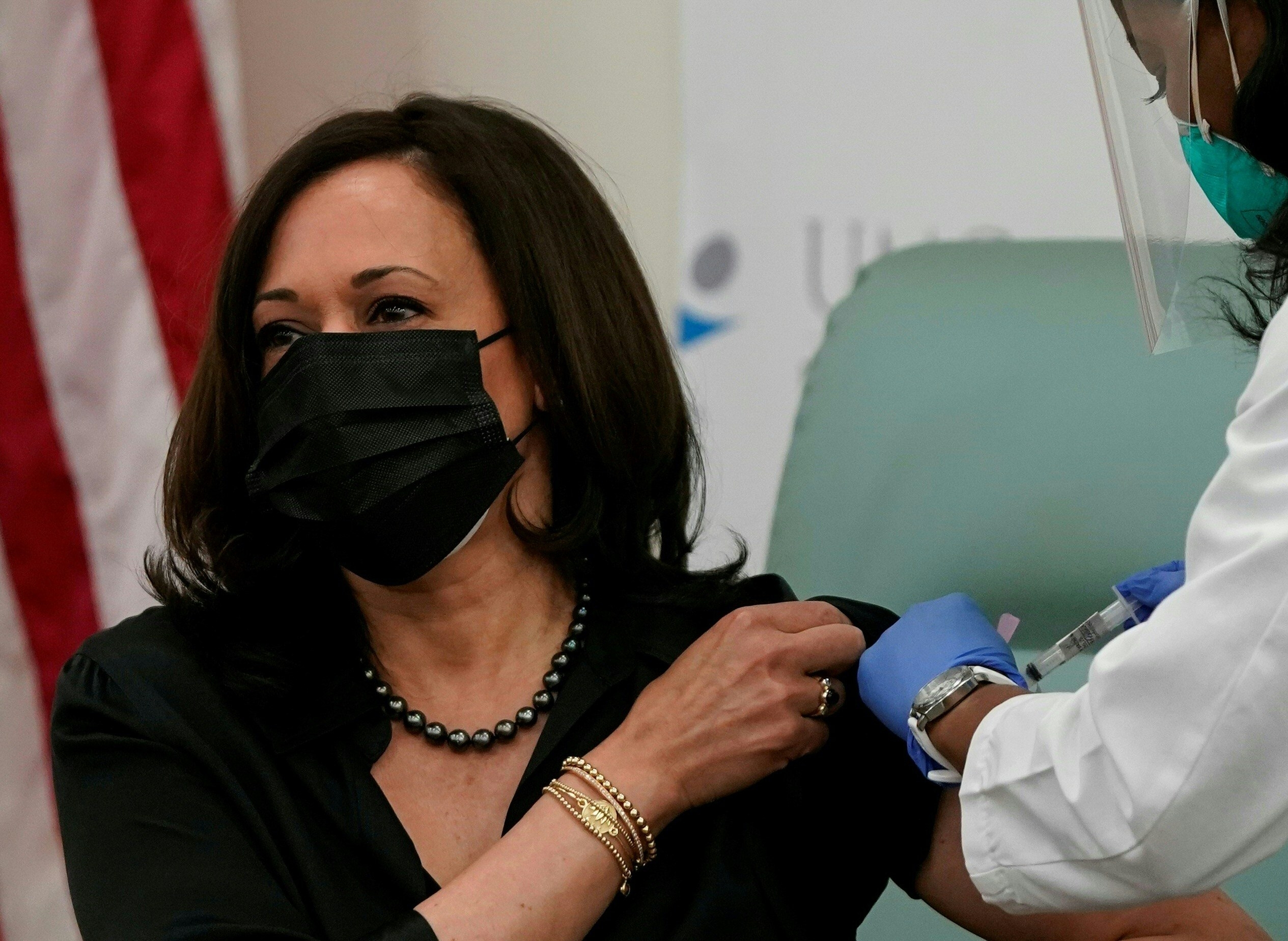 On Tuesday, Vice President–elect Kamala Harris and her husband, Doug Emhoff, received their first shots of the Moderna vaccine.
The US is not alone in being devastated by the virus. Although several countries have been spared the worst of the pandemic, many others are experiencing surges. UK officials have warned that their health system is struggling to cope with an "unprecedented" level of infection. South Africa this week became the first country on its continent to record more than 1 million confirmed cases. There are also signs that the outbreaks in Russia and China might be much more severe than what is officially being reported.
"Brighter days are coming," Biden said, "but it's going to take all the grit and determination we have as Americans to get it done."