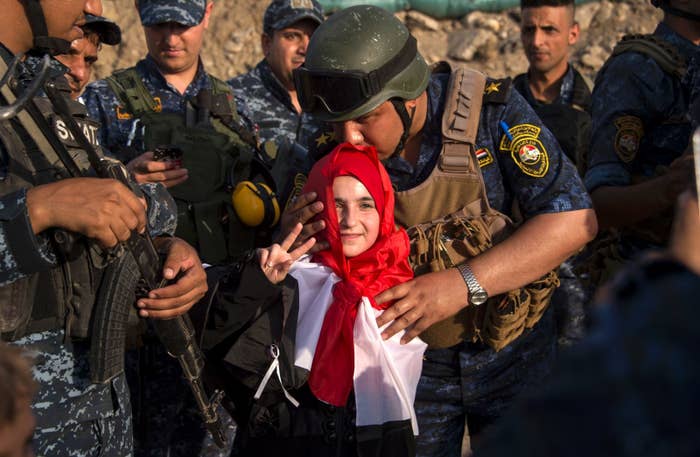 The city of Mosul has been reclaimed from ISIS by the Iraqi army, supported by a US-led coalition, Iraq's prime minister has said.

Haider Al-Abadi arrived in Mosul on Sunday to declare the city's "liberation".
On Monday, Brig. Gen. Haider Fadhil, of the Iraqi special forces, said his men, backed by U.S.-led coalition airstrikes, were continuing to advance and clear a small area of the Old City still held by ISIS forces.
It is believed hundreds of ISIS fighters remain inside the neighborhood and are using their families — including women and children — as human shields.
On Saturday, the Iraqi army had declared it was just "tens of meters" away from defeating ISIS, in a city that local officials have said has been 80% destroyed in airstrikes.

"Our units are still continuing to advance.... Not much is left before our forces reach the river," read a statement from the Joint Operations Command, according to Radio Free Europe.
Soldiers were photographed dancing and celebrating in the streets of Mosul after Al-Abadi announced the city was free. In the Iraqi capital of Baghdad hundreds of civilians turned out to celebrate the liberation.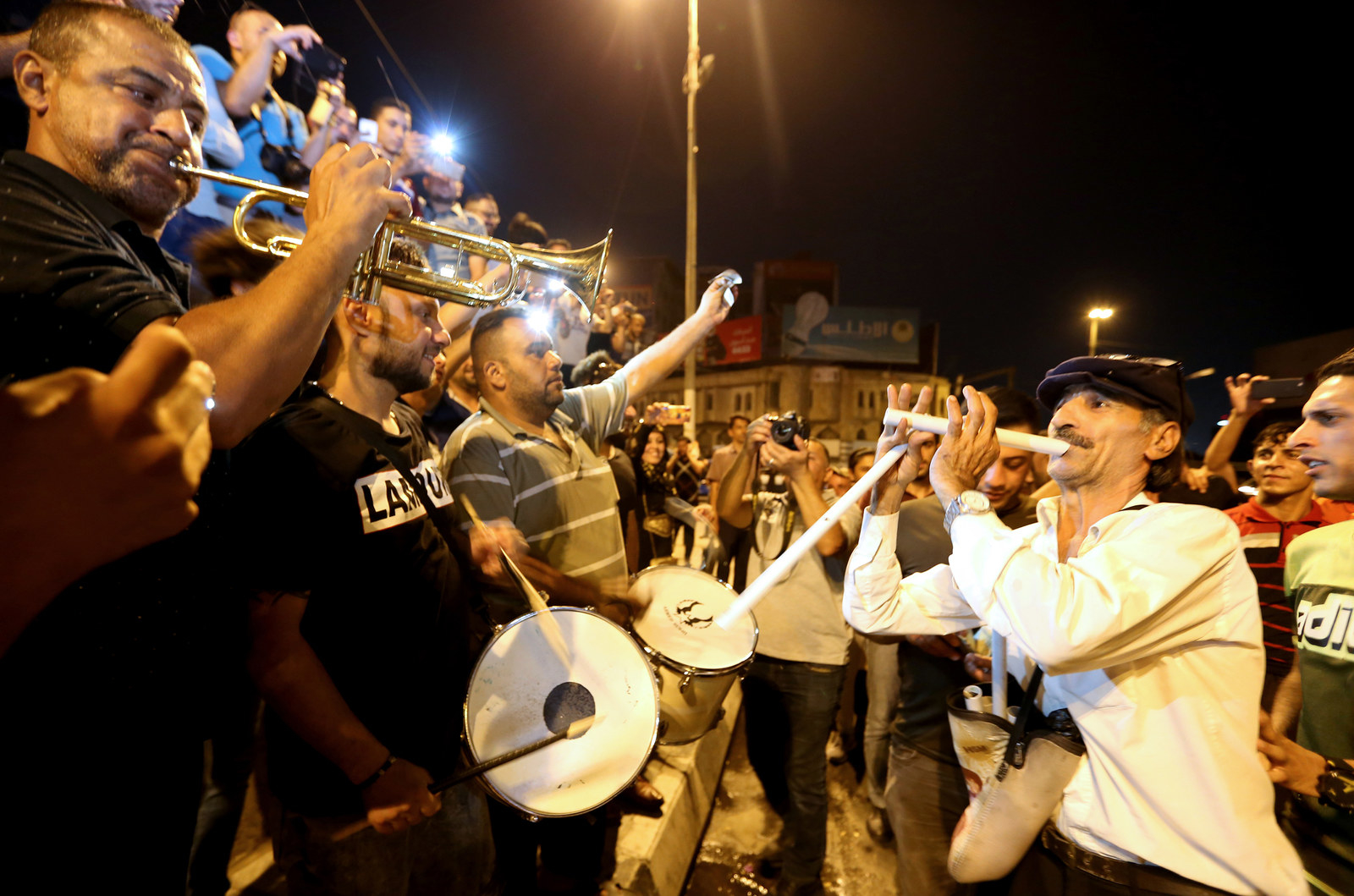 However, hundreds of thousands of civilians have been displaced and traumatized in the course of the operation to free Mosul, which has taken more than 265 days.

A press release from the US Department of Defense from Friday outlined recent strikes by the US and coalition forces against ISIS near Mosul:
Near Mosul, three strikes engaged two ISIS tactical units; destroyed 19 fighting positions, 10 medium machine guns, two weapon caches, an artillery system and a rocket-propelled-grenade system; damaged 13 fighting positions; and suppressed a mortar system.
Iraqi forces launched the operation to retake Mosul last October and began the weeks-long push through the Old City district in June.

Last month, ISIS fighters destroyed an 845-year-old mosque in the city. The Great Mosque of al-Nuri was one of the most famous mosques in the country, nicknamed "the humpback" because the minaret leaned.
Al-Abadi said the destruction of the mosque was a last-ditch move by ISIS fighters who knew they'd lost control of the city.
The last time Mosul was liberated was 2007, under then-colonel H.R. McMaster, from al-Qaeda in Iraq. It turns out the jihadis that would go on to become ISIS just went underground.

Officials are yet to spell out how the city will be rebuilt, or what the role the Shiite militias may play in that.

The US military has said al Qaim, Hawija, or Tal Afar will be "liberated" next, depending on the preference of the Iraqis.