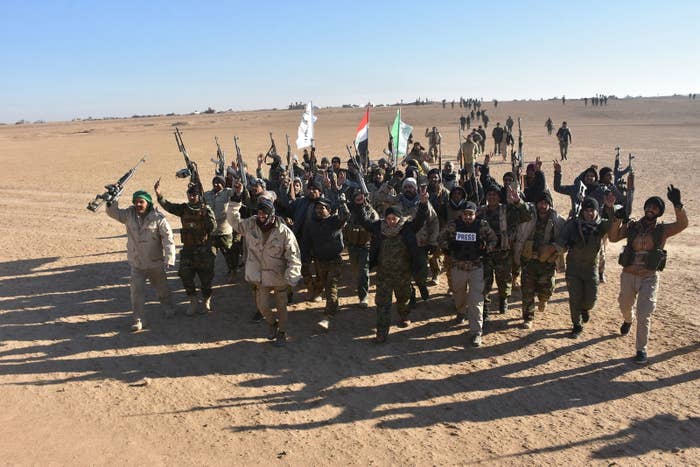 Iraq's prime minister formally declared victory over ISIS in his country on Saturday after three years of devastating conflict that killed tens of thousands of people and displaced over 4 million.
The Iraqi leader said his forces were now in control of the border area with Syria, which had been one of the last areas held by the Islamist militants in Iraq.
"Our forces are in complete control of the Iraqi–Syrian border and I therefore announce the end of the war against Daesh," said Prime Minister Haider al-Abadi, using the Arabic name for the terror group.
"Our enemy wanted to kill our civilization, but we have won through our unity and our determination. We have triumphed in little time," the prime minister said.

Countries in the so-called Global Coalition that mobilized to fight ISIS, including the United States and the United Kingdom, congratulated Iraq and its security forces on the milestone.

"The Iraqi announcement signals the last remnants of ISIS's self-proclaimed 'caliphate' in Iraq have been erased and the people living in those areas have been freed from ISIS's brutal control," said Heather Nauert, a spokesperson for the State Department.
British Prime Minister Theresa May, who visited Iraq last week, said in a statement that Saturday's announcement "signals a new chapter towards a more peaceful, prosperous country."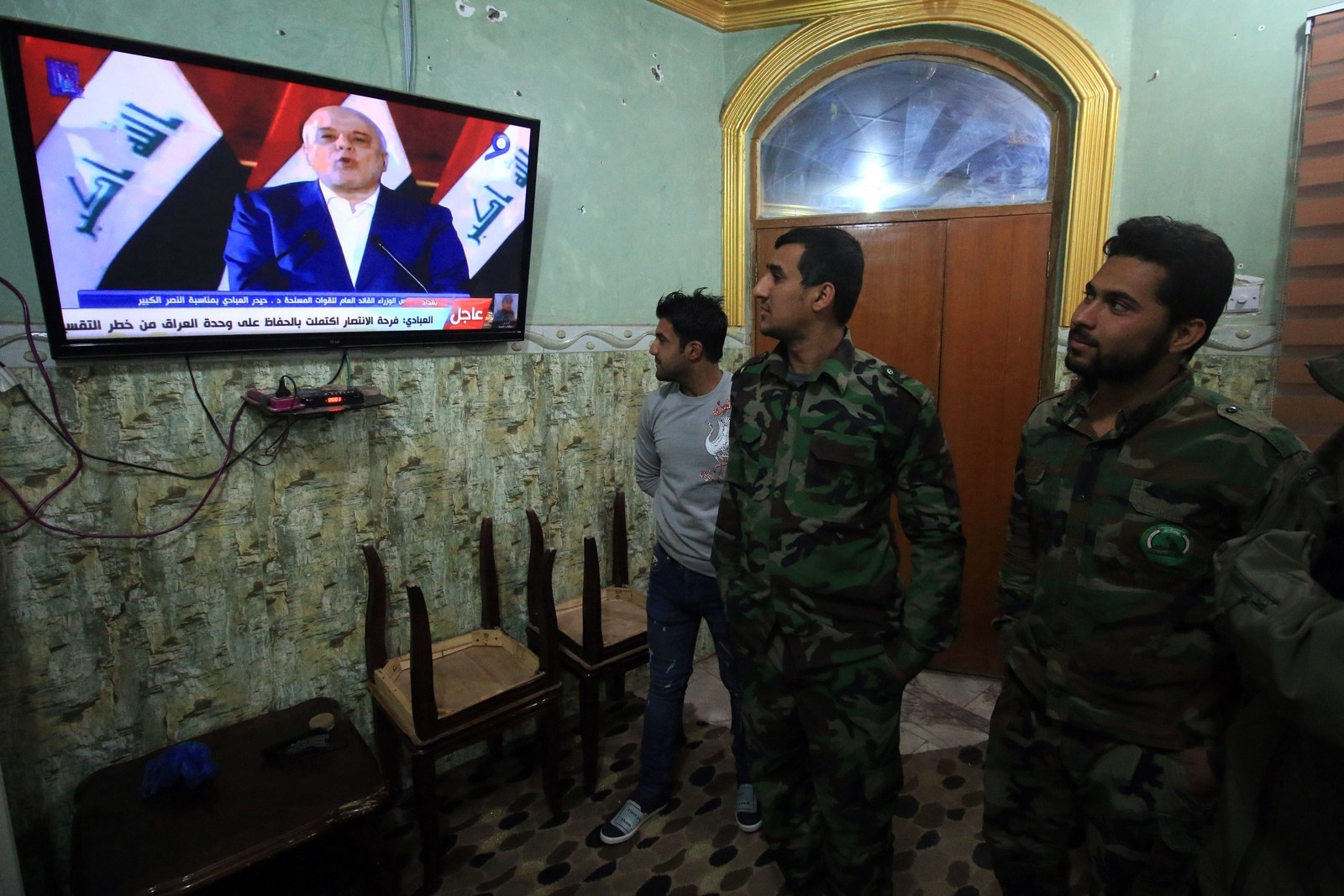 In 2014, ISIS declared a caliphate in Iraq, taking control of over 10 million people.
"Throughout its vile occupation of large areas of Iraq," said Nauert, "ISIS showed its despicable nature by using children and other civilians as human shields and turning hospitals, mosques, universities, and schools into weapons-making and storage facilities and bases for its terrorist operations."
The battle for Mosul, which Iraq Forces reclaimed in July, lasted more than 265 days and left hundreds of thousands of civilians displaced and traumatized.

Monitoring group Airways estimated that coalition strikes killed between 1,093 and1,572 civilians in Mosul alone.
Across the whole country, the number of people killed in the more than three years of conflict ranges from United Nations estimates of more than 25,000 to over 66,000 by Iraq Body Count.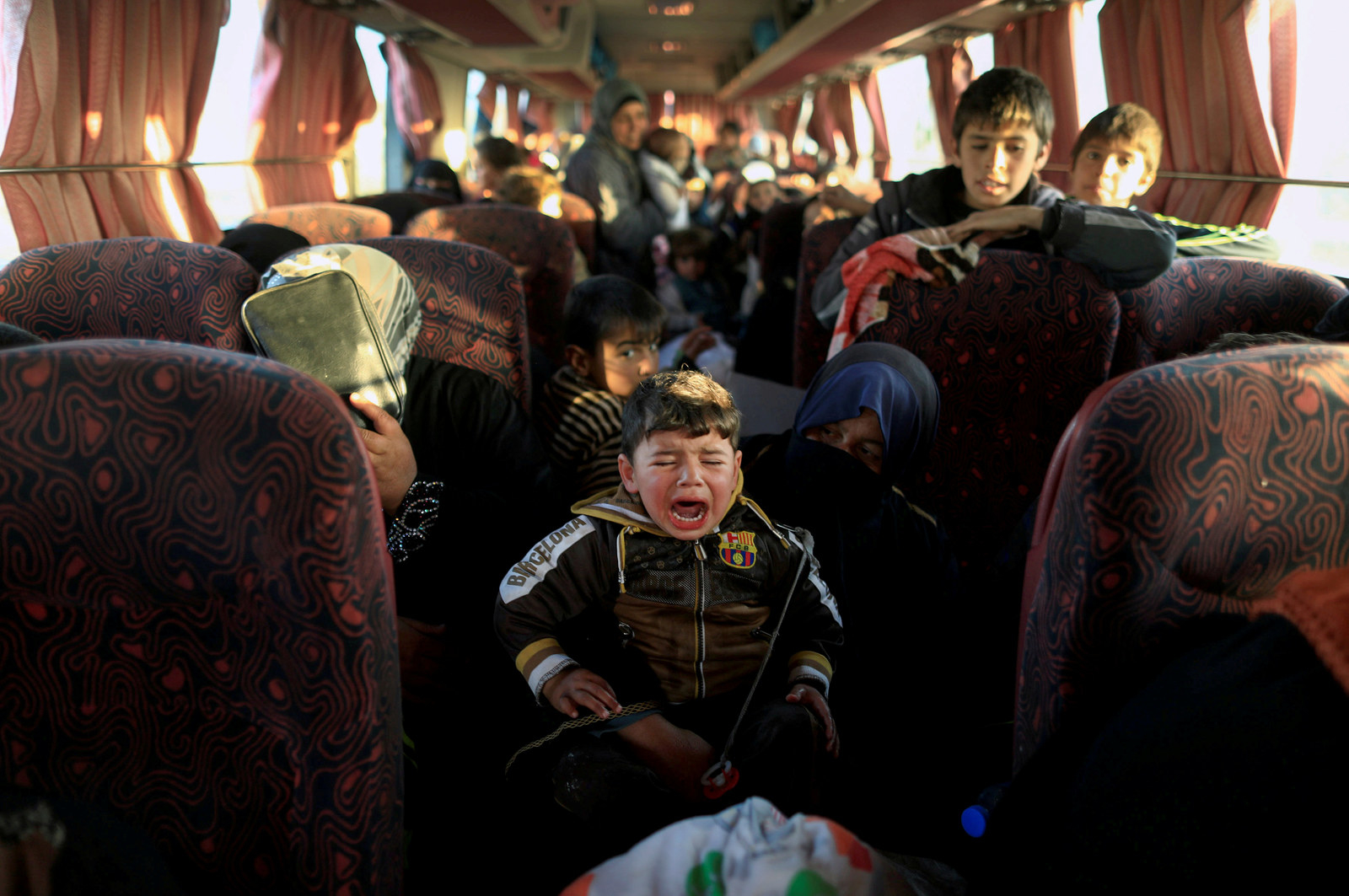 The United States joined Iraq's government on Saturday in stressing that the country's liberation does not mean the fight against terrorism, and even against ISIS, is over in the country.
The UK also warned of ISIS still posing a threat to Iraq. "We must be clear however," said Prime Minister May, "that whilst Daesh is failing, they are not yet defeated. They still pose a threat to Iraq, including from over the Syrian border."
May visited Iraq last week, and committed £60 million ($80 million) for stabilization support, humanitarian aid, and counterterrorism programs.
Rupert Jones, a British Army major general and the deputy commander of the military coalition against ISIS in Iraq and Syria, tweeted that Saturday's victory announcement was a "great achievement" — but noted that "great challenges lie ahead."