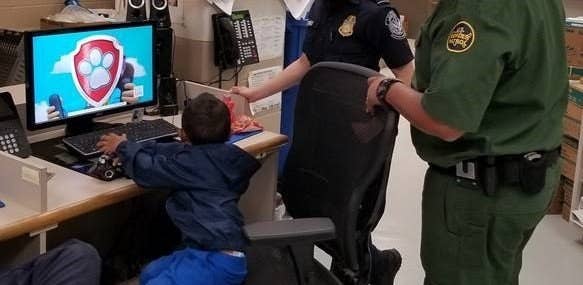 Early Tuesday morning, border agents found a 3-year-old toddler "alone and crying" in a cornfield near the US–Mexico border.
The boy's name and a phone number were written on his shoes, according to a tweet from Customs and Border Protection. Authorities are trying to get in touch with his family.
CBP posted a grainy black-and-white surveillance photo of the boy being carried in the arms of a border agent during the rescue. In a second picture, he's watching Paw Patrol on an agent's computer.
The boy was found just near Brownsville, Texas, in the Rio Grande Valley, reported NBC News.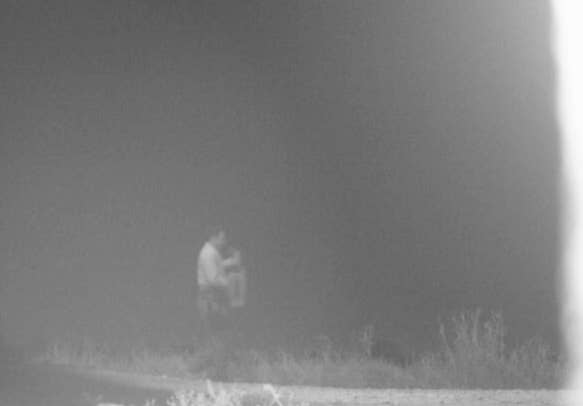 The chief Border Patrol agent in the Rio Grande Valley, Rudy Karish, told NBC that he believes the child was abandoned by smugglers. CBP said agents suspect the boy had been traveling with a group that fled when they approached.

Recent months have seen a spike in children and families crossing the border. The Office of Refugee Resettlement — which processes immigration applications — saw an increase of almost 50% in referrals of unaccompanied minors compared to the year before. ORR has received approximately 32,000 children as of March 30.
In 2018, 15% of unaccompanied children were aged 12 and under.
The child is now in the care of Health and Human Services, the department which houses and cares for unaccompanied immigrant children. HHS had not responded to a request for comment before publication.