On Saturday, President Donald Trump dodged a question about the embattled Republican nominee for Senate in Alabama, Roy Moore, by saying that he does "not watch much television."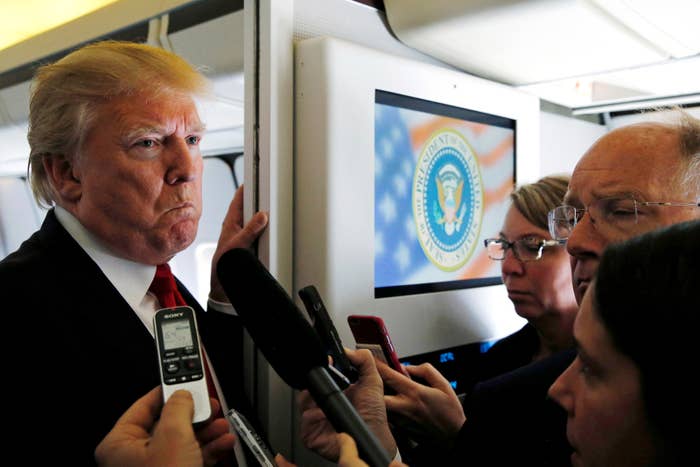 "Is it time to pitch him overboard?" asked the reporter, referring to the Washington Post story about Moore allegedly fondling a 14-year-old girl when he was in his 30s.
Trump replied:
Well, again, I've been with you folks, so I haven't gotten to see too much. And believe it or not, even when I'm in Washington and New York, I do not watch much television. I know they like to say — people that don't know me, they like to say I watch television. People with fake sources — you know, fake reporters, fake sources. But I don't get to watch much television, primarily because of documents. I'm reading documents a lot, and different things. I actually read much more — I read you people [referring to the journalists] much more than I watch television.
(Again, the Moore story was first published in the Washington Post, not on television).
It's weird though, because for someone who doesn't "watch much TV," Trump sure does tweet all the time about his favorite show, Fox & Friends...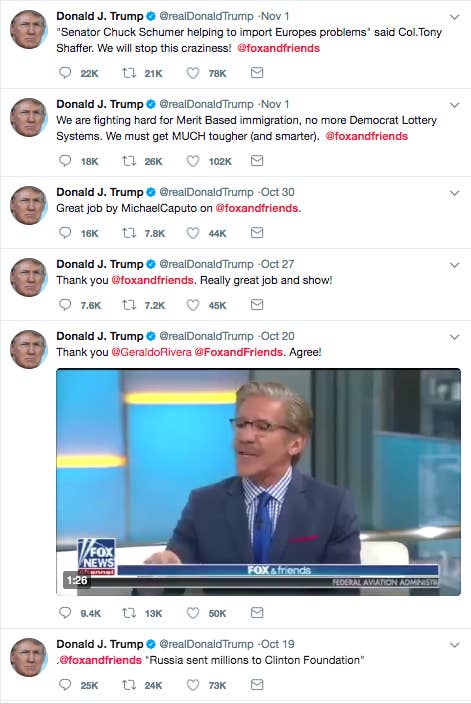 Multiple times a month...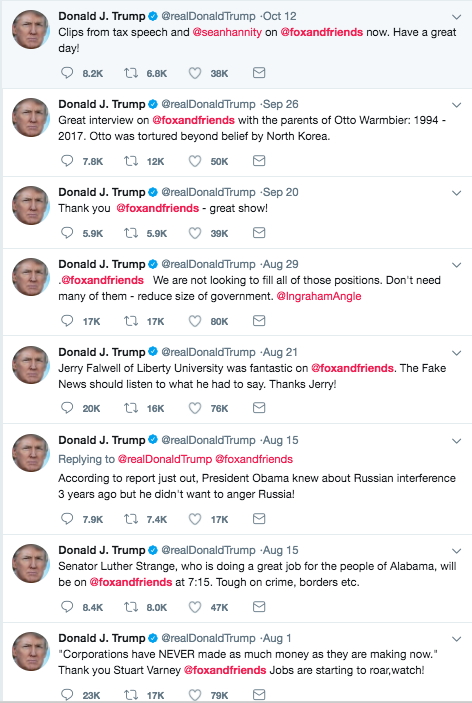 Applauding its "great reporting" and congratulating it for an "unbelievable ratings hike"...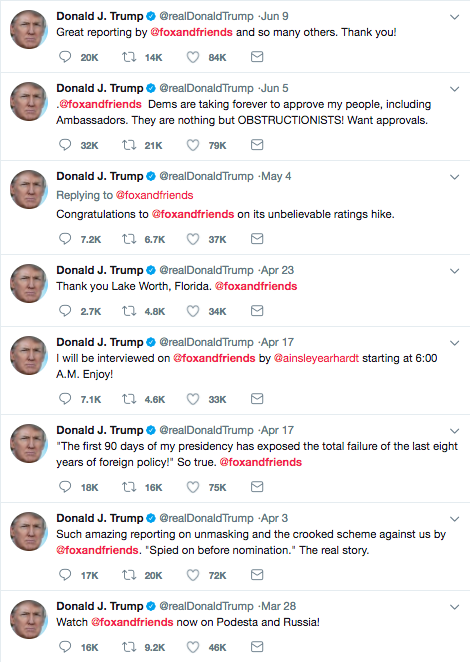 Giving his political opinions based on what the show is talking about and even tagging @foxandfriends so they know he's watching.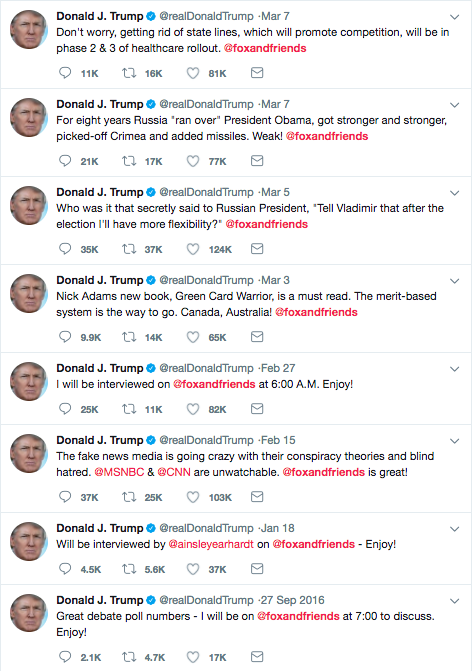 And this has been happening for years.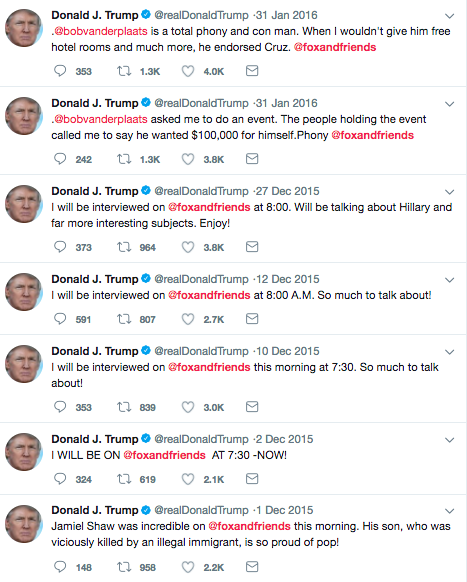 The president has also appeared on the show several times.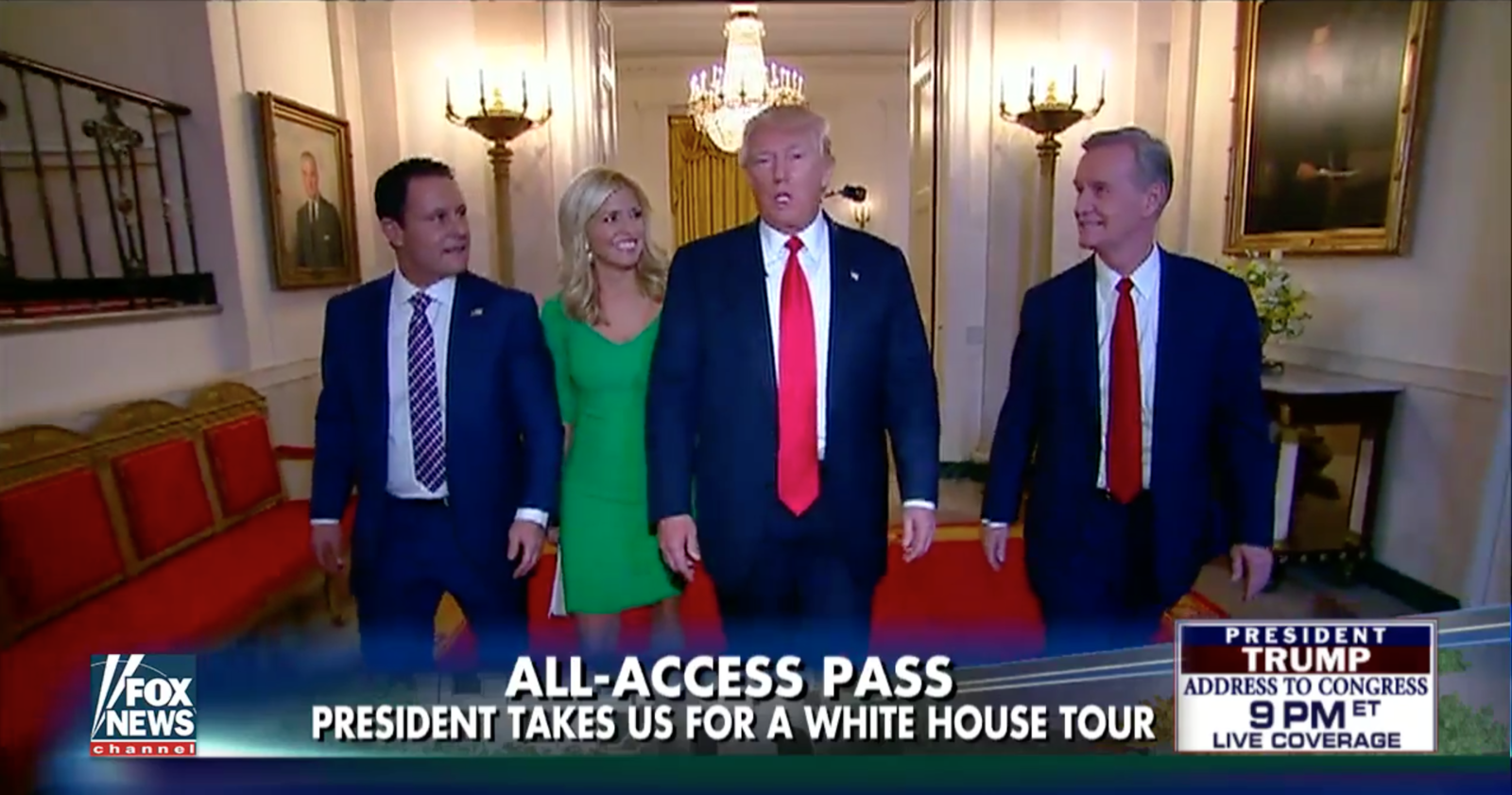 In fact, it's not just Fox & Friends that Trump tweets about, though; the president also tweets about watching Morning Joe, NBC Nightly News, Saturday Night Live, ABC News...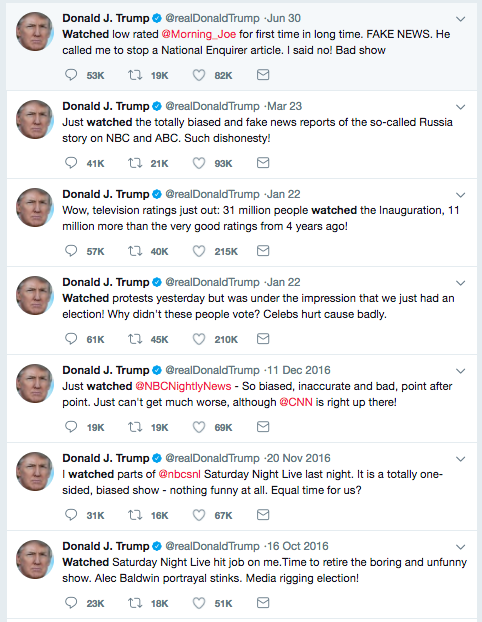 As well as CNN, Meet the Press, 60 Minutes, and of course Fox News.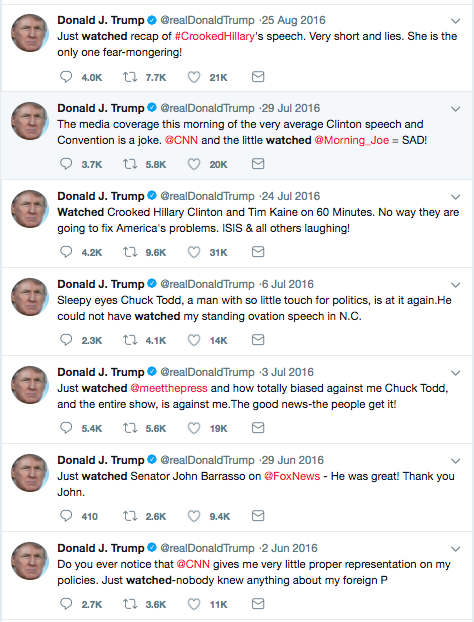 Back in 2015, during the early days of the election campaign, MSNBC's Chuck Todd asked Trump on Meet the Press who he talked to for military advice. "Well, I watch the shows," replied the now commander-in-chief.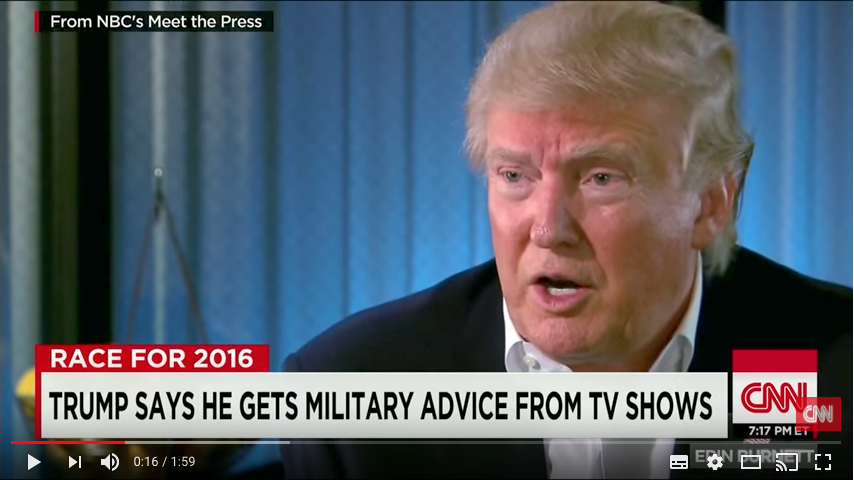 People on Twitter were quick to point out the discrepancy between Trump's claim about not watching "much" TV and his ability to somehow constantly live tweet his favorite shows.
And specifically about his favorite show.
Some noted Trump reportedly got a TV installed in his private dining room in the White House.
Others queried Trump's claim that he was too busy "reading documents" to watch TV.
Another person suggested the documents Trump reads would be magazines about his family.
It's not the first time since becoming president that Trump has tried to declare that he doesn't watch a lot of television, despite constantly tweeting about the television he's watching. This is from July: