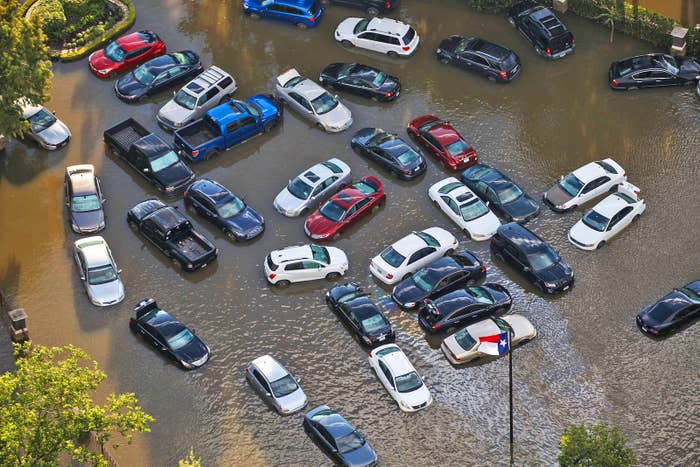 HOUSTON — After eight days of sitting around riding out Hurricane Harvey, Saqib Kahn was ready to get back to normal life.

"How much TV can you watch?," Kahn told BuzzFeed News, as he strode through mud and filthy ankle-deep floodwaters in a collared shirt, dress pants, and new rain boots in the Energy Corridor neighborhood of west Houston.
Kahn started a new job last week in logistics at oil company Schlumberger. His second-floor home unaffected and his car safe in the parking garage, the only thing stopping him from heading back to work was the flooded entrance to his apartment complex.
Hundreds of his neighbors faced the same problem.
"If I don't get to work, I don't get money," said Andres Sarcos, a deliveryman for Amazon. "I need to get back to work as soon as possible."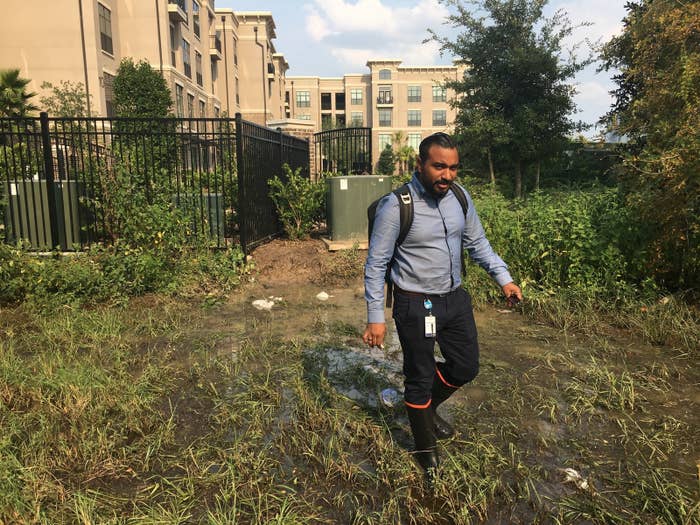 Their luck finally changed over the weekend when another neighbor, Khalil Zibdeh, drove his company's tow truck through the deep water and onto the building's driveway, bringing scores cars to the other side of the flooded area. Residents just had to walk a few minutes through the mud to get to their vehicles.
"You guys are going to heaven," said one resident as Zibdeh and his partner towed her car to freedom. "I really needed this."
By Sunday, Houston had gone four straight days without rain. Restaurants were once again bustling, the Astros played in their downtown ballpark, and "95% of the city is dry," Mayor Sylvester Turner said. The city was getting back to work.

But for many residents hoping to restart their lives, the storm had stripped away the asset they needed most to return to routine in a metropolitan area geographically larger than New Jersey: their cars.
Flooding from Harvey's record-setting rainfall turned the city into a sprawling scrapyard of drowned vehicles. By some estimates, at least 500,000 and as many as 1 million automobiles were destroyed by the rising water.
That left a large segment of the city's population scrambling to figure out how to get to work, go to the grocery store, and run all the errands that had backlogged during those wet days when the main focus was staying alive and dry.
More than 94% of residents own cars in this city, which developed around its spoke-and-wheel freeway system and is notorious for long commute times and heavy traffic. The demand for replacement cars has been high.
Many, like Jarron Timothy and Bright Ihezue, have been unable to rent a car despite their insurance coverage as agencies rush to send more vehicles to the area.
While Timothy's company has allowed him to work from home in the meantime, Ihezue, a University of Houston student who works as a restaurant server, doesn't have that option.
"A lot of my money has gone to Uber," said Ihezue, who lost his 2012 Dodge Avenger in the floodwaters. "I spent $30 just going to get a haircut."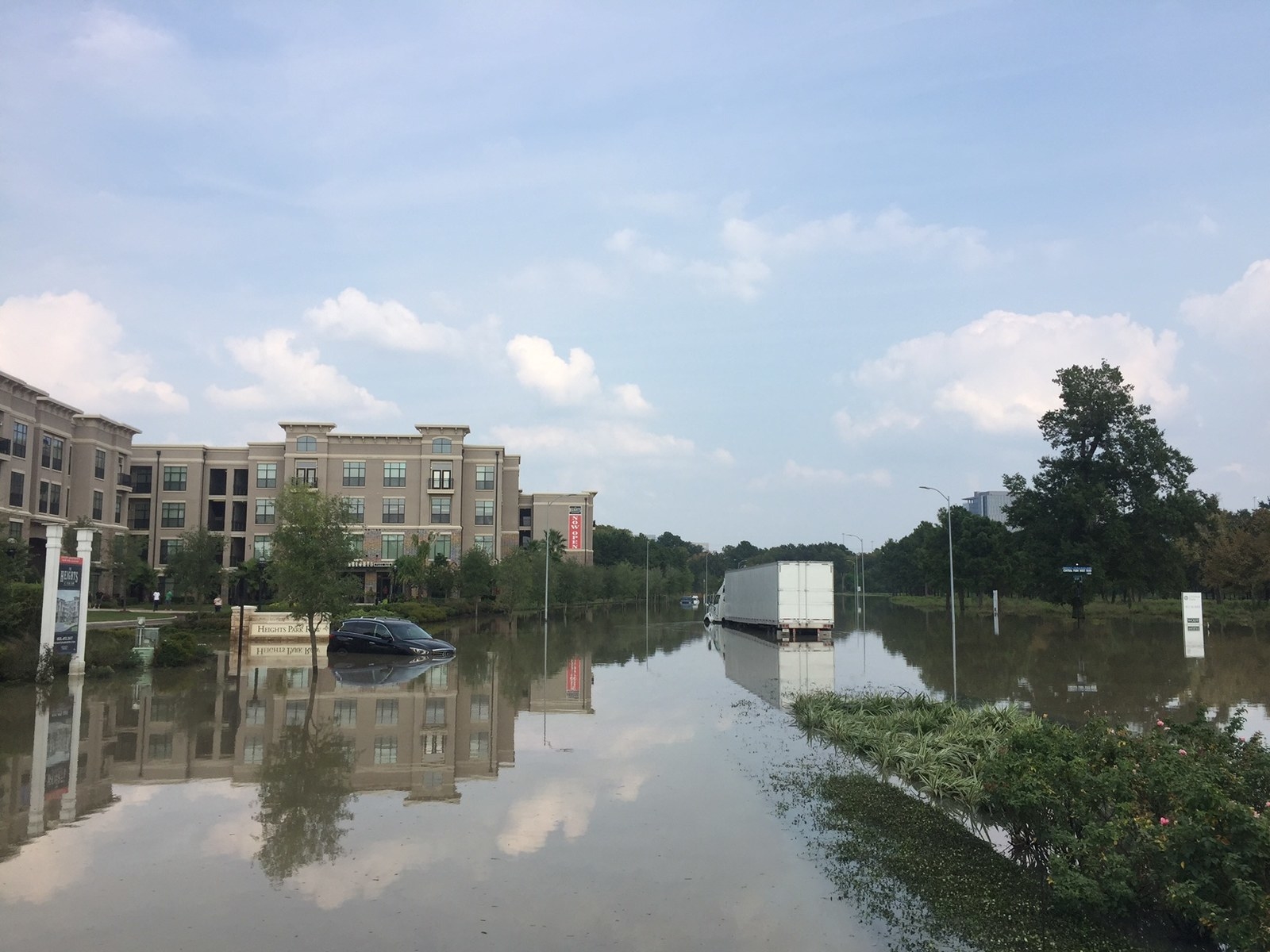 For others, losing a car means turning to the city's bus system, which is spread thin and relatively limited across the massive metropolitan area.
"It's really difficult because you can get places on buses but they don't necessarily drop you where you need to be and you don't necessarily have a good path to walk," said Amber Parker, a public school teacher who lives in Robindell, in southwest Houston.
Her beloved silver 2004 Hyundai Santa Fe, nicknamed Lily, was flooded in her driveway and is a total loss. Parker now relies on lifts from friends to get around and plans to start carpooling or catching the bus to work — a ride that takes more than twice as long than by car.
"For me, losing my car really puts things in perspective," said Parker. "How does one get around this city if one doesn't have a car? Those of us with cars just take for granted that we can go wherever we want at anytime we want, while there are citizens of our population who don't have that ability."
It's a particular dilemma for those not only unable to return to their cars but also their homes.
More than a week after the storm, Kenneth Hurst has still not returned to his west Houston apartment, which sits in a neighborhood so inundated by water that on Saturday Mayor Turner announced mandatory evacuations for the area.
Hurst, who is staying at the NRG Stadium evacuation shelter while he awaits a temporary housing voucher from FEMA, hopes he'll be placed in a hotel near the software company where he works as a customer service representative. But he expects he will be far from the only evacuee aiming to stay near the center of the city.
"Having a car in this city is essential," said Hurst. "This is not New York. This is not DC. This is not one of those major metropolitan cities with public transportation that you could get around the clock."