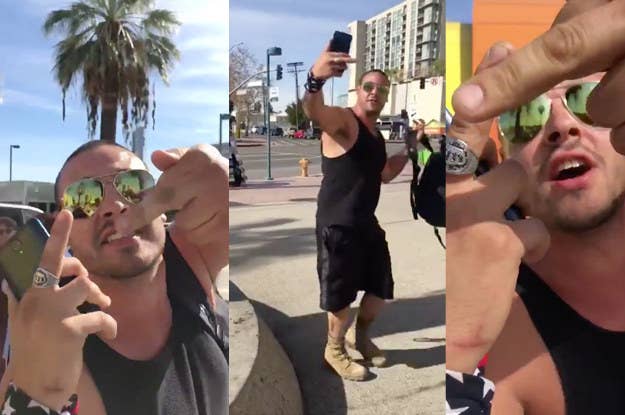 A man seen shouting "go back to Asia" and "God bless Trump, we're going to nuke you guys" to a Korean-American woman in Los Angeles was punched in the face by a passerby because of his comments, the woman who captured the man in a now-viral video told BuzzFeed News.
Jeanne Heo, 29, was riding LA's red line metro to meet someone to discuss a work project in North Hollywood last Monday morning. She had her eyes closed and when she opened them, she saw a man staring at her. She said he asked her: "Are you tired? You look sleepy."
She ignored him, not sure if he was speaking to her, and not wanting to engage since she had a suspicion he was flirting with her.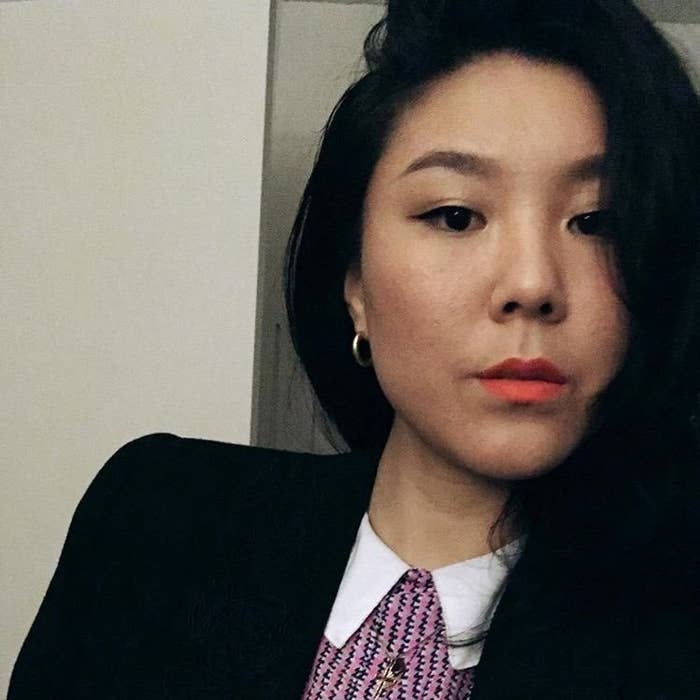 The man then asked her: "Do you speak English? Are you American?"
She said she replied "yes," and didn't answer further. Heo said two other nearby men made eye contact with her to indicate they thought his behavior was odd.
After she got off the train at North Hollywood station and tried to look up directions on her phone, the man continued hassling her. "Where are your genetics from? Are you Korean?" he asked, Heo said.
"I kind of had this feeling this guy is trying to bother me," Heo told BuzzFeed News. She began filming him and captured a string of racist taunts, posting the video to Twitter — where it has been retweeted about 20,000 times — and Facebook. (Facebook removed the video "because it went against the community standards, which is really ironic," Heo said).
"Fuck you, go back to Asia," said the man, flipping his middle finger at her.
"Let's nuke you, Trump, god bless Trump, we're going to nuke you guys," he declared.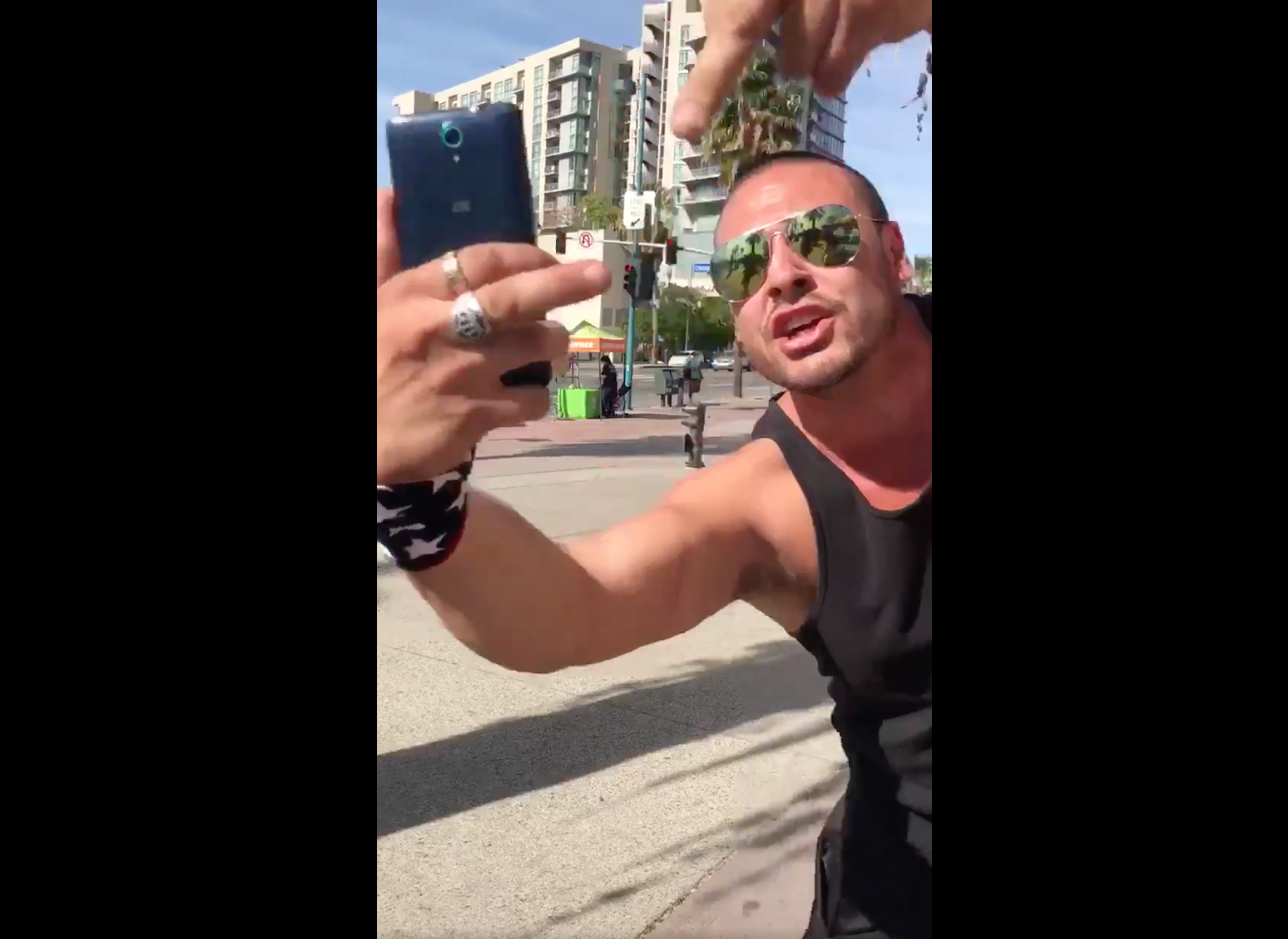 "You're ugly and you have a flat face and a ugly nose," he repeated, before declaring that Asian men have small penises.

What you didn't see, said Heo, is that shortly after she stopped filming, the man was punched in the face by one of the two guys who'd exchanged looks with her on the subway.

"Immediate street justice," Heo said.
She said the man continued spewing racist taunts — the person who punched him was African-American. "Get back in your cage, you n*ggers are all the same," he said, Heo recalled. He added he was going to call the police.
Heo said she decided not to contact police herself.
After reviewing the video, a spokesperson for the Los Angeles Police Department told BuzzFeed News that "it's basically two people who are having a verbal disagreement, but no actual crime has been committed."

Heo, who is a program director for a community art space in Chinatown, went to her meeting before posting the video online.

"A lot of people think I've been victimized. I don't feel like I'm victimized, I'm very proud of the way I handled the situation," she said, noting that she was glad to see the video resonated with others.

One person who noticed it on Twitter was Kaj-Erik Eriksen, a 38-year-old actor who replied in a tweet saying he recognized the man spouting racist remarks as a member of his gym, a 24 Hour Fitness, in North Hollywood, located next to where the video was filmed.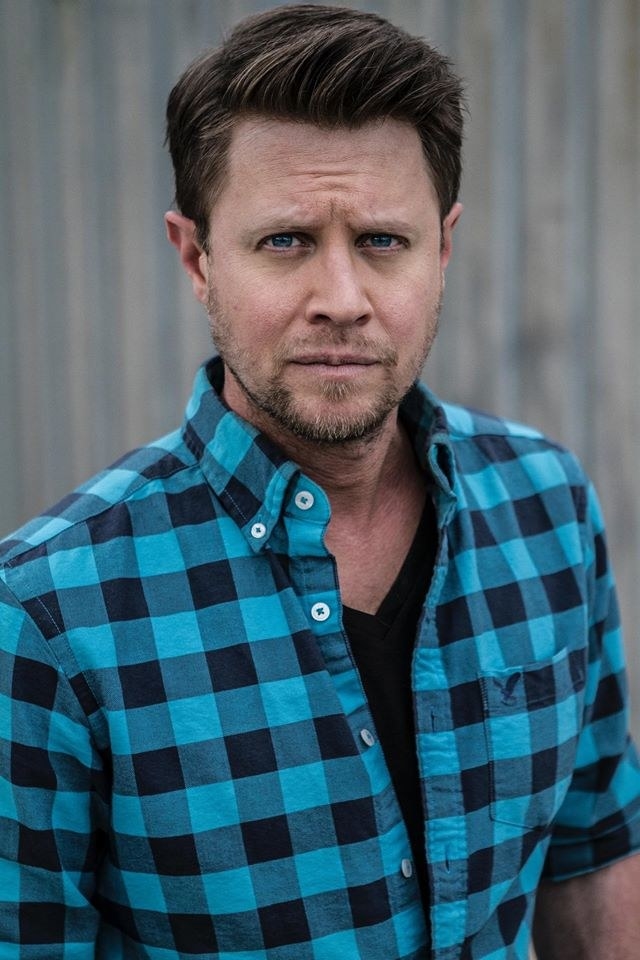 "Everyone knows who this guy is because he wears those aviator sunglasses," Eriksen told BuzzFeed News. "He always wears those jeans."
Eriksen drove to his gym on Tuesday and said he urged an assistant manager to terminate the man's membership. Eriksen returned again the following day, on Wednesday, speaking to the manager again urging the same thing. "If these racists want to come out of the woodwork and be so ballsy, they have to suffer the consequences," he said.

Eriksen said that the manager on Wednesday told him they were looking into situation.
Representatives from 24 Hour Fitness did not immediately respond to BuzzFeed News' request for comment.
Heo said she'd been thinking about if getting him removed from the gym would bring justice to her.
"If that were to happen, how does that change his ideologies though? How does it get to the source of his hate or his ignorance or his pain or his trauma? I don't know if it does," she said. "That might just aggravate his anger towards people who are 'other'. I think it's enough that it went viral and his face is exposed."
Heo also took to Twitter to thank her mom.